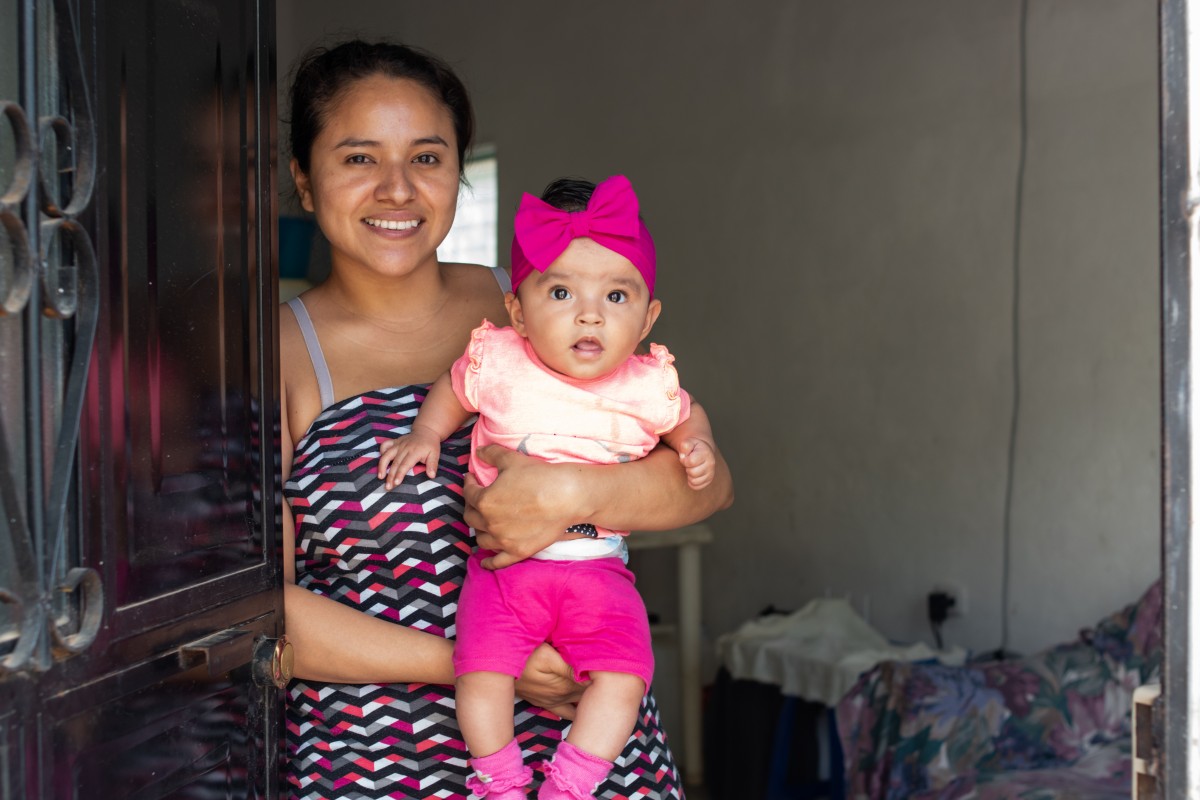 Evelyn (28), her husband, Misraim (29) and baby Emelyn (5 months), are living in their new Habitat home in Santa Elena, Petén.  Misraim works as a truck driver, while Evelyn is particular teacher and takes care of Emelyn.
Before partnering with Habitat Guatemala, the small family used to live in a piece of land that Misraim mother handed to them. "It was a little bit difficult to live there because we did not have enough space, there were more of our relatives living next to us, and there was no option to expand," says Evelyn.  They learned about Habitat Guatemala trough a friend, and after making some research, they decided to take the chance to build a house for their own, and start all over in a different place. "We found out about Habitat and when we started the process, we did not think it was going to be so fast! We got the approval and started building really quick," says Evelyn.
When asked how she feels with her new home, Evelyn smiles and responds, "We feel very happy and grateful. I feel calmed and at peace, to have our own space. Both of us feel content to be here now," she continues, "We enjoy to be here and have our own space, our own time, here by ourselves. We are investing in something that will last a lifetime, for us and baby Emelyn."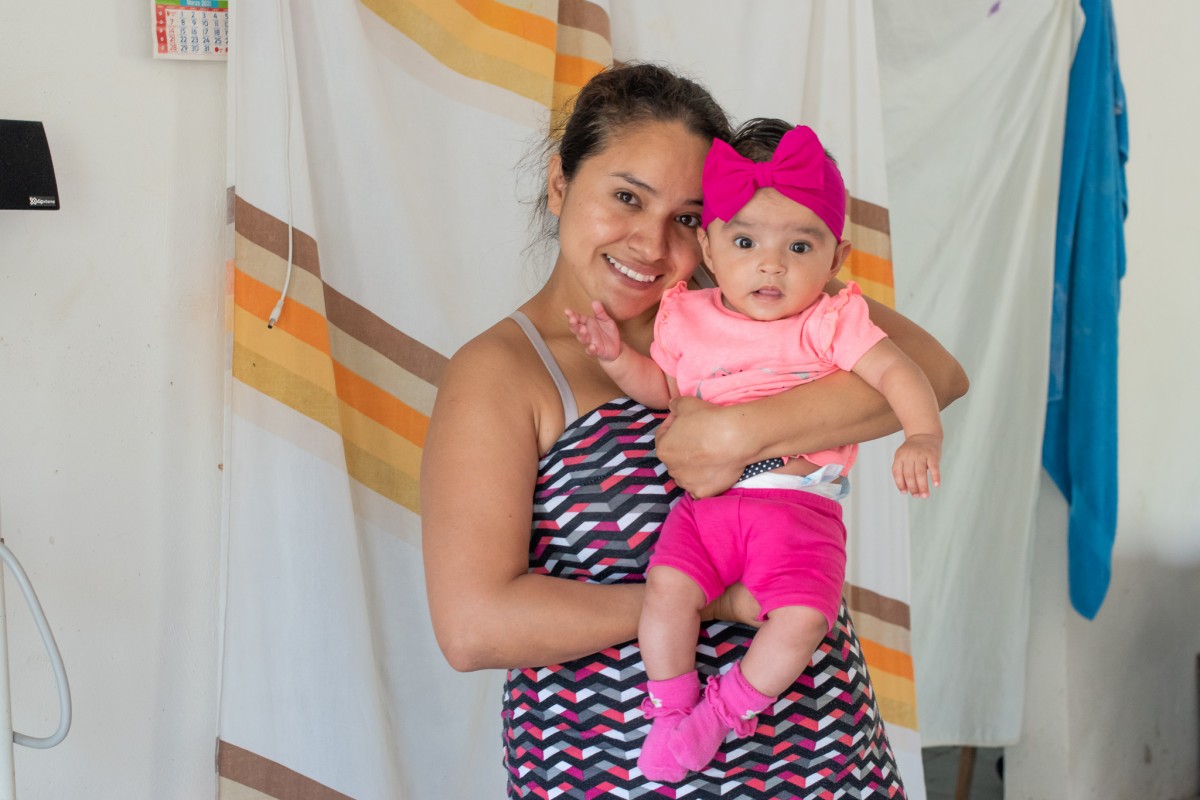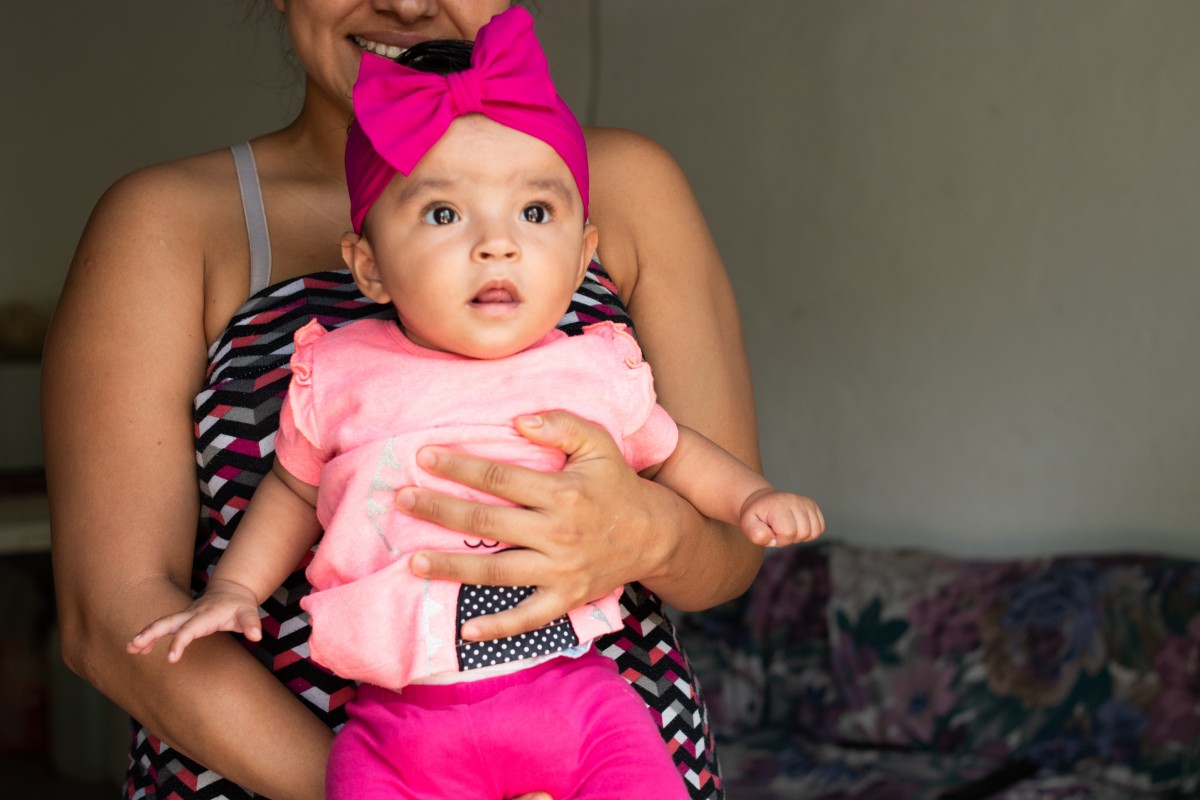 The family is planning to paint the house, add doors to the rooms, put a fence around the house and add a porch in the front in the future.
What Evelyn enjoys most about being at her home is that they are able to rest and be in calm with her family. "It is the project of every couple, we both have been working hard for it. Thanks to God, we had this opportunity. Our lives have changed in a big manner, we were not at the best point in the other place we were living, but in here it is our own space, no one can tell us what to do," she says.
About their time spent with volunteers, Evelyn recalls, "It was a wonderful experience to share with all of the volunteers, even though it was a hard work what they came to do, they did it with passion and they never complained about it. I came here to work with them and was very impressed with how hard they worked, they motivated me to keep on going. I wished they could stay longer here with us."
She finishes by sharing a message to the volunteers, "Thank you for your support, I encourage you to keep the good job! I wish we could be able to see you again. Thank you for being a part of our home! Receive our greetings and may God bless you!"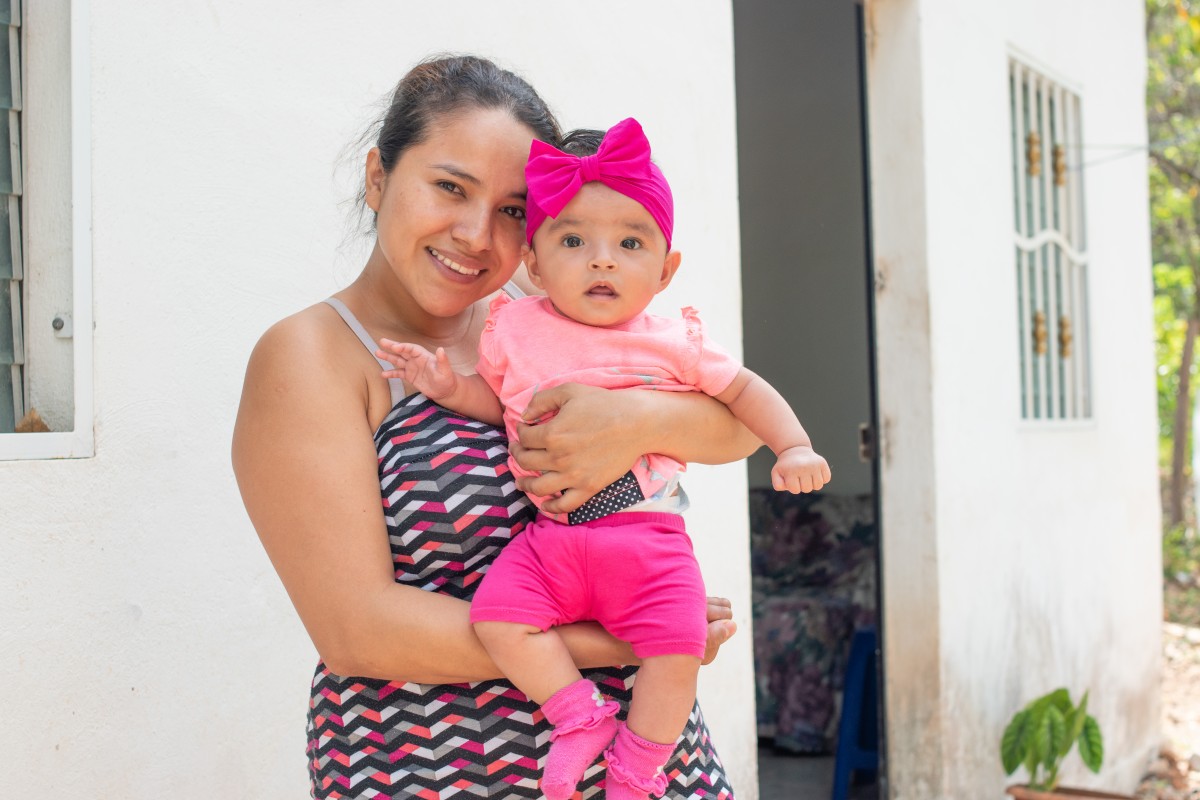 https://www.habitatguate.org/wp-content/uploads/2021/05/DSC_0098.jpg
800
1200
profiles
https://www.habitatguate.org/wp-content/uploads/2019/11/logo-negro.png
profiles
2021-05-27 15:49:07
2021-05-31 12:32:44
misraim gomez- Thrivent - Jason Carter