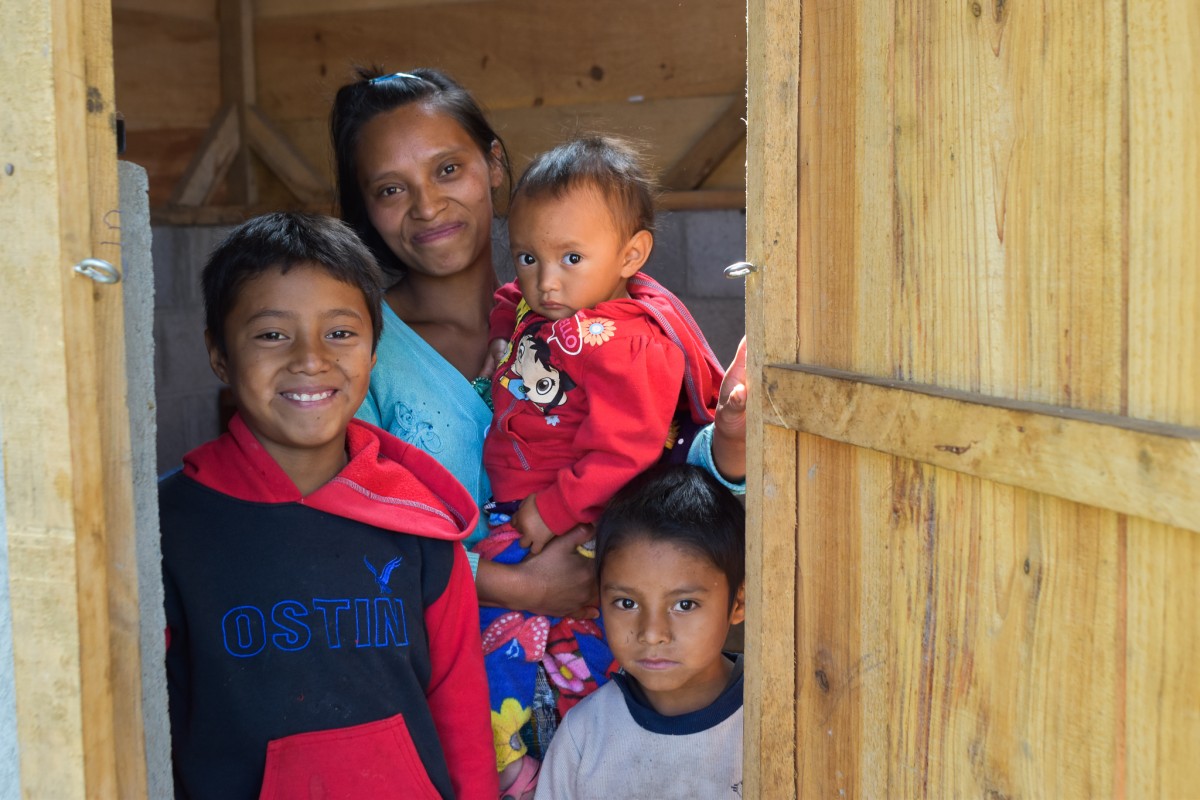 Santos (43), his wife María (27) and their three children, Ángel (8), Rómulo (6), and Amelia (2), are the owners of a new Hybrid House in the community of Chuatzan, Santa Lucía Utatlán, Sololá. While Santos work in agriculture, María stays home taking care of the children.  
Our new Hybrid House solution is a two-room home built with a mix of traditional materials: adobe blocks, cement blocks, and wood. This solution is partially subsidized which means that beneficiary families are asked to contribute towards the cost of materials and provide labor such as preparing adobe blocks, among other tasks.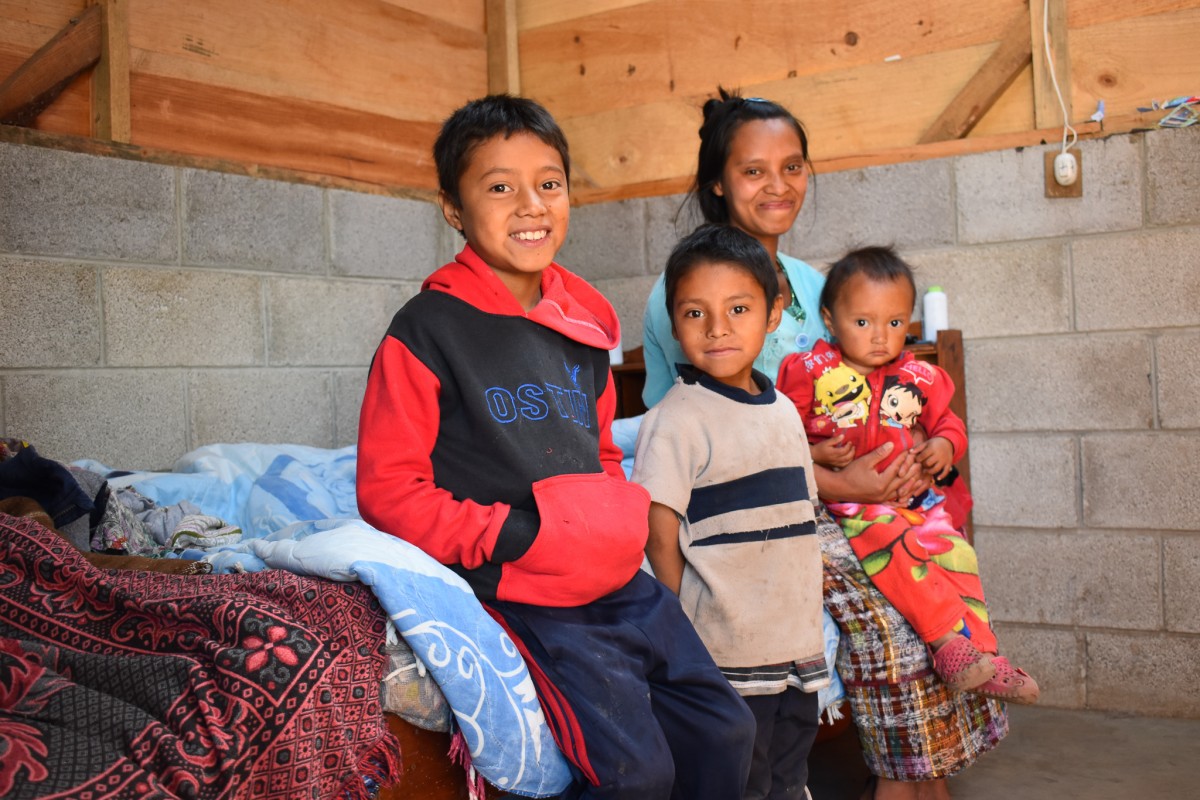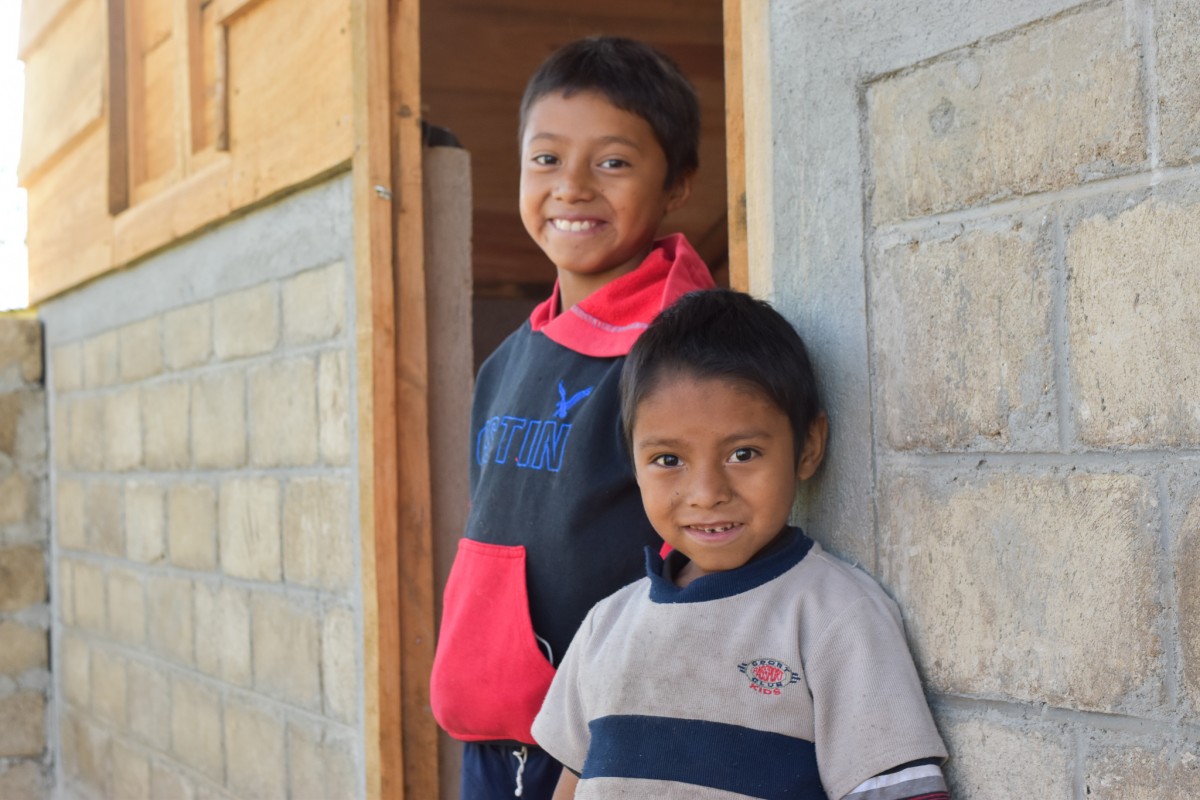 Before partnering with Home for a Home and Habitat Guatemala, the family used to live at Santo's brother's house for over six years.  The family did not have their own space as the house was small. "All of us were sleeping in a small room with not enough space for our stuff and the children to play in" says Santos.  
When asked how they feel about their new home, Santos answers, "We feel calmer, we are at peace as we have our own space." María adds, "Now, here at our house, we can plant flowers, we can buy chickens, grow fruits and our children can play anywhere they want."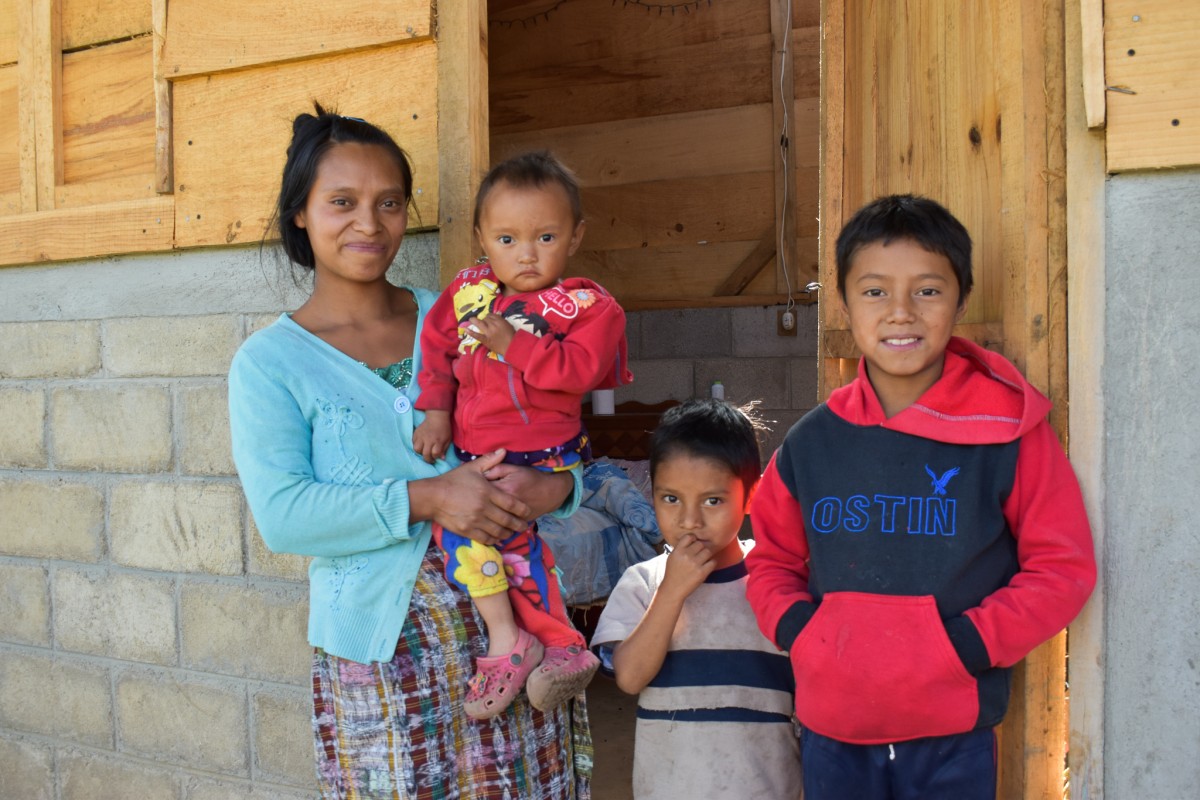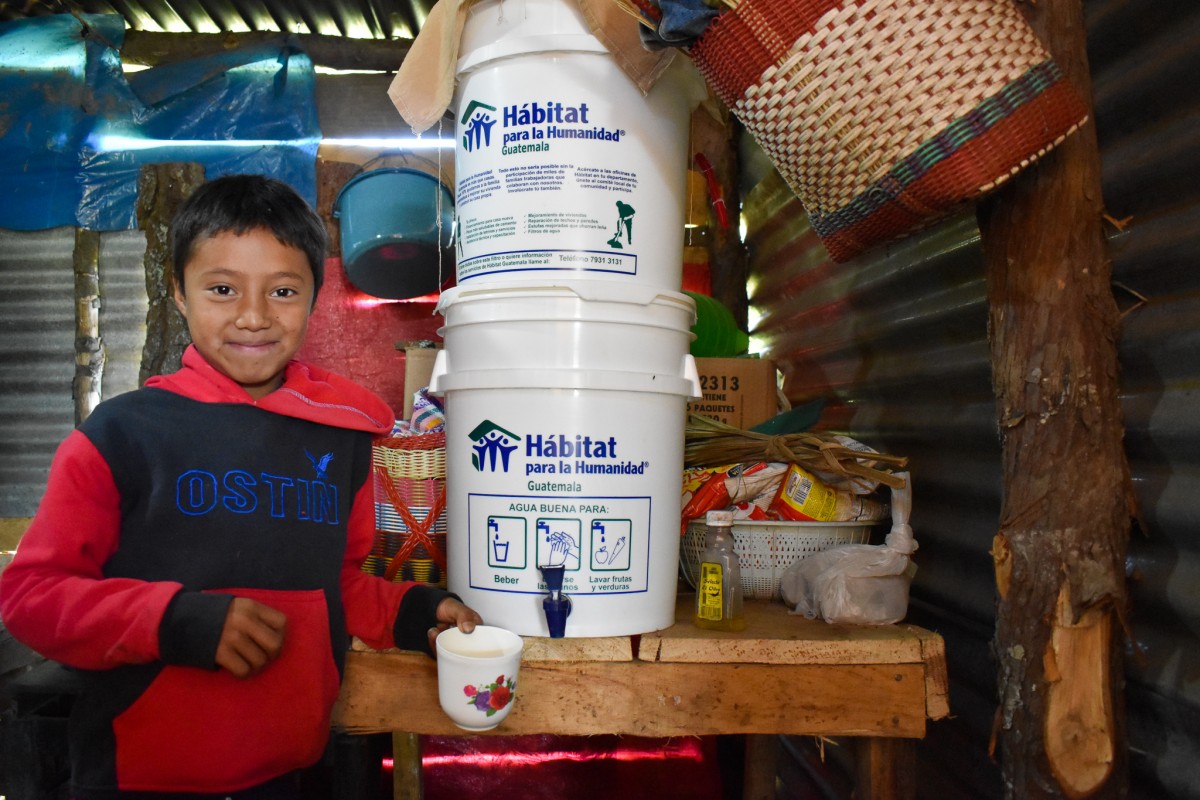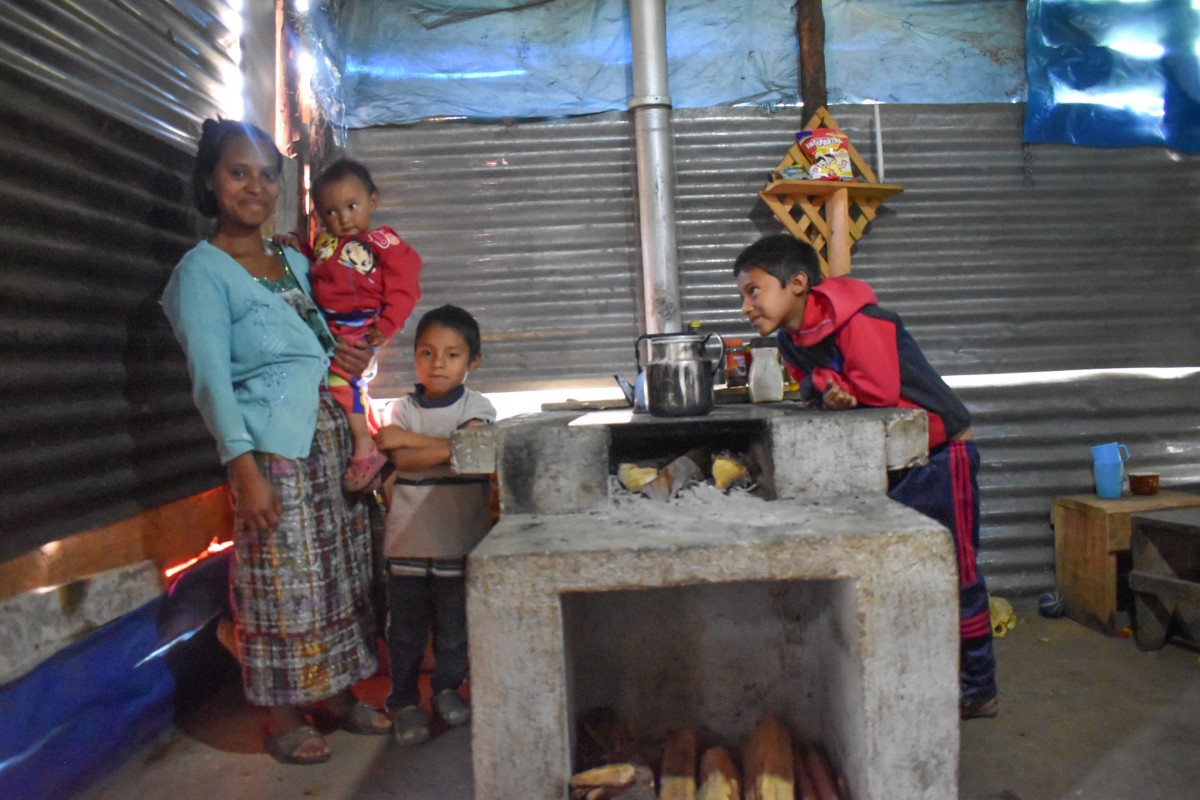 Santos explains that their lives have improved greatly with this new home because they no longer have to share space with other people. Now, they can do what they want and they are safe. In the future, the family would like to add tile floors. 
As part of the Hybrid House Programs, families also receive a latrine, water filter and a smokeless stove. This helps them improve their health by giving them adequate access to proper sanitation and a smoke-free environment. María used to cook on a stove that was in poor conditions, causing the smoke to stay inside their house, "The old stove was in poor condition and consumed a lot of wood. With this new one, she no longer suffers fromthe smoke and we are saving money on wood," says Santos. 
Santos finishes by sharing a message with the donors, "Thank you to all the donors! It was a big surprise for my family. Thank you for thinking about us and for giving us this big gift. May God bless you."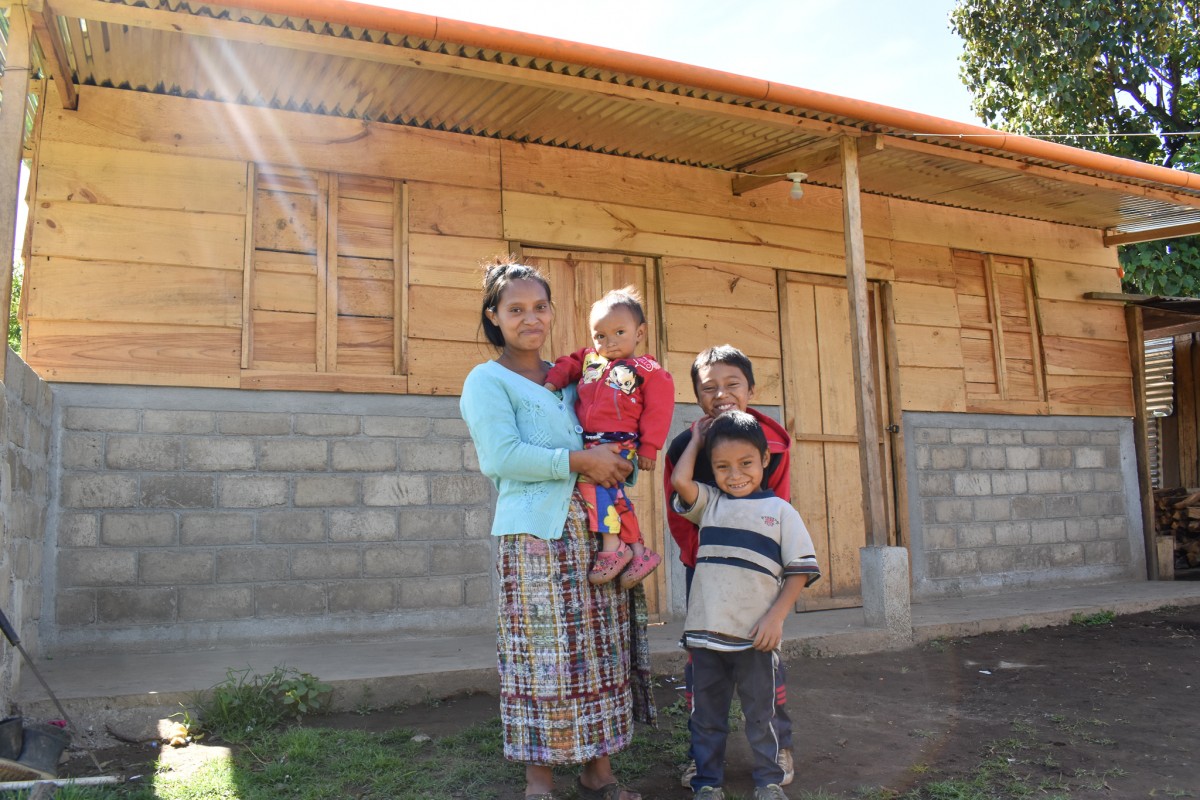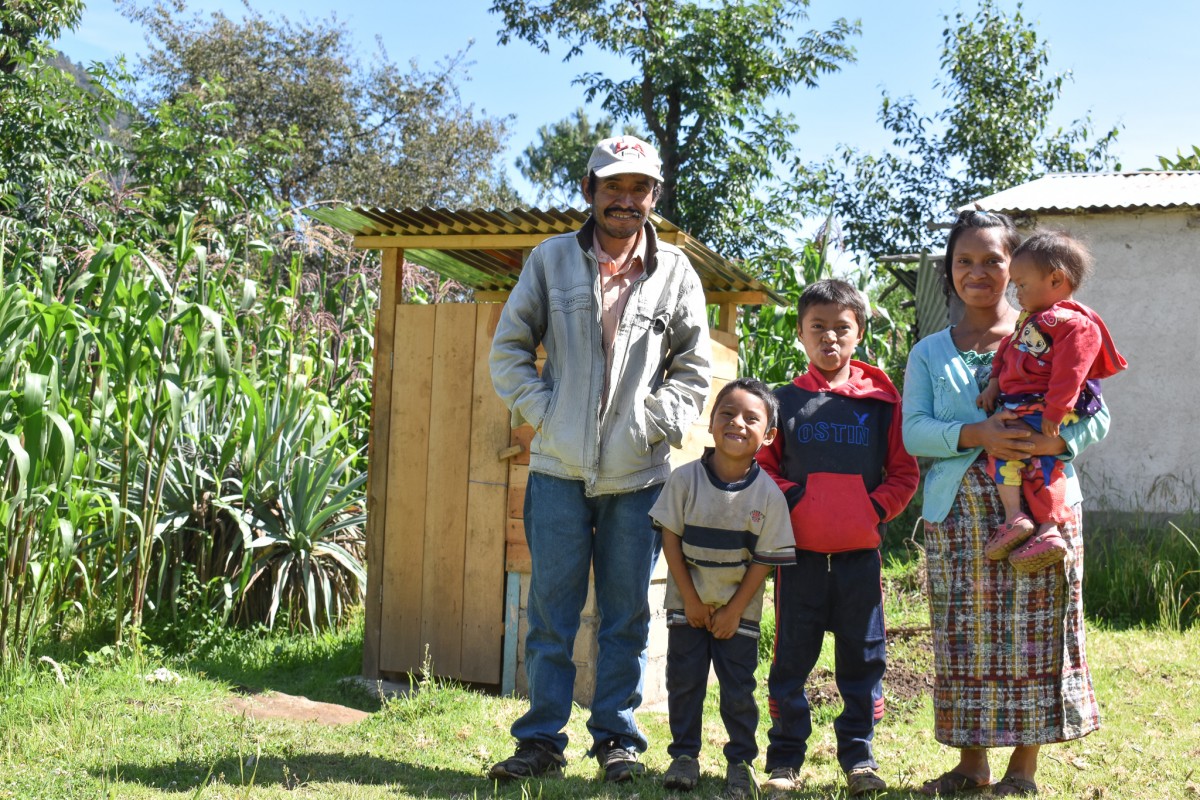 https://www.habitatguate.org/wp-content/uploads/2021/08/DSC_0433.jpg
800
1200
profiles
https://www.habitatguate.org/wp-content/uploads/2019/11/logo-negro.png
profiles
2021-08-23 12:20:22
2021-08-27 11:01:24
María Tzaj Family - Hybrid House Program - Home for a Home