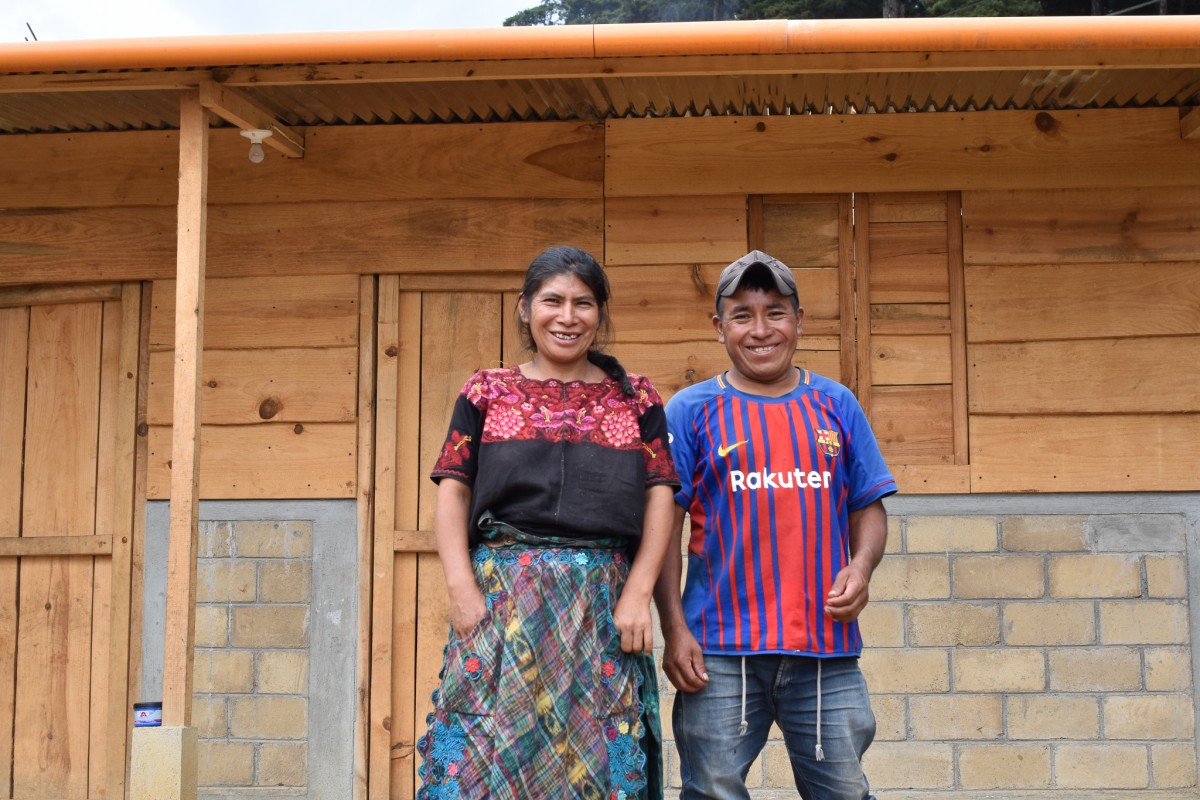 Lucas, his wife, Mercedes and their 8 children, Gladys (21), Claraluz (19), Giovanni (6), Mynor (14), Lucrecia (12) and Lucas (8), Rosibel (5) and Marvin (2) are the owners of a new Hybrid House in the community of Chipó, San Lucas Antonio Palopó, Sololá. While Lucas works in agriculture, Mercedes sells different herbs in the market during market days.  
Our new Hybrid House solution is a two-room home built with a mix of traditional materials: adobe blocks, cement blocks, and wood. This solution is partially subsidized which means that beneficiary families are asked to contribute towards the cost of materials and provide labor such as preparing adobe blocks, among other tasks.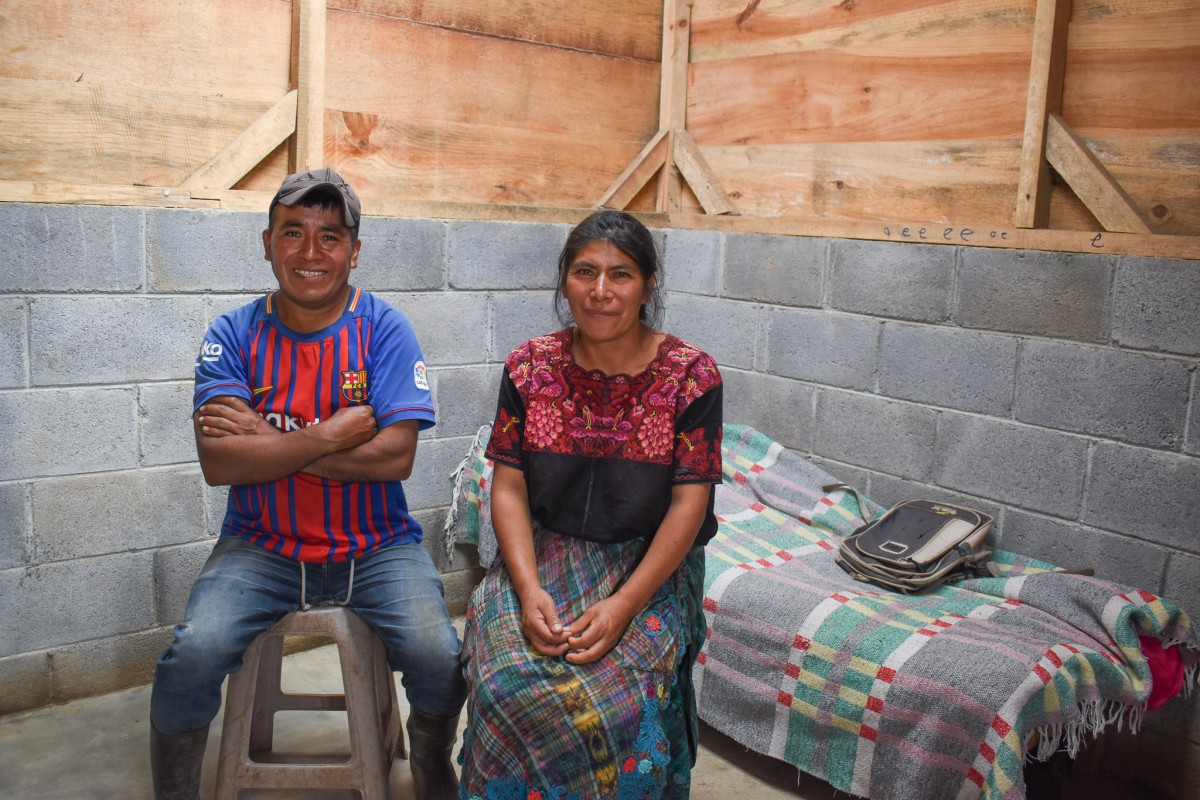 As part of the Hybrid House Programs, families also receive a latrine, water filter and a smokeless stove. This helps them improve their health by giving them adequate access to proper sanitation and a smoke free environment. Mercedes used to cook over an open fire on the floor, "I used to cook on the floor, the smoke gave me headaches and red eyes. Now, it is completely different with my new stove. I no longer have to be on my knees to cook. We cook with less wood and the smoke goes outside," says Mercedes. Previously, the family did not own a latrine and would to go to the woods. Now, that they have a safe and hygienic place for their basic needs. 
Both Lucas and Mercedes finish by sharing a message with the donors, "Receive our greetings! Many thanks! We are very happy with our house, our children have enough space to sleep and we all sleep in peace. Thank you!"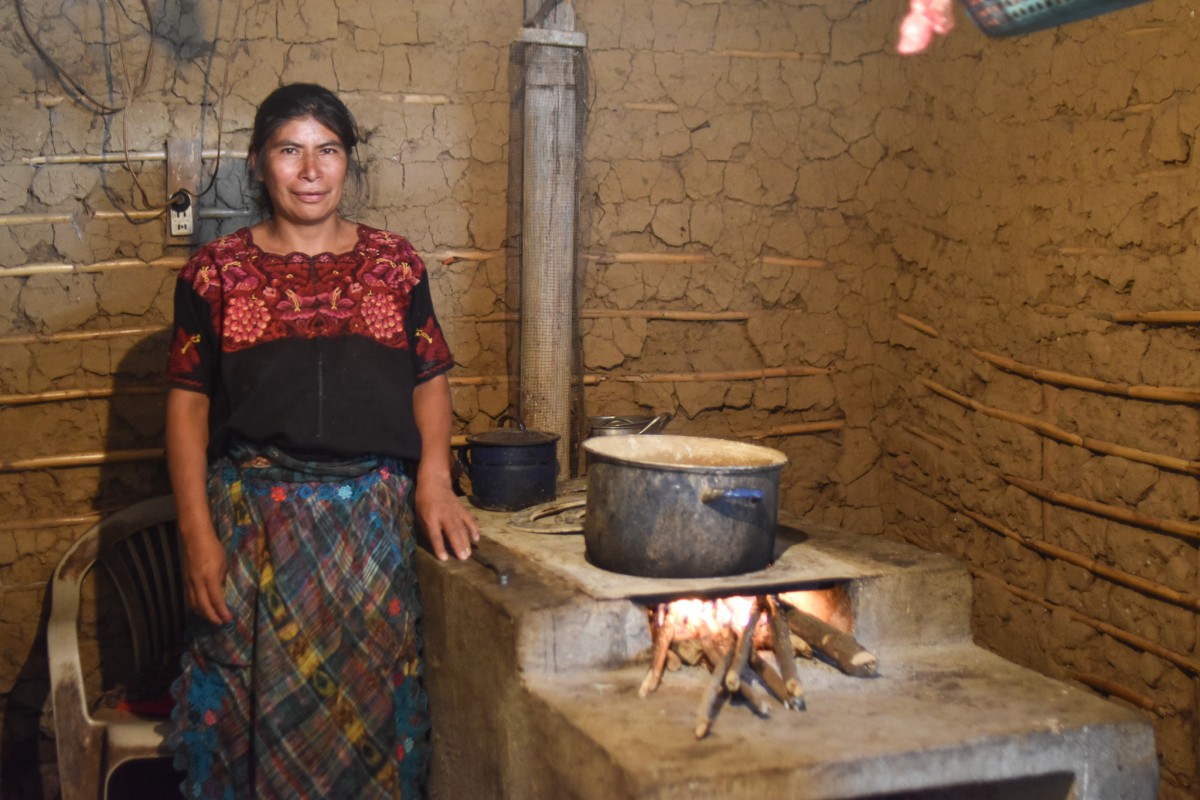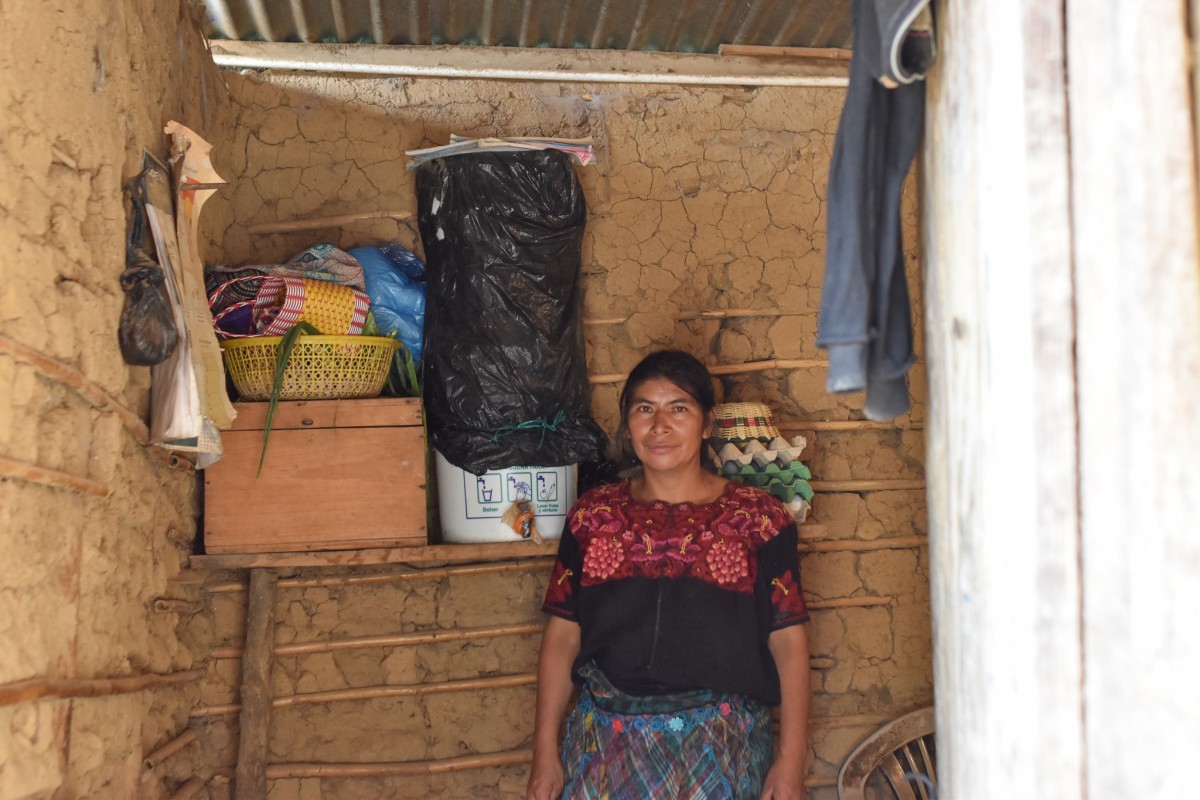 Before partnering with Home for a Home and Habitat Guatemala, Mercedes family used to live in an old one-room house built out of adobe blocks, wood and dirt flooring. "The roof was in poor condition too. When it rained the water leaked and we had to look for things to cover the children with because they would get sick," says Mercedes. 
When asked how they feel about their new home, both Lucas and Mercedes answer, "We feel very happy and grateful. Now, the water is no longer leaking when it rains," and Mercedes adds, "We feel content with the house, we are no longer scared of the rain and cold. I do not worry for my children anymore."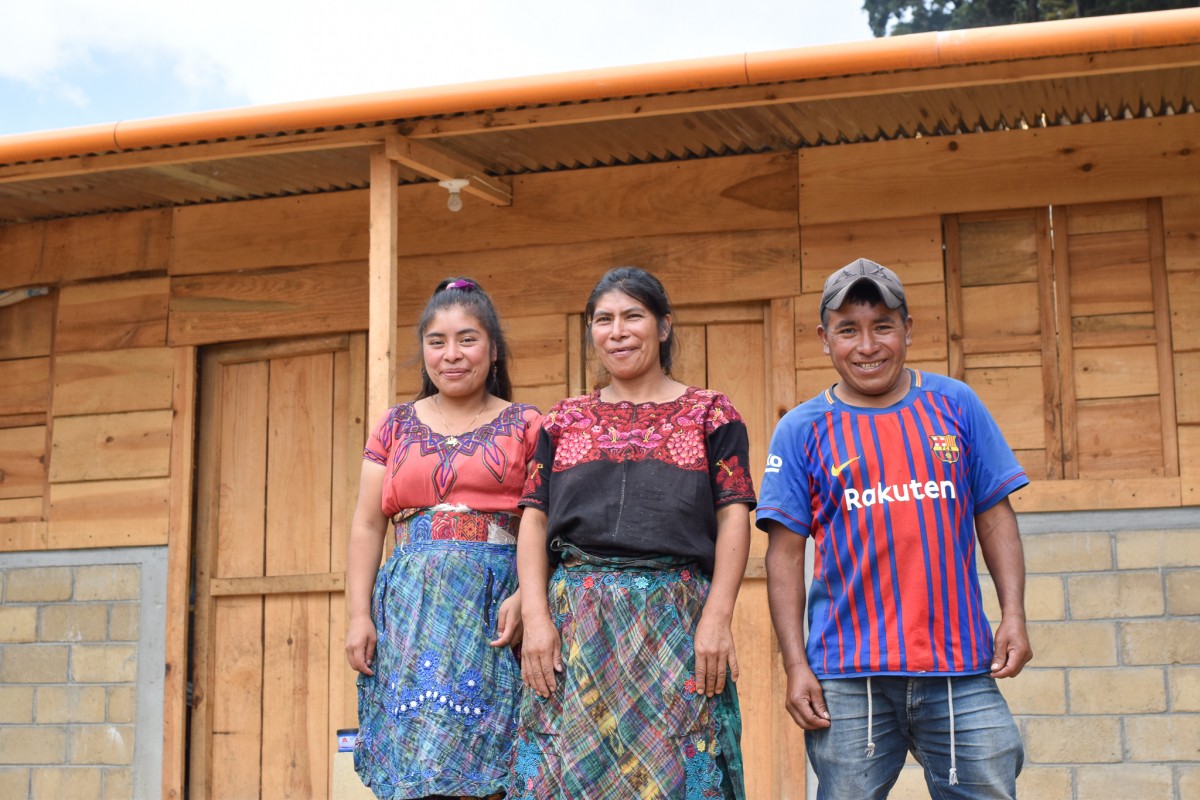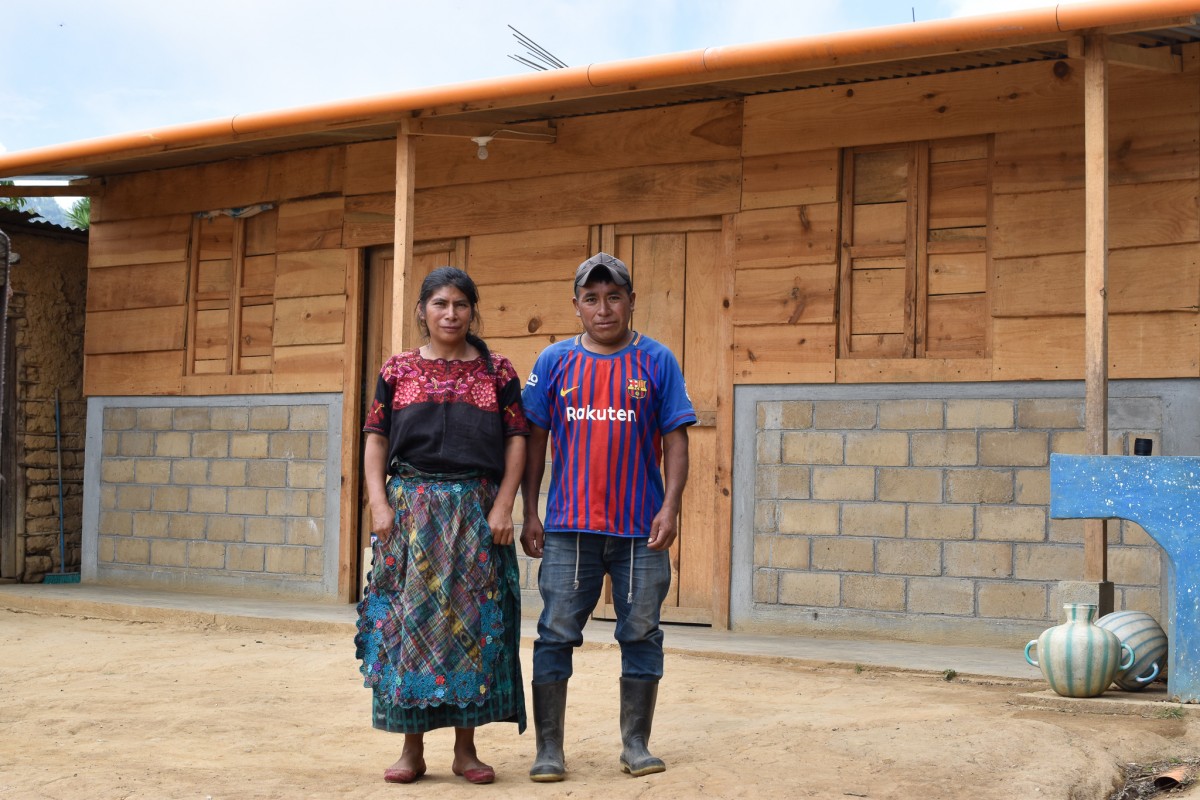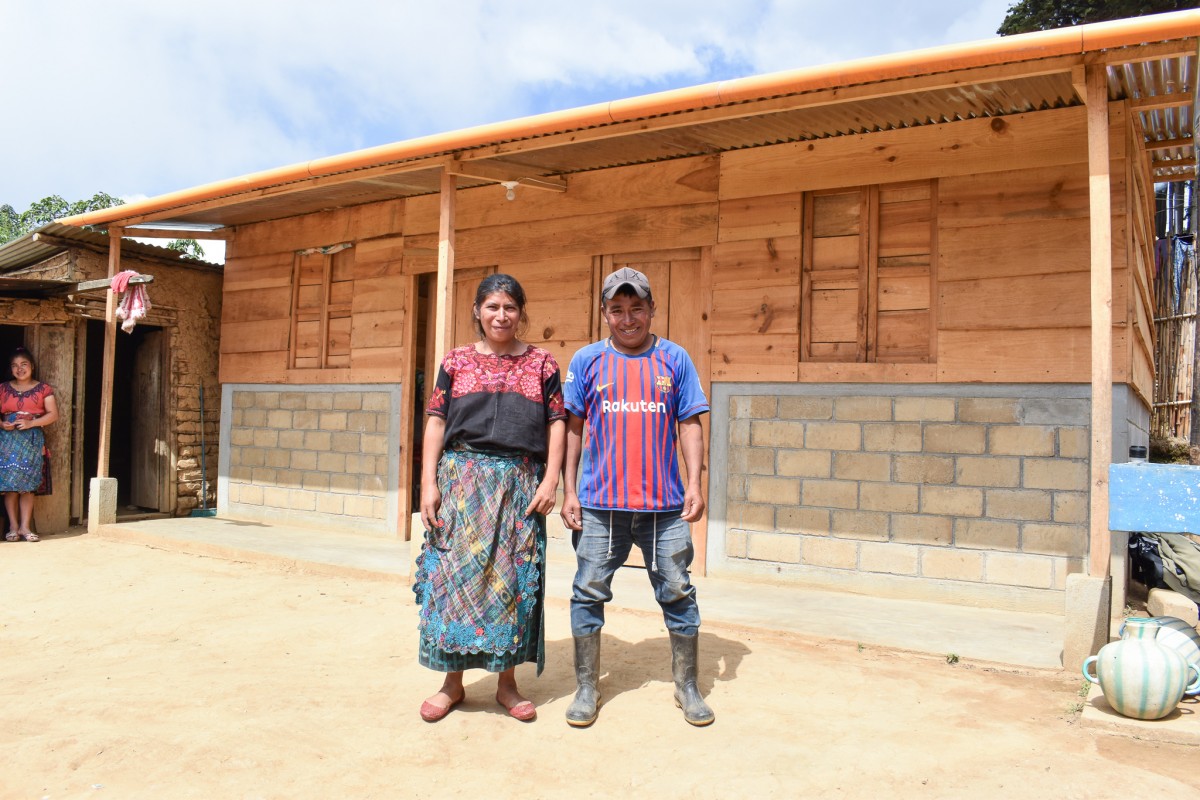 https://www.habitatguate.org/wp-content/uploads/2021/08/DSC_0016.jpg
800
1200
profiles
https://www.habitatguate.org/wp-content/uploads/2019/11/logo-negro.png
profiles
2021-08-23 12:18:18
2021-08-23 12:20:01
Mercedes López Family - Hybrid House Program - Home for a Home