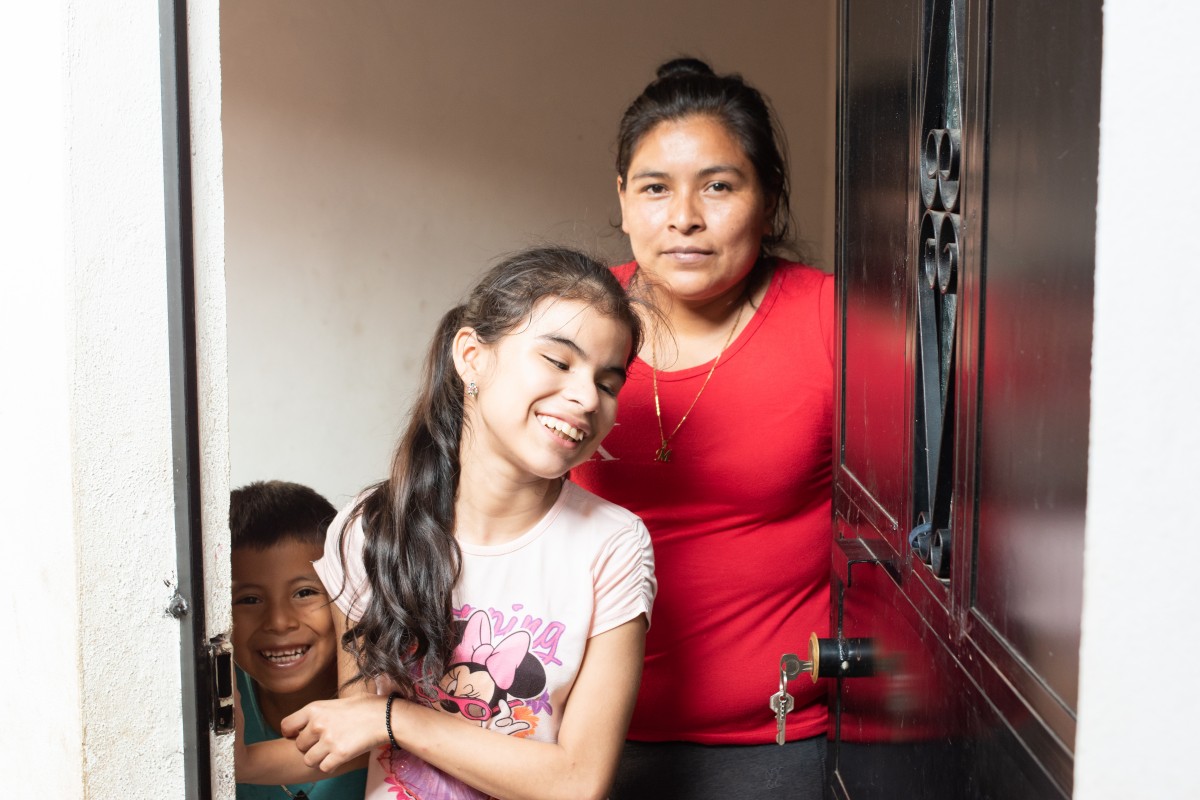 Hilda Ajbal's Sololá home is painted a beautiful white that matches her happiness and that of her children. She and her family moved into their new home a few months ago, in time to celebrate Christmas, and they are happy to be settled and stable. 
Hilda's home is located on the same property as her old house which was built over 20 years ago. Before building their home, the couple lived in a house that was in poor conditions. "It was built from corrugated metal sheets," recalls Hilda. "During the winter it was really cold because it had leaks and a big space between the walls and ceiling. During summer it was very hot, the floor was of dirt so, many times we had to walk over water".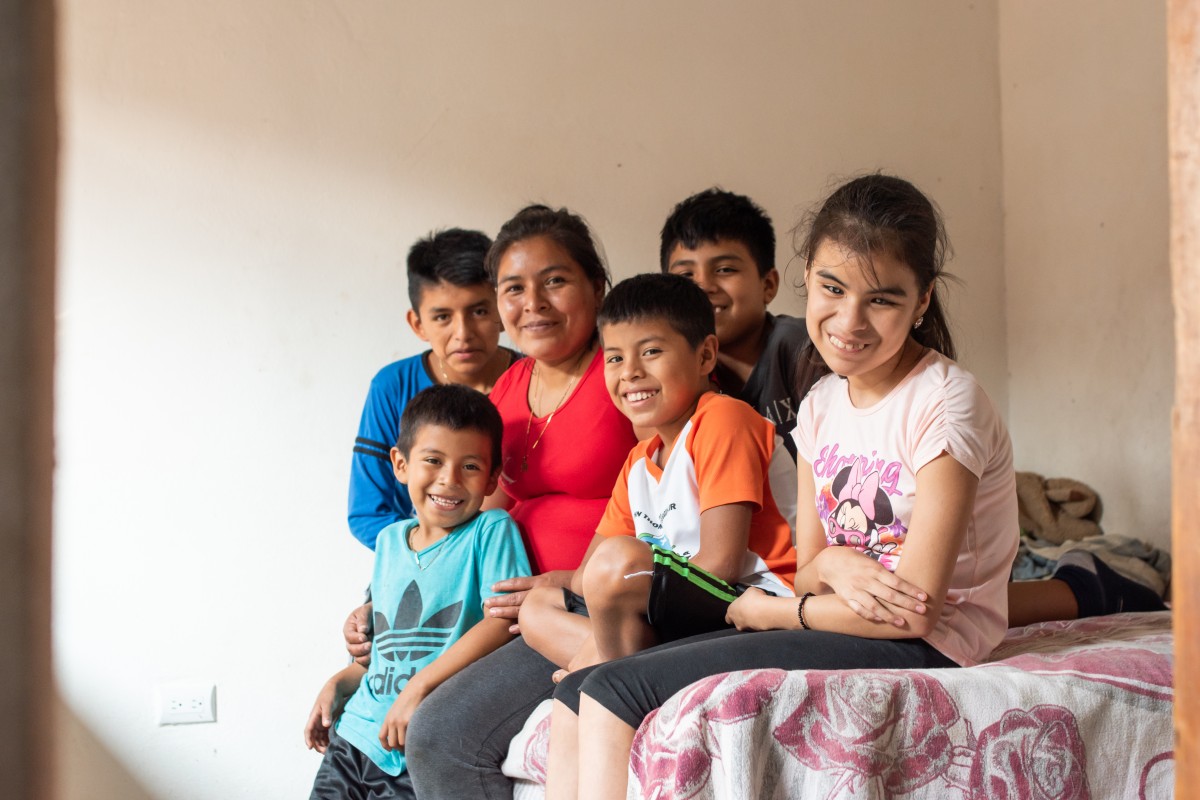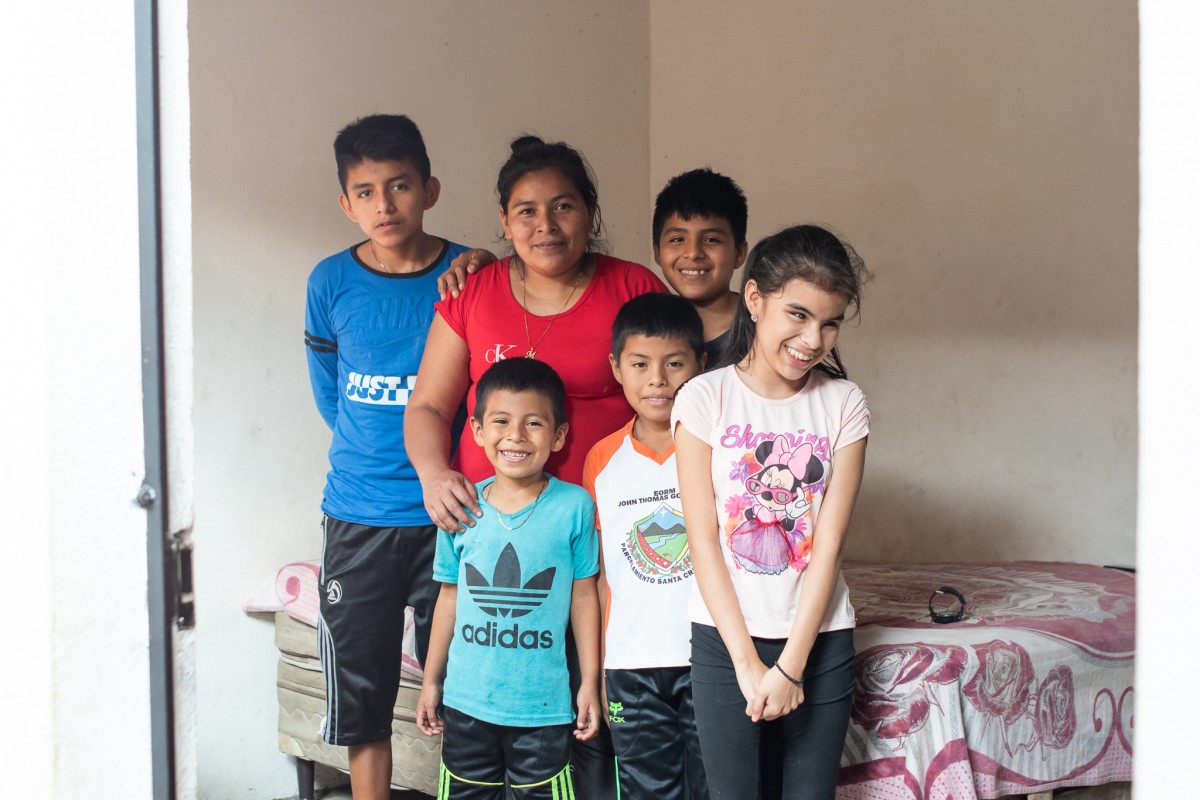 Seven people live in the house and while not all of them were home, those that were spoke enthusiastically about their new home. Mayte, 12 years of age, participates in ADISA's program. She has blindness and has been traveling to Quetzaltenango and Guatemala City since she was a baby to receive therapy and attend school with her mother Hilda and her father Edwin.  
The new safer home, has improved their quality of life for Mayte and her family. Hilda recalls the entire process of building their new home; "When we received the visit from Habitat and they told us we were selected, it was a great day for us!  Having a house was something all my children were dreaming of. As a family we participated in the construction process by leveling the land. We are so happy because now we do not have to suffer leaking's of rain water, nor feel cold or hot.  We have more beds and more space for everyone. We even have a desk for Mayte to receive her online classes.'' When the mason told the family their home was ready, Mayte happily said, "Tomorrow is going to be a great day!"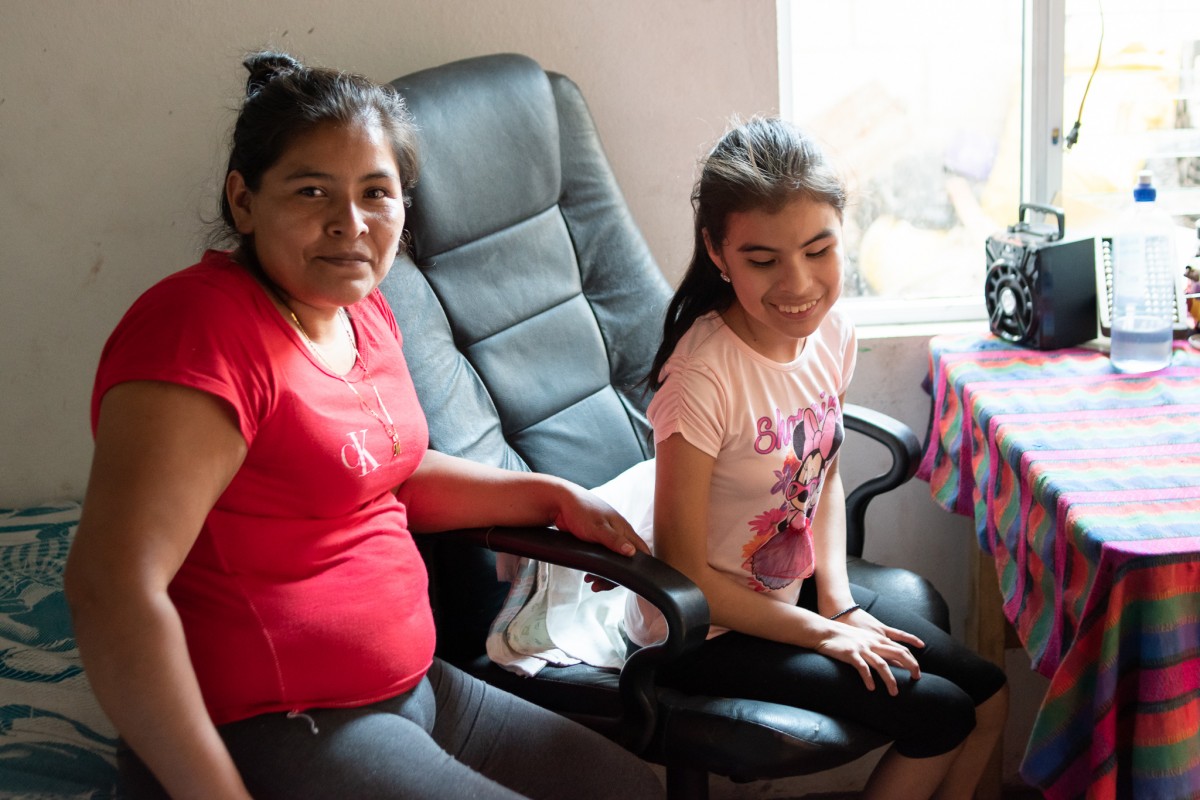 Mayte is currently studying fourth grade and taking classes online. Her favorite subject is mathematics. Mayte many dreams. One of them is to become a primary school teacher. "I want to teach mathematics to my students", she says.   
The Ajbal family is a very united family. Together they have overcome many obstacles presented to them. "When we found out that Mayte has blindness, it was worrying for the family because I started thinking about her future, how she was going to grow and develop in this society. However, my family has been supportive and together, we decided we were going to fight to give Mayte a better life. Now, we can say that she is a very independent little lady". 
Hilda and her family are grateful for the support of Habitat Canada, Hope and Healing. "Thank you to everyone who was involved in order to provide us with this new home. We are grateful and encourage you to continue with your support. You are making a big difference in many families like ours".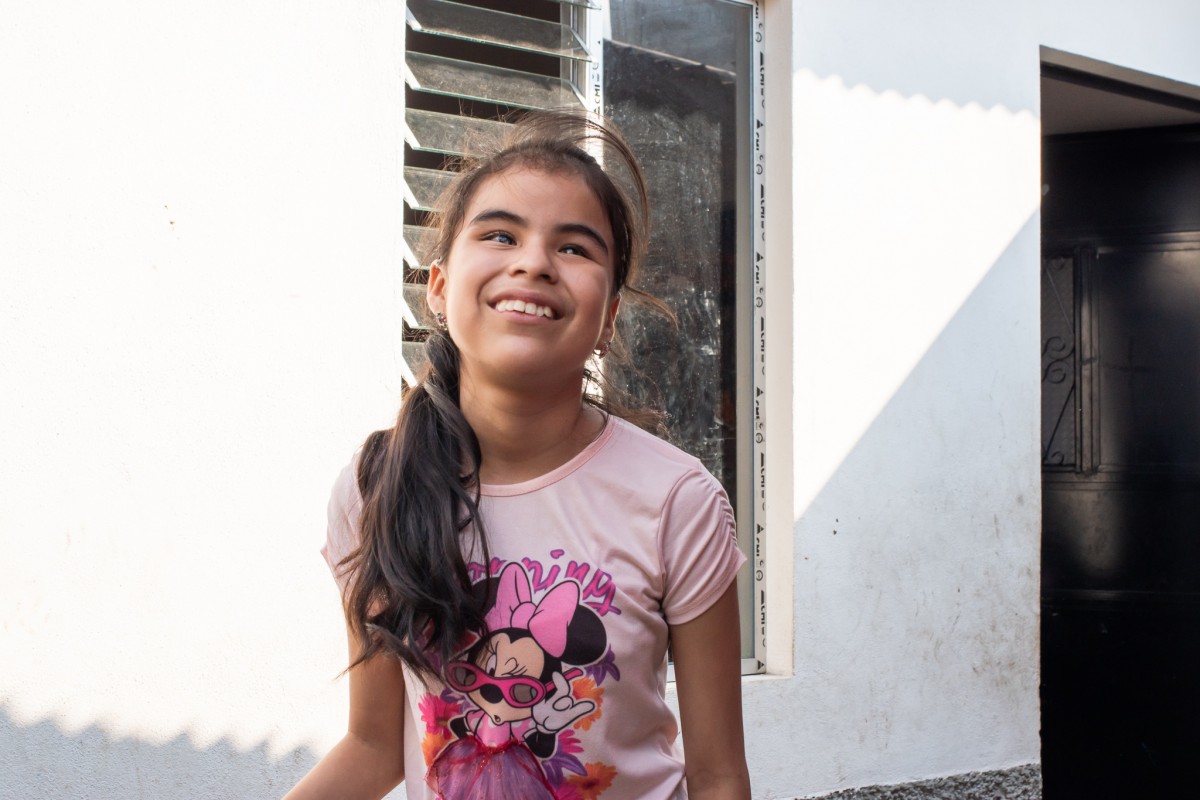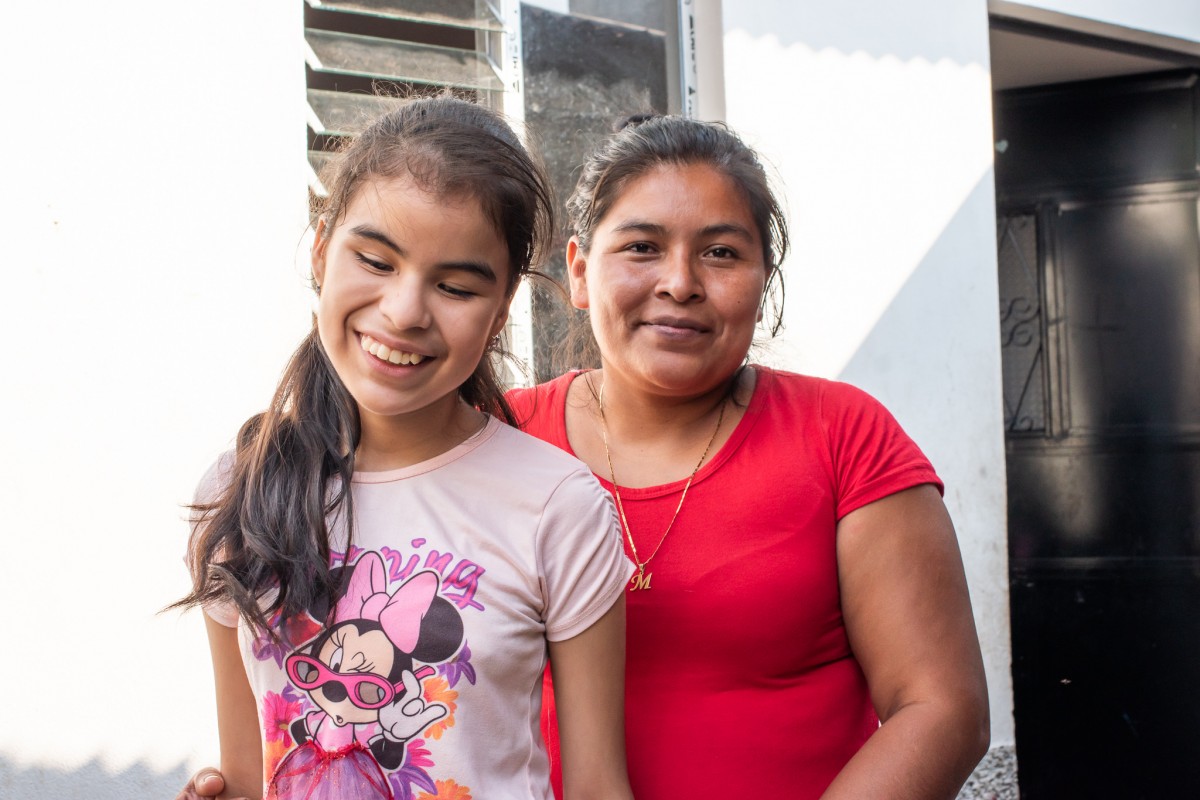 https://www.habitatguate.org/wp-content/uploads/2022/01/DSC_0020.jpg
800
1200
profiles
https://www.habitatguate.org/wp-content/uploads/2019/11/logo-negro.png
profiles
2022-01-31 09:28:43
2022-02-08 11:34:15
Hilda Ajbal family - ADISA