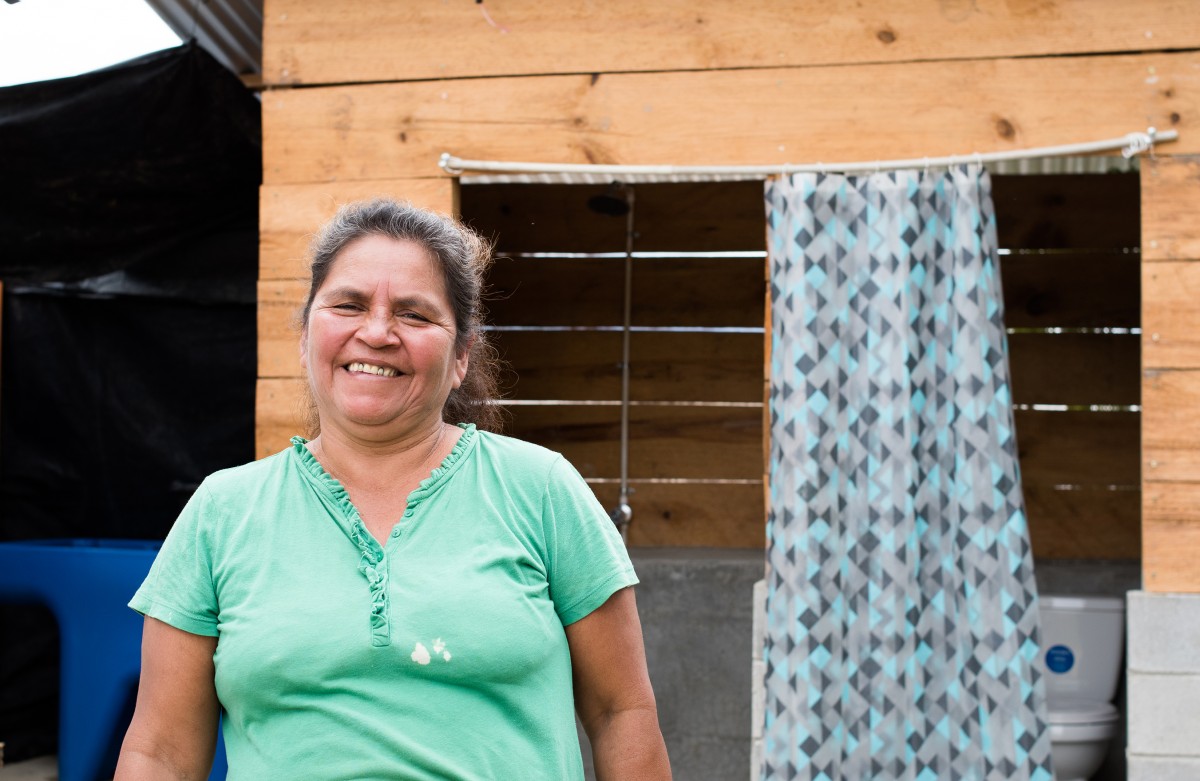 María (52) lives with her husband, Guillermo (56), and their son, Kevin (20), in the community of San Juan, Salamá, Baja Verapaz. While Guillermo works in the fields, and Kevin as a barber, María takes care of the household.
As part of Habitat Guatemala's Integral Water and Sanitation Hygiene Project (WASH) consists of the installation of a biodigestor, porcelain toilet, shower, water filter and the placement of a small tower and water tank in each household, to guarantee and ensure better hygiene practices. When the family found out about this project, they knew it was a great opportunity to improve their family's quality of life.
Before receiving their new latrine and porcelain toilet, María and her family used a latrine in poor conditions for over 22 years and their shower was covered by plastic. "We felt bad, because when we showered it was uncomfortable. Now, it is completely different, we feel happy! every time we go now, we no longer feel uncomfortable," says María. She continues by explaining about their waste water; "Before, the waste water was deposited into the ground, but now it is treated by the biodigestor." With their new biodigestor connected to the toilet and shower they make sure its going to only one place and doesn't further pollute the environment.
(pictured the family's old shower) 
(pictured the family's new sanitary unit, including a ceramic toilet, a shower and a pila) 
About the water filter, she mentions: "We used to buy clean water or drank it directly from the sink, but we no longer have to do so! with our new water filter we are saving money and the water tastes much better than the one from the sink!"
When asked about how she overall feels about the project, María answers: "We feel content! to finally have these products, thanks to God and to all the individuals that made this project a reality."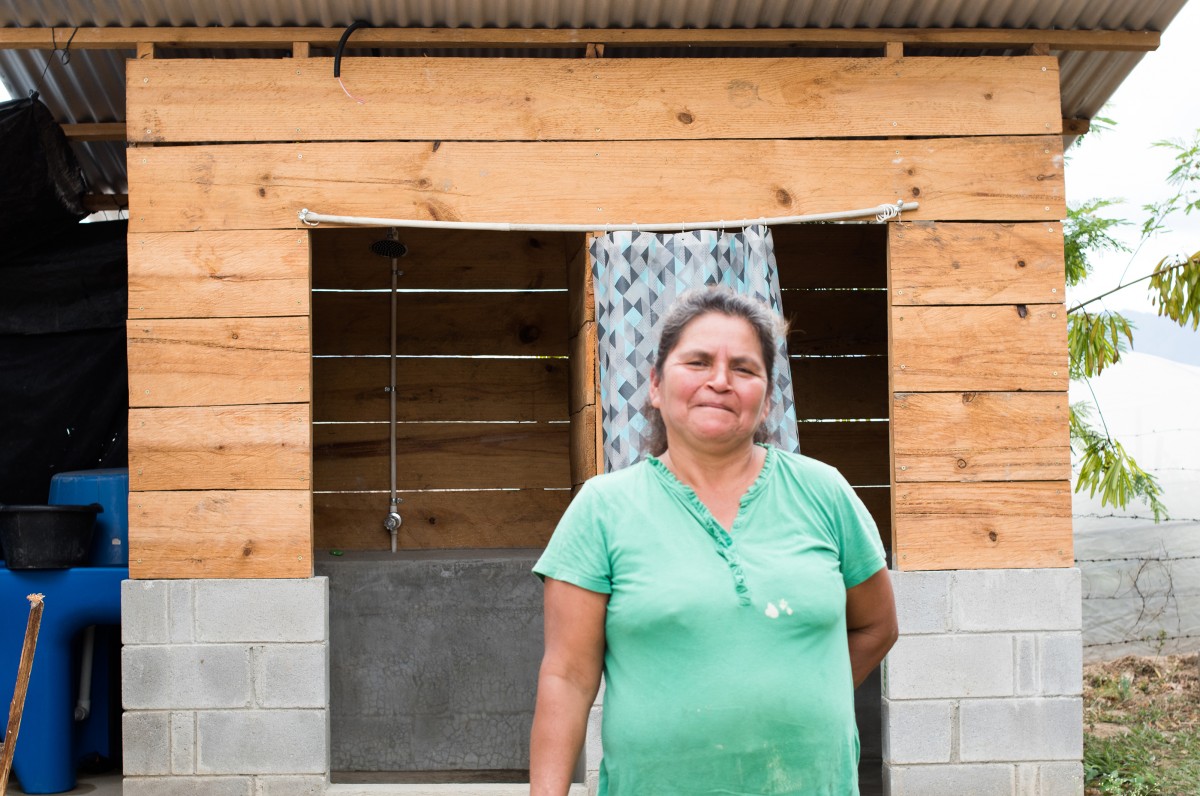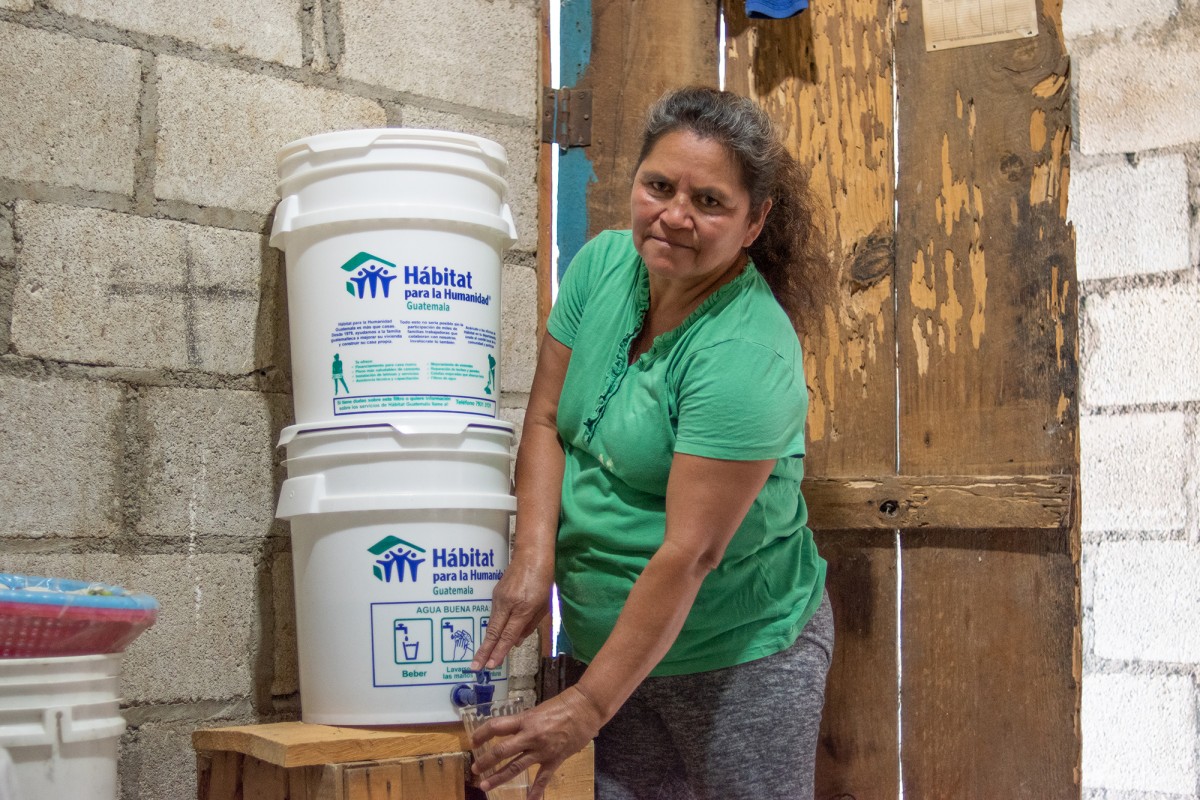 https://www.habitatguate.org/wp-content/uploads/2021/03/DSC_0871-2.jpg
781
1200
profiles
https://www.habitatguate.org/wp-content/uploads/2019/11/logo-negro.png
profiles
2021-03-05 16:27:27
2021-03-10 15:55:27
WASH Project - María Tomasa Dubón