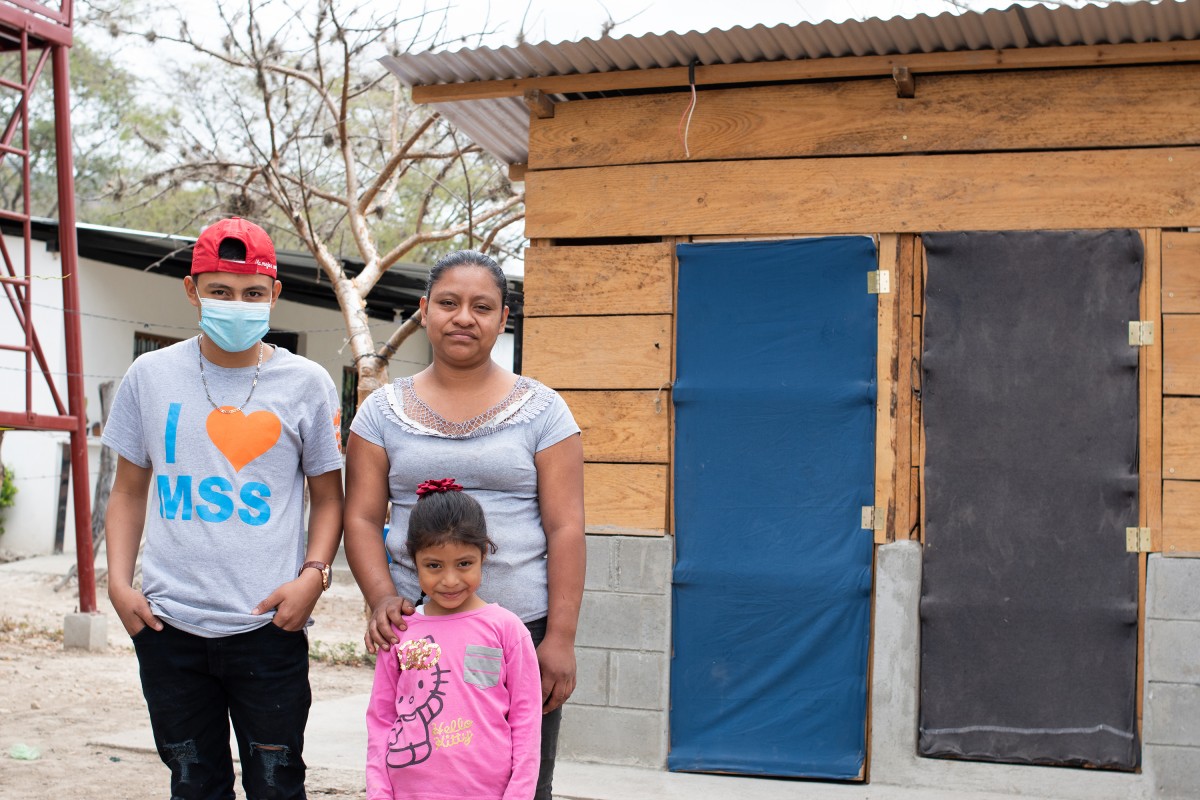 Flor (26) lives with her father, Manuel (63), and her three children, Arturo (12), Evelyn (6), and Lourdes (2) in the community of San Juan, Salamá, Baja Verapaz. Flor is a single mother and she dedicates her time towards taking care of her children; her dad works in the fields nearby.
Habitat Guatemala's Integral Water and Sanitation Hygiene Project (WASH) consists in the installation of a biodigestor, porcelain toilet, shower, water filter and the placement of a small tower and water tank in each household. These interventions guarantee and ensure better hygiene practices. When Flor and her family found out about this project, they knew it was a great opportunity to improve their family's quality of life.
In the community of San Juan, families have two sources of water, but neither of them are safe to drink, and there isn't constant access to water. That is why having a water tank is very important for Flor de María's family. "We are happy with our water tank! Now, we can no longer tell if the water isn't running or not, because it's always available." She continues, "We used to boil water from the sink. Sometimes we had to boil it for some time because it tasted of chlorine. Due to unpleasant flavor, we would even resort to buying bottled water. Now, it is completely different; we no longer have to buy it and it tastes wonderful!"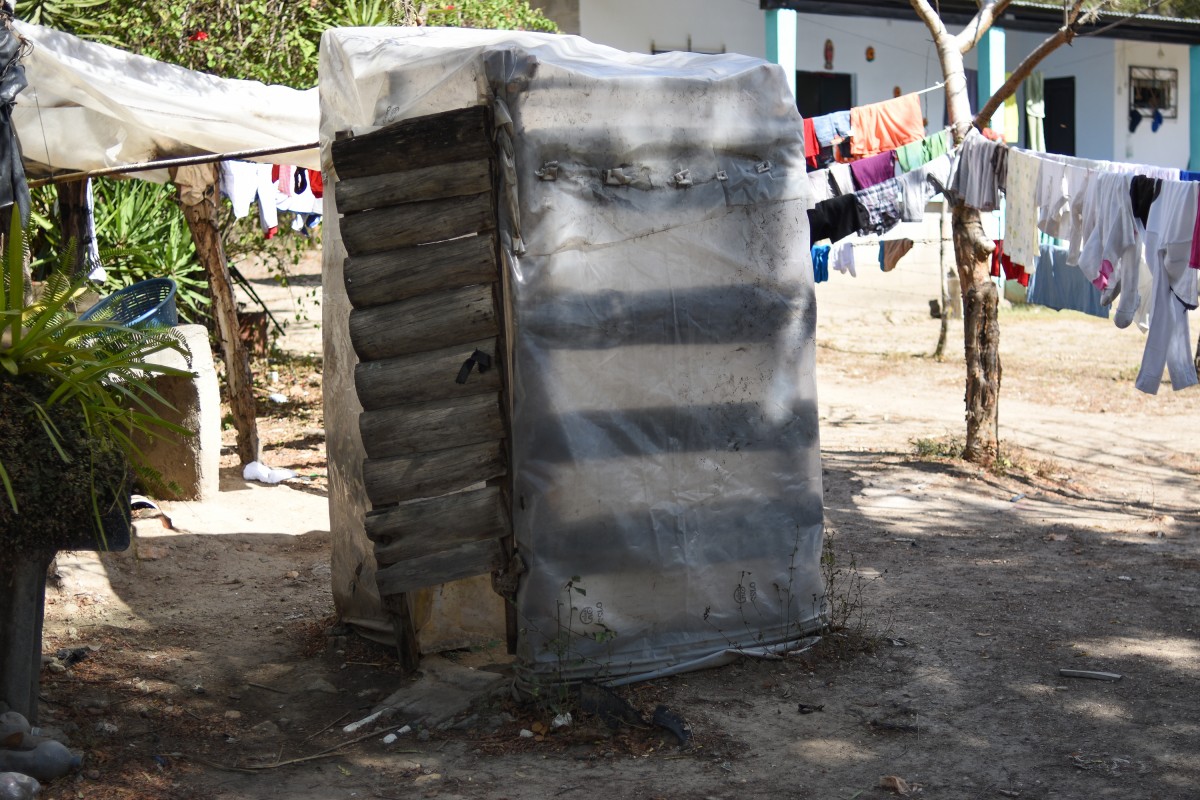 (pictured the family's old shower)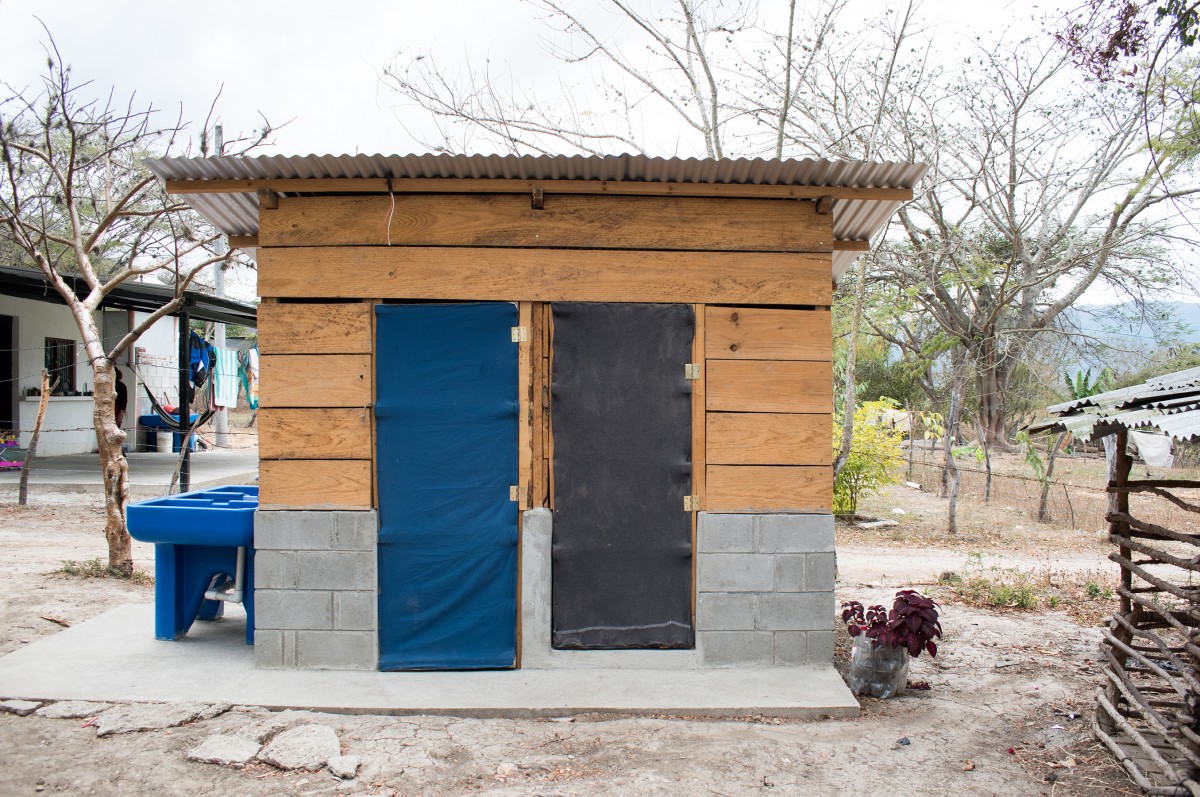 (pictured the family's new sanitary unit, including a ceramic toilet, a shower and a pila) 
Before receiving their new latrine and porcelain toilet, Flor and her family used a shower covered with wood and plastic; their latrine was in poor conditions. "It was very uncomfortable, especially at night because there were a lot of cockroaches and worms and I worried about my children. Now, it is completely different! I feel calm when they use the bathroom and shower by themselves. It is more hygienic and comfortable," says Flor. She continues by explaining their previous sanitary conditions, "We used to direct the graywater to the field next to the house. Now, we are properly disposing of our graywater and my kids are no longer exposed to any danger; they can play safely." With their new biodigestor, which is connected to the toilet and shower, their waste is being properly managed and it is no longer polluting the environment.
Overall, Flor says, "We feel happy and satisfied to be a part of this project. The products had made us feel safer and healthier; it has been a great improvement!"
She finishes by sending a message to the donors, "Thank you to all who made this project possible! May God help you and guide you in order to continue supporting families in need."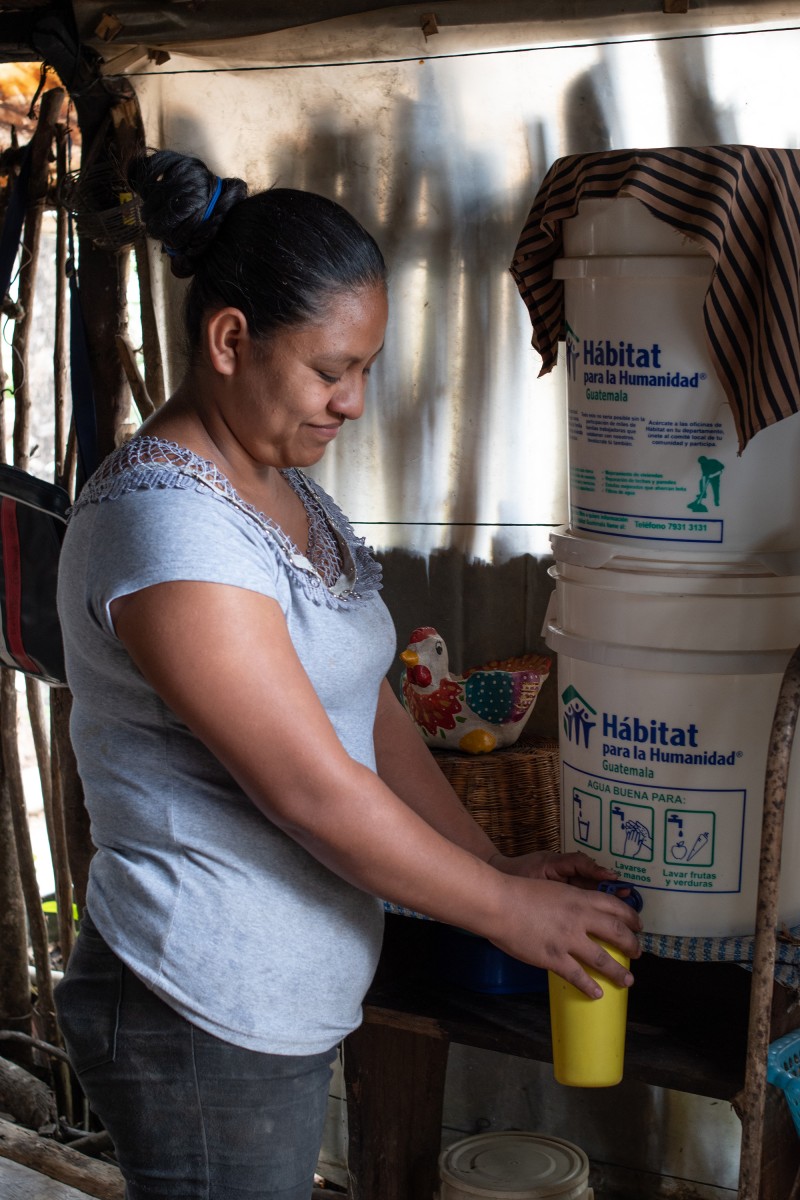 https://www.habitatguate.org/wp-content/uploads/2021/03/DSC_0825.jpg
800
1200
profiles
https://www.habitatguate.org/wp-content/uploads/2019/11/logo-negro.png
profiles
2021-03-05 17:14:58
2021-05-20 15:31:03
WASH Project - Flor de María Chen