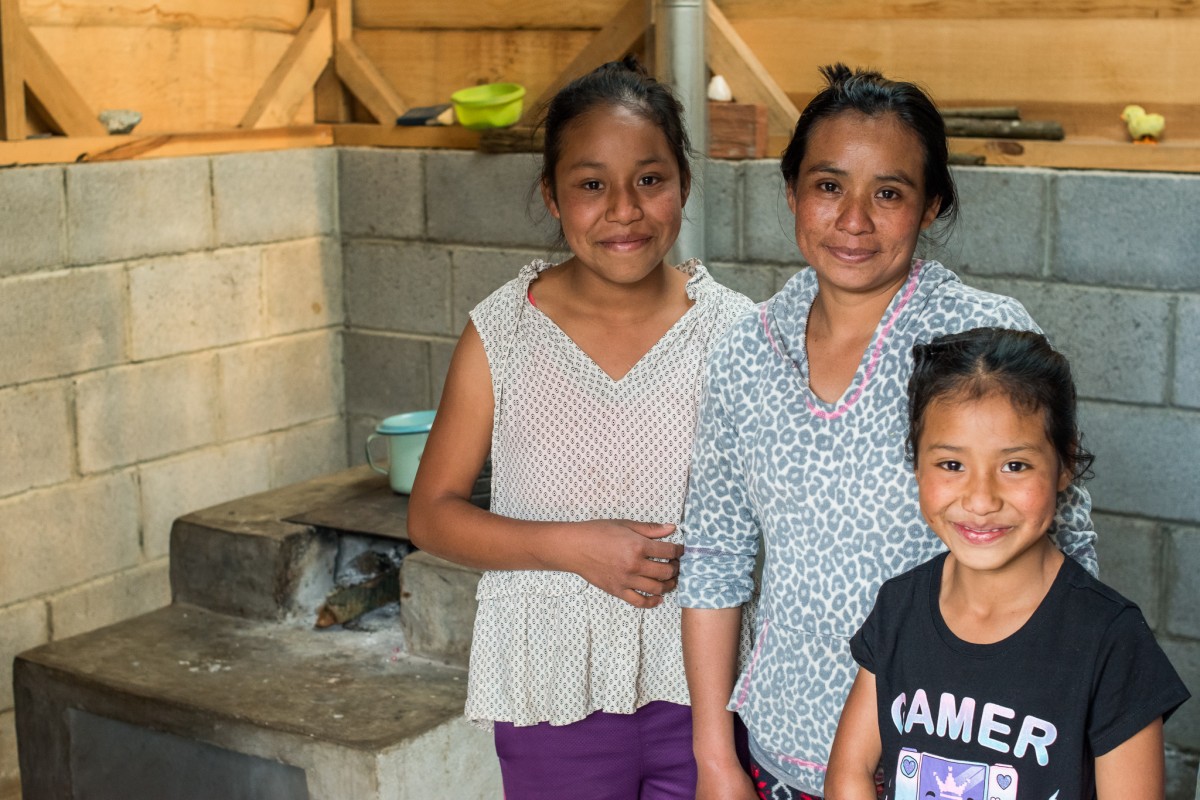 Vicenta (34), and her three children, Michael (17), Jennifer (13) and Britney (9), are the proud owners of a new Hybrid House, in the municipality of Santa Lucía Utatlán, Sololá. Vicenta is a single mother who works a variety of part-time/temporary jobs including helping with the corn and bean harvest, cleaning homes, washing cloths, and other tasks. Vicenta's son Michael supports his mom with her work in the fields, while Jennifer and Britney attend school.
Vicenta and her family are part of our new Hybrid House Program, which consists of a two room home built with a mix of traditional materials including: adobe blocks, cement blocks, and wood.
Quick facts about the new Hybrid Home:
1. At just $3,300 USD, it costs less than half the price of a standard HFHG home.
2. The home is partially subsidized, acknowledging that the population we are serving does not have access to an income that would allow them to pay a mortgage. Additionally, the family contributes sweat equity, creating the adobe blocks as well as participating in the construction of their new home.
3. The structure can be built in approximately two weeks.
4. This is a new effort to support the sector of the population living in the poorest conditions.
5.  The house also includes an smokeless stove, sanitary latrine, water filter and a "pila"
As previously noted, the hybrid house is partially subsidized which means that beneficiary families are asked to contribute towards the cost of materials, provide unskilled labor such as preparing the adobe blocks, among other tasks.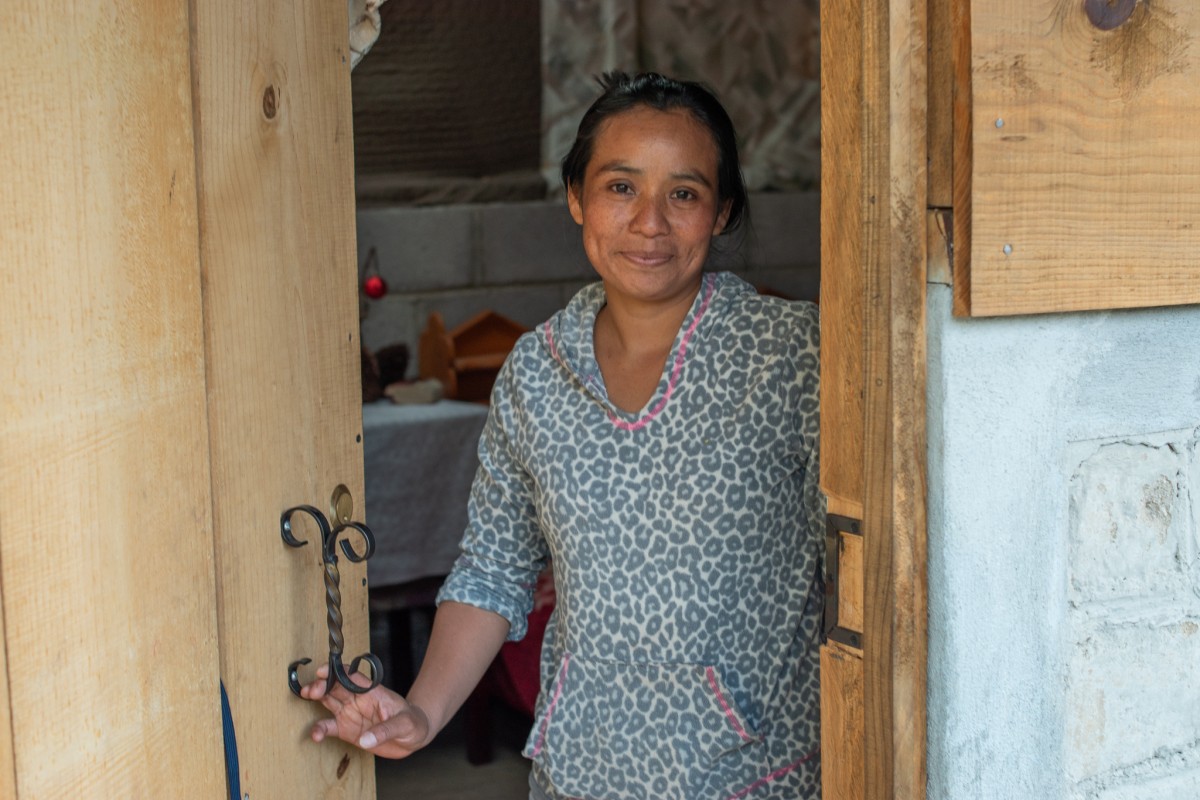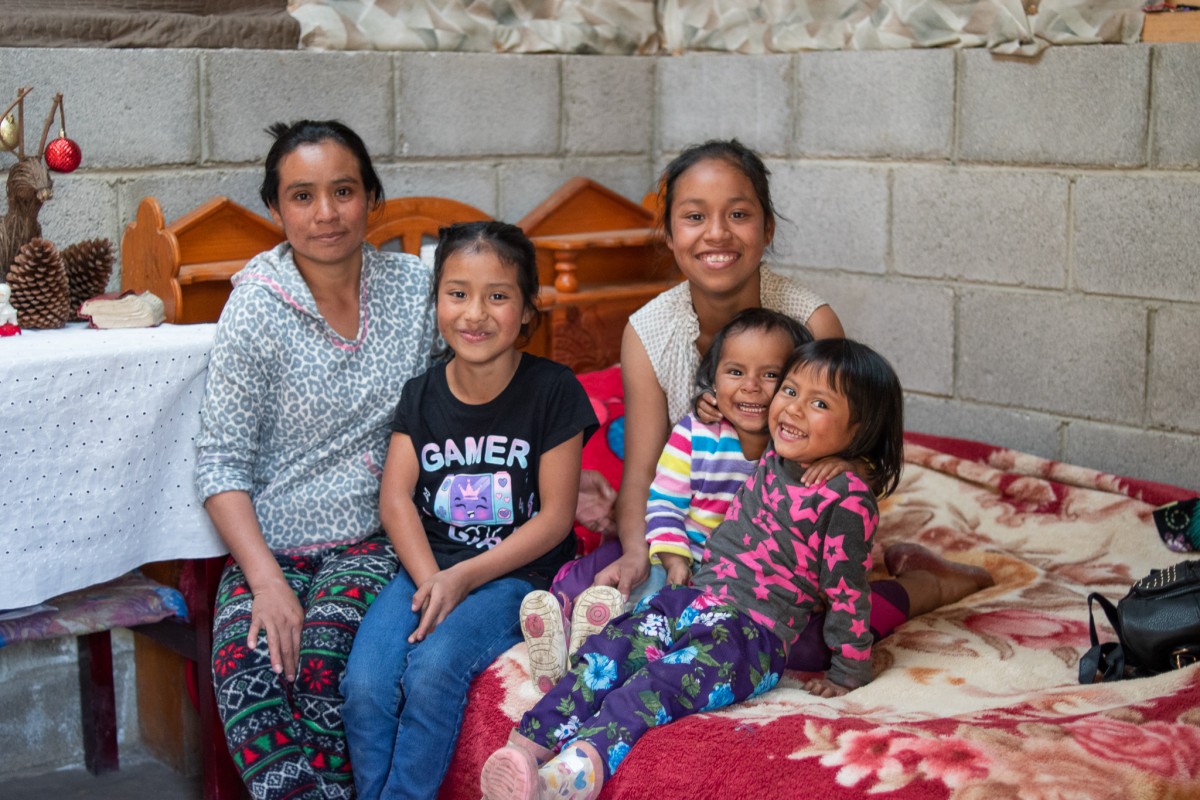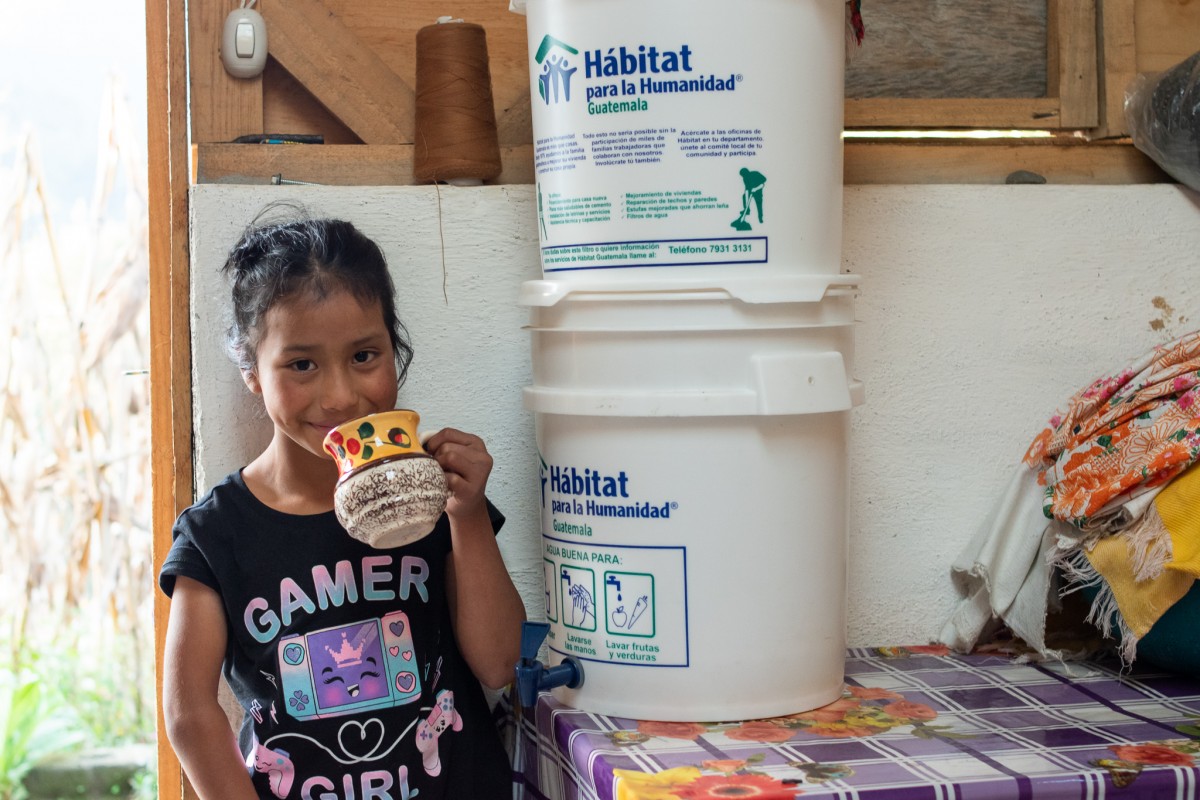 Before partnering with Habitat Guatemala, Vicenta mentions that she and her family used to live in a house built out of dilapidated wood. They lived this way for more than 15 years. "We were living in only one room built out of old pieces of wood that was already rotten. During the night, I couldn't sleep, because I was concerned about my children, making sure that they did not suffer from the cold," says Vicenta.
One day, Vicenta received a visit from Habitat staff. She showed them her house and their living conditions. The staff explained the details of the program. She was asked if she would like to participate if given the opportunity to which she agreed. Later Habitat staff returned and told her she was selected as one of the beneficiaries. "It was a complete surprise for my family and I! When they explained the process and the contributions that were required of her she mentioned, " I do not have any money, but this was going to be our house and the opportunity to improve the life of my children. So, I am going to find a way. I am going to work extra hours and find new sources of income." Vicenta mentions.
When asked how they feel with their new home,  Vicenta answered, "When we received the news of our house being approved, it was such a moment of joy! When we saw all the materials arriving, it finally hit us that it was a reality!" We feel very very happy, I watch my girls playing happily inside the house.  Michael says that he feels comfortable in the house too, we are very very grateful to all of the people who supported us to build our home!" Jennifer adds, "I feel happy, and content with our new house. I feel safe too! The old one was unsafe and cold. Britany adds "I feel very happy. I was scared in our old house."  In the future, the family is planning to add a garden.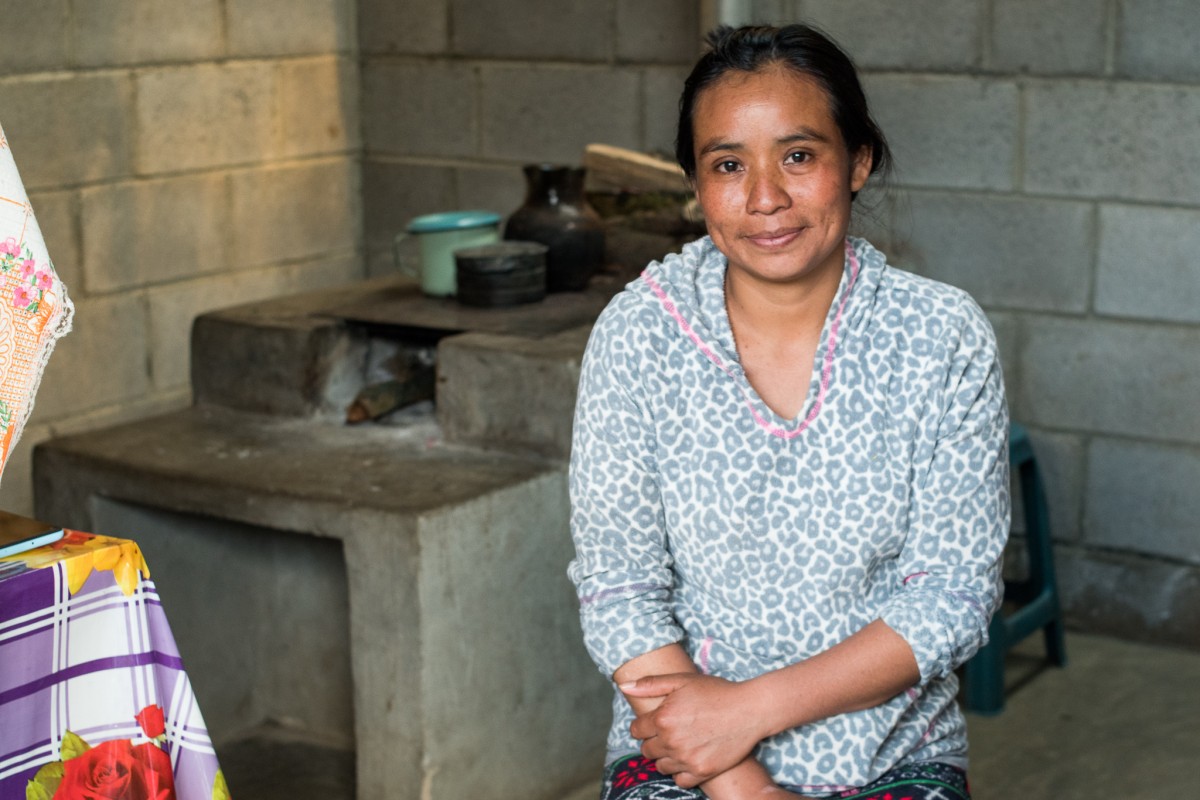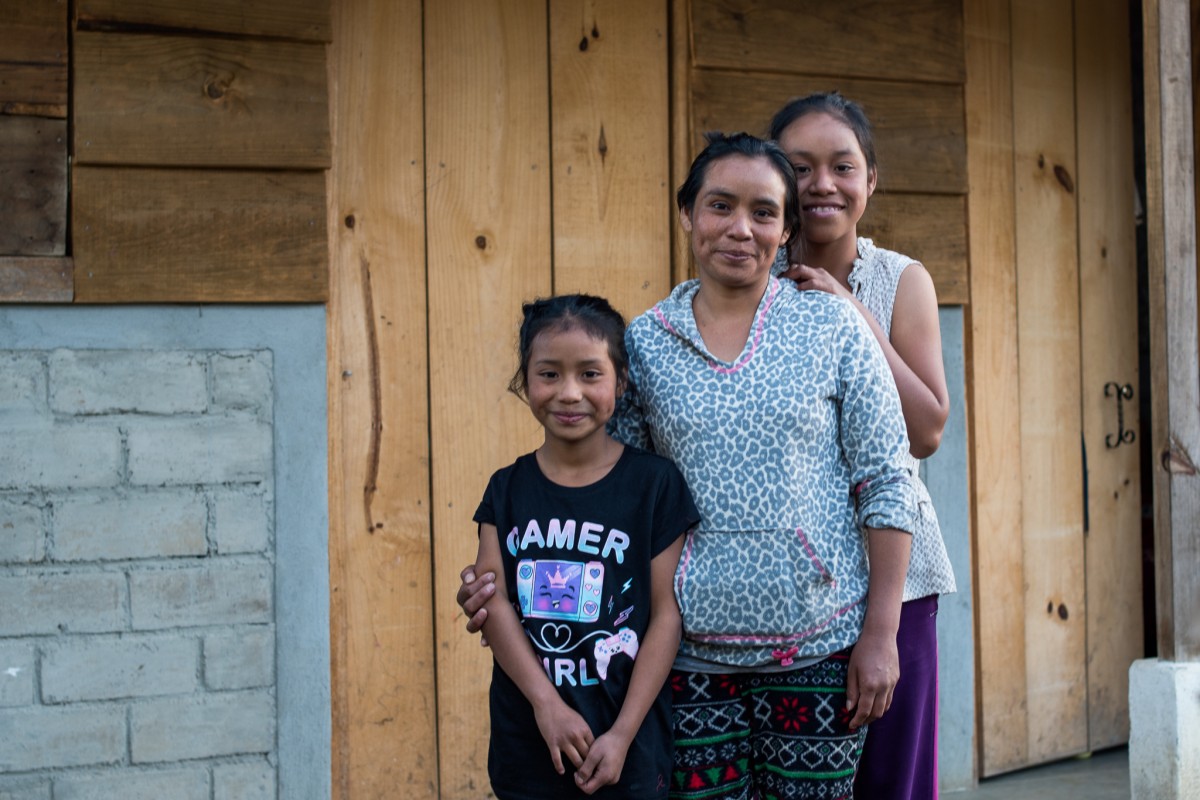 Regarding the COVID-19 pandemic, Vicenta mentions, "These times have been complicated. We haven't had work, but having our house has made us feel safer. We have one less thing to worry about now, because this house is well built. We do not worry about the rain, cold, or sun. During this pandemic we have enjoyed staying inside our house. The girls can play and enjoy. While I cook, they play in their bedroom. We are all together, and safe. "
As part of the Hybrid House Programs, families also receive,  a smokeless stove, a sanitary latrine, a water filter, and a pila (an outdoor washing station). This helps families improve their health by giving them adequate access to proper sanitation, potable water, and a smoke free environment. Vicenta and her family have felt a difference with their  new water filter. Before, they drank water directly from the sink, which caused them to suffer gastrointestinal distress. Now, it is easier and safer to drink potable water from the filter. Regarding the stove, Vicenta used to cook over an open flame on the floor, causing an accumulation of smoke inside the house. Now, Vicenta explains the improvement, "the new one (stove) is much different. It is working great and consumes less wood. We now spend less time gathering firewood. As to their old latrine, they shared it with 10 relatives. Vicenta explains their new sanitary situation, "Now, we have our own bathroom, and we feel happy with it! We are happy with all of our products."
When asked about her favorite part of the house, Vicenta smiles and answers,"Everything! Most of all, I like the floor because it is easy to clean,
Vicenta and the girls share their memories and experiences during the week of construction with the volunteers, "It was a very special week for us. We were happy to meet and receive people from another country! They worked very hard, alongside us, and we had so much fun too." Jennifer adds, "We felt really happy, I spent time with people that I did not know before, but they felt like family. I will always cherish them in my heart."
Vicenta finishes by sharing a message to the volunteers, "We thank you from the bottom of our heart for your support. May God bless you and your family. THANK YOU for coming to build with us, you are now part of our family, we love you and will never forget you. We hope to see you again someday. Please feel welcome to come and visit us."  Jennifer adds, " Thank you for taking the time to come and build our new home. It is very very pretty!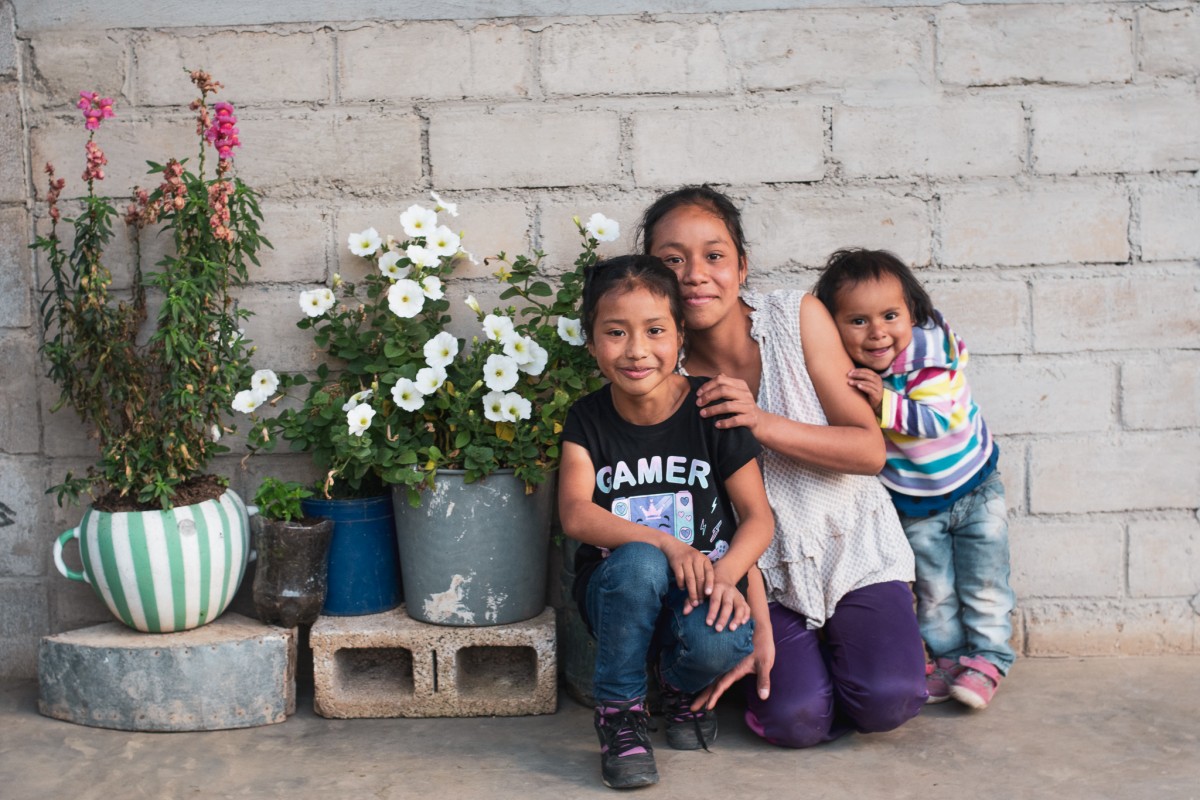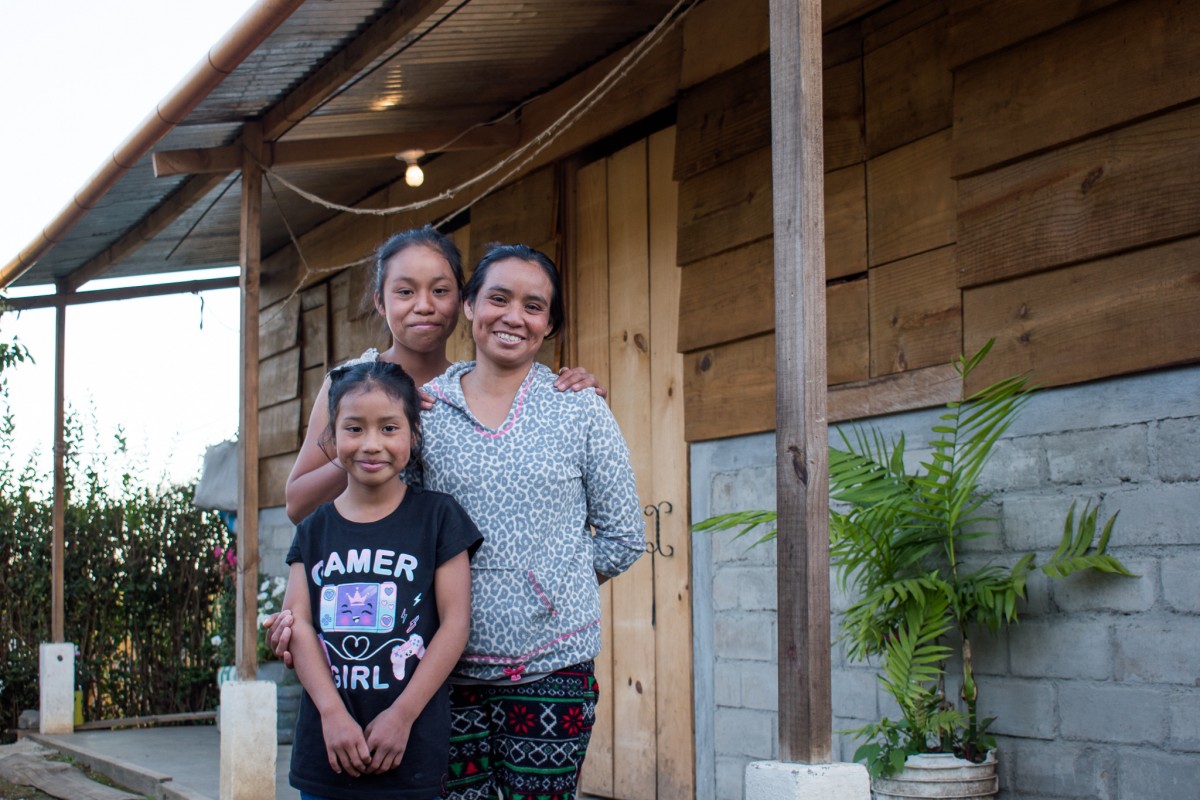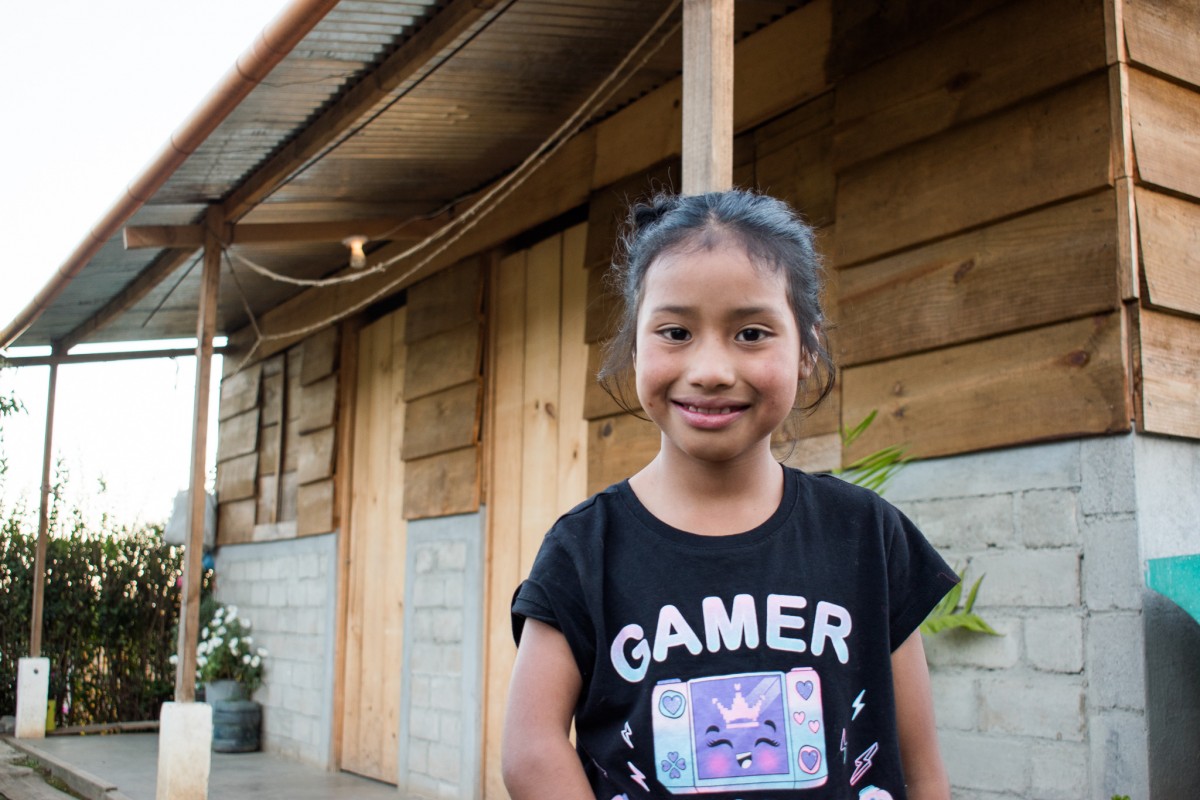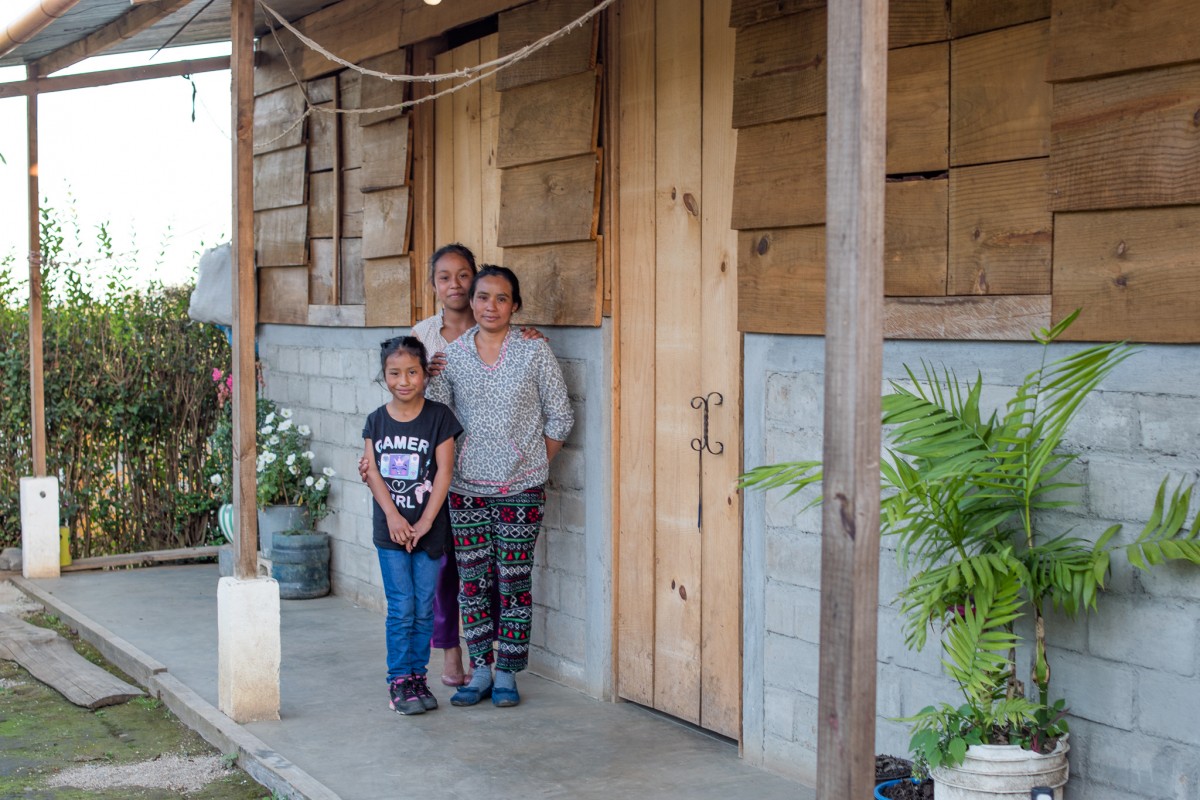 https://www.habitatguate.org/wp-content/uploads/2021/01/DSC_0398.jpg
800
1200
profiles
https://www.habitatguate.org/wp-content/uploads/2019/11/logo-negro.png
profiles
2021-04-28 11:14:03
2021-06-25 15:56:20
Vicenta Saloj - Hybrid House Program