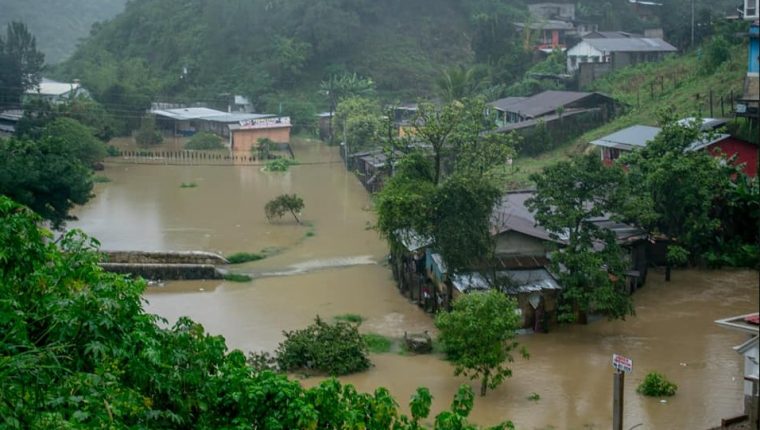 (Photo: Prensa Libre)
UPDATED: 20 November, 2020 
Hurricane Iota (Category 5 storm) hit Central America on Monday, November 16th, 2020, bringing catastrophic winds and a life-threatening storm surge.
Iota's arrival comes as the region is still recovering from Hurricane Eta, which made landfall earlier this month as a Category 4 storm. The storm hit Guatemala on Thursday, November 5th, causing severe damage and fatalities.
President, Alejandro Giammatei, has declared a National Alert and a State of Emergency in nine Departments: Petén, Quiché, Alta Verapaz, Izabal, Chiquimula, Zacapa, Jutiapa, El Progreso and Santa Rosa.
CURRENT NUMBERS:
Number of fatalities: 55
Number of injuries: 22
Missing persons: 101
Number of individuals affected: 1,338,641
Number of evacuees: 203.979
Number of individuals in temporary shelters: 179,899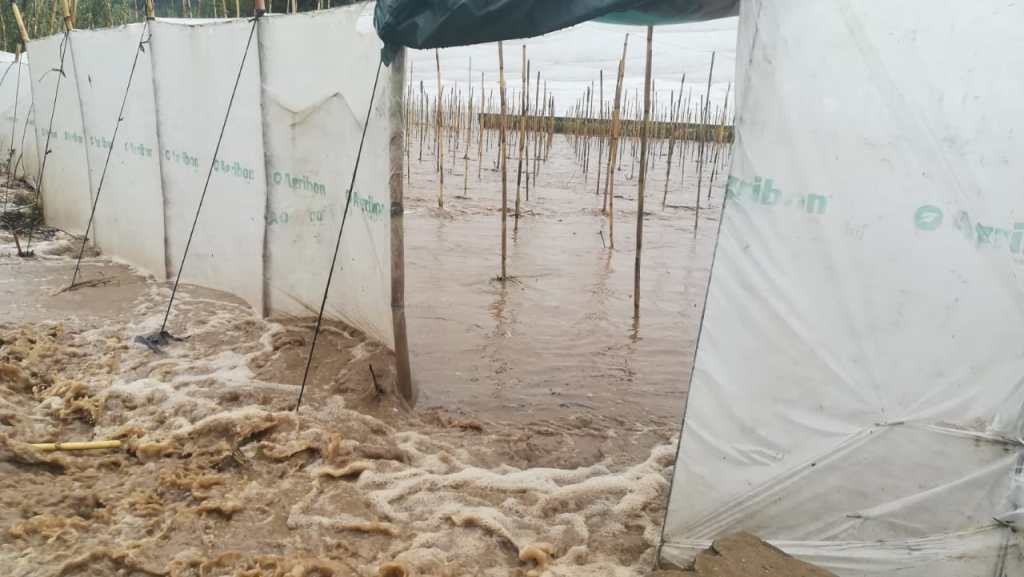 (Photo: Prensa Libre)
Habitat Guatemala is planning to support affected families with the solutions:
 Products:
Food Kit ($35)

This kit will provide families with essential food items necessary for a family of 5 for two week's time and consists of the following items: 5 pounds beans, 5 pounds of rice, 10 pounds of corn flour, 5 pounds of pasta noodles, 6 packages of soup, 5 pounds of sugar, 1 bottle of cooking oil, 1 pound of salt, and 3 pounds of atol (corn drink).

Cash Voucher ($50)

These vouchers will be distributed to the most affected families and will be leveraged against the loss of economic income for the payment of basic services or rent. Families whose homes have been declared uninhabitable by constant rains, as well as those who are living in temporary shelters will be prioritized.
Hygiene Kit ($70)

A set of articles that cover personal and household hygiene needs. The kit will protect families from possible infections, as well as provide safe water through the use of a water filter. Each kit consists of the following items: water filter, a box of latex gloves, 1 liter of hand sanitizer, 10 face masks, 1 gallon of bleach, 1 gallon of hand soap, and 1 kilo of laundry detergent.
Habitat Guatemala will also be following the damage of the storm as it progresses to determine our next steps regarding the reconstruction or repairs of homes.
Thanks to your support we will serve families in need during these difficult times.
https://www.habitatguate.org/wp-content/uploads/2020/11/ETA-Guatemala-696x482u.jpg
479
491
profiles
https://www.habitatguate.org/wp-content/uploads/2019/11/logo-negro.png
profiles
2020-11-05 16:40:07
2020-11-20 17:31:12
Tropical Storms Eta & Iota Response