My name is Delorean Randich. I am Guatemalan, married, and have two children. I'm a public accountant, with a Master's Degree in Business Management and I am currently studying a PhD in Law. I have received different trainings in finance, cooperatives, corporate governance, risk and technology management. My background has been in insurance companies, credits and savings cooperatives, management, audit activities, and I have experience as a professor at a local university.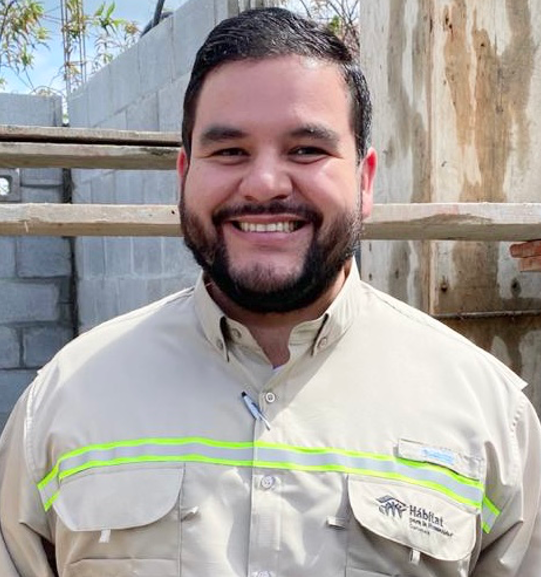 I am convinced of the great potential that Habitat for Humanity Guatemala has to continue working towards the mission of providing more Guatemalan families with an adequate house through the principles of sweat equity, stewardship, training in different subjects and attention to primary needs in life. Habitat Guatemala has a solid team of strategic allies, committed to donate their willpower, time, resources, efforts and initiatives to increase the impact in the quality of life of all communities in Guatemala.
I started at Habitat for Humanity Guatemala back in 2018 as a volunteer in different commissions (Finance and Auditing). Later, I became a part of the Board as the Treasurer. Being part of those commissions allowed me to witness the combination of several factors that have been successful keys in the institution's story. Starting with always prioritizing the needs of the families, followed by social housing grants; also, the staff that is committed to serving the communities.
Since early September, I have had the honor of serving as the National Director of Habitat Guatemala. When holding this position it is important to consider all of the perspectives and points of view surrounding the organization – starting with local committees, affiliates, national offices, and strategic allies, who are day by day, serving families.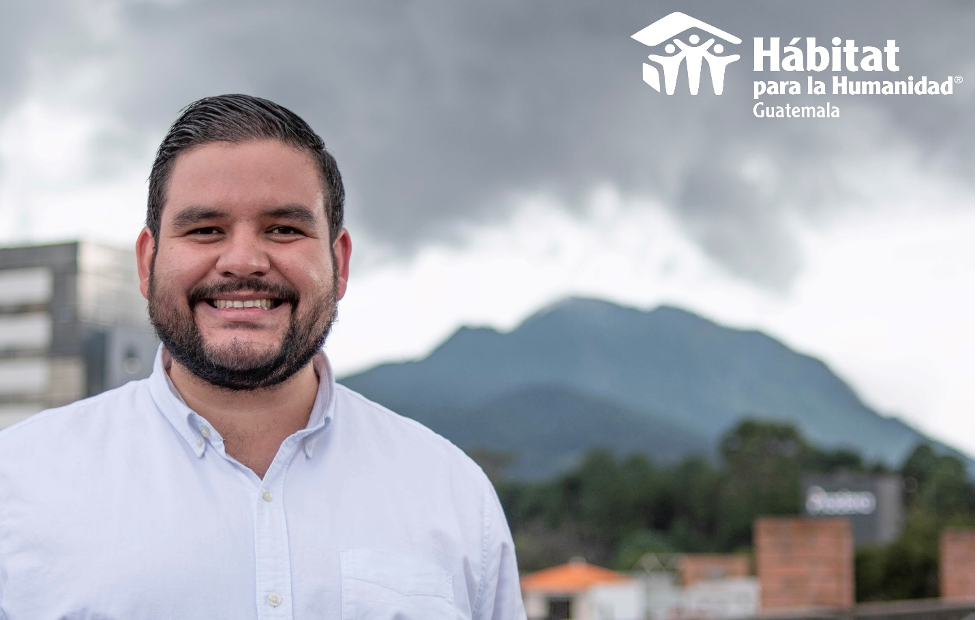 What do you like the most about your position?
At Habitat Guatemala we are facing several challenging horizons. The main difficulty consists of extending a variety of housing solutions in accordance with new development opportunities of families. Such challenges will be addressed with a holistic approach, involving all the factors surrounding Habitat, in order to establish a sustainable management throughout time. Ultimately, this will ensure the increasing impact in housing, improvement of living conditions, and in technical governance of the housing solutions offered by Habitat: to make them affordable and accessible to those who have the primary need of an adequate house.
A message to the donors and volunteers
2020 has been a complicated year, challenging above all. A time in which families worldwide have lived never imagined circumstances. However, it has also been a time of reflection, and to think of new ways of living and overcoming. In 2020, many families who already had the need of adequate housing were even more affected because of the economic crisis, employment loss, and impact of several natural disasters. The hope, the ideal to count on a safe house, and an adequate quality of life is still alive in each family. In its mission and vision, Habitat for Humanity Guatemala seeks to promote decent housing for Guatemalan families through a unique model based on the love of God through the actions of donors and volunteers, and by providing housing with a social focus, with an added value based on better construction practices, mutual aid and education.
On behalf of Habitat Guatemala, I want to extend our deep appreciation to all of the support that you have dedicated to the families and communities of Guatemala, which is reflected in the smiles, joy, health and prosperity of each home. We invite you to continue supporting our efforts, through donations and volunteering, together, knowing that there is a lot more to be done in the housing development subject in the country. May God bless you!
https://www.habitatguate.org/wp-content/uploads/2020/11/Picturde1.png
760
739
profiles
https://www.habitatguate.org/wp-content/uploads/2019/11/logo-negro.png
profiles
2020-11-20 16:18:57
2020-11-20 16:22:00
#MyHabitatExperience - Delorean Randich