Trina is a Global Village team leader from Bermuda. She and her husband Nigel, both originally from the U.K., have a family of 5 children. Trina became involved with Habitat by encouraging her older sons to join GV builds and as soon as her youngest child was old enough to be left she finally fulfilled her long time wish of joining a GV team herself (thanks to Nigel agreeing to "hold the fort" back at home for 3 weeks!). Inspired by that first trip to Botswana, she returned home and applied to train in the U.S. as a team leader.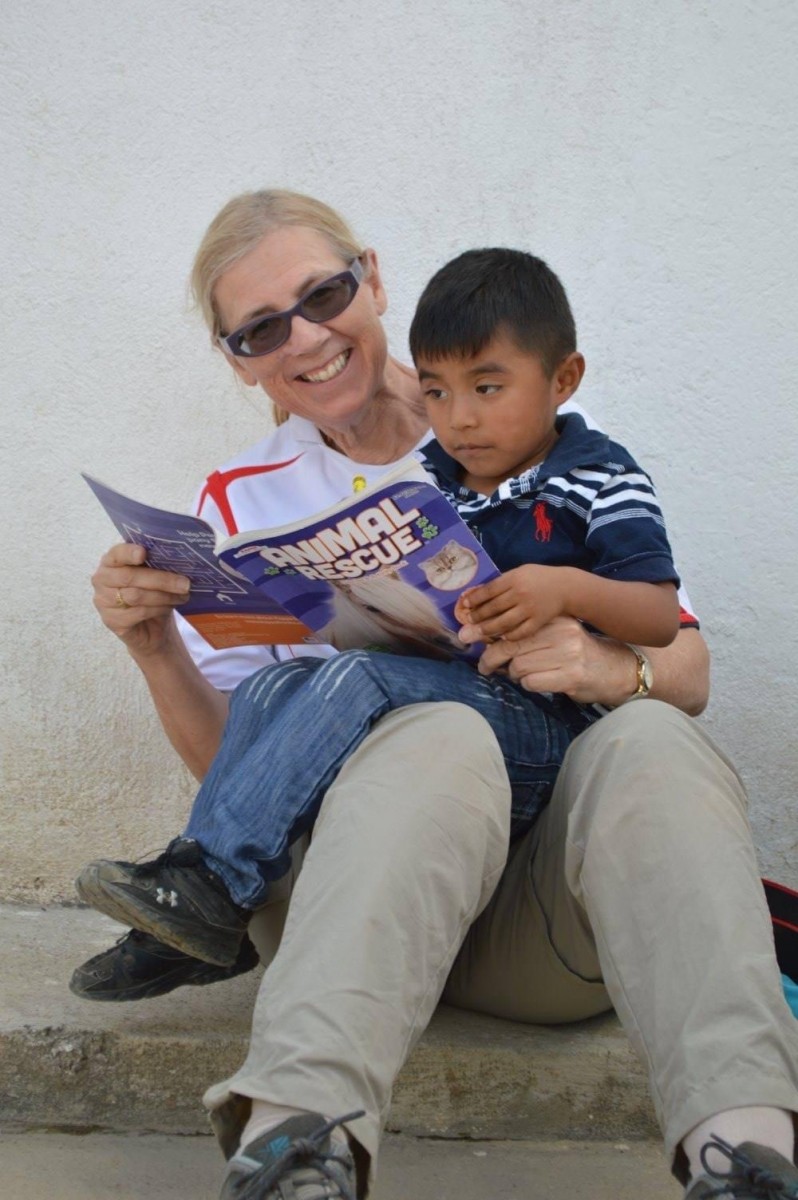 Why did you choose to support Habitat Guatemala through its Global Village Program?
Habitat Guatemala had been highly recommended by team members and other leaders.  After my first trip to Guatemala in 2015 I returned again and again drawn by the depth of the experience. In that first trip I learned so much about the culture, history, economics and politics of the country, but most of all I learned to love and appreciate the warmth of the hardworking, joyful, people of this beautiful country. Seeing so much poverty and knowing how the indigenous people suffered years of hardship and persecution through the Civil War, it's difficult to find a more deserving country to support.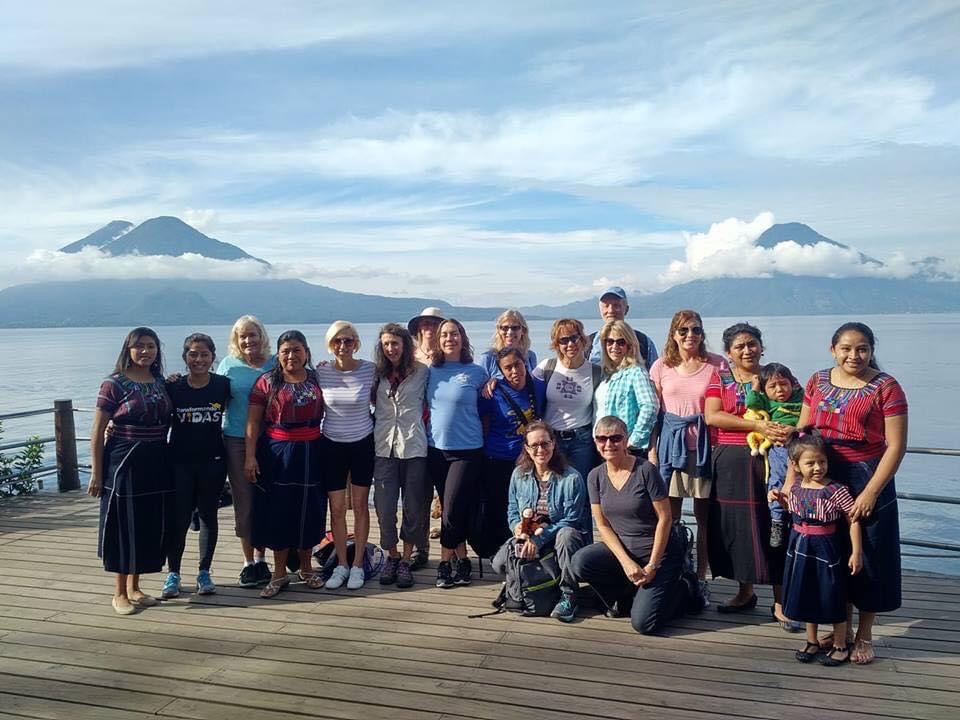 How long have you been a Habitat volunteer?
Since 2008 (or 2004 if you count fundraising in Bermuda for the GV trips my sons participated in through the local church).
Top 3 of greatest moments while building in Guatemala:
1) For me it is all about the families, especially the children. It's hard to pick a favorite of course but a young boy named Gonzalo stands out because after bonding with him for just one day on a stove build I was lucky enough to return to the same area and visit him a year later. The fact that Gonzalo remembered me and gave me a warm hug was a very special moment.
2) Participating in a Mayan ceremony was privilege I will never forget. As the fire was constructed our field coordinator did a wonderful job of respectfully explaining the symbolism of each element and then left us to immerse ourselves in the experience as the fire was lit and the spiritual leader (Ajq'ij) prayed in his local dialect.
3) Attending the kite festival at Sumpango for the Day of the Dead celebration. This is a colorful spectacle not to be missed with the artistry of the beautiful kites and the symbolism of the cultural event. A tour of the crowded cemetery reveals the strength of family bonds and surprising joy of the occasion as families bring picnics and children fly kites from atop the family crypt.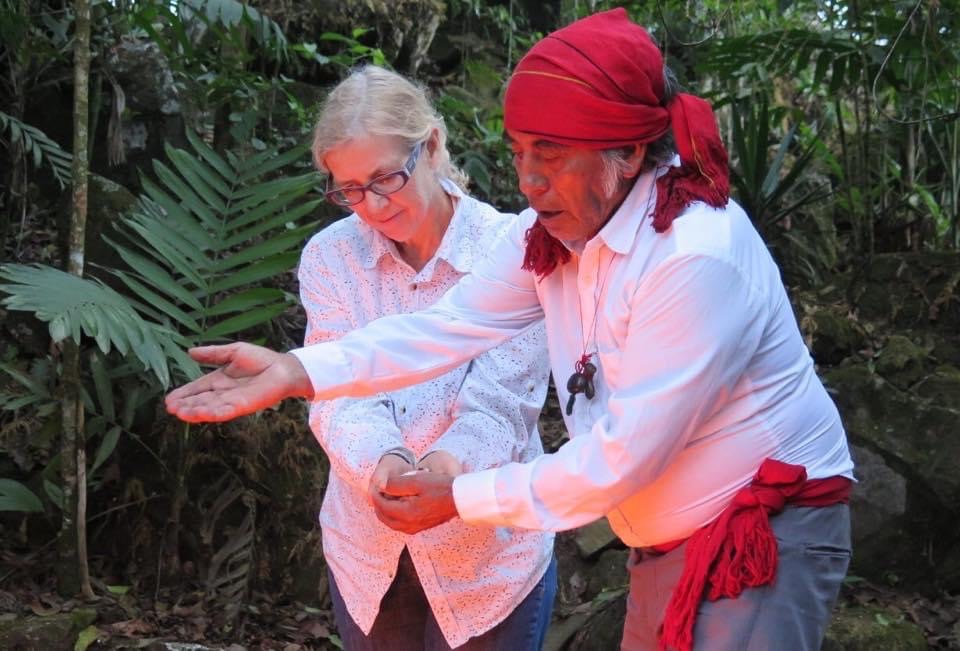 What do you like the most about the GV program?
Around the world, Habitat is very good at adapting its program to fit the location/need and it is the Healthy Home Kits project (unique to Guatemala) that keeps bringing me back. On GV house builds I had often thought about the layer of poverty below those we were helping i.e. those whose income was not steady or who didn't earn enough to afford a Habitat house. I wondered what could be done for them. In Guatemala I found the answer in the Healthy Home Kits project. For a very small contribution, a family can benefit from clean water, smoke-free cooking and a hygienic latrine all of which make a huge difference to their health and well-being.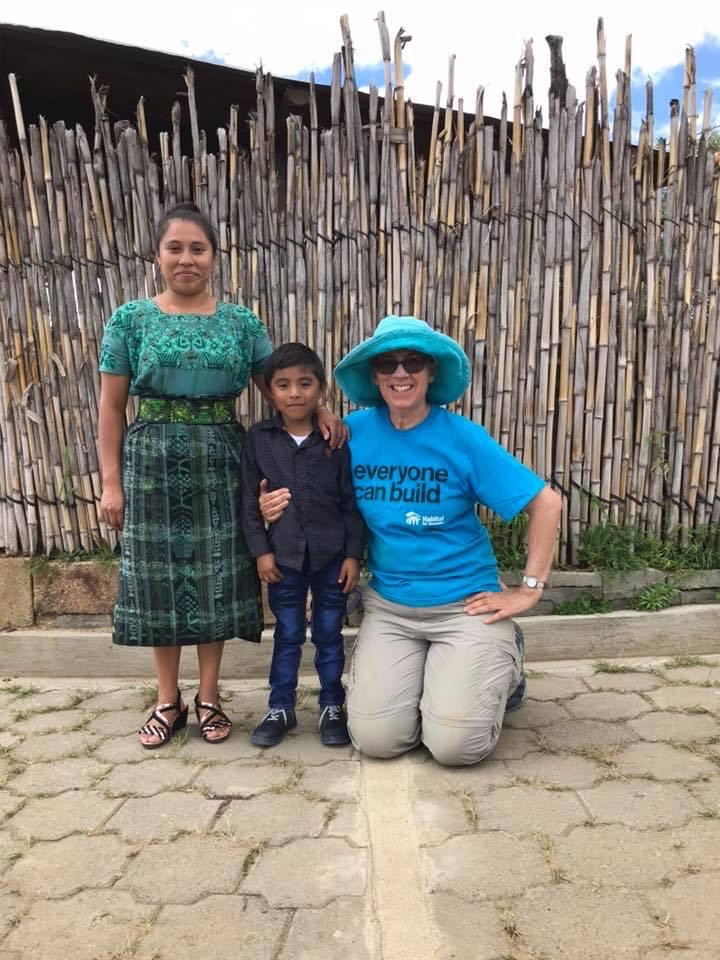 https://www.habitatguate.org/wp-content/uploads/2020/09/IMG_2408.jpg
960
720
profiles
https://www.habitatguate.org/wp-content/uploads/2019/11/logo-negro.png
profiles
2020-09-30 10:48:35
2020-09-30 11:15:34
#Meetourvolunteers - Trina Godfrey