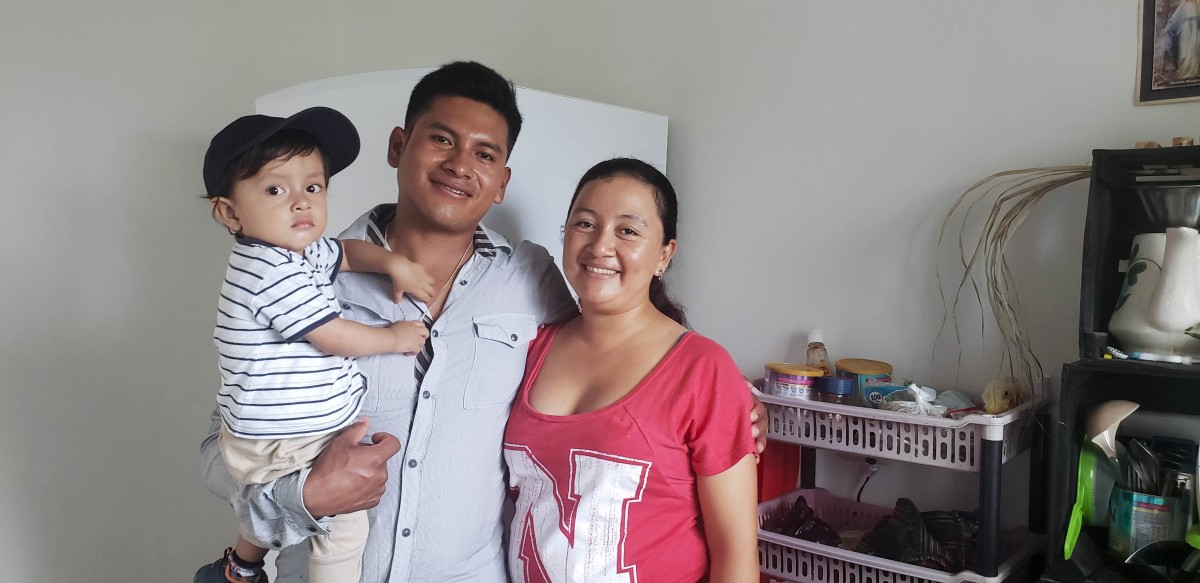 Edy and Jennifer live with their son Carlos (1) in the town of Rabinal, Baja Verapaz. The couple have lived in their Habitat home for 3 months now Jennifer is licensed in Translation and currently works as a physical education teacher while she is completing her studies simultaneously in Physical Education. Edy studies Agronomic Engineering and will finish his studies next year.
The couple wanted their own space because they were expecting their first child, and wanted to create a family nuclear unit for themselves, apart from their parent's homes. ¨Our parents have helped us a lot and we wanted to give the baby stability and a life where we were independent," says Jennifer.  The couple alternated between the home of Edy's parents, which had enough space for them, but was far from both their jobs and the university where they study, and the home of Jennifer´s mother, which had limited space, but allowed them a closer proximity to their work and studies.  
Despite, the constant flux of their living situation ¨having the baby on the way became a motivation. says Edy. ´´We spoke with Habitat and were able to do the paperwork in 15 days, the house was built in exactly 40 day afterwards,¨ say Jennifer.
"To have our own home has been a beautiful experience," says Edy, "It feels beautiful, to see that after my wife and I have lived together in the homes of our parents for the past two years that we now have a stable home."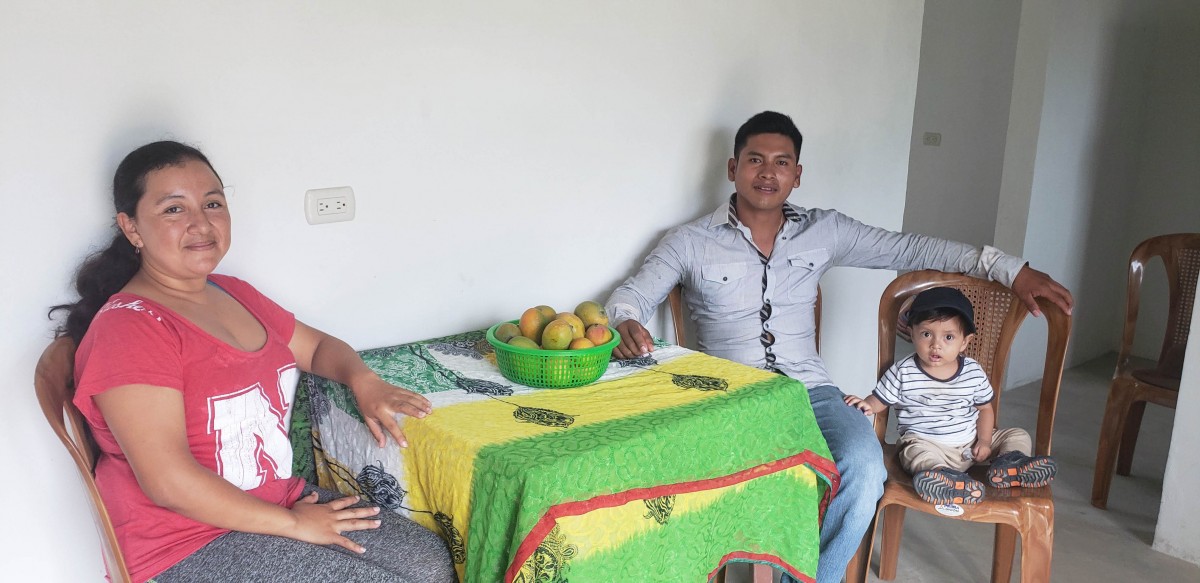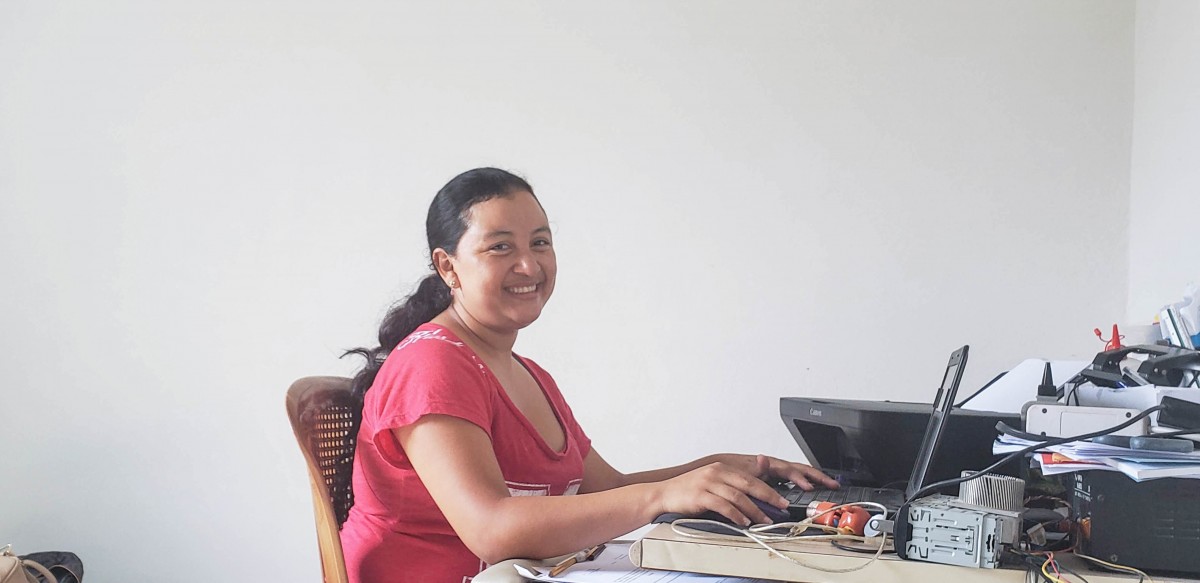 When asked about their favorite part of the home, "the kitchen" says Jennifer, "I grew up cooking for my siblings and to this day I love cooking, it's one of my favorite things to do, so to have the space to do what I love is marvelous," she continues, "the space we have in the house is also beautiful, we have all our basic needs met here."
About their future plans for the house: "we have a lot of plans," says Edy, "first, one of the plans that we have is to finish the yardwork at the entrance."  The couple is currently putting a wall that will circle the house. "This week, the builders are here putting in the columns and will put up the block wall."After that, we definitely want plant a garden and some more trees, put a pila outside to wash our clothes and bring the dog home. "I have my dog, but he is at my mother's home until we can finish putting the fence up,¨ Jennifer shares.
The couple remember very well the group of volunteers who came to build their house with them. "It was a beautiful experience, they were kind, friendly, and they enjoyed interacting with us and with my in-laws. On the last day, they got a piñata, to celebrate and children from all over the neighborhood came—the children were so happy to eat the sweets and meet the group who came from abroad" says Jennifer, "we stay in touch with a few of the volunteers and they will ask from time to time about the progress of the house, it's nice, we share pictures and are able to catch up; we always check in."
To the group Edy and Jennifer send this message: "We are incredibly grateful, for how you all helped us from the beginning of this project, we send you many blessings and wish you much success in your projects and everything that you do."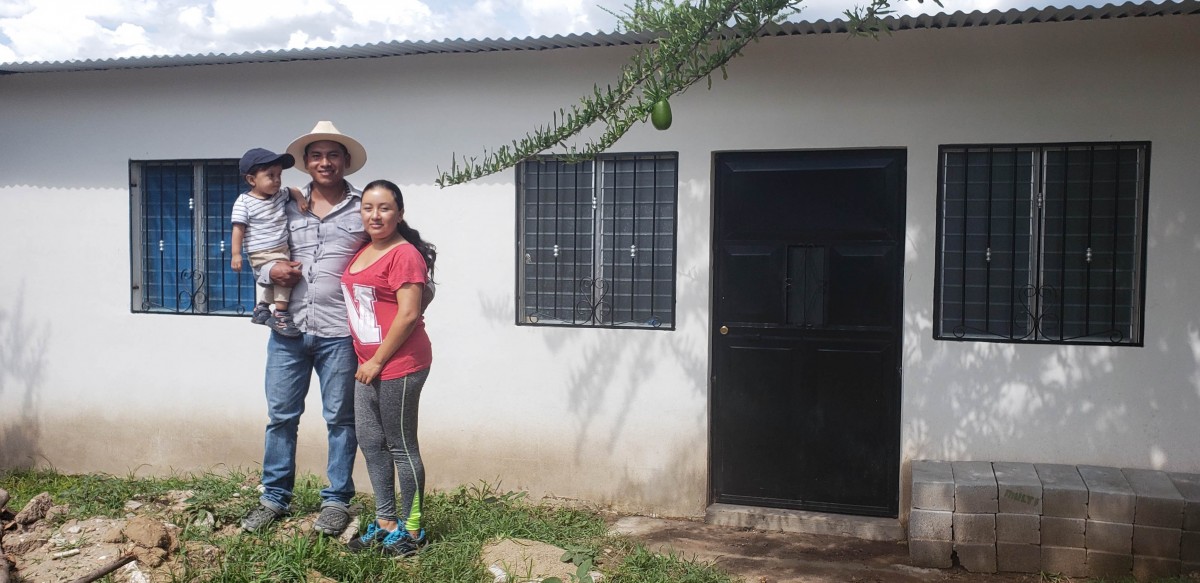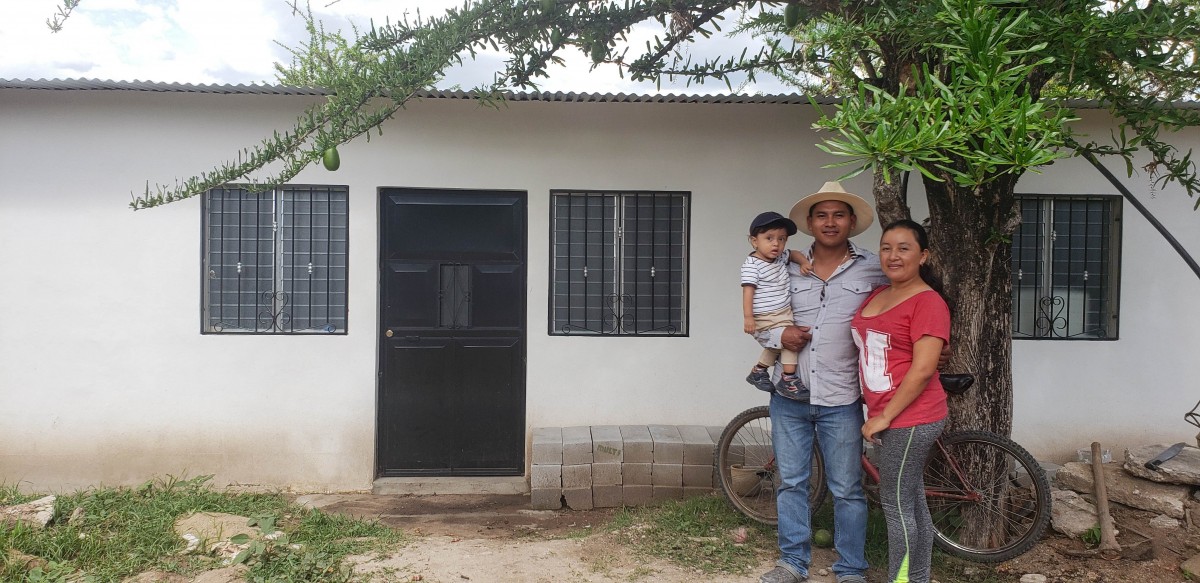 https://www.habitatguate.org/wp-content/uploads/2019/07/20190611_142711.jpg
583
1200
admin
https://www.habitatguate.org/wp-content/uploads/2019/11/logo-negro.png
admin
2019-07-08 17:11:29
2020-06-02 13:41:02
The Sical Family