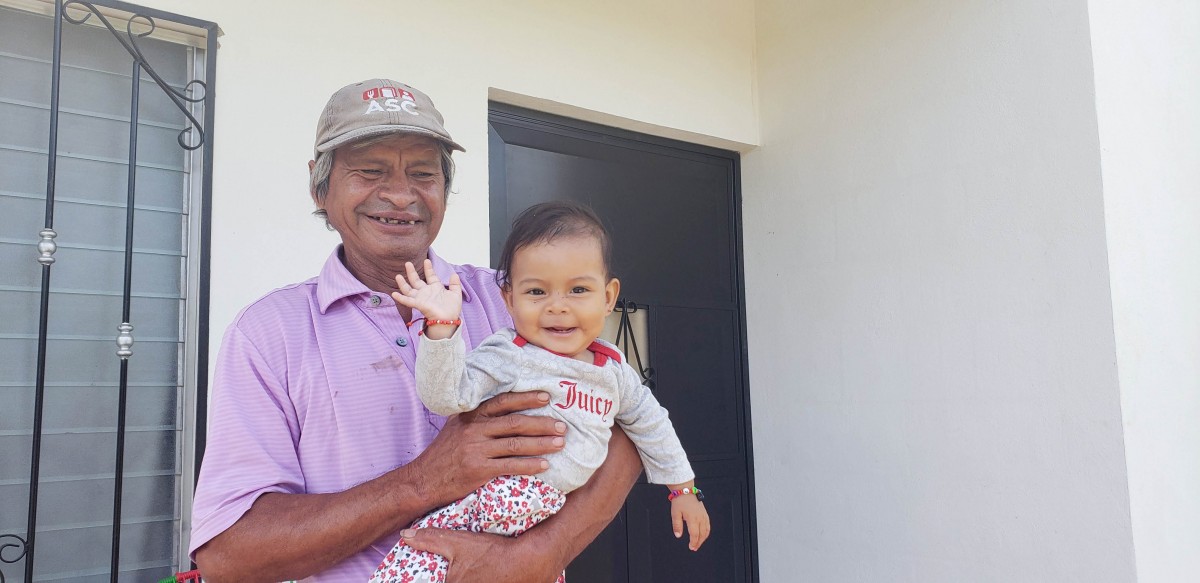 Lesly Amparo, her parents, Hugo and Carmen and her 7-month-old daughter, Allison live in Rabinal, Baja Verapaz. Lesly is a police officer, Hugo works on billboards and has experience as a welder while, Carmen is a homemaker.
The family have lived in their Habitat home for a month and a half now and Lesly feels honored to have her family together under  her new home. Lesly, who is a police officer, was at work when we stopped by. We spoke with her parents, Hugo and Carmen about the family's transition into their new home. The family's joy is obvious as we met with them!
"First thank you to Habitat for the help that they gave, because for so long we were renting and already having this home is different, and it's better," says Hugo.  They have five adult children and wanted a space where everyone could come together. "We have plans to make the house larger, to add two more rooms to have enough space for the whole family," adds Hugo.
Prior to their Habitat home, "we had been renting for 5 years and even before, we had been renting as well" says Hugo, "we feel happy to have something to call our own."
When asked about their favorite part of the house, Hugo responds: "My favorite part of the house is how beautiful the house is and how much space there is in each room." The family is content and remembers well the experience of building the house. To the group of volunteers who came, the family says, "there was so much happiness with the volunteers here, many of them played with Allison." "She's so easy going and loved to play with everybody" says Carmen. "Thank you for coming to help build this home for our family, we are happy to have a place to call our own, thank you" says Hugo.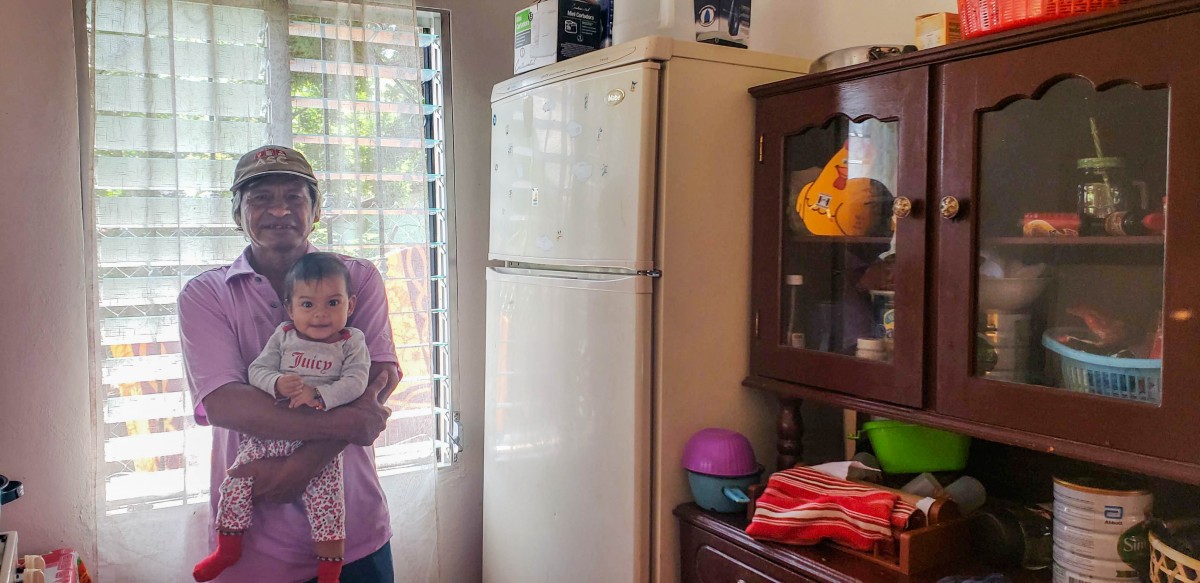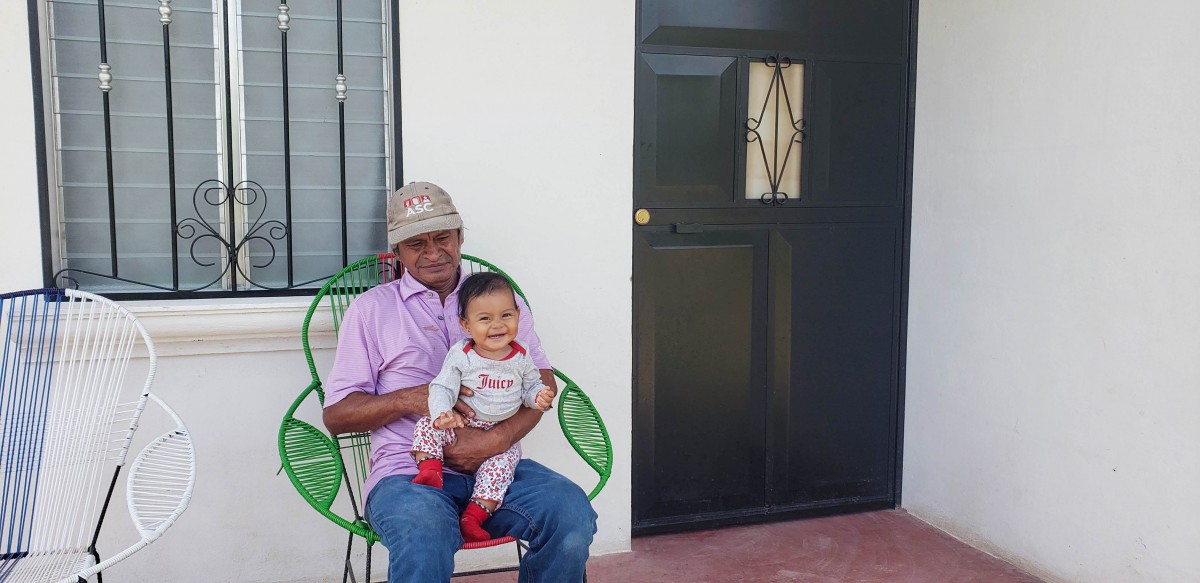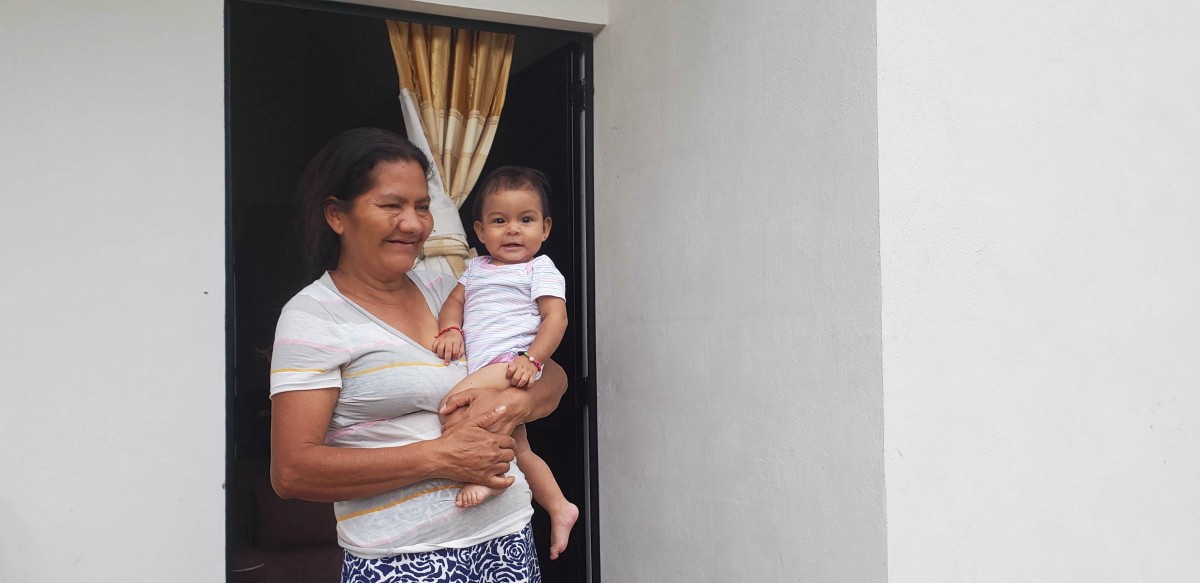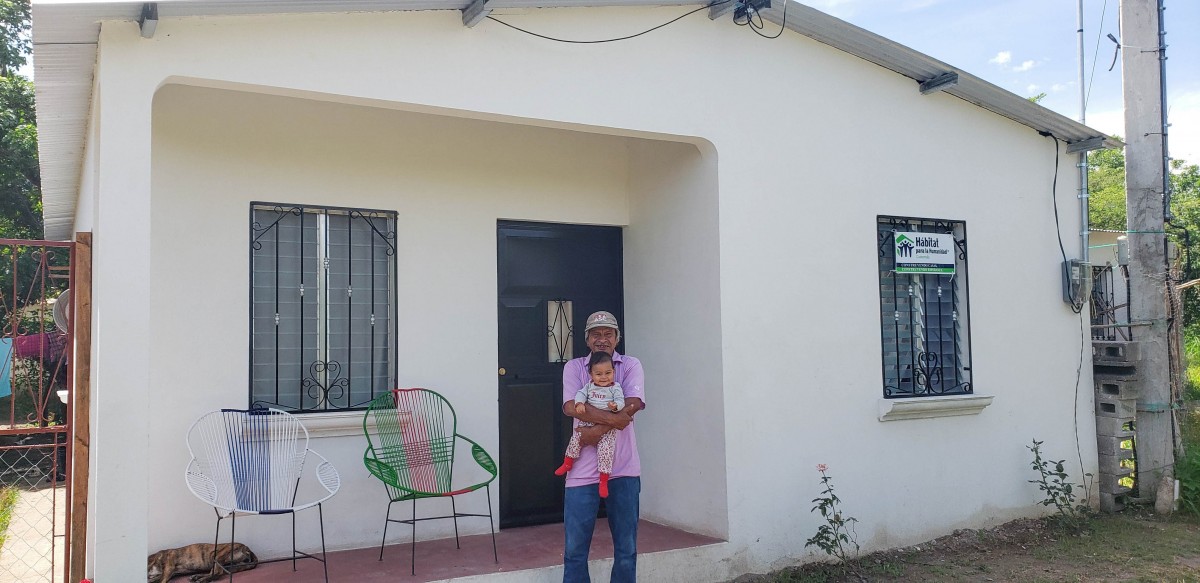 https://www.habitatguate.org/wp-content/uploads/2019/07/20190612_102855.jpg
583
1200
admin
https://www.habitatguate.org/wp-content/uploads/2019/11/logo-negro.png
admin
2019-07-08 16:57:04
2020-06-02 13:43:00
The Dubón Morales Family