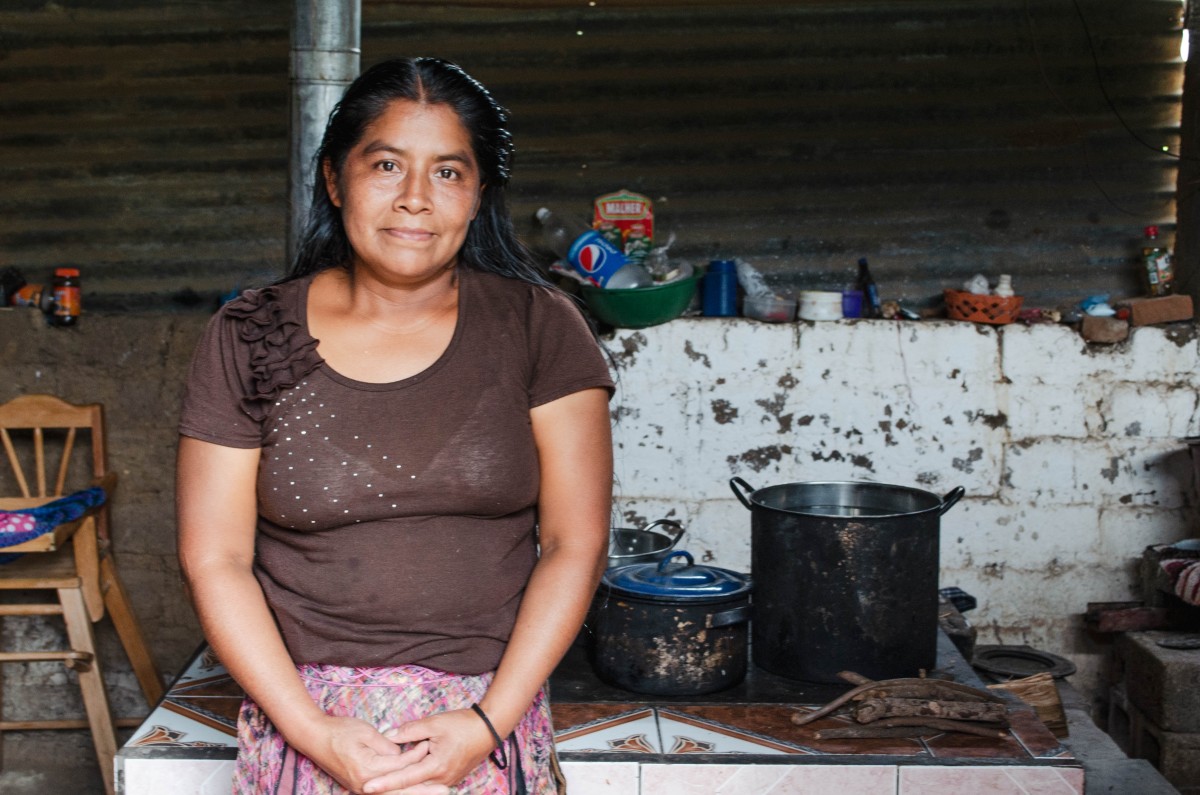 Maria Fidelina Tubac, her husband Carlos Enrique and her son, Kendel Enrique live on the same plot of land as Maria's two oldest children and their spouses. Also living with them is her father-in-law, who Maria helps to caretake.
She wanted a new smokeless stove because the old stove used a lot of wood and she was affected by the stove fumes they inhaled. "I have my father-in-law here and the new stove has helped a lot with his lungs. Now, it's affecting him less," says Maria. "The result is that more than anything it's helped us. The smoke doesn't stay inside." With my new stove "it's different because here I only use 2 (pieces of) wood and I don't breathe in the fumes because the smoke goes directly outside. So, it has helped us a lot."
Maria shared with us that her favorite meal to prepare on her new stove are her tortillas. "Because it's what we cook here." The flat iron grill and wide surface makes its easier to cook multiple at once.
To the group who came to build her stove, Maria sends her thanks, "more than anything I want to say is thank you for helping us because if we had to do this ourselves, it would be a great expense and we wouldn't have been able to do something like this—thank you to all of you.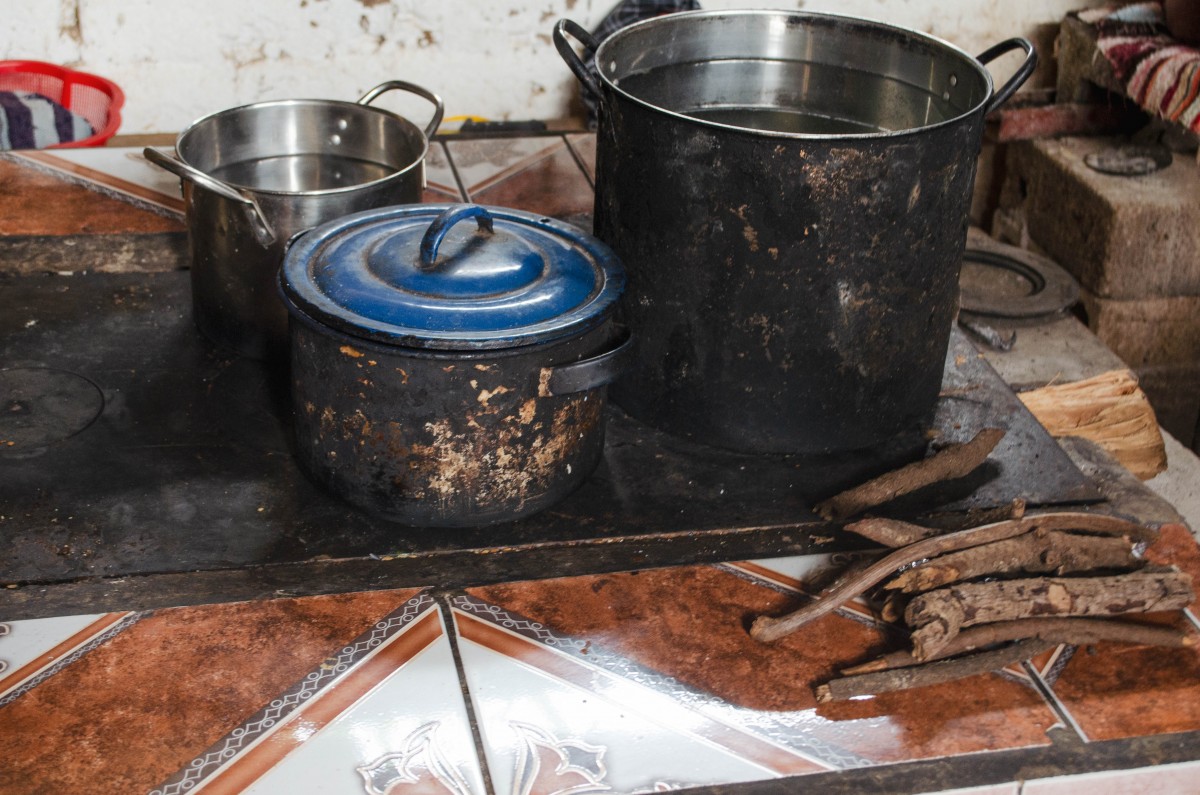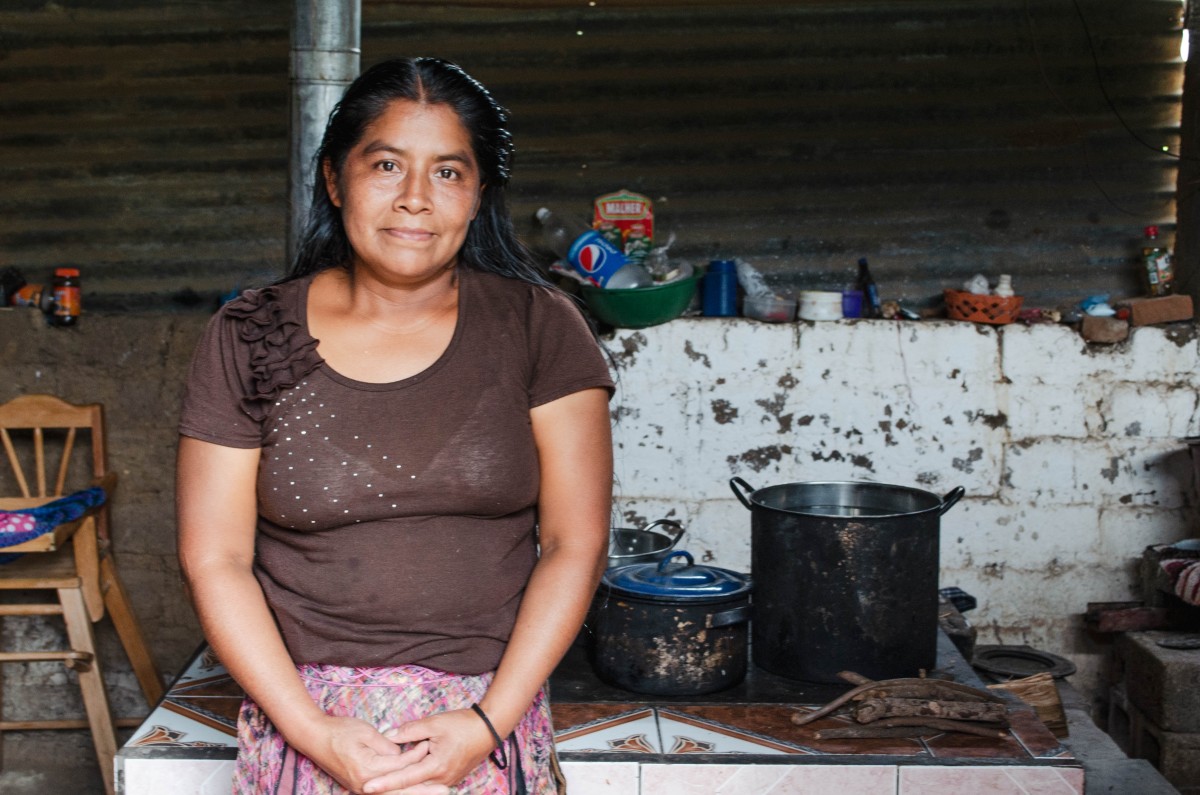 https://www.habitatguate.org/wp-content/uploads/2019/06/DSC5501.jpg
795
1200
admin
https://www.habitatguate.org/wp-content/uploads/2019/11/logo-negro.png
admin
2019-06-18 10:33:20
2020-06-03 14:41:01
Smokeless Stove: María Fidelina Tubac