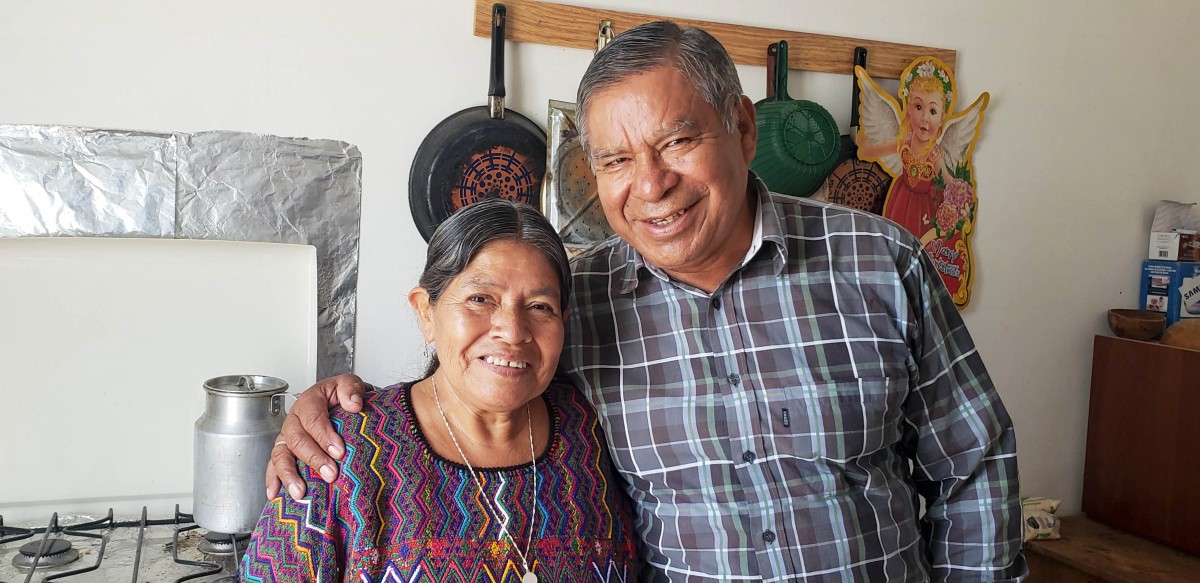 Nazario and Cedelina are proud parents to five adult children. The couple recently retired and to make ends meet, Nazario helps at a local laboratory in San Miguel. The couple is active in their church and Cedelina, who has been a homemaker for many years, spends her time on committees and visiting her children and grandchildren. With their children all grown up and not living with them, "there's nothing to clean" Cedelina says and laughs as she realizes that she too, is retired.
Their children visit occasionally, and their two youngest grandchildren spend the summers with them. When asked about their favorite part of the house, Cedelina says it's having enough space for family gatherings. She also shares how much her guests comment on the house, how beautiful it is and especially the natural light that flows throughout. One of their daughters has even wanted to learn more about building a house through Habitat after seeing her parent's house for the first time.
For Nazario, his favorite part is the house's structure and design—"this house is well built" she says. Nazario shared that in their old house, they worried whether the roof would collapse each time there was an earthquake, as it was not well built. There were also tarantulas that would enter the house, which the couple were uncomfortable with as the spiders are venomous. "Because our house is now so well built, we have a strong roof and we haven't seen any spiders inside." The couple enjoys having their Habitat house for their peace of mind.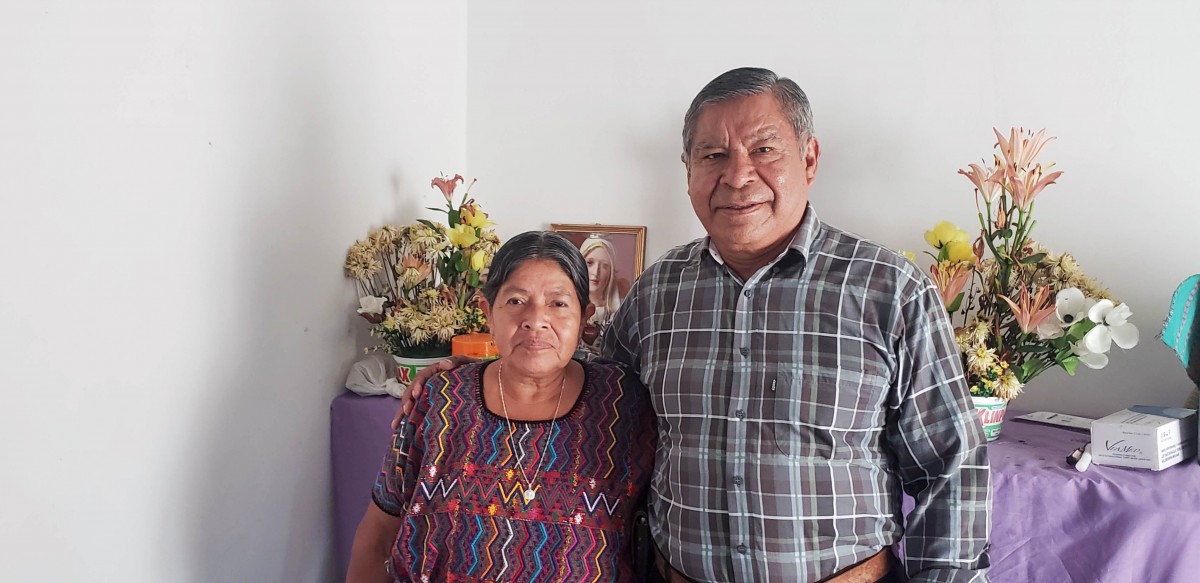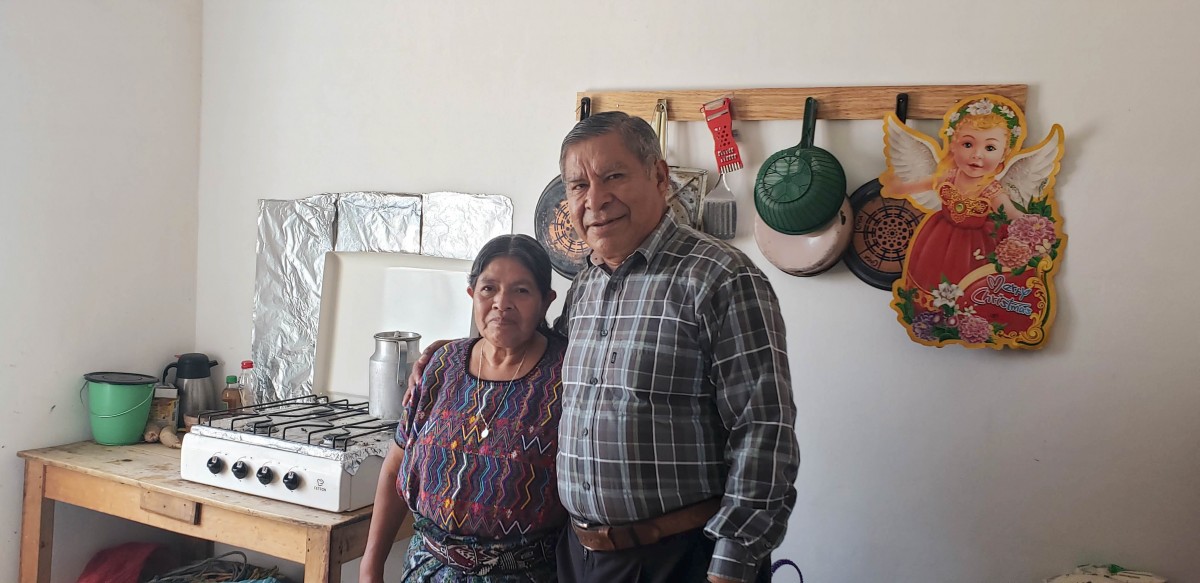 As for plans, they'd like to put a fence around the house and to take advantage of the opportunity to expand the house once they've paid off half of their debt.
"For me it's beautiful how Habitat conducts its business, because they give people who wouldn't have the money to build a house the opportunity to build and they include volunteers.  Even for the volunteers who didn't speak Spanish, there was a translator that we could all communicate and interact," says Nazario.
To the volunteers, Nazario and Cedelina send sincere thanks, "Thank you for coming to San Miguel. I give thanks to God and to you for coming—I hope that God will bless each of you and take care of you and bless you with good health. We have you in your hearts and I always think about you. I hope that if you come another time to our home that you will come and say hello!" Cedelina says. "They were very kind. When they were finishing the house, they asked for my number so we could stay in touch on WhatApp but I don't have a telephone" Cedelina continues and smiles, "it was very kind of them and made me happy that they wanted to stay connected." "Having them here made us very happy—it was a beautiful experience. Thank you for coming," adds Nazario.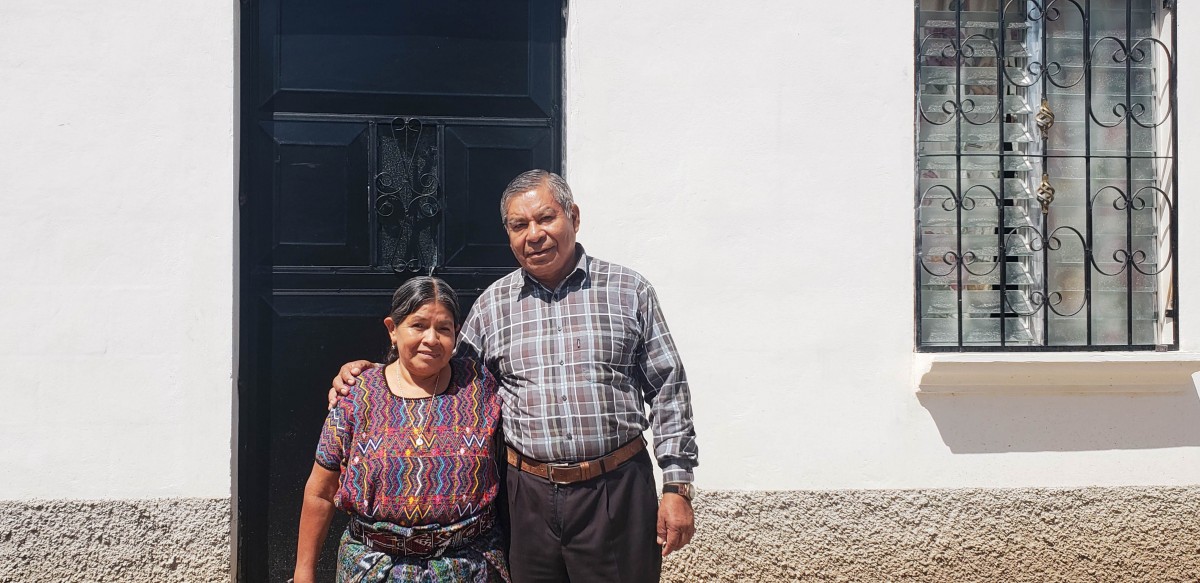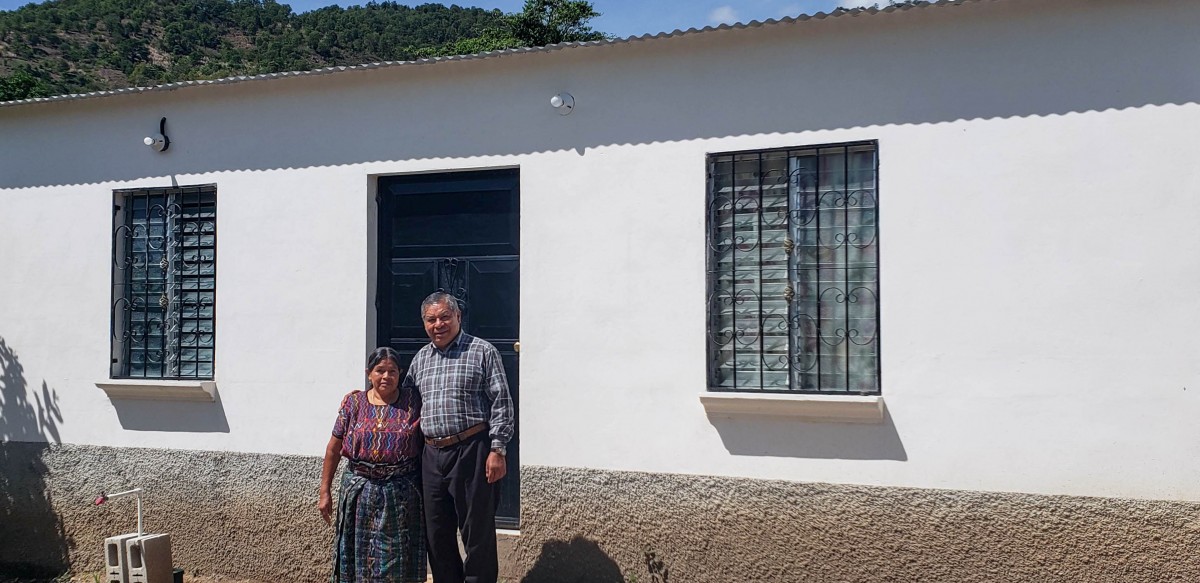 https://www.habitatguate.org/wp-content/uploads/2019/07/20190611_095712.jpg
583
1200
admin
https://www.habitatguate.org/wp-content/uploads/2019/11/logo-negro.png
admin
2019-06-25 11:17:00
2020-06-02 16:48:59
Nazario Reyes Family