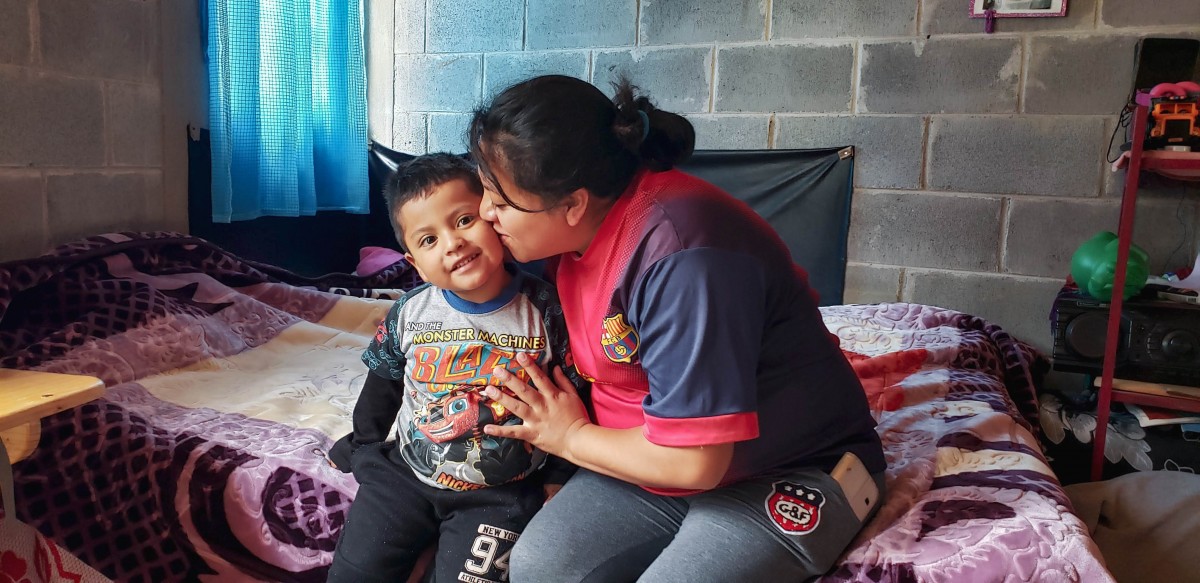 Just recently, elections were held nationwide in Guatemala—throughout each city, town and village are signs in support of candidates and political parties, Lisbetha and Marco's house is no exception, they proudly display the emblem of a their preferred party on their new house.  Lisbetha and her husband Marco live in the village of San Mateo, Quetzaltenango.
Before living in their current Habitat house, they lived in one-bedroom in the house of their in-laws that served as both bedroom and kitchen. They wanted a house of their own to be independent as a couple. Lisbetha says she feels at ease and happy having their new home. They have plans to fence the house and want to make it bigger with time – the house currently has one large bedroom and a second room adjacent that serves as the kitchen. As it turns out, the extra space will be needed as Lisbetha and Marco are expecting their first child later this year in October. In the meantime, Lisbetha fills her days taking care of her nephew Rodrigo, while Marco is at work.
Of the volunteers, Lisbetha remembers how kind the group was and always smiling. "We got along like family," Lisbetha says. "Thank you for the help, wherever you are, I wish the best for you and hope that when you come, hopefully there will be a second level to our home." she says with a smile.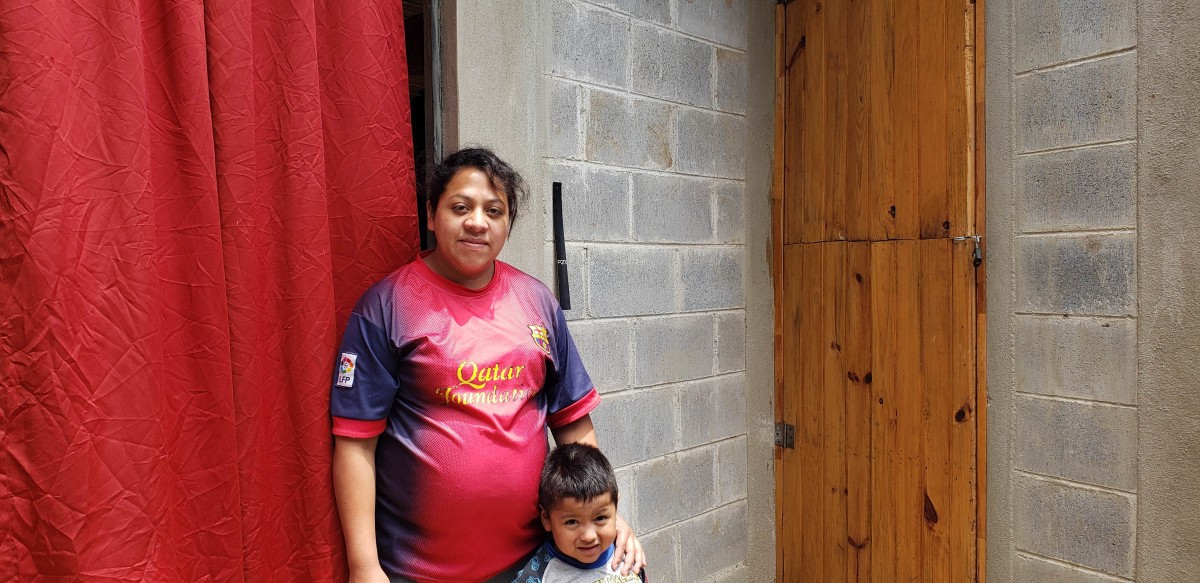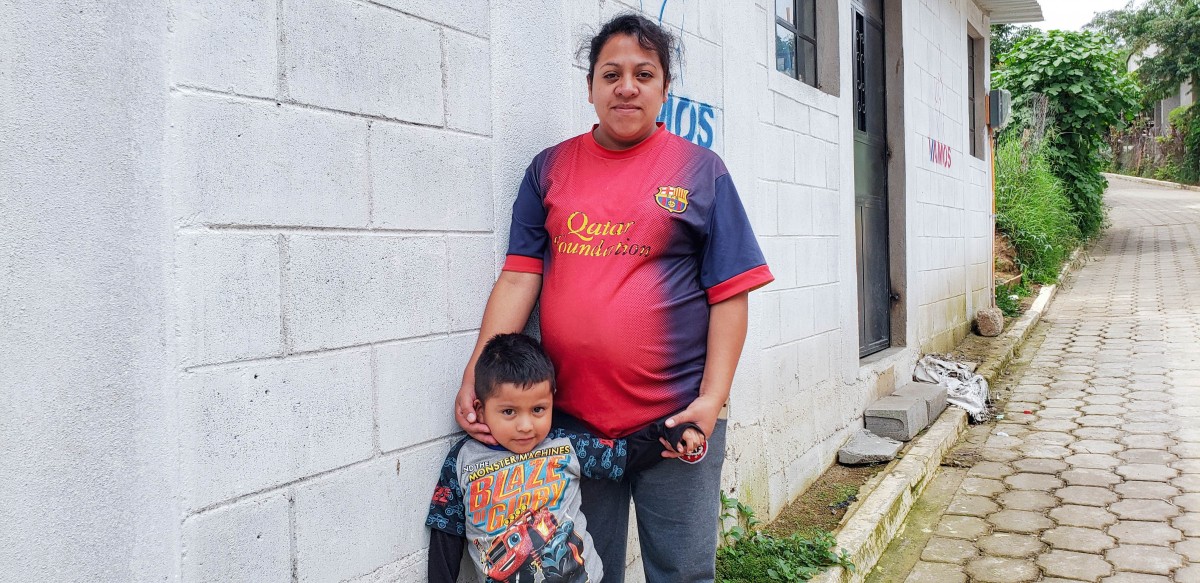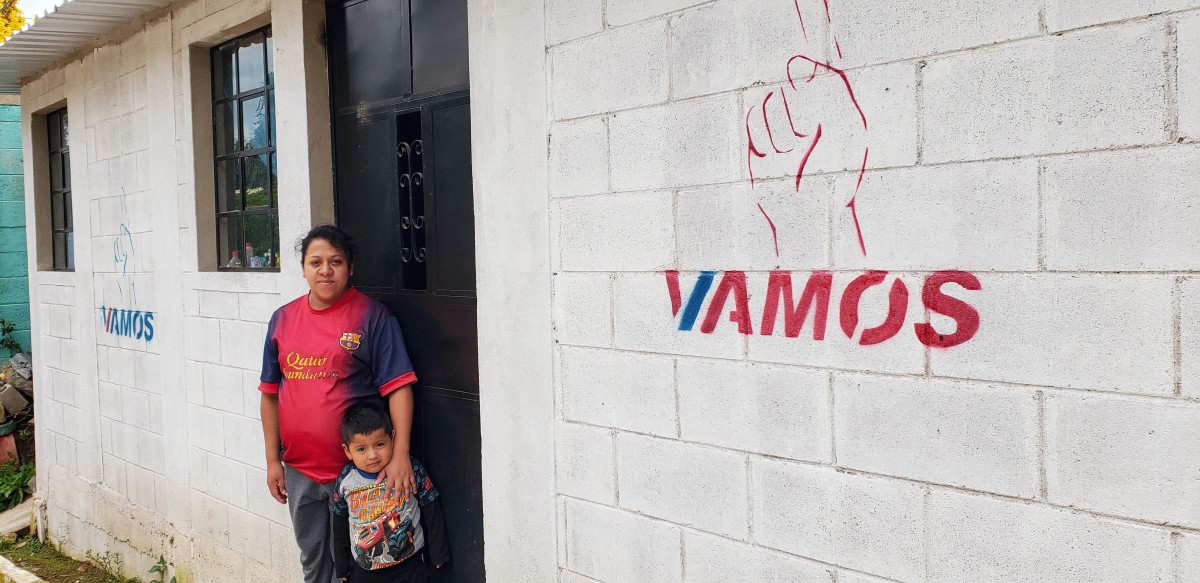 https://www.habitatguate.org/wp-content/uploads/2019/07/20190620_110648.jpg
583
1200
admin
https://www.habitatguate.org/wp-content/uploads/2019/11/logo-negro.png
admin
2019-07-03 08:40:09
2020-06-02 16:45:57
Lisbetha Chilel Family