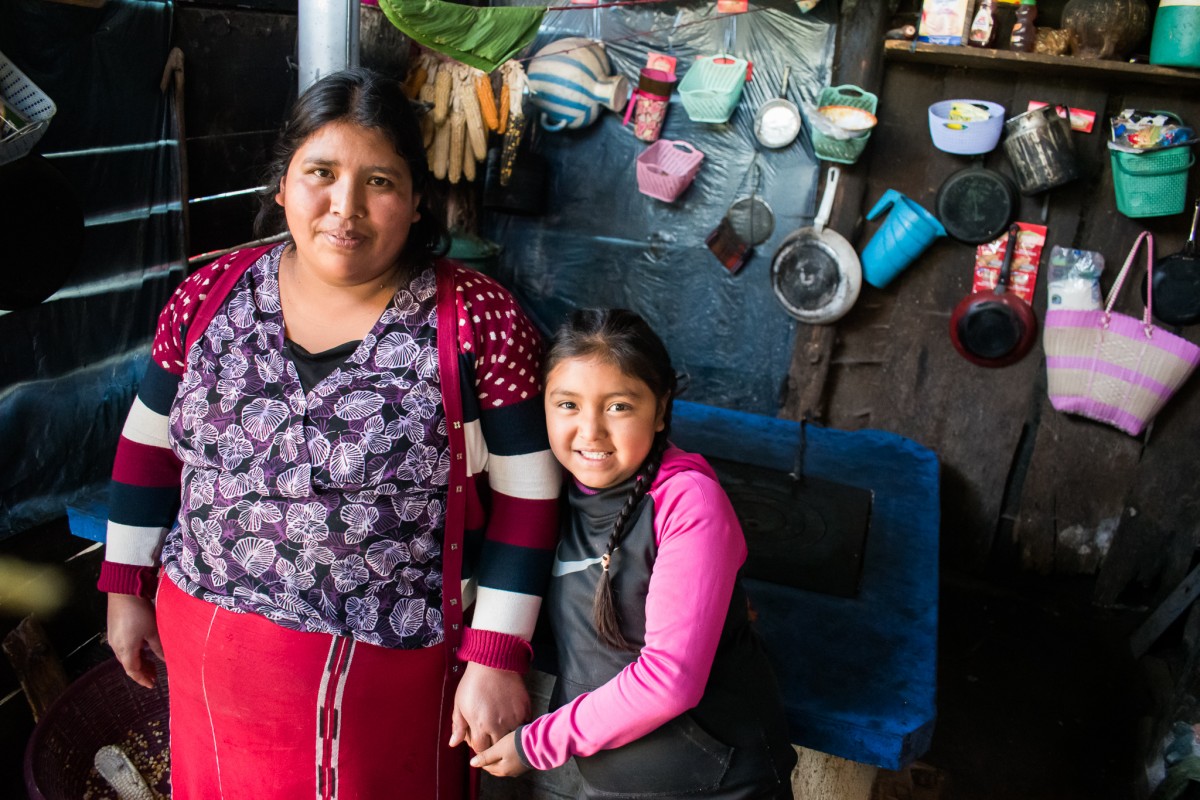 María Hernández, her husband Juan, and their four children, have lived in the community of Pulay, Quiché for their whole life. María cares for her house while her husband is working in the fields nearby.  
Before building a smokeless stove with Catholic Release Services and Habitat for Humanity Guatemala, María prepared food for her family on the floor of her home. The smoke from the fire would fill the house with smoke, making it difficult for her young children to breathe. Now, she has a safe space to prepare food and doesn't have to worry about her children getting burned. Another benefit of the new stove is that it uses much less wood, a scarce resource for Guatemalans.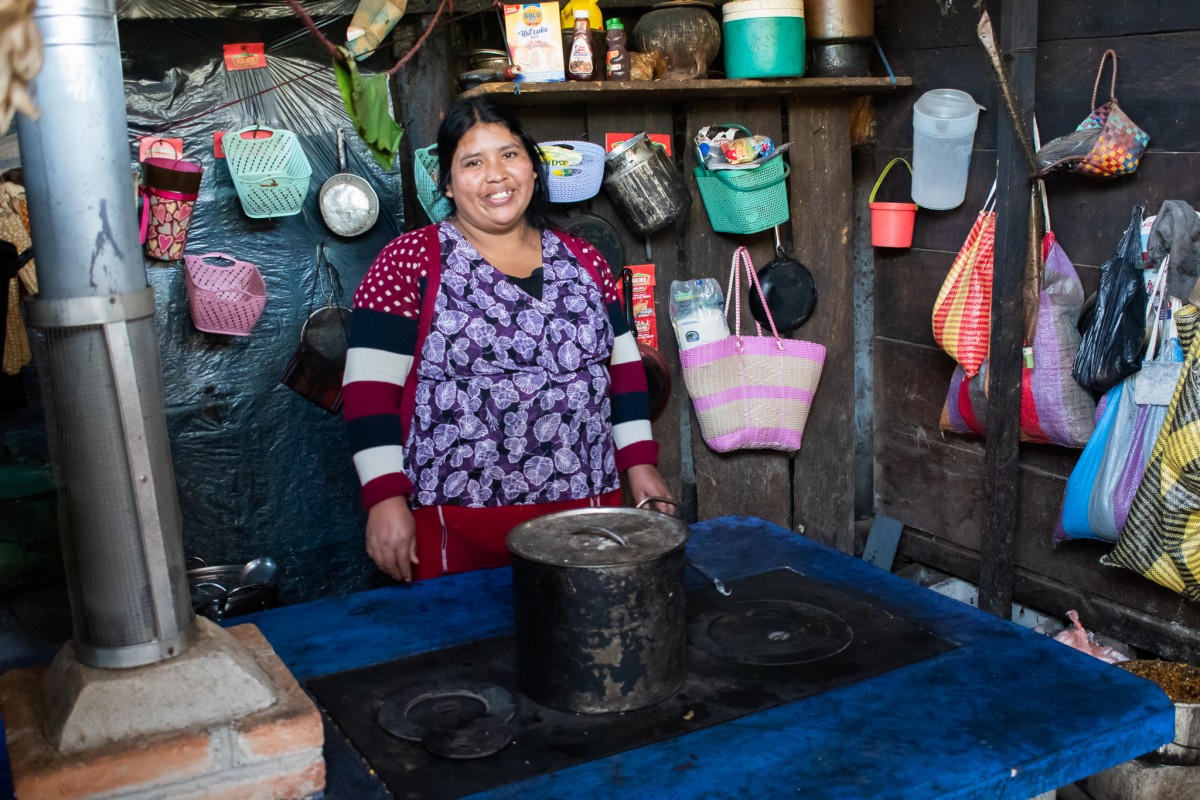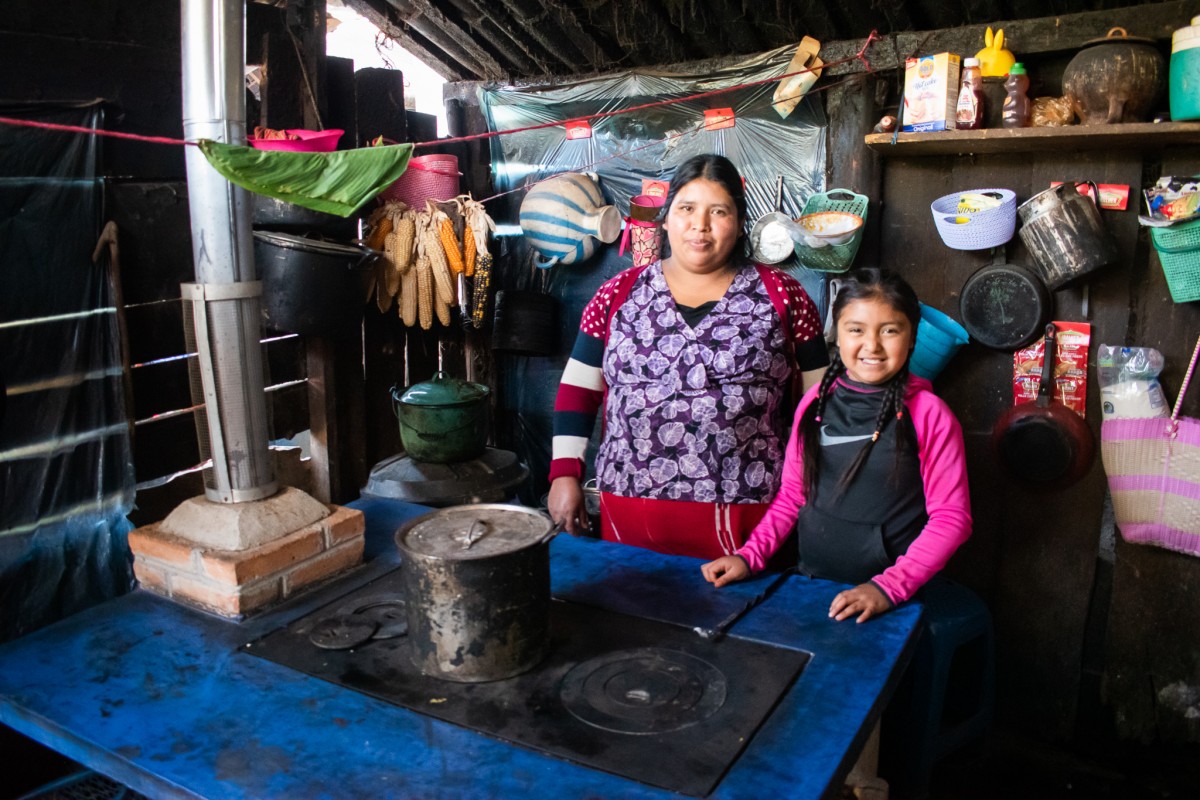 Since her new stove was built, María is thrilled with the results. Excitedly, she shares: "I feel very happy because we are saving wood, and most importantly, I no longer have to be on my knees cooking. The smoke stays outside my kitchen too". 
María also adds that she likes the design of the stove, because it gives her enough space to cook all her meals and also for her children to sit around and eat.  
As for water? Since switching to a water filter, María has noticed that her family's health has improved. Previously, all six of them suffered from daily stomach problems. Before, María and her family had to collect water using a tinaja, or a large earthenware jug that is commonly used to store liquids in rural areas of Guatemala. She also doesn't have to boil water anymore and is happy with the facility of using a filter. 
Maria would like to send a final message to the donors: "We are very grateful to you all for your support and for providing us with this stove to improve our health, receive a big hug from my family and my community". – María Hernández.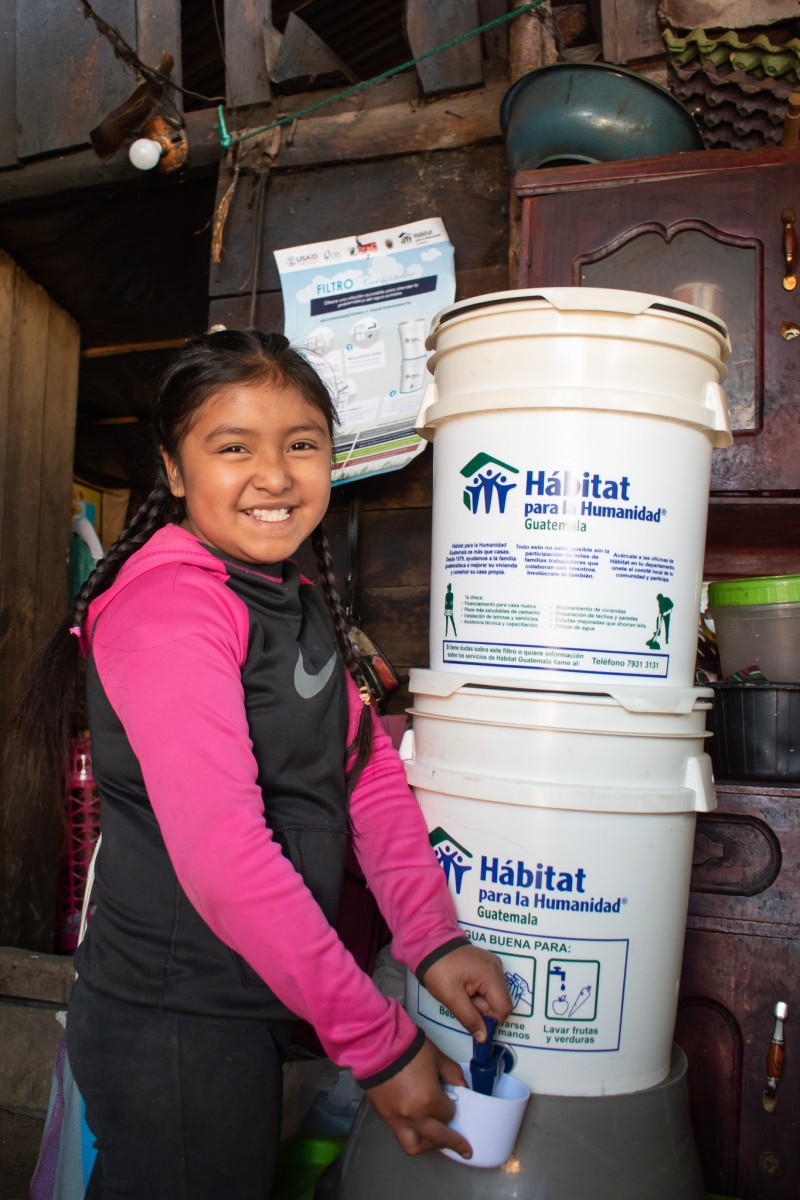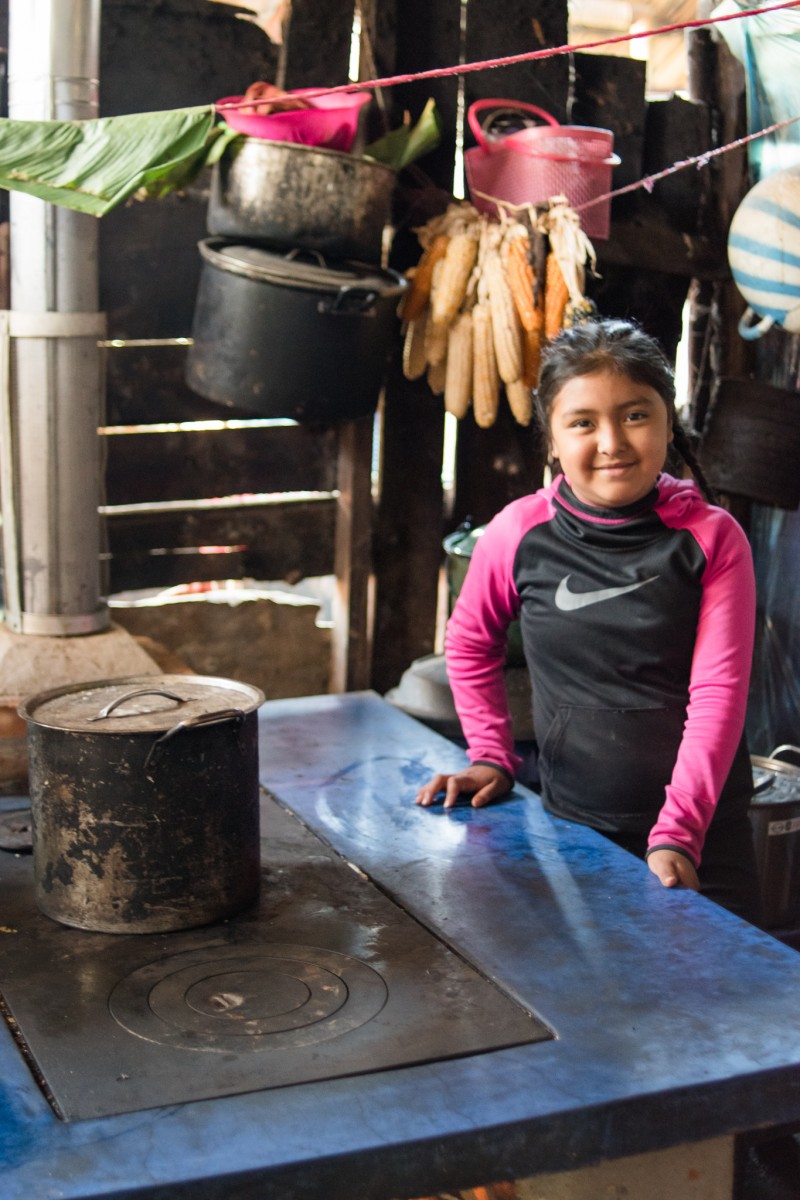 https://www.habitatguate.org/wp-content/uploads/2022/04/DSC_0462.jpg
800
1200
profiles
https://www.habitatguate.org/wp-content/uploads/2019/11/logo-negro.png
profiles
2022-05-02 15:49:31
2022-05-02 17:25:23
María Hernández - Smokeless Stove CRS