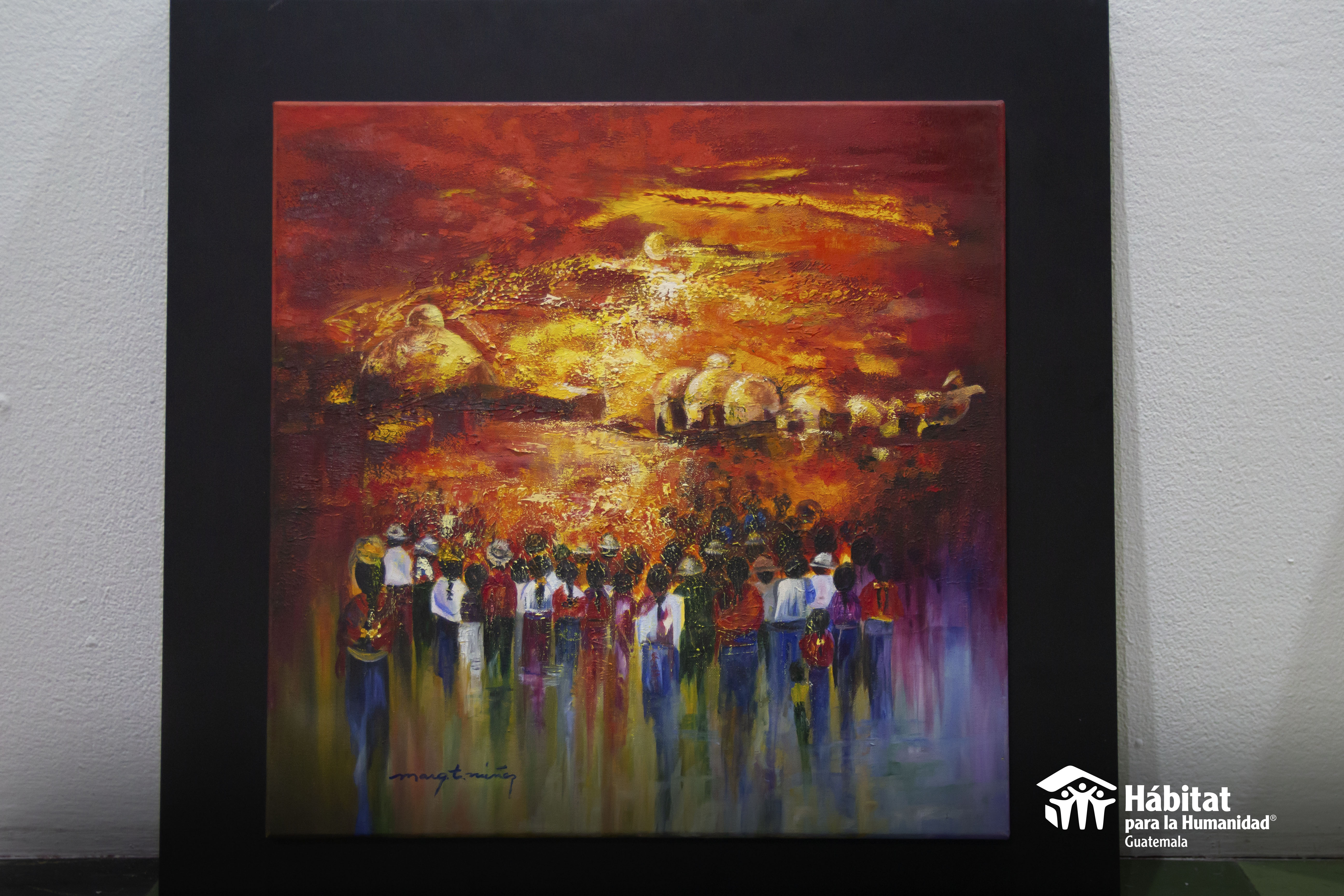 "We were living in the center of town," says Thelma. Her 5-year-old son Jaime clings to her leg as she tells her story. Thelma, her husband, and their three children were renting a place in the middle of Rabinal, a small city in the department of Baja Verapaz. Usually, in the center of towns, buildings are higher quality and therefore more expensive. Although Rabinal is far from a bustling metropolitan hub, the same still applied.
"It was hard for us to pay the rent there," says Thelma, keeping an eye on Jaime as he hung from the kitchen counter.
And aside from that fact, "my kids were always getting into mischief. The lady who owned the house had plants, but my kids ruined them." Jaime runs into another room and swings on the hammock.
"And there wasn't much space, so my kids would sometimes fight," Thelma adds. Between a series of problems in their old house, the family decided it would be best to have their own place, somewhere that they didn't have so many worries. They partnered with Habitat Guatemala and before long, they were moving things into their new place. Their own place.
For Thelma and her family, having the volunteers help build her house was an unforgettable experience. "We appreciate the support they offered," she says. "It was a pleasure to be able to work together with them, and it was really fun. We were never expecting to work with a group of North Americans to build our house."
Looking back on how things were before, Thelma is relieved. She takes a deep breath. "I feel deeply content. My kids can still break things like glass, but at least now it's our own."
Thelma and Jose Luis are still moving in, but they are proud to have a place that they can claim as their own. Slowly they are moving everything, which has its benefits for playful little Jaime, who has an apparent knack for seeing everything for its jungle gym-like qualities.
https://www.habitatguate.org/wp-content/uploads/2018/07/Foto-06-.jpg
3456
5184
admin
https://www.habitatguate.org/wp-content/uploads/2019/11/logo-negro.png
admin
2016-07-25 14:53:41
2019-12-17 16:28:19
The Jose Luis & Thelma Family