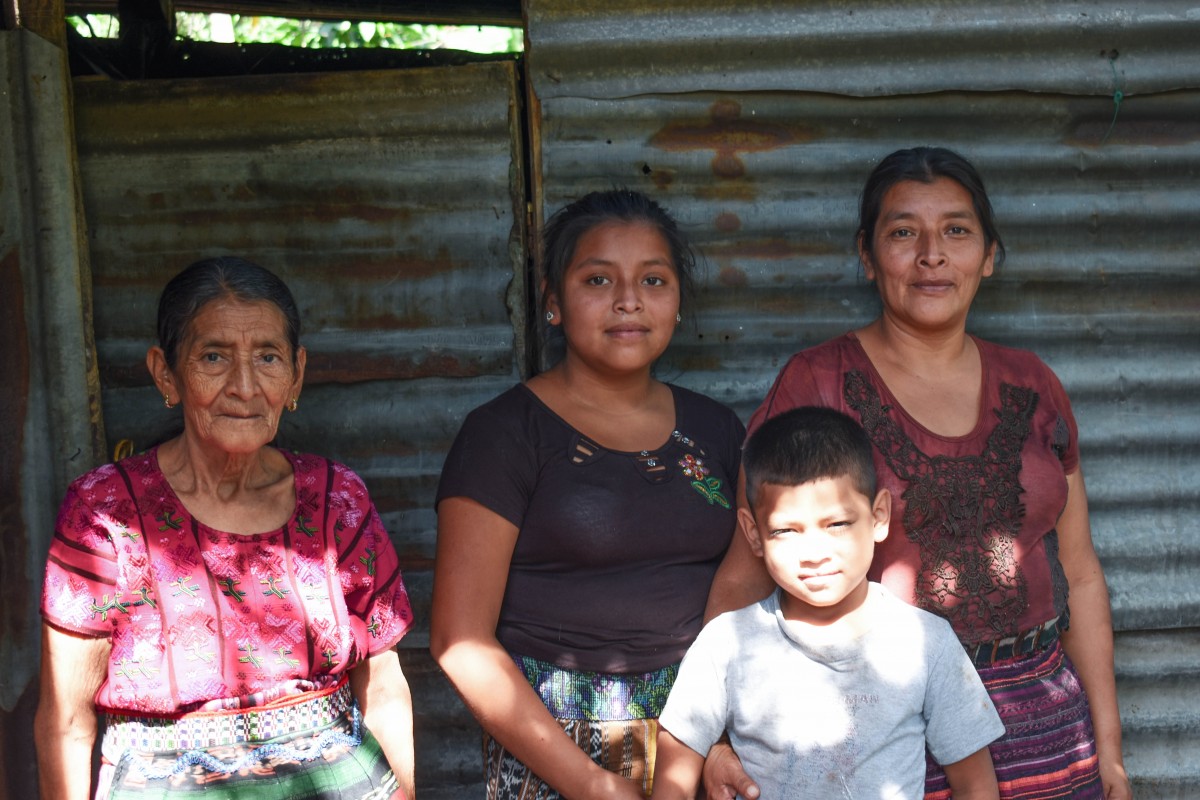 Veronica, Eliseo and their six children Emilio (23) Alex (20) Mildred (19) Anna (16) Angelica (12) and Adolfo (6) live in Solola. Eliseo works in the mountains on a coffee farm, while Veronica is a homemaker and weaver.
The family have lived in their current house for 19 years. Just recently, the family had a positive change that preceded their encounter with Habitat. "Our house before was made of zinc sheets and 3 years ago, my siblings came to build me this house" Veronica says. The house that her siblings constructed is made of wood and is much more structurally sound than the prior house she told us. "I'm so glad and grateful for this house, because we did not have the kind of money to do this. And now I have this little house" A few months later, Veronica and Eliseo learned about Habitat, that they could receive help building a stove, a latrine and provide them with a water filter too.
"I had a grill stove, but it was a very small one. When my son got married, we gifted him the stove as their wedding present." The family went back to using a traditional pollo stove to cook their meals. "With the new one, we spend all day cooking. In the morning, for lunch and in the evening, and at each meal we make our tortillas, and it uses a lot less wood, so we wanted this one, and thanks to God, it works very well, now I use even less wood," says Verónica. When asked what her favorite thing to cook is, she answers: "frijoles, nishtamal and tortillas."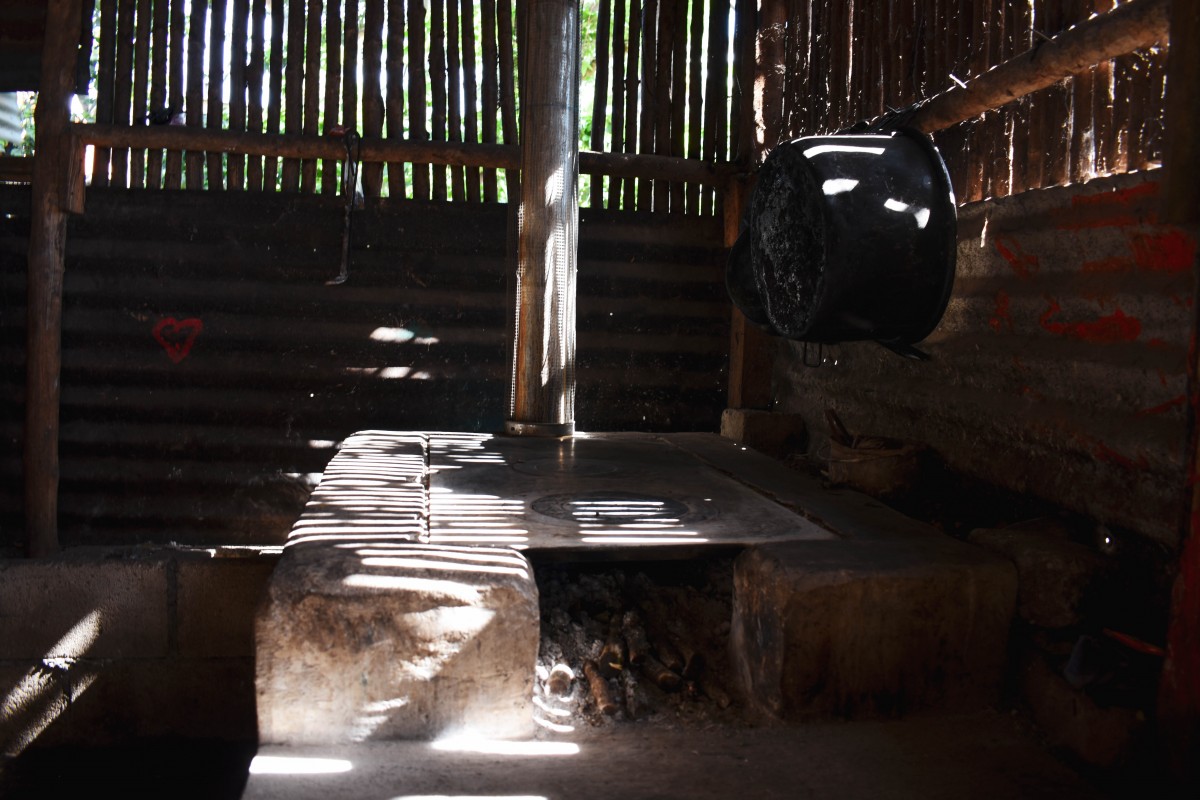 With the latrine, she says "Before it was quite something for me because before I did not have a latrine. If everyone was here, we had to wait to enter each one into the house to use the bathroom," she explained. The family had a small container that they would use and then discard outside. "The new one functions very well," she adds.
Veronica also shares the improvement caused by the water filter. "Before I did not filter the water, we had access to potable water for the community but it was not so close, my children since they were young went to fetch water."
Of the experience building, Veronica says, "My spouse and my children helped us, each one of my family placed a little part of this work. It was nice to do this work with everyone." To the volunteers, Veronica says, "Thank you for doing this for us. We are content, the latrine and the stove, how they made it is exactly how it looks, and it looks excellent. Thank you for doing this for us."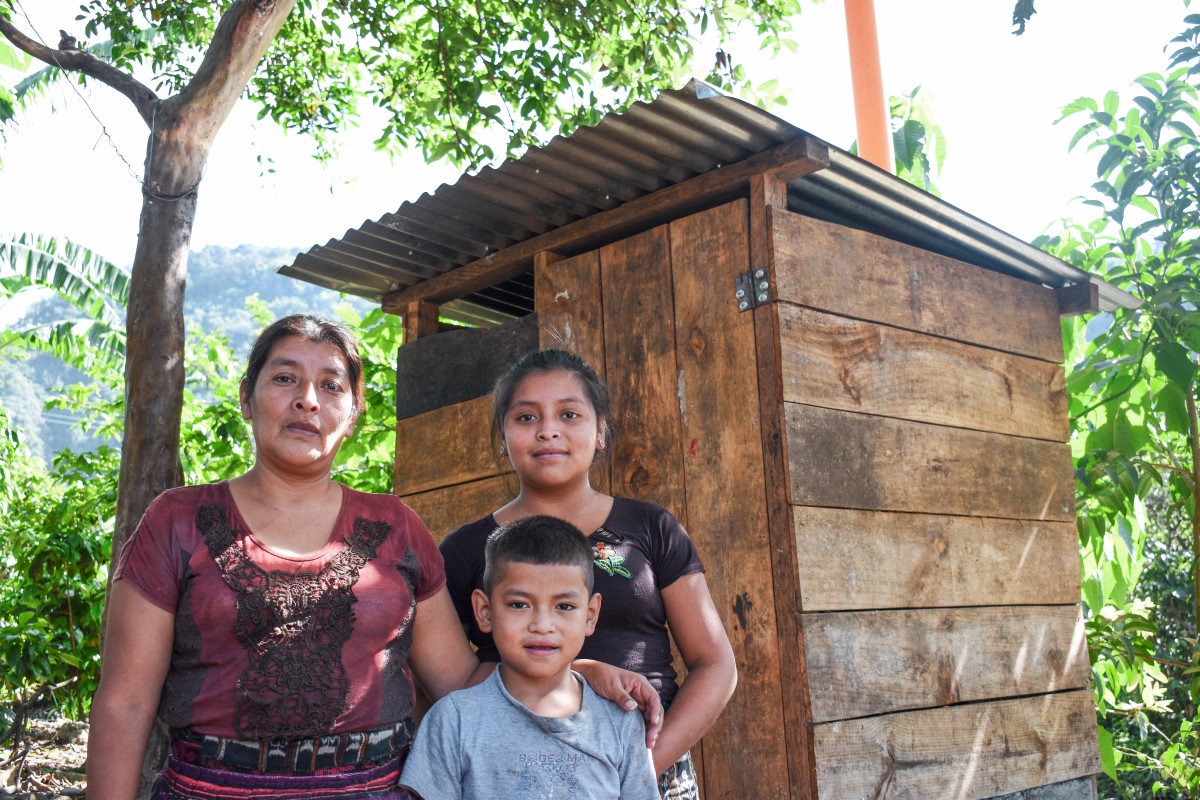 https://www.habitatguate.org/wp-content/uploads/2019/08/DSC_0223-1.jpg
800
1200
admin
https://www.habitatguate.org/wp-content/uploads/2019/11/logo-negro.png
admin
2019-08-02 14:20:56
2020-05-29 13:51:05
Healthy Home Kit: Verónica Salvador