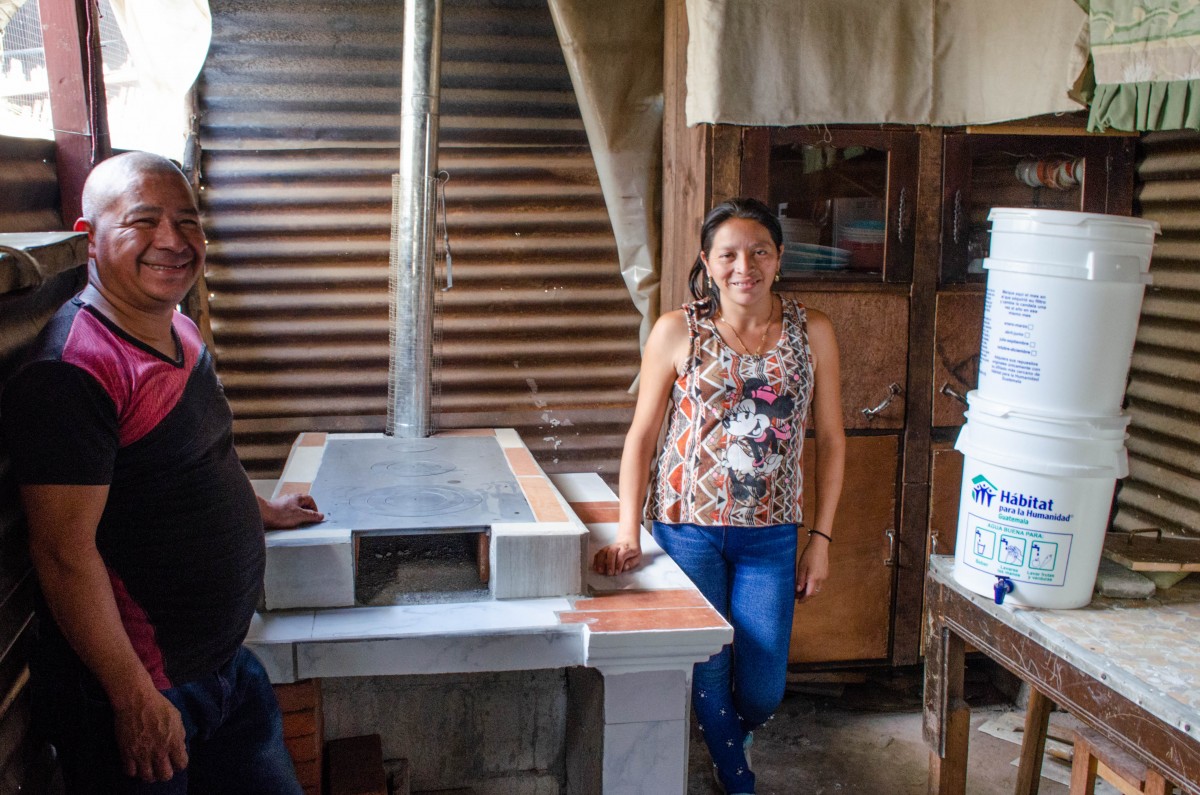 María and her husband Narciso live in the outskirts of San Pedro las Huertas, Sacatepéquez with their two boys, Luis Pedro (21) and Gustavo (18). María takes care of the home, while Narciso works as a security guard.
Before receiving their Healthy Home Kit, which includes a smokeless stove, sanitary latrine and water filter, María used to cook with a big pan over an open flame that belong to her mother and was modified by her husband, adding a grill for it to work. Furthermore the family did not have access to proper sanitation or safe drinking water.
"I have diabetes and the smoke caused more damaged to my eyes! I am very happy with my stove, there is no more smoke and we can save wood," explains doña María.
When asked about their latrine, the family explains that they had another latrine that was in bad shape. Now they have their own privacy and a healthier space.   The water filter has also made a big impact in their lives, "Even the flavor is different, now we all like to drink water! Before we drank it from the sink, but it had a bad flavor," says María.
To the team that made this project possible María and Narciso want to say; "Thank you all for your support it has been of great help to our family!" Narciso adds; "I just want to say thank you again to the donors, for thinking about our families and neighbors, because we could not afford these kind of products. On behalf of all Guatemalan families, thank you!"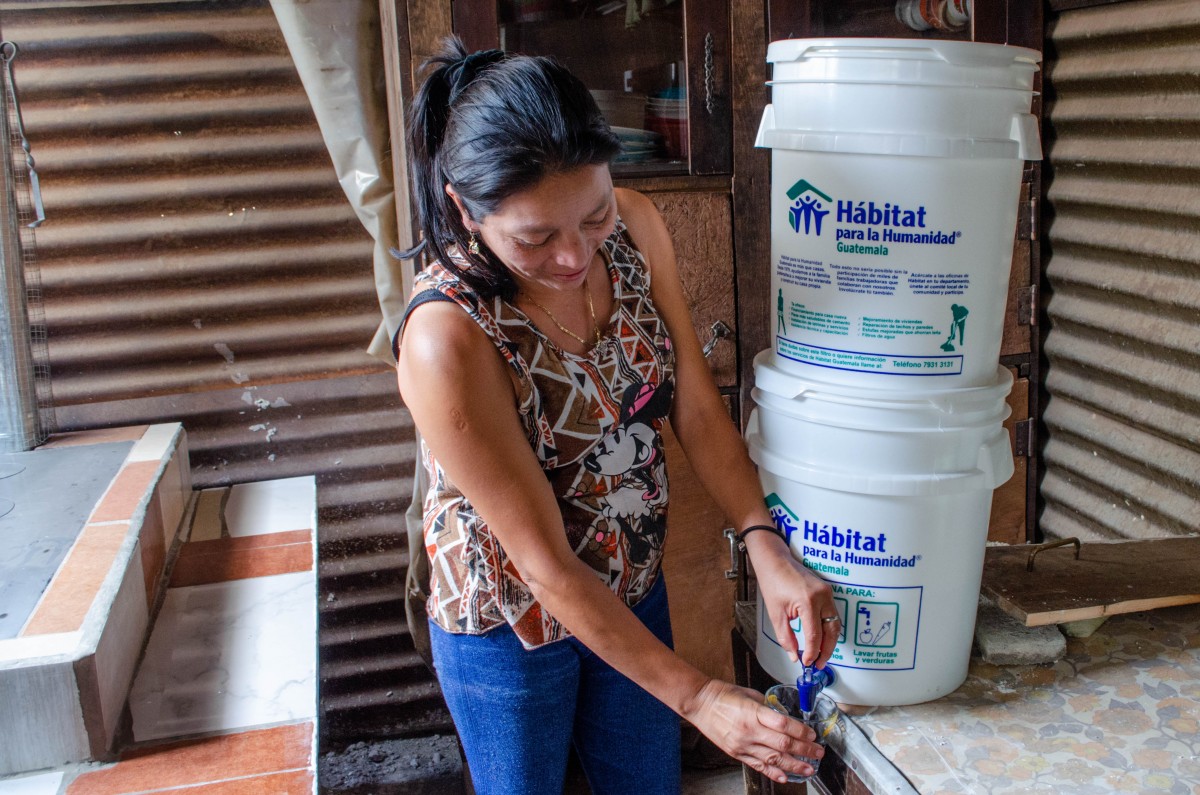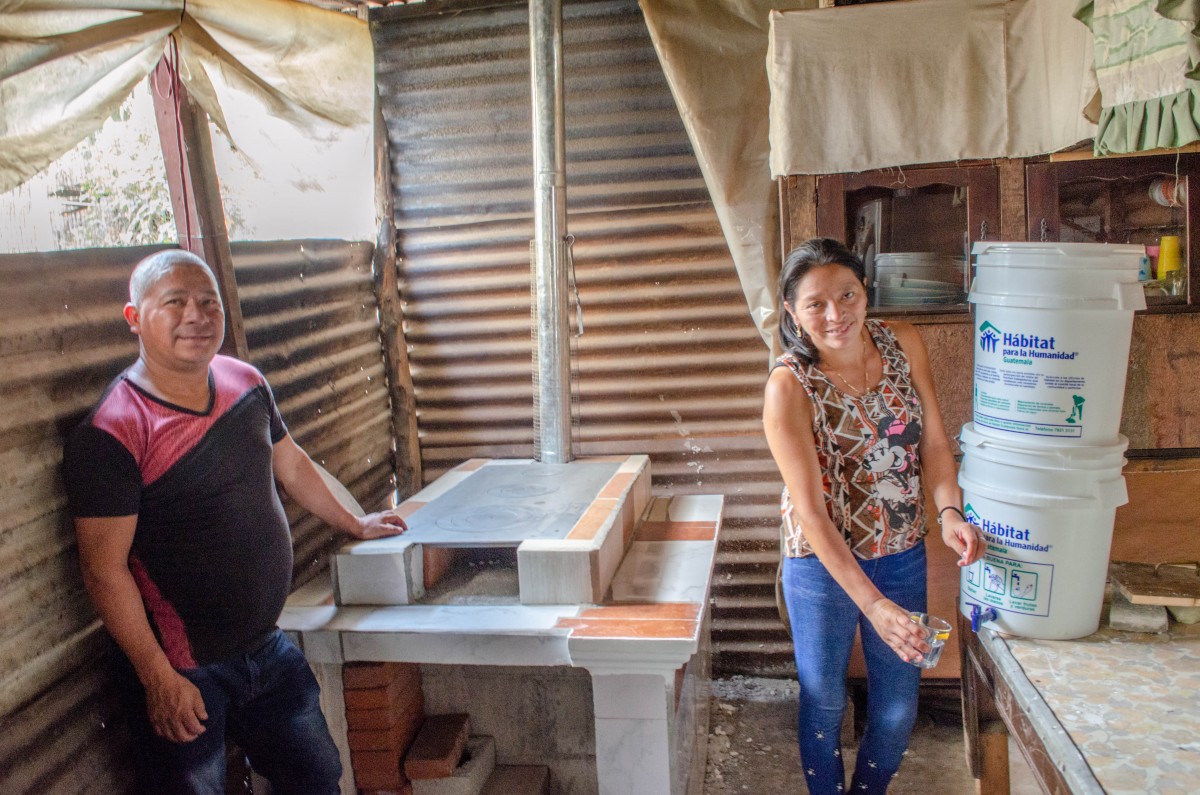 https://www.habitatguate.org/wp-content/uploads/2019/05/MariadeRabanique.jpg
795
1200
admin
https://www.habitatguate.org/wp-content/uploads/2019/11/logo-negro.png
admin
2019-05-13 15:34:34
2020-06-08 14:50:28
Healthy Home Kit: Narciso Rabarique