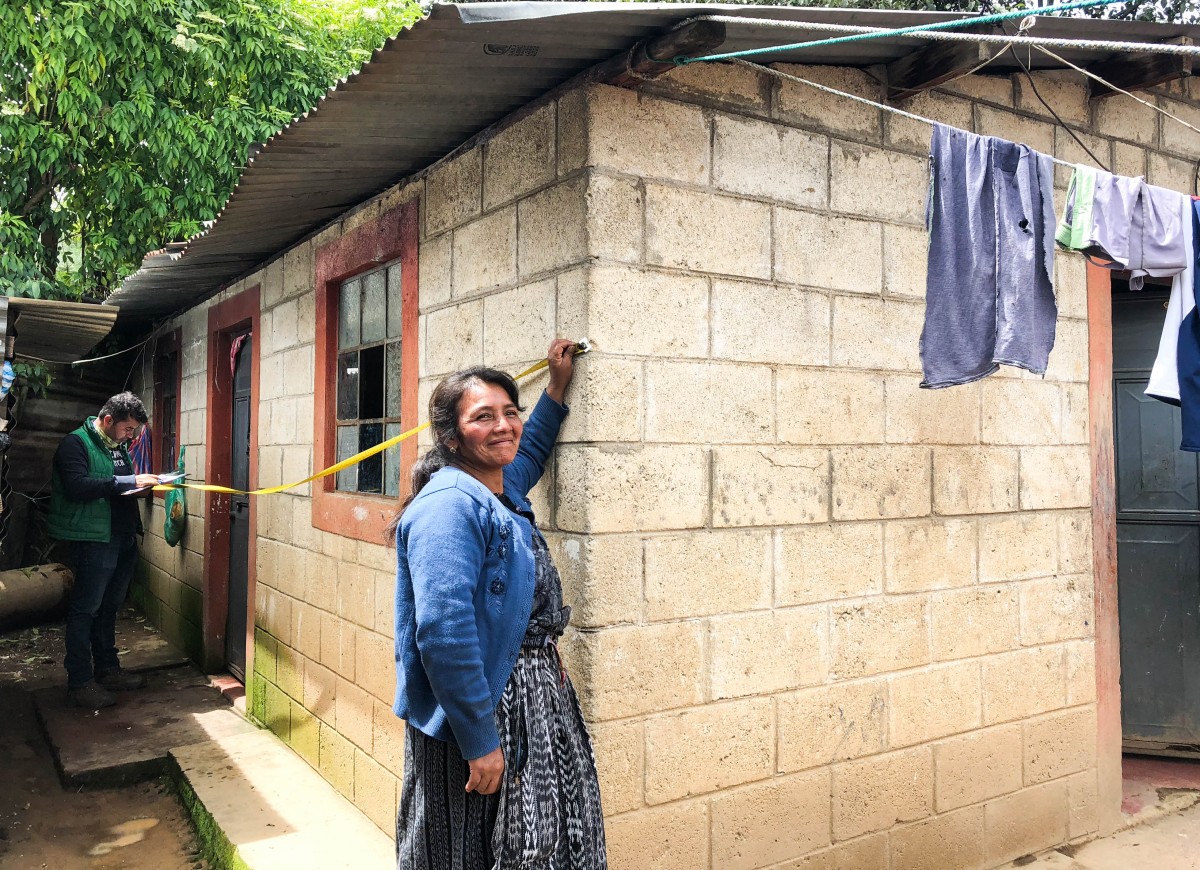 Crisanta's home in October 2018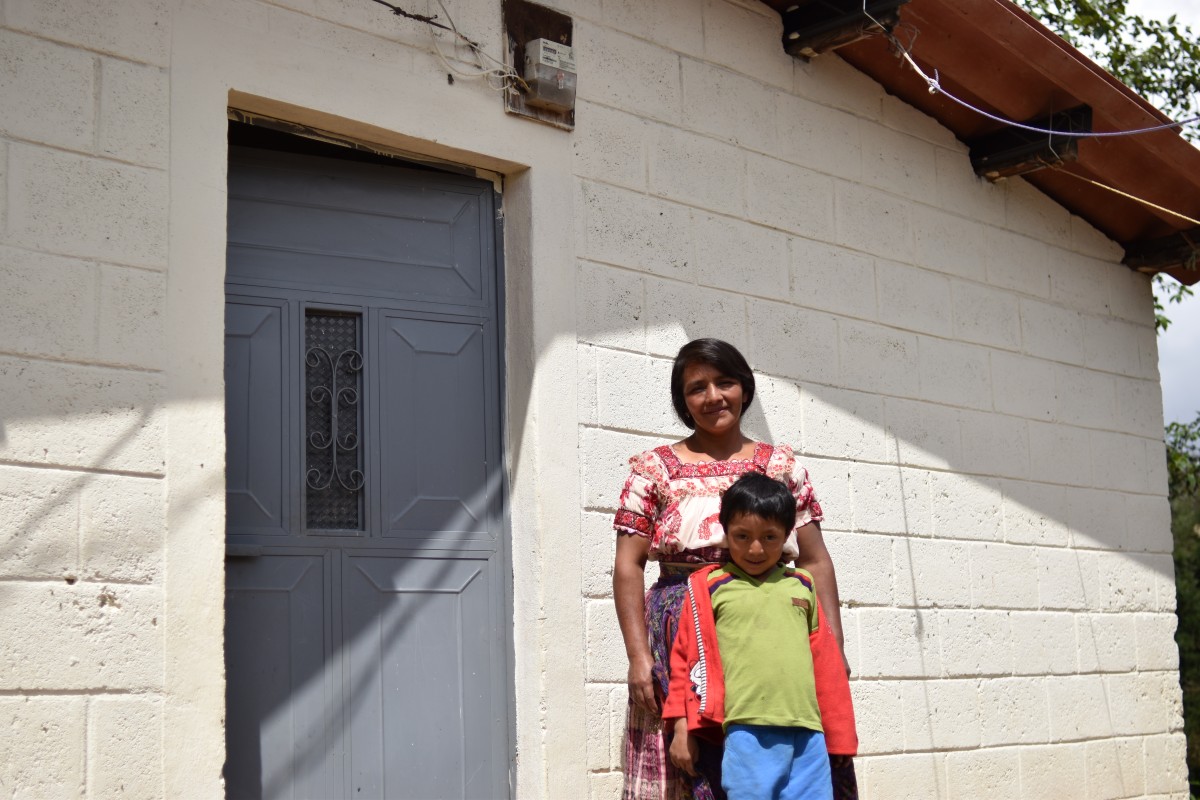 Crisanta's home in May 2019 with a fresh new coat of paint
Last year, we met Crisanta López González and six of her children – Roxana (19), Sabina (15), Juan Alberto (13), Yadira (10), Harley (7), and Taylor (6) – in San Juan Ostuncalco, a community located in the department of Quetzaltenango, in western Guatemala.
In January 2018, the lives of the López family members dramatically changed when Crisanta's husband, Juan, passed away unexpectedly. Juan, who worked as a mason, was the family's breadwinner. Upon his passing, Crisanta took it upon herself to provide for her children, cleaning houses and office spaces twice a week in order to put food on the table.
The whole family inhabits a three-bedroom house that had stained walls and a leaky roof. The latter forced them to all sleep in one room and share two beds amongst themselves. The López family did not have a functional latrine. Crisanta used to cook on and old stove that was in poor conditions too, causing her and the children to have respiratory diseases and red eyes.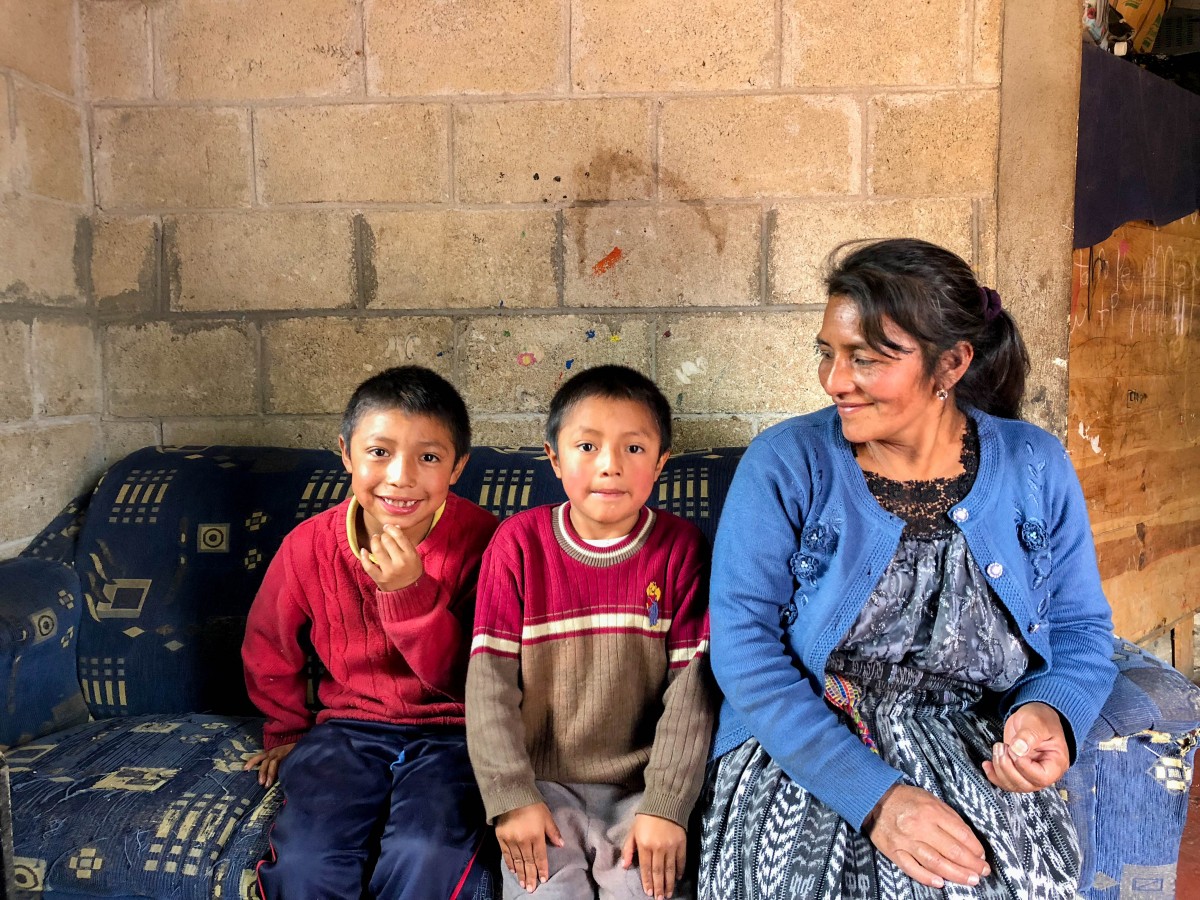 Crisanta, Taylor, and Harley in their living room in October 2018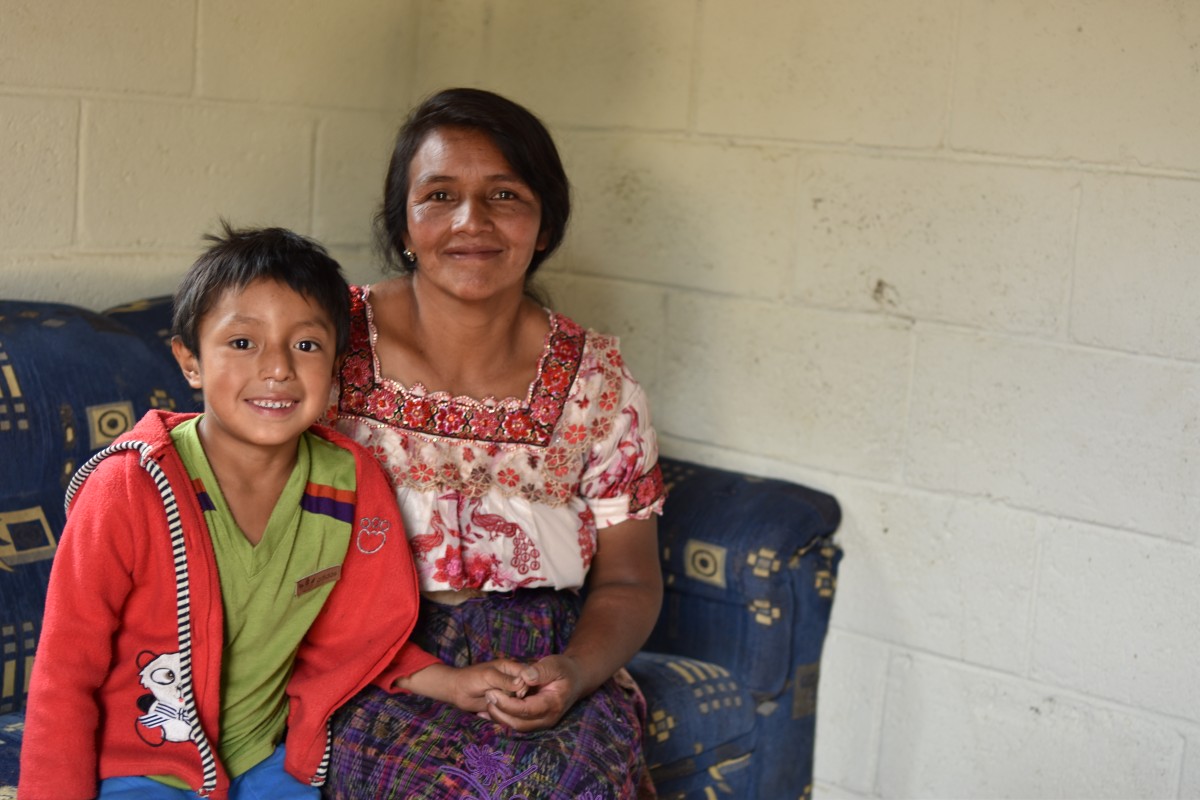 Crisanta and Taylor in their living room in May 2019
In light of their living conditions, Habitat Guatemala, through its Vulnerable Famillies Fund, provided the López family with a new roof, a fresh coat of paint for the walls, a Chispa stove, a water filter, and a new sanitary latrine. Improving their quality of life with a safe roof and adequate access to proper sanitation and a smoke-free environment.
Crisanta shares how her family's daily life has improved with the products:"Now that we have a new roof, there is no more water leaking and everyone is happy! Before, when it started raining our beds got so wet that all of us had to cuddle in one to not feel cold."
Regarding their sanitary latrine, Crisanta explains that the new one is cleaner, more comfortable and private, "I am very grateful to Habitat, because I feel that all of you are my family now." When asked about her new Chispa stove she explains, "With our new stove we do not need to use as much firewood and there is no more smoke inside the kitchen."
Thank you to everyone who heard Crisanta's story and chose to support her in her journey towards improving her quality of life.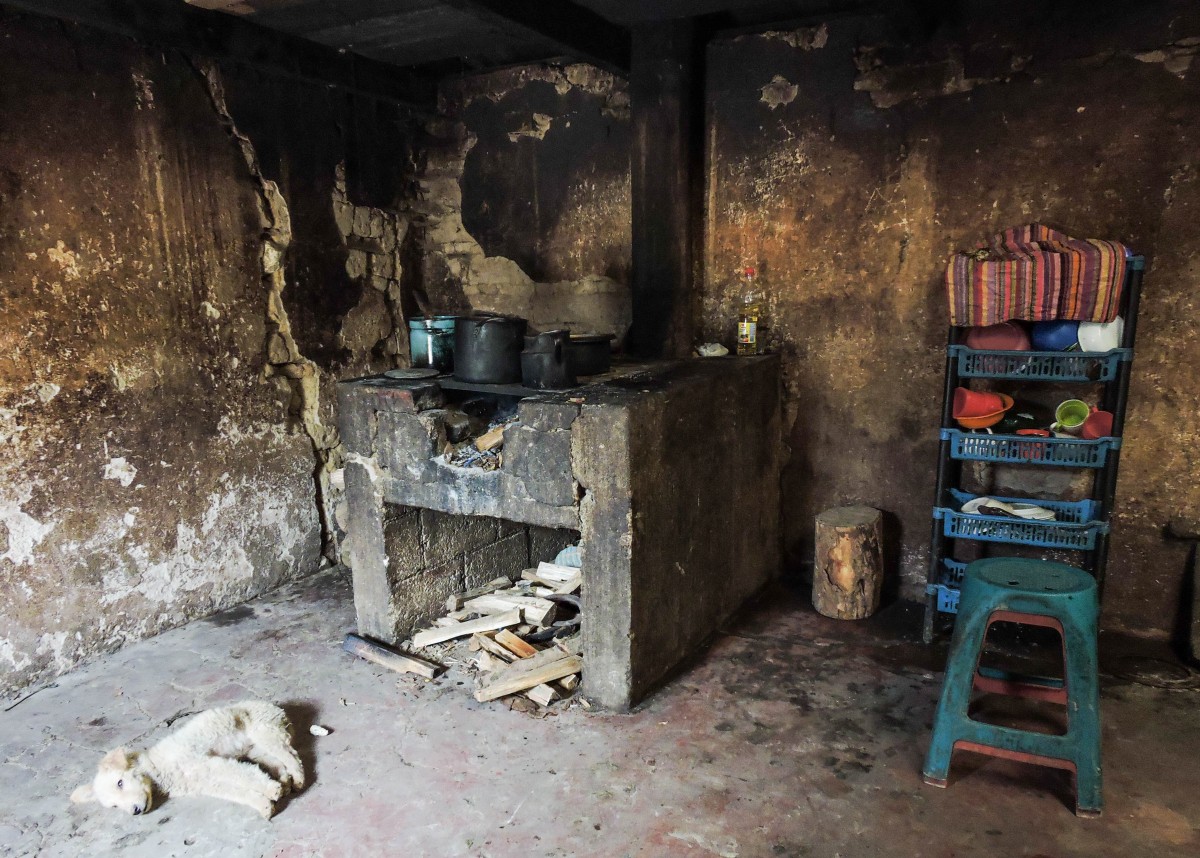 The stove that Cristanta was using during Habitat's visit to her home in October 2018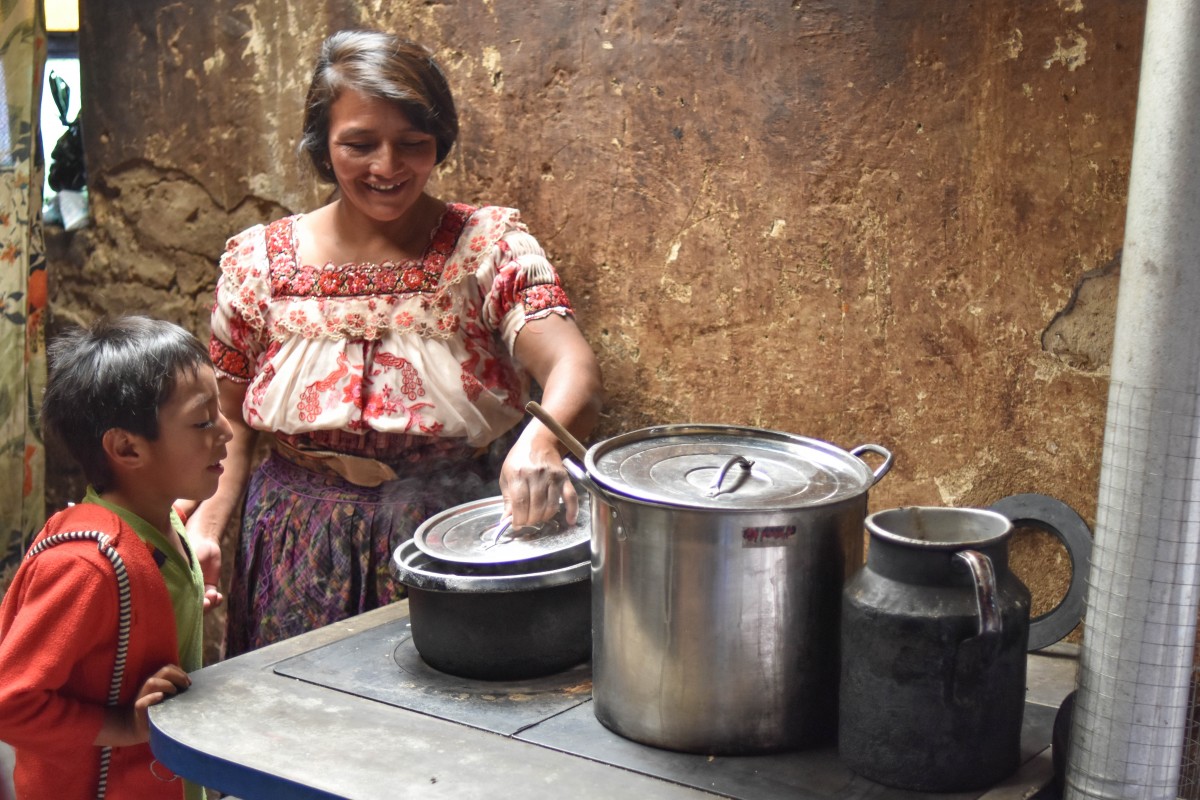 The new Chispa stove that Crisanta is utilizing as of May 2019
https://www.habitatguate.org/wp-content/uploads/2019/07/DSC_0031.jpg
800
1200
admin
https://www.habitatguate.org/wp-content/uploads/2019/11/logo-negro.png
admin
2019-05-28 16:15:57
2020-06-05 13:37:39
Crisanta López Family