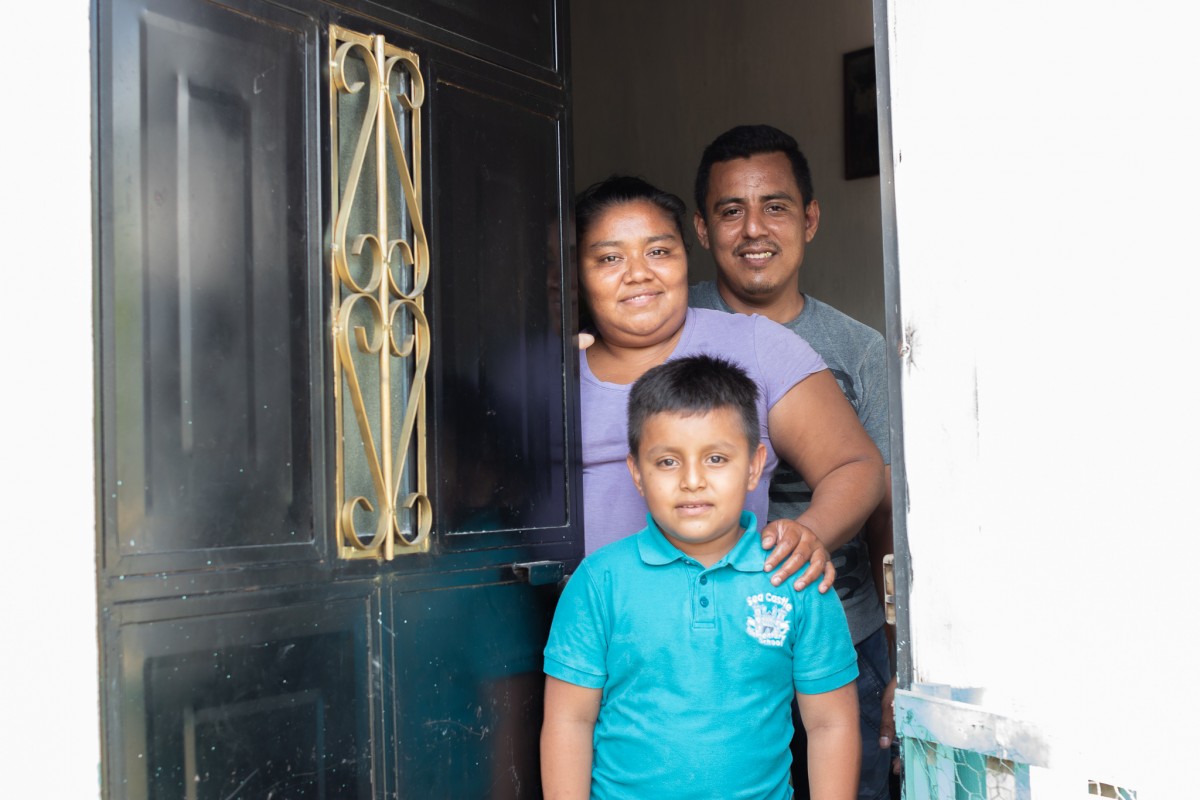 Yovanni (32) lives with his wife Yamileth (32), and their son, Harrison (8), in their new Habitat home in San Benito, Petén. Yovanny works as a delivery man for a cosmetics company, while Yamileth stays at home and runs a small tortilla shop from her home.
Before partnering with Habitat Guatemala, the family used to live in the house of  Yamileth's parents, and then, they starting renting a house for over six  years. They were paying a considerable amount without any chance of owning the house in the future. The prime motivation to build a new home, was that the family had their own space, "We thank my sister for her support, as she gave us with this piece of land and helped us to start with this process.  We had decided that we were going to build our house with local materials, and cover it with metal sheets pieces of wood,  or any other material in order to have our house. Later, we learned about Habitat through a mason who explained to us about the process," says Yovanni.
He explains that after they learned about Habitat and had the opportunity to discuss about it, they finally decided to invest in a home. The family wanted more space, "We started the process and everyone was very supportive everytime I called to answer how the process was moving forward. When our application was approved, we were very happy!" explains Yovanni.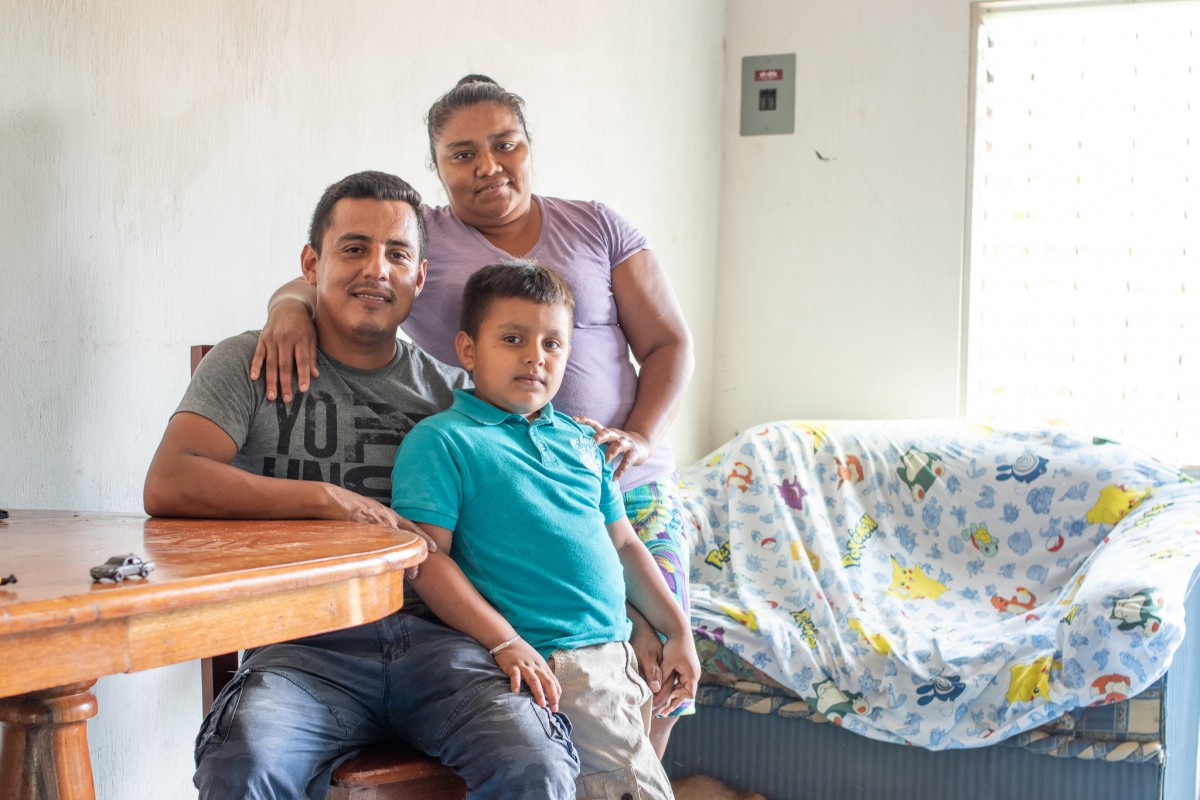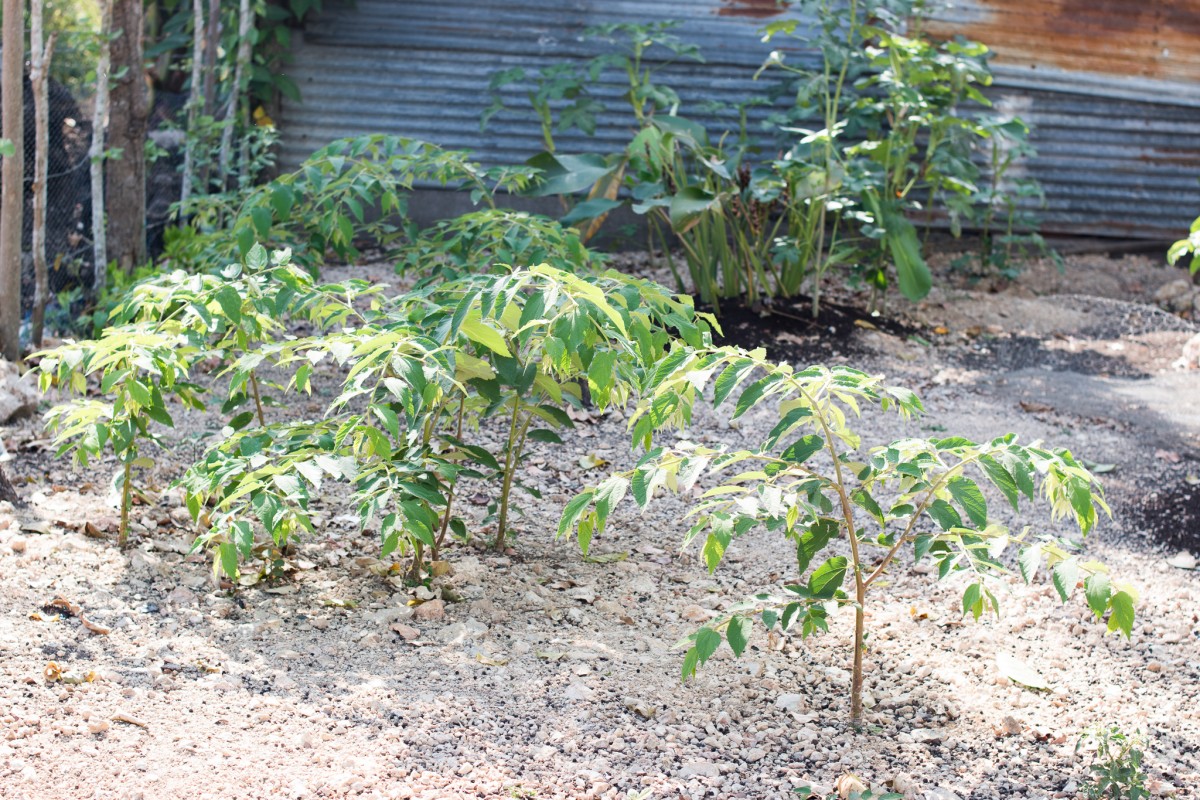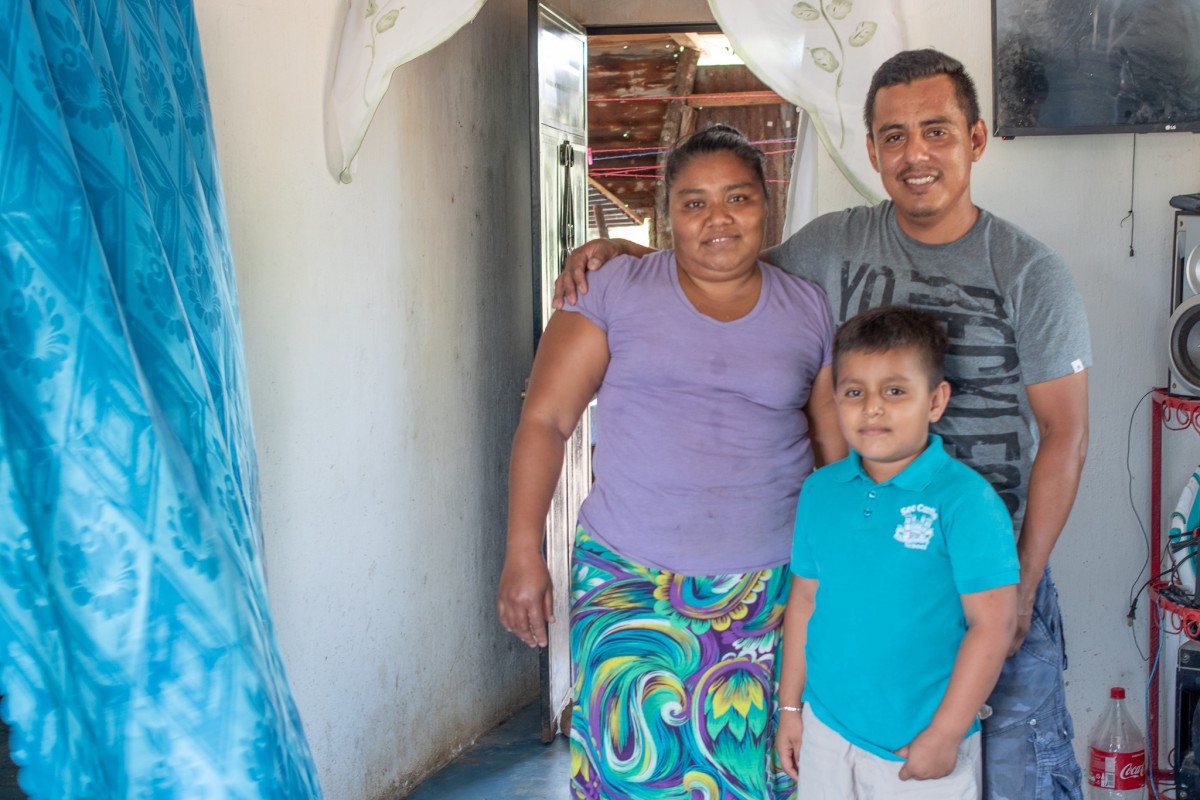 When asked how they feel about their new home, Yovanni smiles, and responds, "I truly feel very happy! Since we started a new family with Yamileth, we were not able to afford our own house, and now we can say that this is ours! Our efforts today, will be the future of our child." We have fulfill one of our dreams, one of many." Yamileth adds, "I feel very content, it is not the same to rent than to own something of your own. To know that we are paying for something that belong to us, makes me happy!"
In the future, the family plans to paint the house, add an extra room, and a hallway in the front to place a hammock and rest in the afternoons. As a family, they enjoy spending time together. "We have a lot of plans for the house, we hope that we can accomplish them," Yovanni continues, "Our life has improved in a big way. Now, we take extra care of it, we are planting fruit trees, and fixing the front yard too."
When asked about the week of construction with the volunteers, he answers, "It was a great week. They worked really hard in digging the trenches, and they were suffering from the heat too. But, thanks to them we were able to advance further in the construction of our house, the masons were very pleased with their support, and all the work they did."
The family finishes by sharing a message to the volunteers: " We are very grateful to each one of you, thank you for your support in building this dream alongside us.  May God bless your path and your family."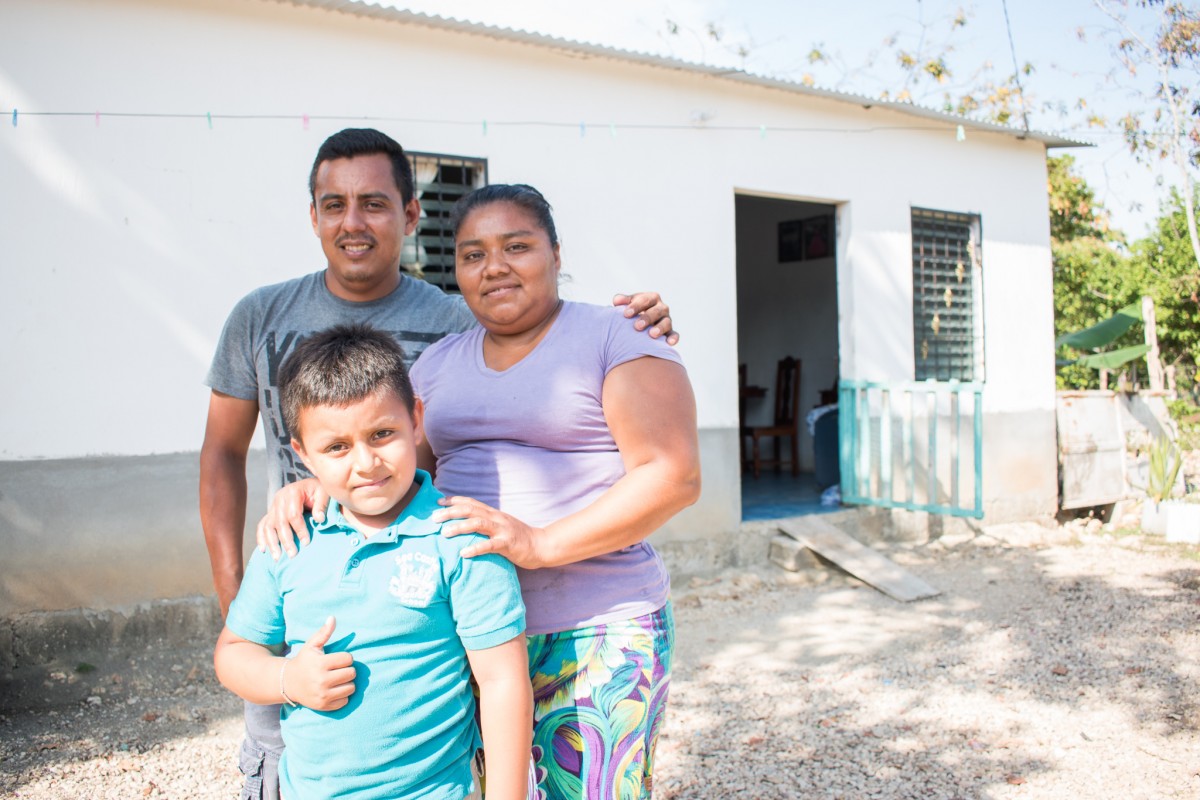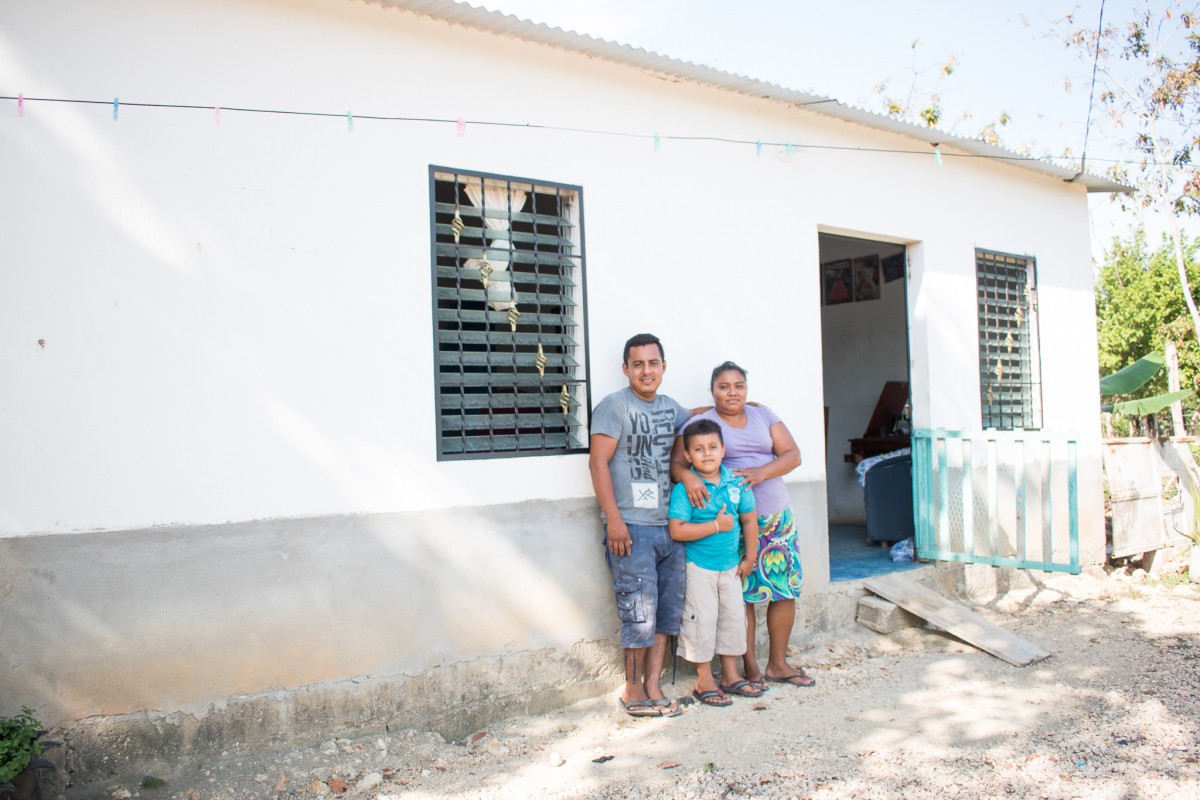 https://www.habitatguate.org/wp-content/uploads/2021/05/DSC_0038-2.jpg
800
1200
profiles
https://www.habitatguate.org/wp-content/uploads/2019/11/logo-negro.png
profiles
2021-05-27 10:38:27
2021-06-03 10:41:27
Yovanni López - Elastic - James McDonald