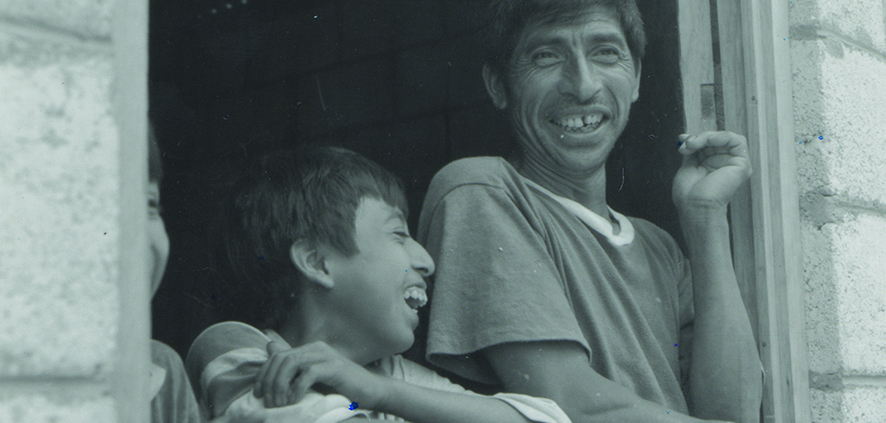 We are celebrating 40 years of Habitat for Humanity in Guatemala!
To reminisce on all that we have been able to achieve since our doors opened, we want to share ten top facts about our history.
Three years after Linda & Millard Fuller founded Habitat for Humanity International, Habitat started operations in Guatemala in 1979.
During its first 16 years, the organization utilized handmade blocks and, on average, it took 12 months to build a house.
In 1999 Habitat Guatemala began expanding the type of solutions that it had to offer to the Guatemalan population. This initiative was named "Más que Casas" or "More than Houses."
4. By 2005, Habitat Guatemala had achieved national coverage in the country's 22 departments.
5. The Healthy Home Kits program (which consists of providing families with a smokeless stove, a sanitary latrine, and a water filter) started in 2011. Currently, Habitat Guatemala delivers over more than 8,500 Healthy Home kit products a year.
6. To celebrate our 50,000th Housing Solution, in April 2013, volunteers and staff gathered to build 20 homes, one of which was built in a record-setting 24 hours and 23 minutes!
7. Habitat Guatemala expanded its services and reached a total number of 75,000 Housing Solutions in 2015.
8. To celebrate our 39th year of operations, we reached our 100,000th Housing Solution, which was built in the department of Zacapa.
9. To date, we have been served more than 643,842 people.
10. Our next goal is to serve 1,000,000 million Guatemalans by the year of 2023 in our efforts to continue reducing the housing deficit across the nation.
https://www.habitatguate.org/wp-content/uploads/2019/03/13-JACAL.jpg
591
886
admin
https://www.habitatguate.org/wp-content/uploads/2019/11/logo-negro.png
admin
2019-03-15 16:09:40
2019-12-19 09:12:41
Habitat Guatemala: 40 years in 10 facts