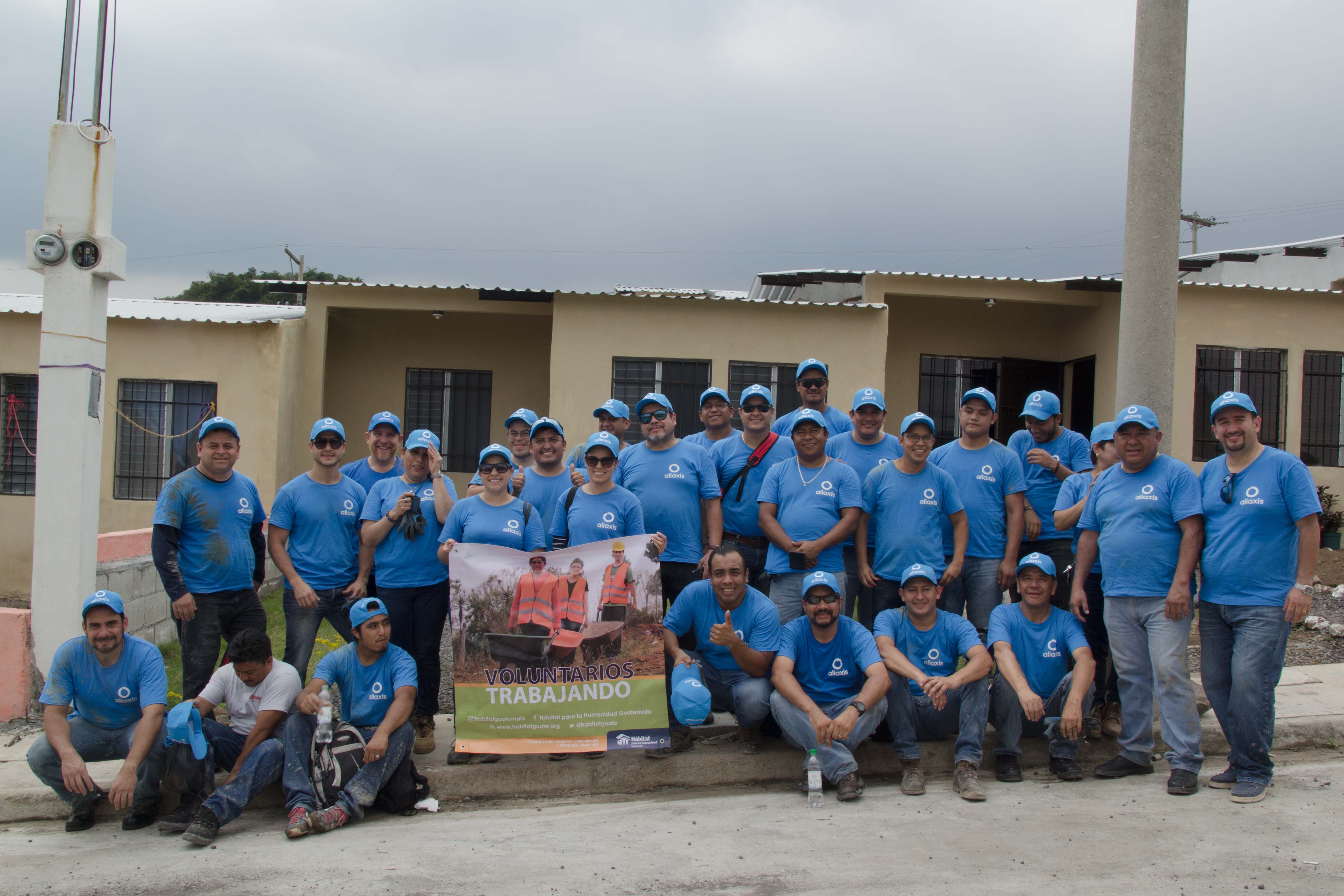 Eddy and Marleny are two peas in a pod, compatible in spirit and ambition. The young couple is consistently on the move. Together, they opened a joint Internet service provider and café, which administers different services (and snacks) to their small community located outside of the town of Godinez in Sololá.
Leading a busy lifestyle has its benefits and disadvantages. Independence, Eddy notes, is crucial for them. However, he and Marleny struggled to find it for awhile. "We were living with my parents in a little house. My parents, my brother, his wife, were all living under the same roof," he recalls. In addition to the cramped quarters, Eddy notes that the house was in bad shape. "It was old and the roof leaked. There were gaps in the walls, which caused dust, wind, and rain to enter. It was difficult, especially in the summer, where everything was dirty."
For two years, Eddy and Marleny lived in that little house. "There was no privacy, and we liked watching television at night. However, this caused problems, because my parents go to bed early and disliked the noise."
Weary by their circumstances, Eddy and Marleny started to seriously consider other living options. "A few years back, my dad gave us some information about Habitat Guatemala," he explains. "We went to the office in Panajachel to see the payment plans and the different models. We spent a month getting all of the paperwork together, like getting the land and help with the construction. It took 15 days to receive confirmation."
Soon after, Eddy and Marleny began building their home. "We were both around for the construction. The group that came were friendly and hardworking more than anything. They were always helping. When they found out about Marleny's business, they were super excited and were especially fond of the ice cream that she sold." He laughs at the memory. "We talked, worked together. We would go visit my wife at the store. Repeat."
Two months after moving into their new home, Eddy expresses that he is happy with the changes. "It feels beautiful to have our own house, different. I had always imagined the privacy and everything, and I have so many dreams of what I want us to do here. It's a dream that has become a reality."
Having a space to call their own has also afforded them new opportunities to keep them in sync with a busy lifestyle. In addition to running their family business, Marleny is also studying tourism and administration. Three days a week, she attends the local university in Panajachel, but can return to peace and quiet to study. "The house helps with costs, too, like transportation to the university, food. It's easier to get her degree that way," says Eddy.
As for the team of international volunteers who dedicated their time to help build Eddy and Marleny's house, Eddy has a special message for them. "If you could visit us, the house is built. I hope that you all can come. You are so special to us, and you have been a great help for the building of this house."
https://www.habitatguate.org/wp-content/uploads/2019/09/joss2.jpg
3456
5184
admin
https://www.habitatguate.org/wp-content/uploads/2019/11/logo-negro.png
admin
2017-10-09 16:33:39
2019-12-17 16:20:34
The Umul Locom Family