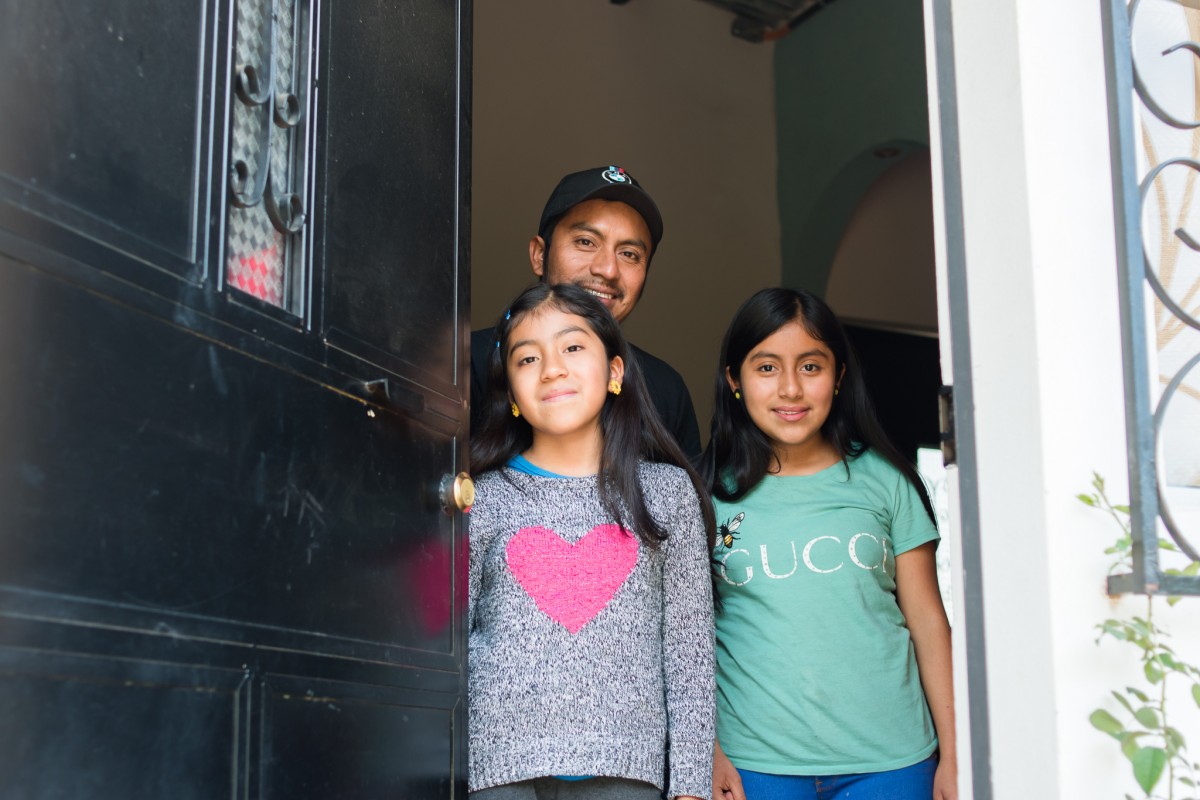 Mynor (38),  his wife, Vilma (33), and their daughters Madeline (12), and Nataly (11) are now living in their new Habitat home in San Juan Tolimán, Sololá. Mynor works as a mason, while Vilma works at a restaurant and the girls are studying from home.
Before partnering with Habitat Guatemala, the family used to live at Mynor's parents house. "When we got married, my father welcomed us at their house, we had two rooms, but we did not have enough space for all of us and our stuff. Later on, we had the opportunity to purchase this piece of land and started to look for options to build our own house, but they were really expensive," Mynor explains, "We remembered that we grew up on a Habitat home, built over 30 years ago! So, after doing some research, we decided Habitat was the best option for our family to build our home." Mynor was the mason in charge of building his own house, that is why it adds a special value for him and his family. "This house is well built, with the right materials and with my sweat too."
When asked how they feel with their new home, Mynor smiles and responds, "We feel great! we feel more comfortable now, we have our own space, we breath on a different place! each of us has its own room, we feel blessed. Now, we have the opportunity of having our own house," he continues, "we are still paying for it, but soon it will be ours 100%. It feels like a dream come true, to have our house thanks to Habitat!"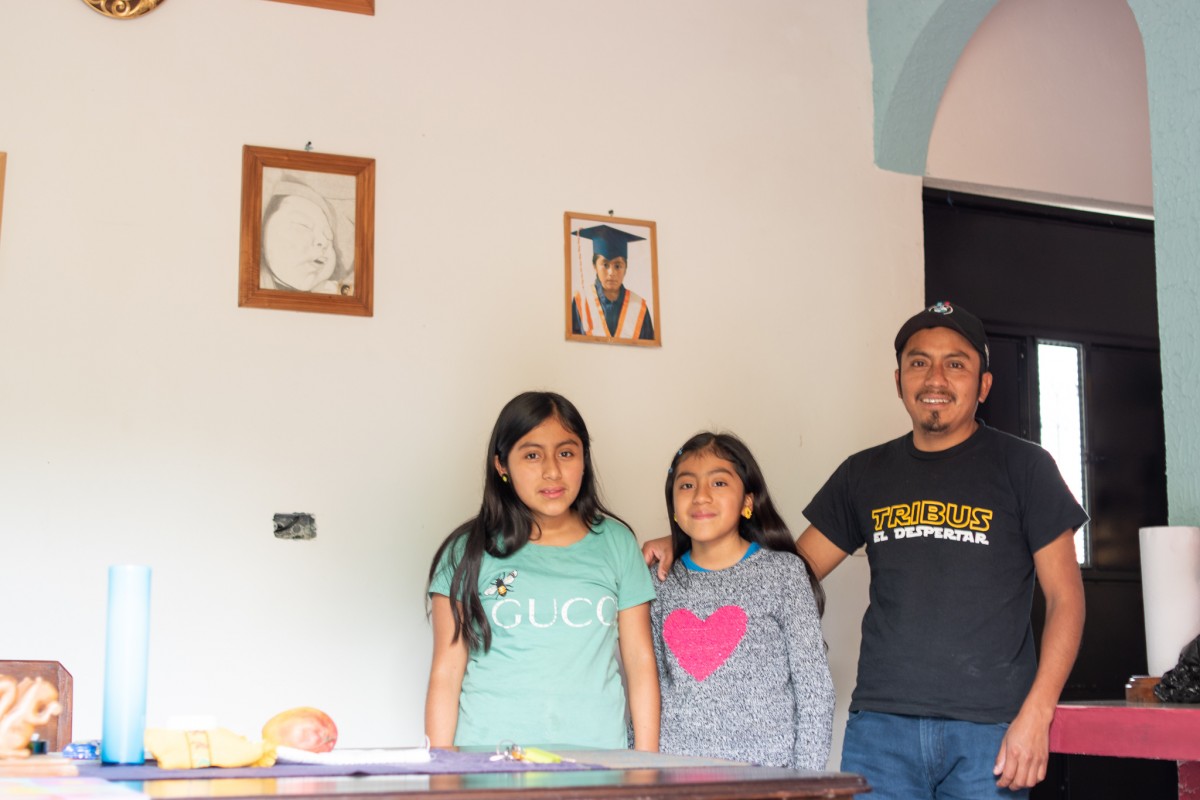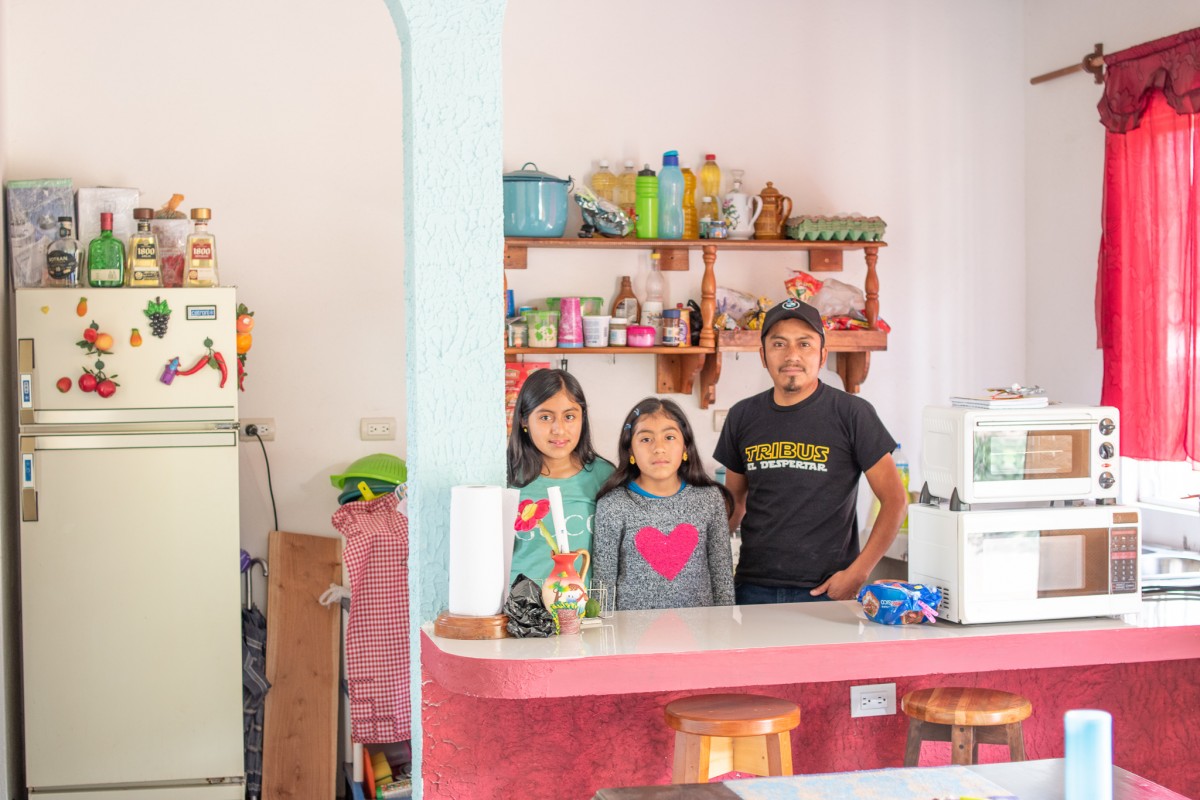 Regarding to COVID-19 pandemic, Mynor mentions, "Regarding to that, we feel grateful to God for having this house, and our space." he continues, " besides everything that has happen, the girls have enough space to take their classes and make their homework. In the old house, we only had one table to share, and it was not enough for them."
When asked about the time shared with the volunteers the family recalls, "They were such hardworkers! we were surprised to see how strong they were, this piece of land was very hard to dig, and they worked hard! despite the heat and difficulties," says Mynor.
He finishes by sharing a message to the volunteers: "Receive our greetings! thank you very much for your hard work, thank you for coming to help us build our home! From the bottom of my heart I wish that you can come again and visit our home! feel welcome to visit us.  Thanks again for working for this cause. May God bless you."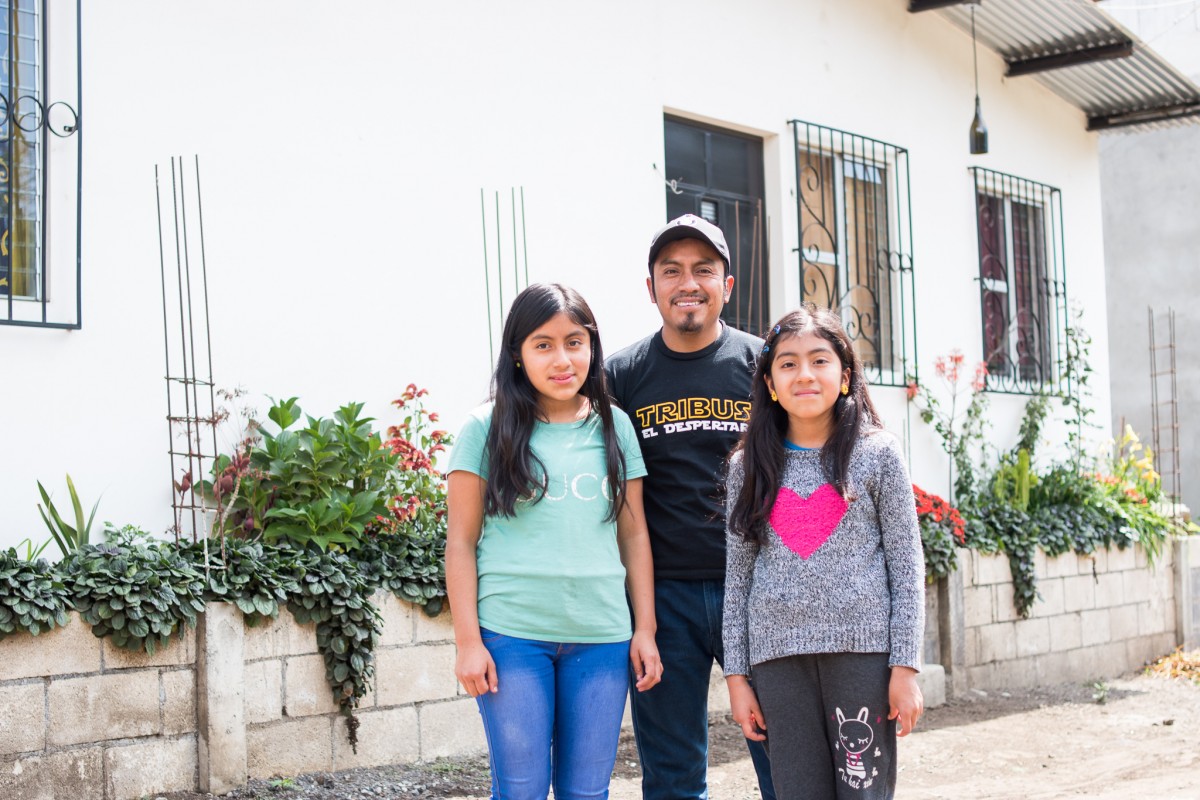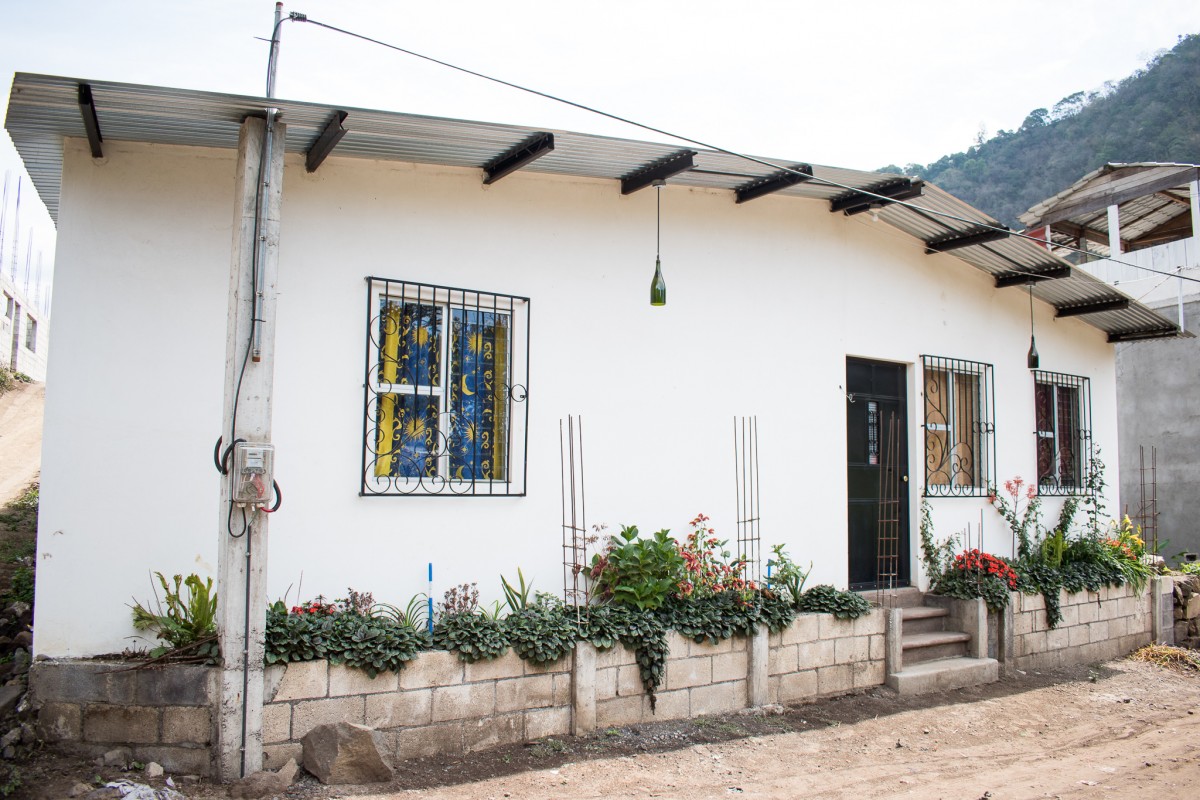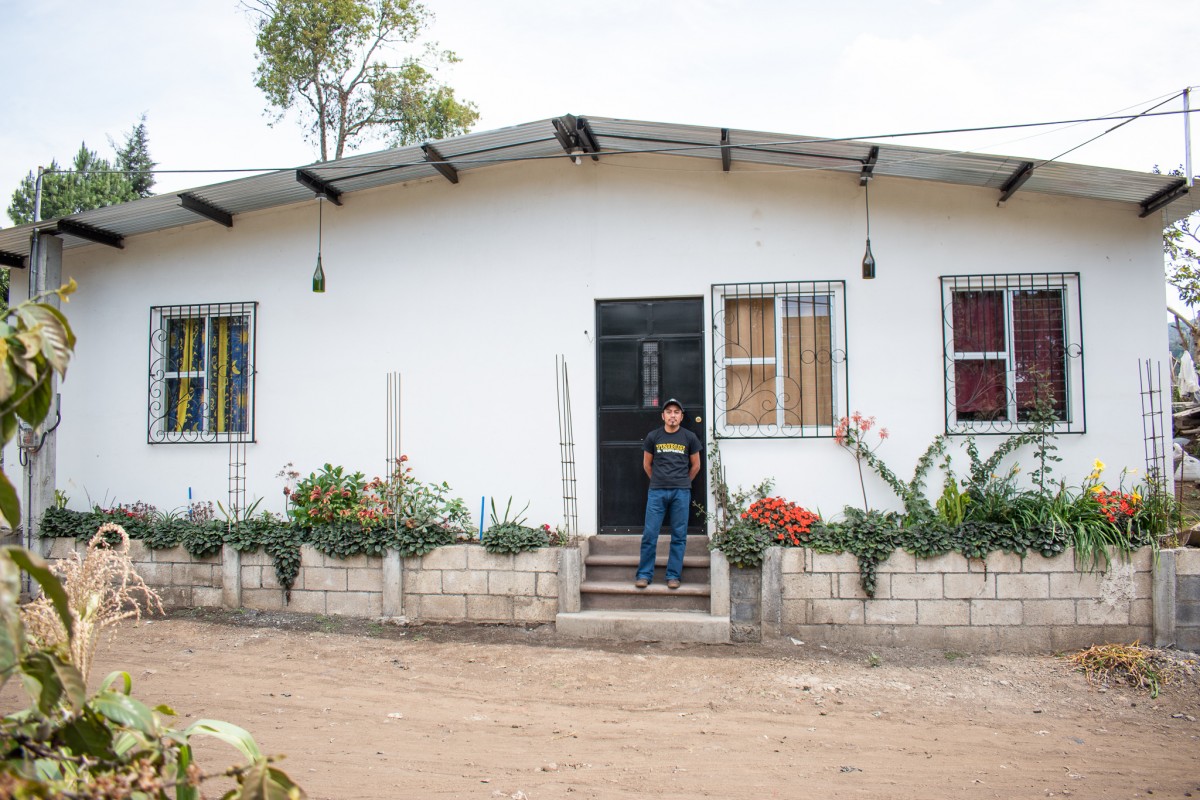 https://www.habitatguate.org/wp-content/uploads/2021/06/DSC_1620.jpg
800
1200
profiles
https://www.habitatguate.org/wp-content/uploads/2019/11/logo-negro.png
profiles
2021-07-07 15:56:22
2021-07-07 15:56:22
The Mynor Hernández Family