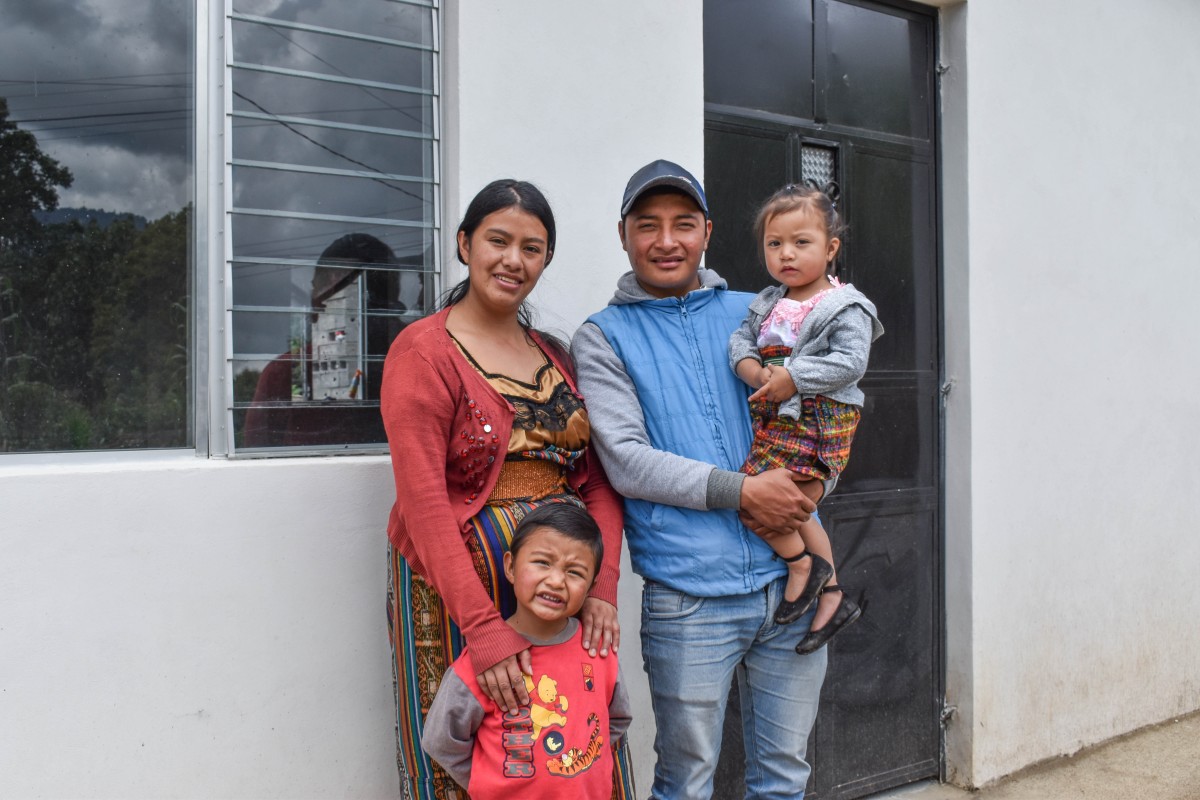 María (22), her husband, Enohías (25), and their two children,  Enohías (4), and Alisson (29) are now living in their new Habitat home in San Andrés, Semetabaj, Sololá. Enohías works for the cable company, while María works in a pharmacy.
Before partnering with Habitat Guatemala, the family used to live with their parents. "We were living with my parents-in-law for almost three years. Then we moved to the house that is below us, but it was a small space for us; we needed a bigger place," Enohías explains. They learned about Habitat Guatemala's programs through a relative. After doing some research, they decided it was time to invest in a space of their own. "It was time for us as a family to have our own space," he mentions.
When asked how they feel with their new home, María answers, "I feel very happy. I believe that every women has the desire of having their own space; a place to have their belongings, their own home. Anhoías and Alisson explain that they feel very happy that they like our home." Enhonias adds, "to have our own home makes me feel happy, because we know it belongs to us."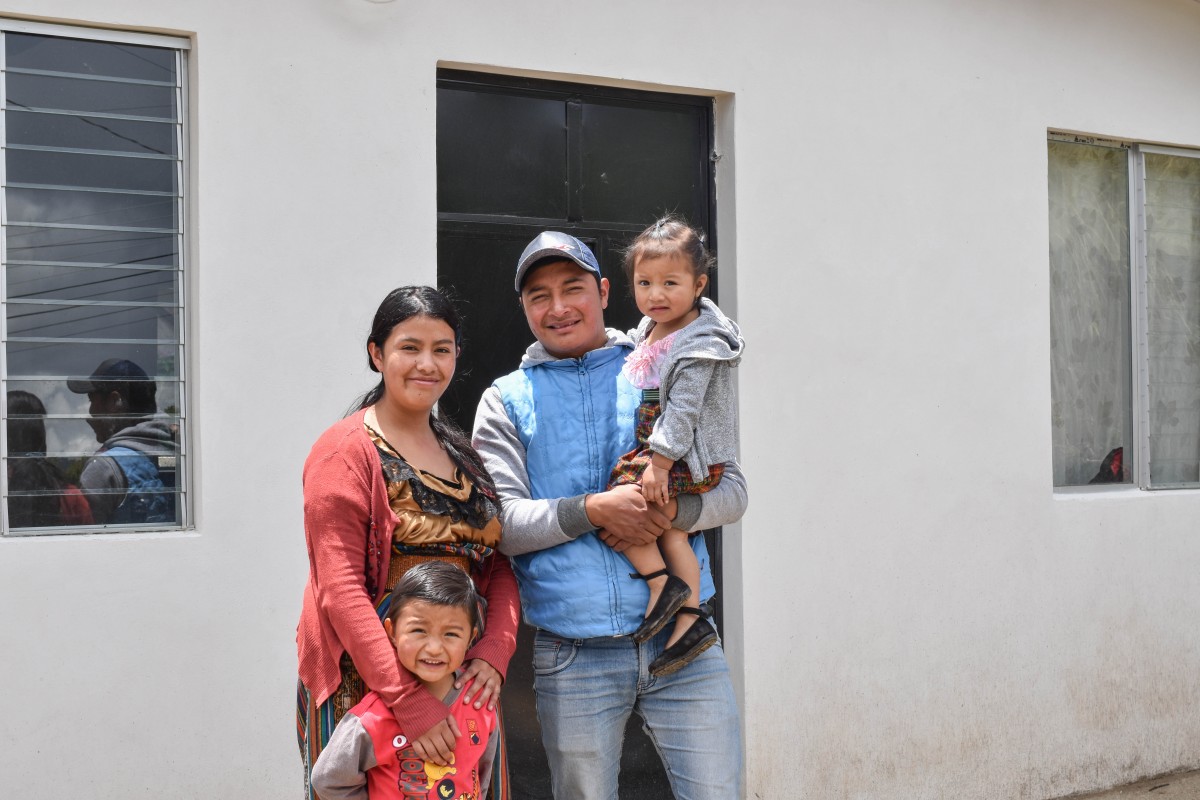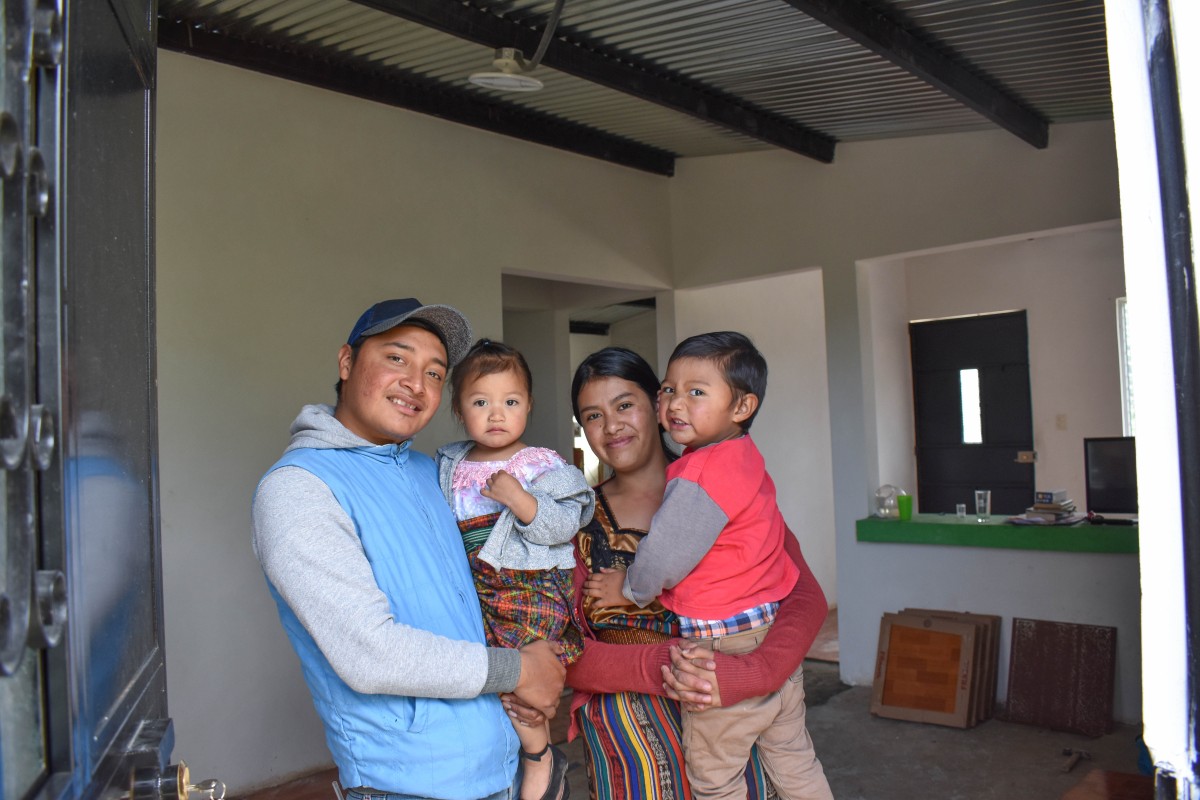 Both María and Enohías enjoy playing with the kids. We like to listen to music, watch tv and rest as a family. "Our life has changed a lot now that we have more space and we can decide what to do in our own home," says María. While we visited the family, they were adding tiles to the floor. In the future they would like to paint the house and add another room.
When asked about the time shared with the volunteers the family recalls, "It was a great week! We were happy to start the construction with the volunteers. All of the volunteers came with the desire to work hard. They came from abroad to help us, we appreciate that a lot," says Enohías. "They were very kind with our children, they played with them. We were very happy," adds María.
"Thank you all for your support! You came to teach us how to work with joy and will. May God bless you and light your path. We will always remember you as an important part of our family," says Enhoías. "We send our greetings to you. We will always remember you. The doors to our home are always open, come and visit us!" adds María.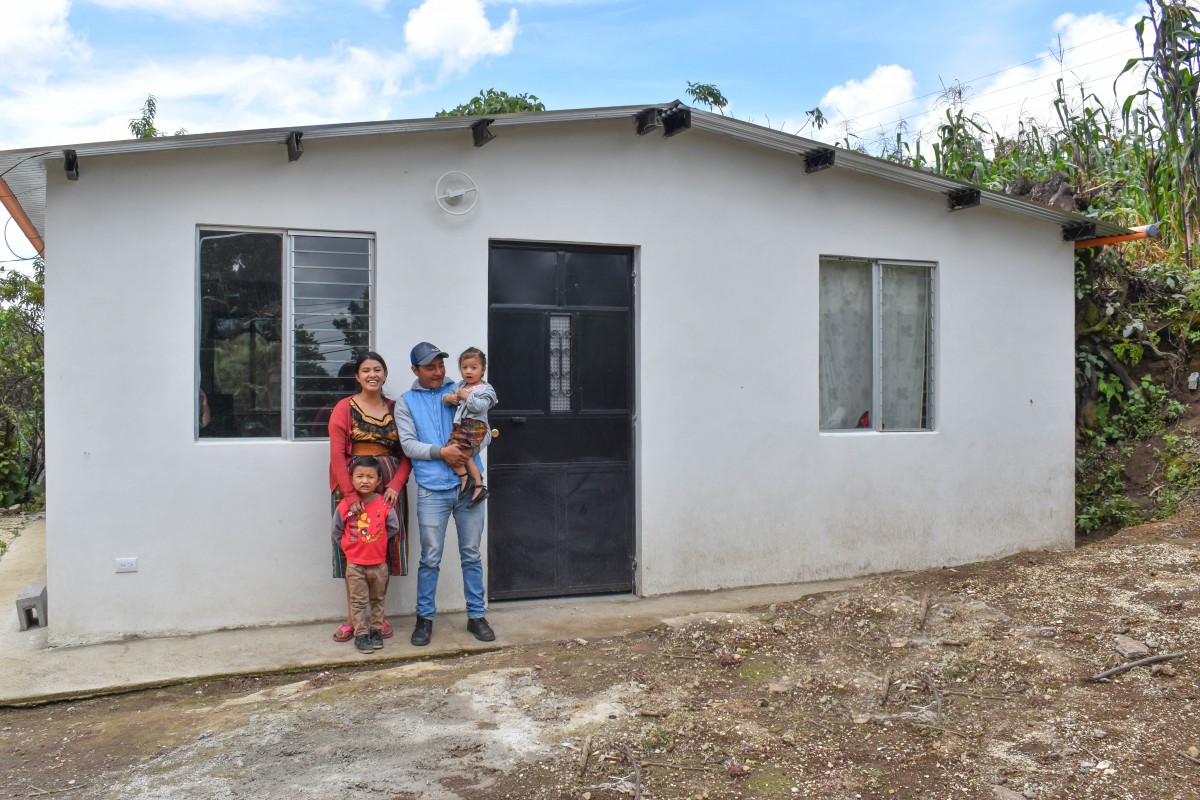 https://www.habitatguate.org/wp-content/uploads/2019/12/DSC_0188.jpg
800
1200
admin
https://www.habitatguate.org/wp-content/uploads/2019/11/logo-negro.png
admin
2019-12-13 17:03:06
2020-05-07 14:37:38
The María Agustína Cux Family