Although the world is going through a difficult time, our work at Habitat Guatemala is not stopping. Housing and the search for opportunities for a better quality of life for Guatemalan families continues to be our main goal, and is more important than ever.
One of the key factors to staying safe during this COVID-19 crisis is sheltering in place in adequate housing. Unfortunately, many families in rural Guatemala do not have access to this resource and continue to live day by day in improvised structures, with no access to public services like potable water or electricity. Fathers have to work every day in the fields in order to put food on the table, while mothers have to stay at home and take care of family chores and children.
As part of our Extreme Poverty Focus Program, Habitat Guatemala provides different solutions to relieve each of these problems, one of which is the lack of access to clean potable water. Currently in Guatemala, over 95% of water is polluted. More than 2,000 children die each year due to intestinal diseases caused by drinking contaminated water. Adding to the issue is the fact that access to this basic need is becoming increasingly scarce and difficult to obtain. This plays out in urban areas due to low quality services and in rural areas because of no coverage at all. Over 20% of the population in these areas do not have access to any water services.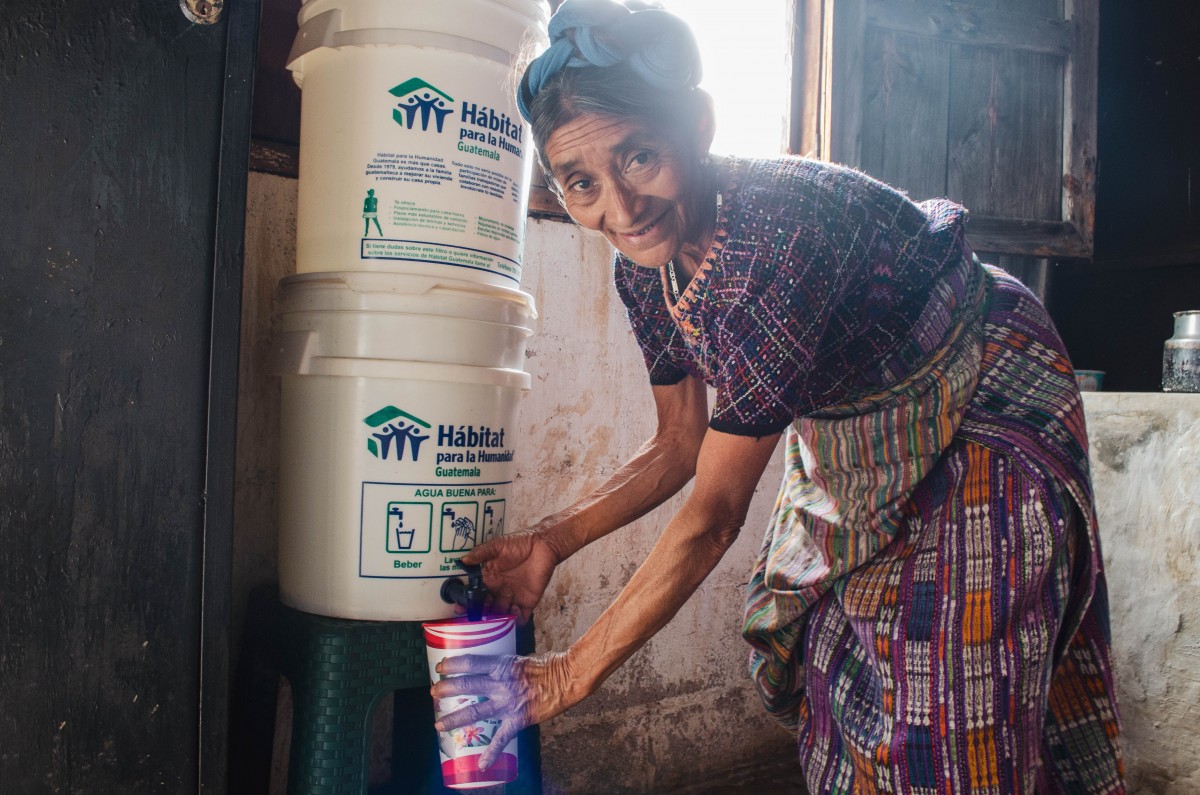 Our water filter guarantees:
Access to drinking water through a basic service that runs on gravity and offers 18.5 liters of water daily.
Reduction in the use of firewood to boil water and on spending for bottled water (families spend approximately Q576.00 on bottled water per year).
9% elimination of bacteria like E. coli, Salmonella, Klebsiella, Clostridium, Citrobacter, Proteus and other hydrogen producing acetogenic organisms related to fecal matters.
Reduction in the prevalence of gastrointestinal diseases, especially in children.
This Mother's Day, we aim to continue serving all of the hardworking Guatemalan mothers, so that they and their families can have access to clean water to keep them safe during these difficult times.
Do you want to be a part of this initiative? Are you planning on buying a gift for your mom? Instead of buying something that won't last long, give the gift that keeps on giving! Make a donation to Habitat Guatemala in the amount of a purifying water filter ($35 USD) for a Guatemalan mom, and receive a certificate to share with your own mom in her honor.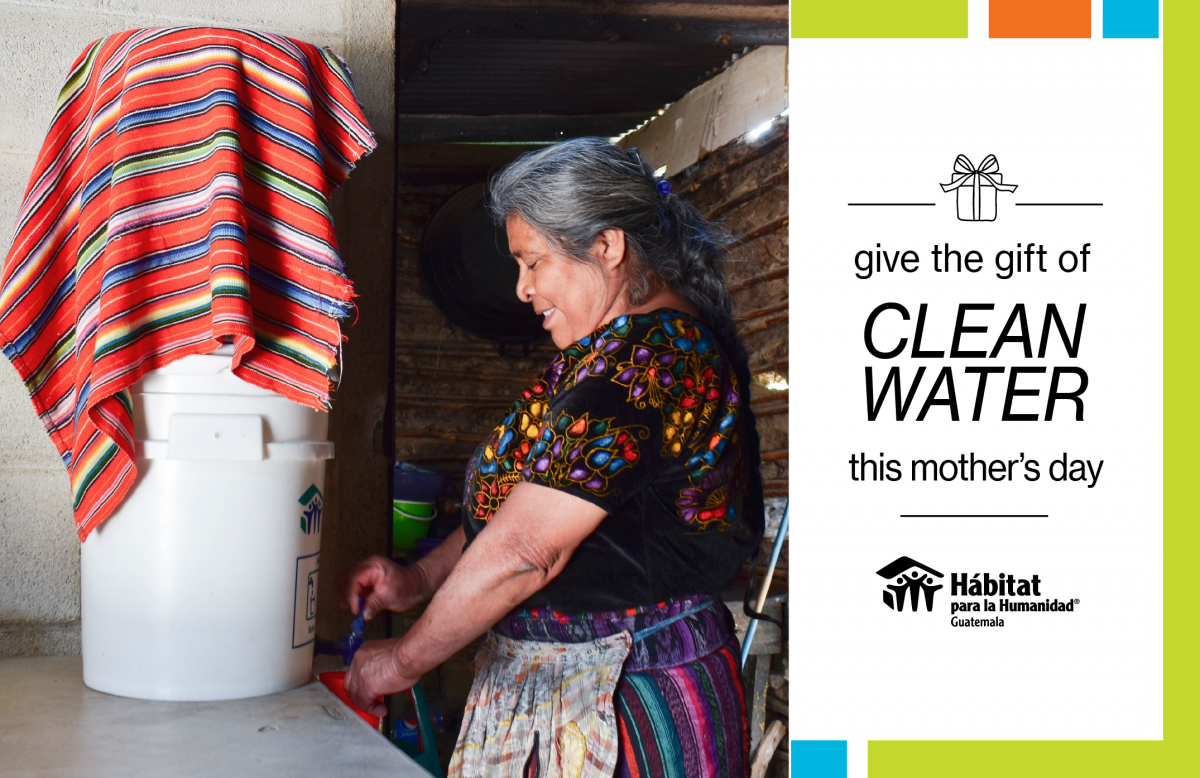 https://www.habitatguate.org/wp-content/uploads/2020/04/FilomenaCuj2-2.jpg
1200
1200
profiles
https://www.habitatguate.org/wp-content/uploads/2019/11/logo-negro.png
profiles
2020-04-25 09:58:20
2020-04-28 14:49:00
The gift that keeps on giving - Water filters for Guatemalan moms