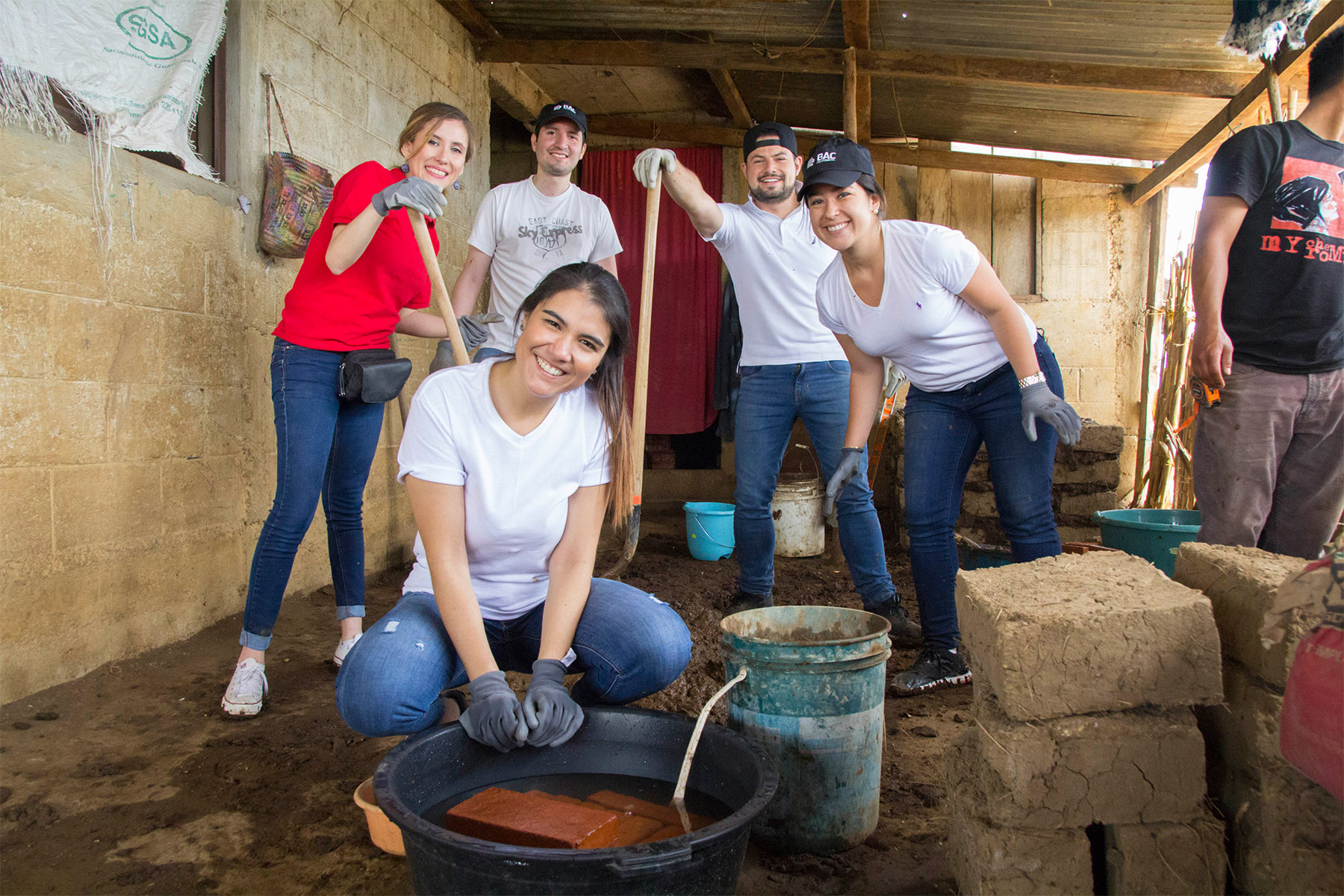 For most of his life, Moises Cumes (33) has worked to support others. As a mason, he has a valuable skillset, and he enjoys tackling development challenges in Guatemala. "I worked on government projects with the military after the earthquake struck eight years ago," he says. "This is work that I am familiar with. And it is excellent work!" he laughs.
Through participating in country-wide improvement projects, Moises came to know hundreds of people. Eventually, he realized that he himself needed support. With his five children quickly growing up, he knew that the lack of space in his home would present a problem. For that reason, he sent in an application to build a housing extension with Habitat Guatemala. His family was quickly accepted.
"About a year ago, construction began. It took about a month to complete," he reflects. The new extension, which sits adjacent to their house, features two bedrooms, as well as a spacious living room with couches. Here, Moises's five children, Bryan (12), Jesica (10), Sergio (8), and five-year-old twins Elder and Joselin, have ample room to play games. Extra space has also provided Moises and his wife, Rosalia (33), with some relief.
"My children am happy, and so I am happy," he says. "Life is easier now. There is more space and comfort, more things to do." The family will often sit in their living room to watch soccer games on television, or dance to music.
Having worked with Habitat Guatemala for several years, Moises had met dozens of international volunteers working to construct housing solutions before. However, the group that came to build specifically with him and his family will always remain in his heart. "They were excellent to build with," he remembers. "They were very friendly. May God bless them, wherever they may be and wherever they may be working."
As for giving back, Moises drives on. He continues to work as a mason with Habitat for Humanity Guatemala in the Sololá area.
https://www.habitatguate.org/wp-content/uploads/2019/05/Bac-3.jpg
1200
1800
admin
https://www.habitatguate.org/wp-content/uploads/2019/11/logo-negro.png
admin
2017-06-22 16:03:08
2019-12-17 16:27:10
The Cumes Family