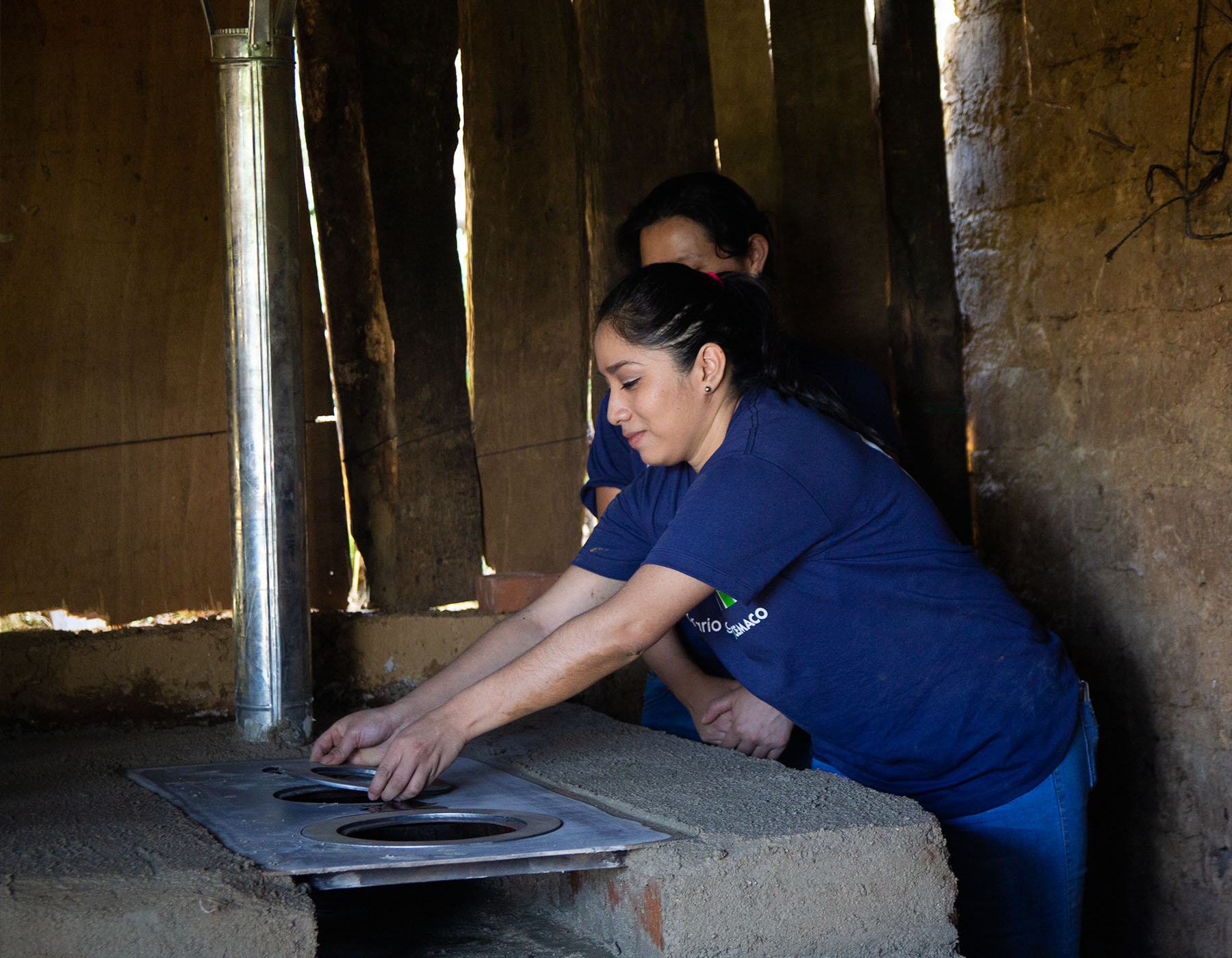 On the beautiful slopes of Lake Atitlán, there's a narrow gravel road that passes through a valley ends in a tiny village called Canton Tzancorral. The path is too small for a bus, and it's even precarious for some motorcycles. Nearly the only vehicles that pass are little red tuk-tuks that have taken a beating.
One tuk-tuk drops off Angelico and Clara at their new home. They've been in town running some errands, buying a thing or two for their new store. Angelico eagerly explains.
"Now that we live here, we've put up a little store," he says. He tells how it's a strategic location as it's the first house you see when you enter the town, and it's located on the only road that goes in and out. Currently, the store is small. It's got a selection of packaged snacks and some fruits for sale.
But Angelico and Clara know that something, even a little something, is better than nothing. Angelico's full-time job is working in the fields. No, it's not ideal, nor is it his first choice, but nothing else is available. Angelico has already finished his basic education, graduating from 12th grade and enabling him to work at a formal business or institution. Coming from the countryside, that's quite an accomplishment in itself. But Angelico can't take advantage of it because as he says "the economy is bad" and there are no jobs for him to apply for. So Angelico has no choice but to head back to the fields, making 50 quetzales ($6.65) per day as a laborer. Based on his income, he barely qualifies for a Habitat home, but he chose a smaller house model to reduce his monthly payment.
Angelico's nieces run to greet him as goes inside his home. He and Clara are glad to be on their own, especially with their 4-year-old Carina Pamela and another that's due on the 13th of August. They are currently living in the home next door, that of Clara's parents. There's nothing easy about moving your life when you make less than $7 per day. So the family is making the move slowly.
Either way, Angelico says the new place is a blessing. "God opened the doors for us," he says. "The house is a great achievement for us. Here, nobody tells us what to do, and we don't feel the shame of living in somebody else's house."
"Thanks for taking the time to visit us," says Angelico of the volunteers who came to lend a hand. "We are a humble family. Thanks for remembering us and coming to construct our house. Just like you've helped me, may you go and help other families who need help as well."
Angelico and Clara are taking small steps toward independence and family security. They are planning to plaster the exterior walls so that they last longer, but that step will come in time. The house will keep them safe, dry, and satisfied all the while.
https://www.habitatguate.org/wp-content/uploads/2018/08/2.jpg
1400
1800
admin
https://www.habitatguate.org/wp-content/uploads/2019/11/logo-negro.png
admin
2016-08-12 08:44:53
2019-12-17 16:28:18
The Angelico and Clara Family