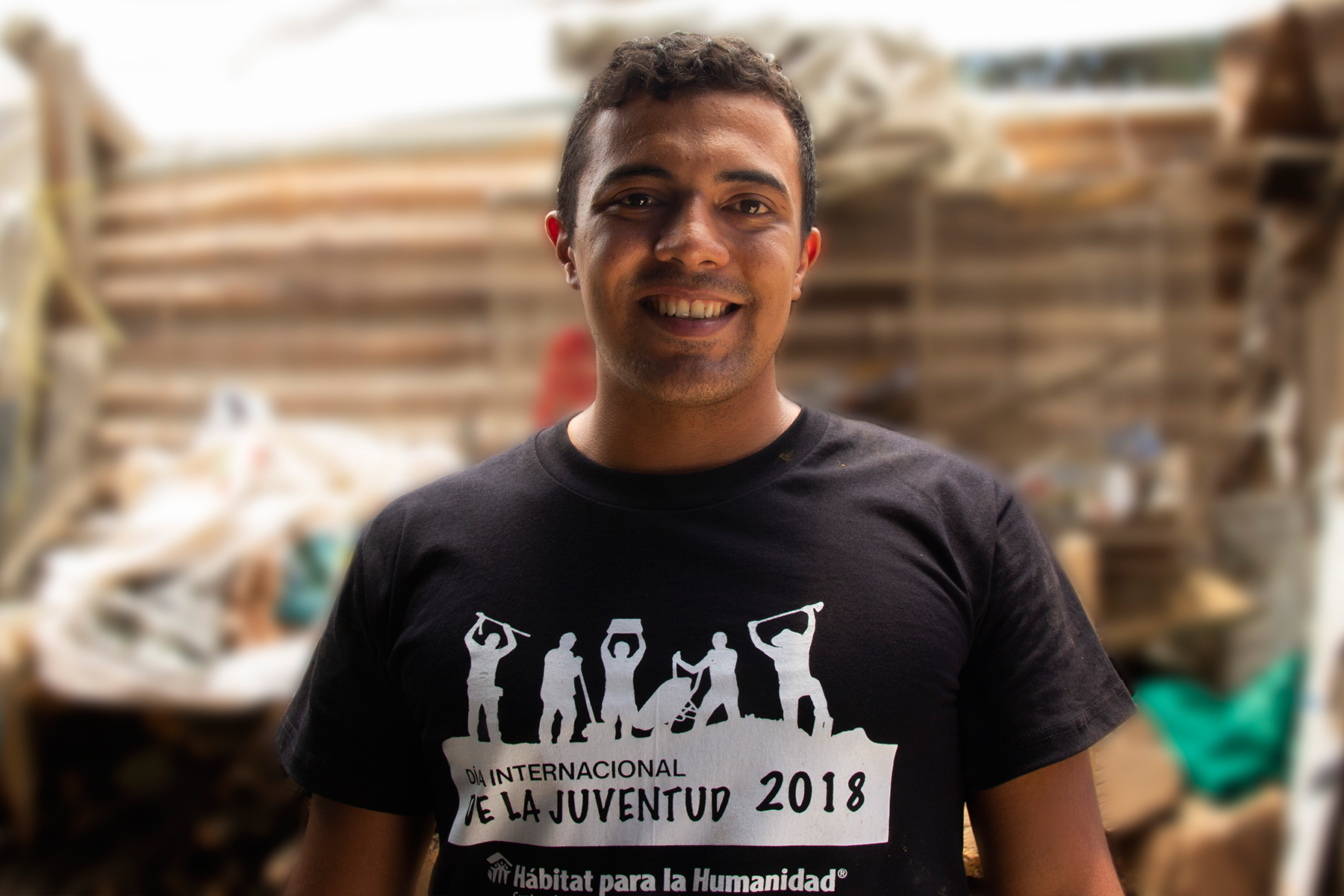 "Three years ago we got married," says Marcos. "We had been living with my parents-in-law…I didn't like that very much."
Marcos, his wife Claudia, and their two-year-old son Marcos David had been living with Claudia's family for years and they were tired of it. They had no space, and there was no dignity in their housing situation. They didn't feel like an honorable and independent family.
"It was hard to adapt with them," says Marcos. Aside from the whole living with the in-laws thing, the family was growing, and their son was requiring more and more space.
So they built their house with Habitat Guatemala, because we provide an awesome opportunity (almost-no-interest loan) for low-income families. During the home's construction, there were some visitors who came to lend a hand to the family. "Thanks for working together with us," says Marcos to the volunteers. "It was a lot of help that week. Come visit again!"
The new place, according to Marcos, is a big difference. "It makes our living situation simpler," he says. He notes how much more space they have and how good it feels to have their own place.
The house is currently being used as a temporary work space before they all move in. They have to keep the income flowing! Marcos is a potter by trade, and he makes a bunch of awesome little artesanías, or artisan objects, that he sells in the Capital at a market. He doesn't make any fortunes from his work, but he makes enough to get by.
For Marcos and Claudia, the home means a new place for their family, a place where they can have a sense of dignity and independence.
https://www.habitatguate.org/wp-content/uploads/2018/08/11.jpg
1200
1800
admin
https://www.habitatguate.org/wp-content/uploads/2019/11/logo-negro.png
admin
2016-08-02 14:12:45
2019-12-17 16:28:18
The Marcos and Claudia Family