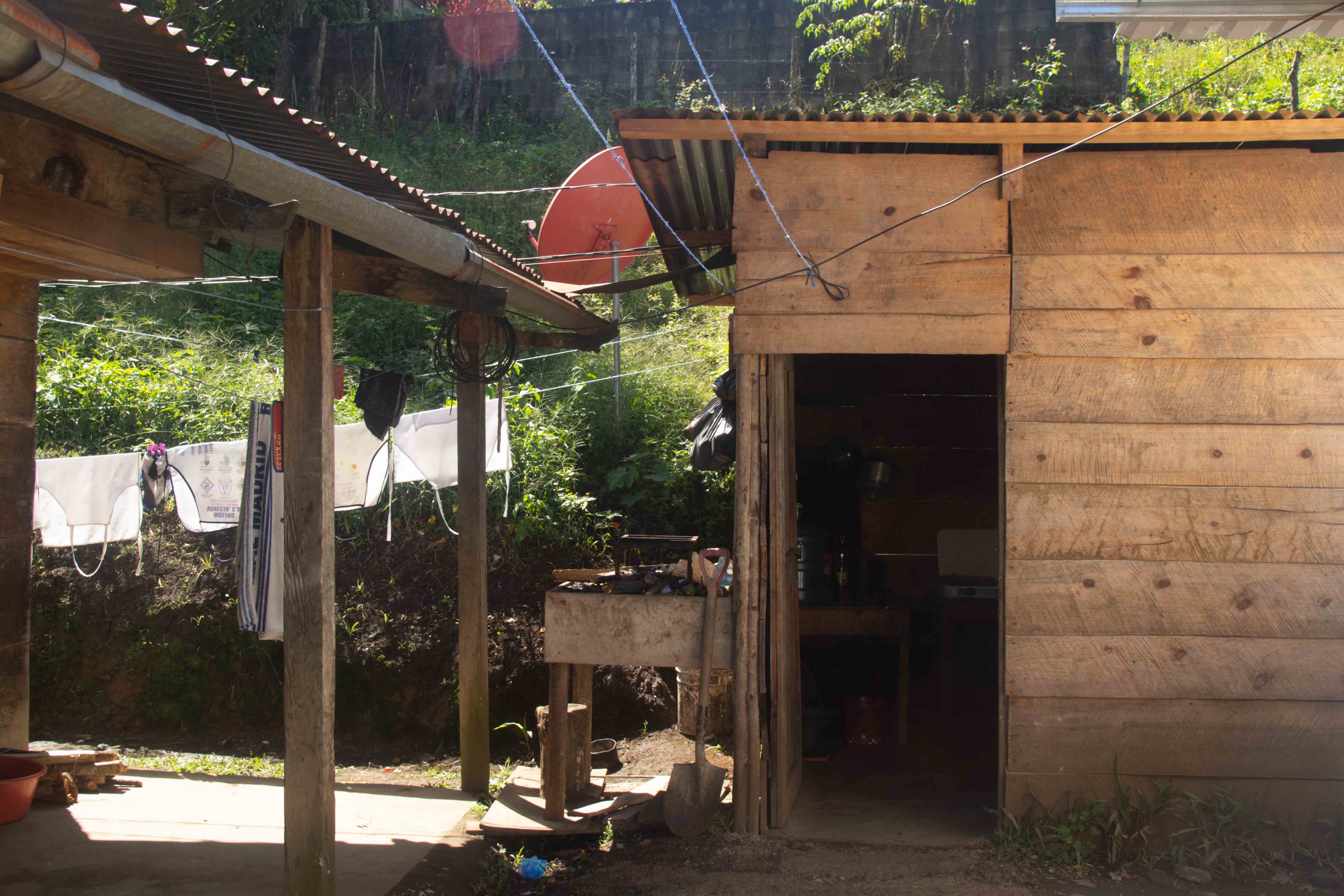 Erika Marlena Lopez (24) walks with a spring in her step. She is one of the most energetic members of her village and is always looking to get more involved with new community development projects, usually while balancing her youngest child, three-year-old Mabely, on her hip and her five-year-old son, Eliasa, tagging at her heels. The smokeless stove from Habitat Guatemala was just what she and her family needed.
"Our stove was smaller before. It was terrible," she remembers. "We couldn't make tortillas with it. It didn't have a chimney, so smoke poured out of it. Plus, it was borrowed from a family member, so it wasn't even something that we could call ours."
Erika explains that the new smokeless stove has saved her family's life. The new stove is taller, so her children cannot grab the burning logs. And they no longer have to walk thirty minutes to the nearest doctor in case they get sick.
The stove has also saved her family a bit of money and has made educational opportunities a bit more accessible, especially for her oldest daughter, Leidy (7). "Whatever money we don't spend on firewood, we use for her so that she can go to school," Erika says proudly. "We can buy her books, her materials, or other little things that she may need."
When asked about the team that helped build her stove, Erika's eyes light up. "May they keep fighting for us. We want to thank you for the work that you did. We have nothing to pay you, but thank you for giving us this stove. May God bless you. We are so grateful for your help."
https://www.habitatguate.org/wp-content/uploads/2019/03/IMG_0804.jpg
3456
5184
admin
https://www.habitatguate.org/wp-content/uploads/2019/11/logo-negro.png
admin
2017-04-21 11:17:17
2019-12-17 16:27:13
Smokeless Stoves: Erika Marlena Lopez