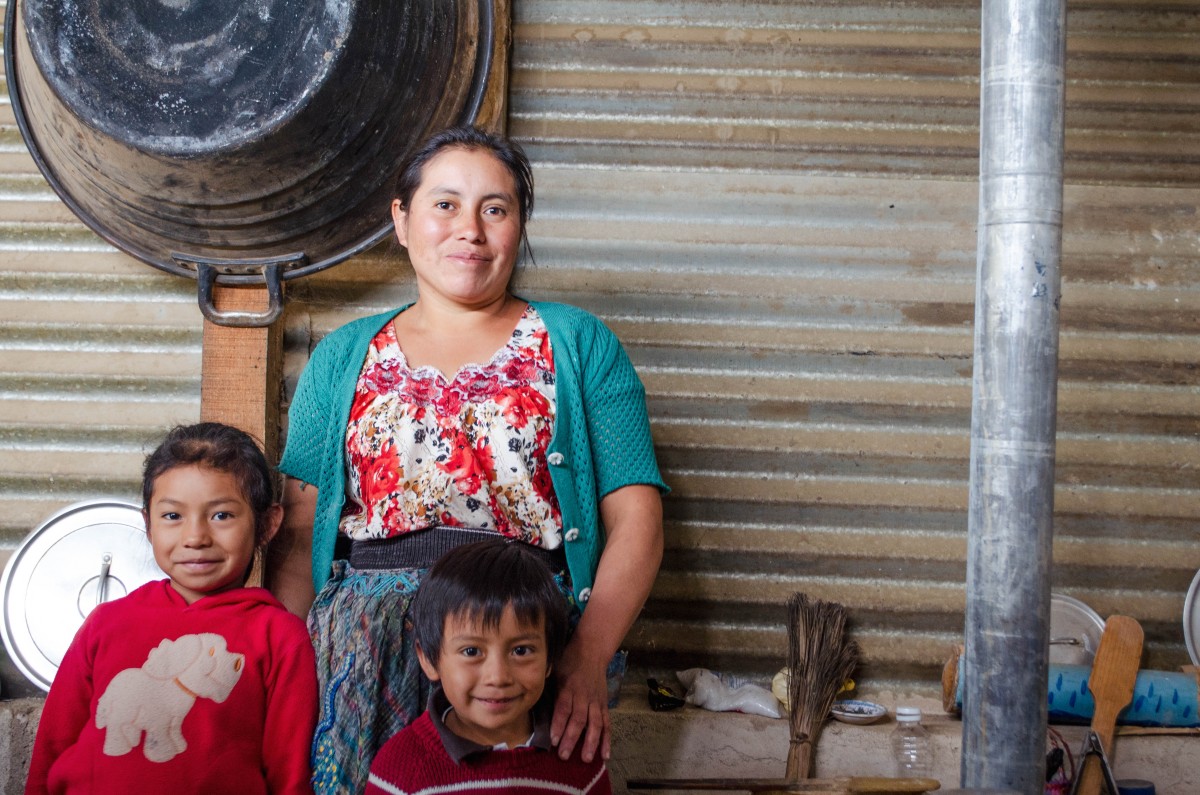 Dorotea Chon Recopachi, her husband and 4 children live in the village of El Rejon Sumpango. Dorotea's husband works in agriculture while Dorotea is a homemaker. The family has lived in their current house for fifteen years, where all the girls Jenny, Dora, Karen  and Kay were born and raised. For most of those fifteen years, Dorotea has cooked with an open fire "pollo" stove, the smoke from the wood affected her eyes, her throat and even her nerves, Dorotea says.
Recently, the family received a smokeless stoves. "Now (the smoke) leaves the house, it goes outside."
She mentioned that not only does the smoke leave the house but the stove also saves wood. "I can cook all of my food at once, all of our breakfast is easier to make and even all the food before we go out to the fields."
Having her new stove has changed her family's life, now they all sit around the stove, which is big enough to be used as a table and now used to enjoy families meals together. "They can be this close to the stove and nobody gets burned" Dorotea demonstrated as one of her children ate, she shared that the kids sometimes got burnt while near the old stove.
Dorotea and her family are thankful to the volunteers who came and helped to build her new stove "I love it and i am so thankful to God and to the volunteers for coming so far to be with us and to give us such a beautiful gift."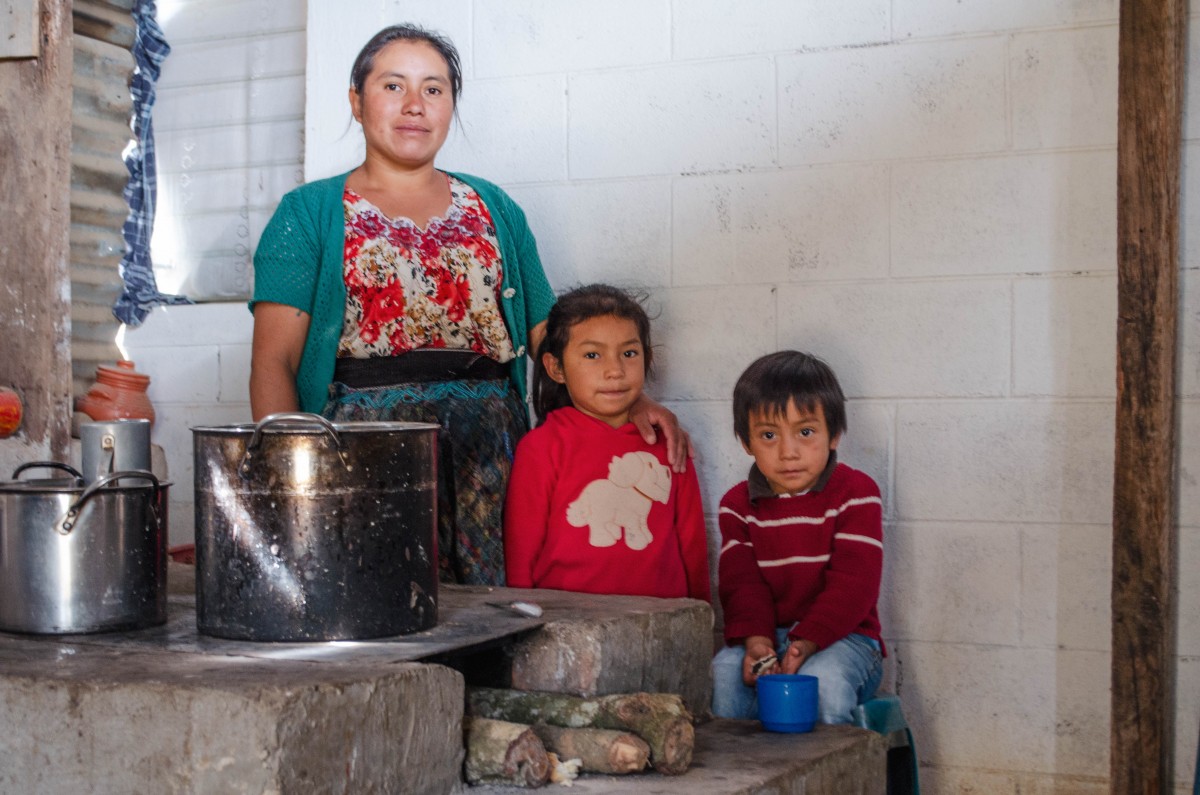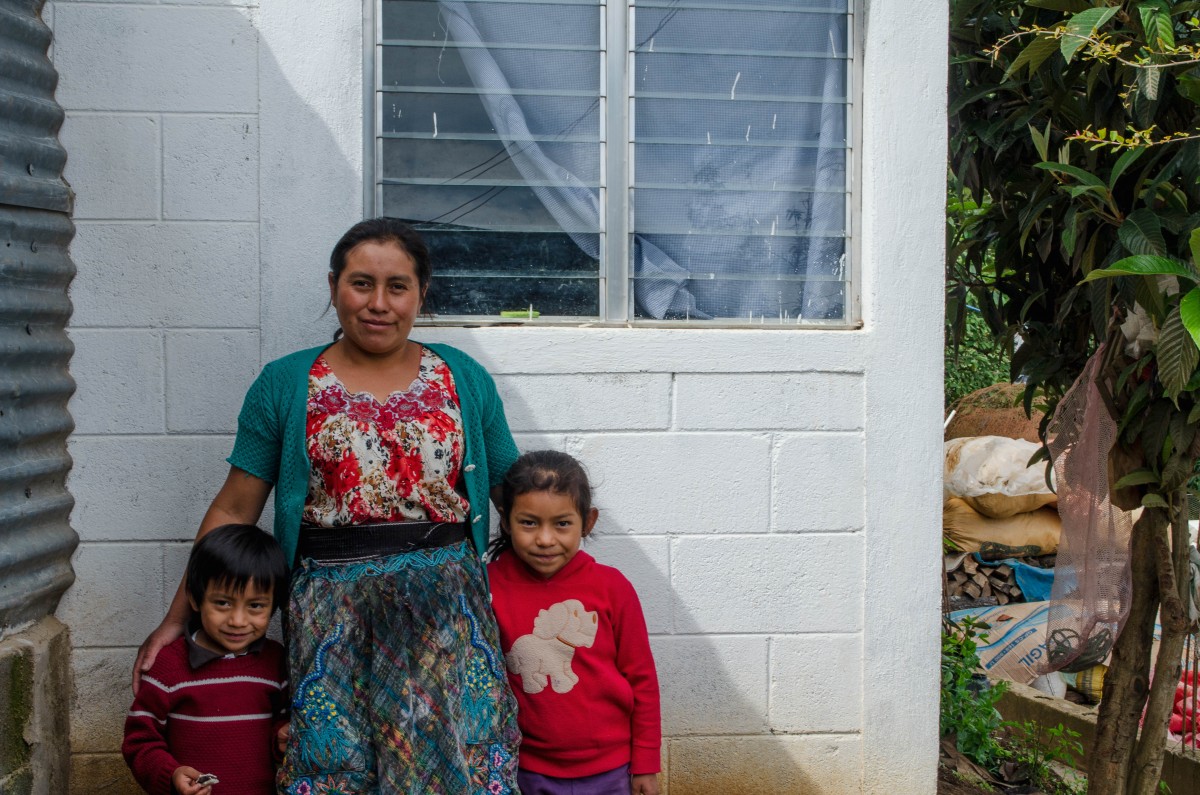 https://www.habitatguate.org/wp-content/uploads/2019/06/DSC5070.jpg
795
1200
admin
https://www.habitatguate.org/wp-content/uploads/2019/11/logo-negro.png
admin
2019-06-05 15:18:13
2020-06-05 10:10:08
Smokeless Stove: Dorotea Chon