Brenda Leticia, her husband Adalberto along with their two children Mailey (11) and Kaily (6) live in the community of Santa Izabel, Chimaltenango. One year after having her Habitat stove installed by a team of volunteers, we spoke with Brenda to find out what difference her smokeless stove has made for her family. These were her words:
"I've lived in this community for 31 years, my whole life. Before I cooked on a "pollo" (an open flame stove) on the ground." The stove caused me to cough a lot and affected my lungs, now it's much better because the smoke leaves and goes outside."
When asked about the difference between her old and her new stove, she says, "the difference is heating– I can heat a lot of things at once—(the new stove) is only one fire but I can cook 4 different things at once—before I had to cook them one at a time." The stove has three "burners" that allows the singular heat source below to heat the wide surface above.
Her favorite thing to cook is the traditional soup, caldo—"why?" we ask—and she explains, the pot used to cook caldo is large because it feeds her entire family; this includes her immediate family of four and extended relatives – twenty-six people in all. This large pot of soup took two hours to make, "now it takes 30 minutes," she says. To the volunteers Brenda offered thoughtful words of gratitude. "First, thank you to you and also to our community leaders who worked closely with Habitat to get these stoves to our community. I never imagined that I'd have something like this."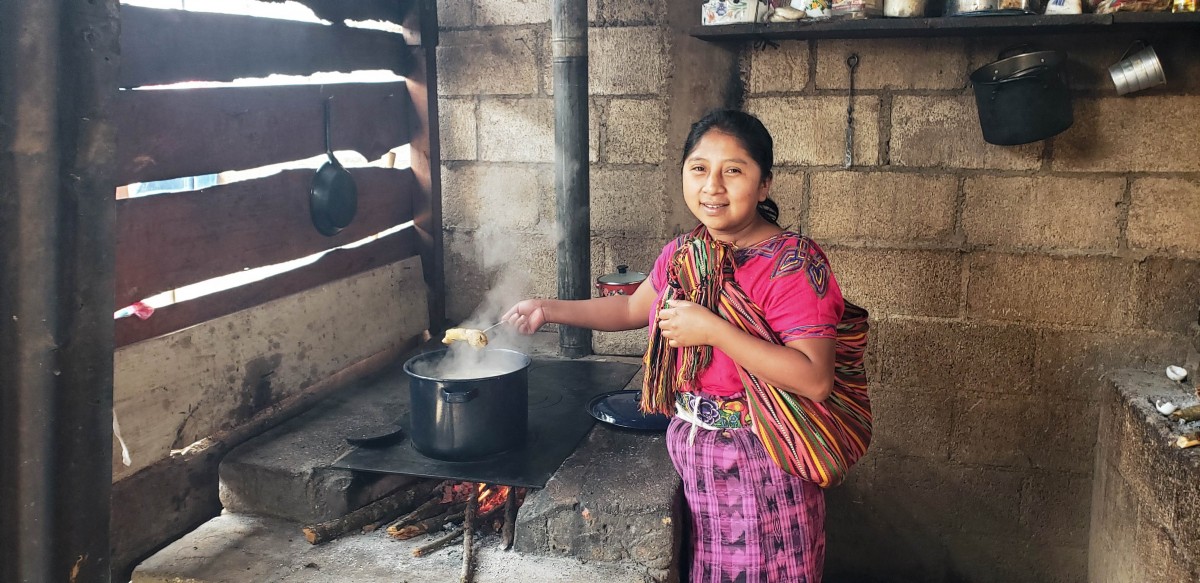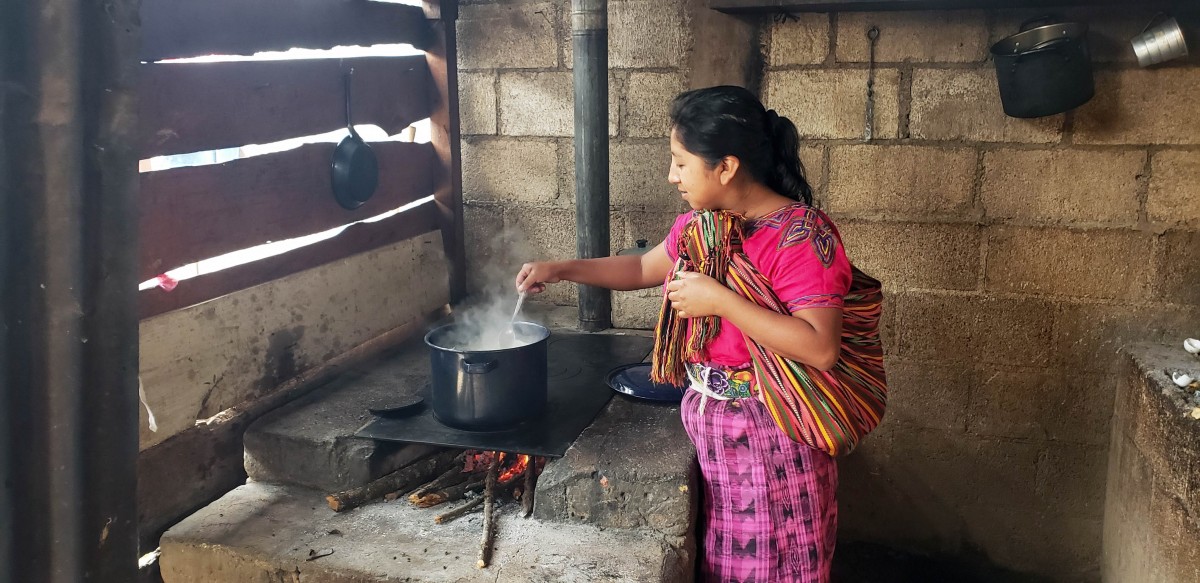 https://www.habitatguate.org/wp-content/uploads/2019/07/20190530_124536.jpg
583
1200
admin
https://www.habitatguate.org/wp-content/uploads/2019/11/logo-negro.png
admin
2019-06-19 09:23:20
2020-06-02 16:56:27
Smokeless Stove: Brenda Ixlá