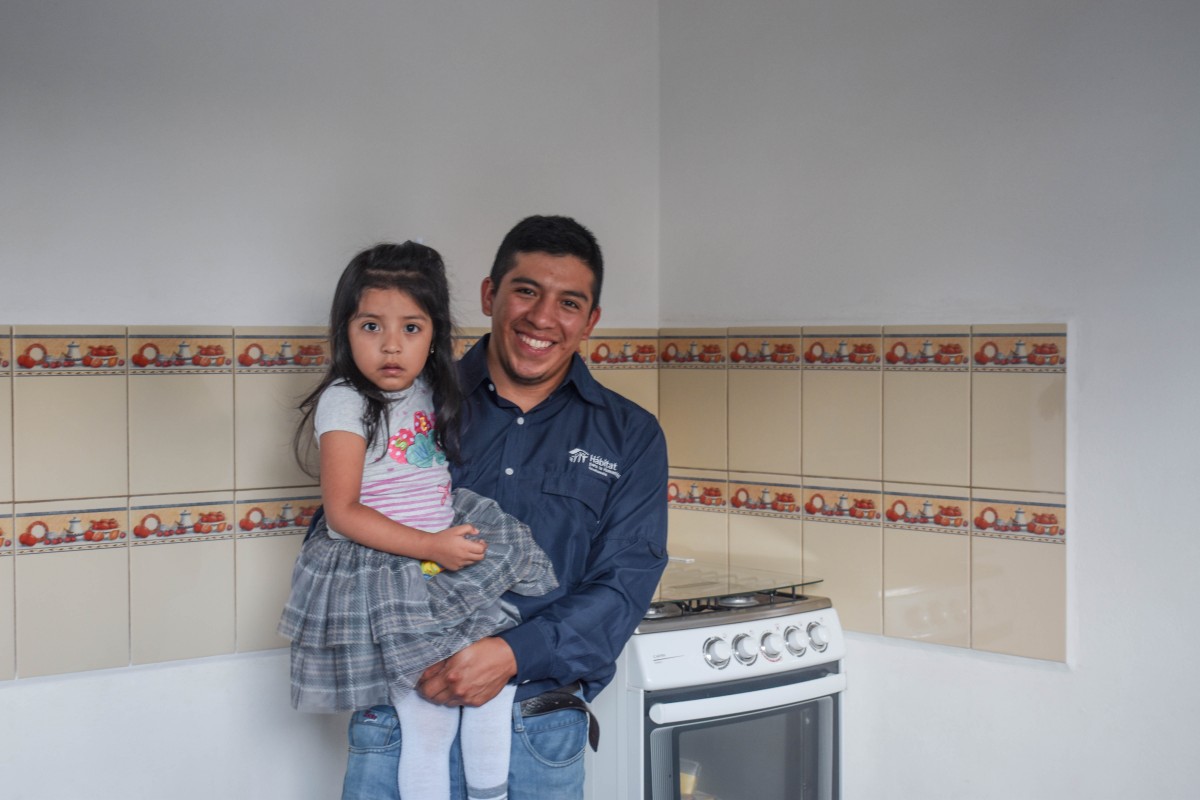 We visited the home of Habitat promoter Oscar Eduardo in the town of Panajachel, Solola. When we visited them the excitement was easily felt.
As a Habitat Promoter, Oscar has helped hundreds of families realize their own dreams, while saving towards a dream of his own—having and building his own home someday through the help of Habitat. "I love working with communities to help families improve their quality of life and I feel very happy for the work that I do to help families build stoves, latrines and houses and have better access to clean water. At Habitat, we work with families with the greatest need – I feel very proud to be a part of the work we do and I feel very satisfied to help the Foundation make these changes in the lives of families. "
Now, that the family is moved in Oscar says his favorite part of the experience "was the moment they gave me the keys. The day that I came and got the keys to the home, it was a great feeling, Its something that I do not know if I truly imagined. I knew I always wanted my own home but to have that day actualized its very beautiful." Prior to his Habitat home, Oscar and his three-year-old daughter, Evelyn, lived with his parents.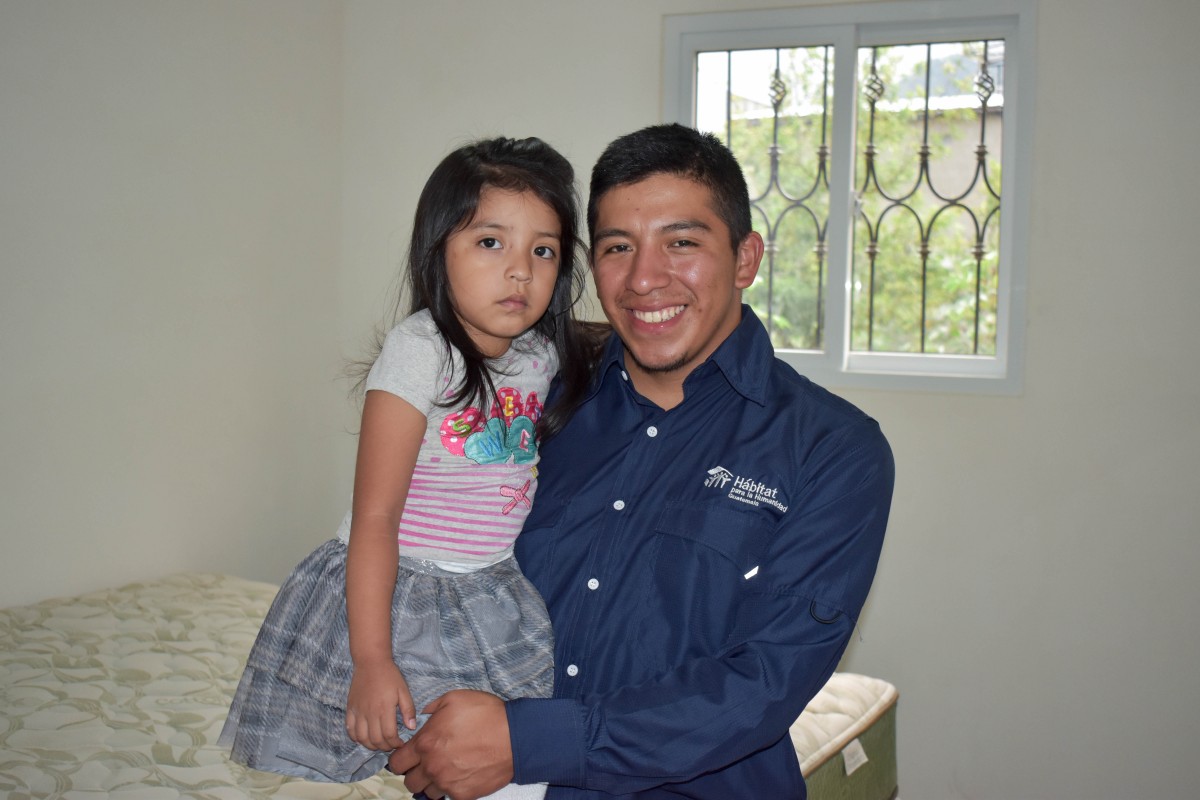 When asked why he wanted to build his house Oscar shared, "it's been my dream to have my own house since I was thirteen years old. At that age, I started learning how to lay blocks and build houses and I decided that a house was something I wanted." Thirteen years later, Oscar is a proud homeowner and like many families that he has helped through his work, his dream has also been realized.
When he recalls his overall experience, the volunteers came to mind, "They were a very fun group. Everyone always came together and worked very hard. On the day the materials came, the group helped unload it all in one day and I remember how tired everyone was at the end of the day because everyone was so focused and committed to seeing it done well," he says.
When asked about his plans for the house, Oscar says: "I plan to pay down on the amount of the house and then to put a roof that will cover the pila and wash area." "My long term, my vision is to add a second level."
Oscar shares a message for the volunteers: "Thank you to each and every one of you. I am grateful for the entire group and how hard they worked" says Oscar. The work of the group shows, the house is small and beautifully constructed and with final touches in place, it's clear to understand Oscar's enthusiasm and pride as a Habitat homeowner.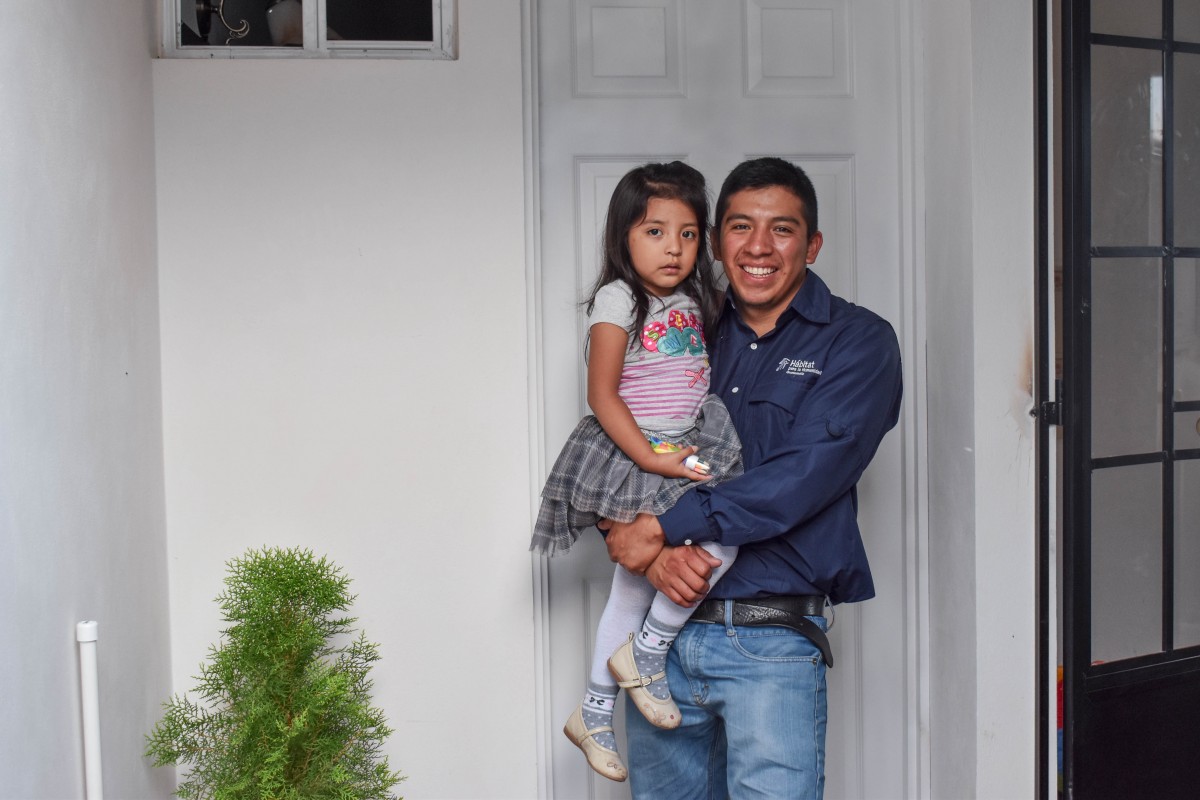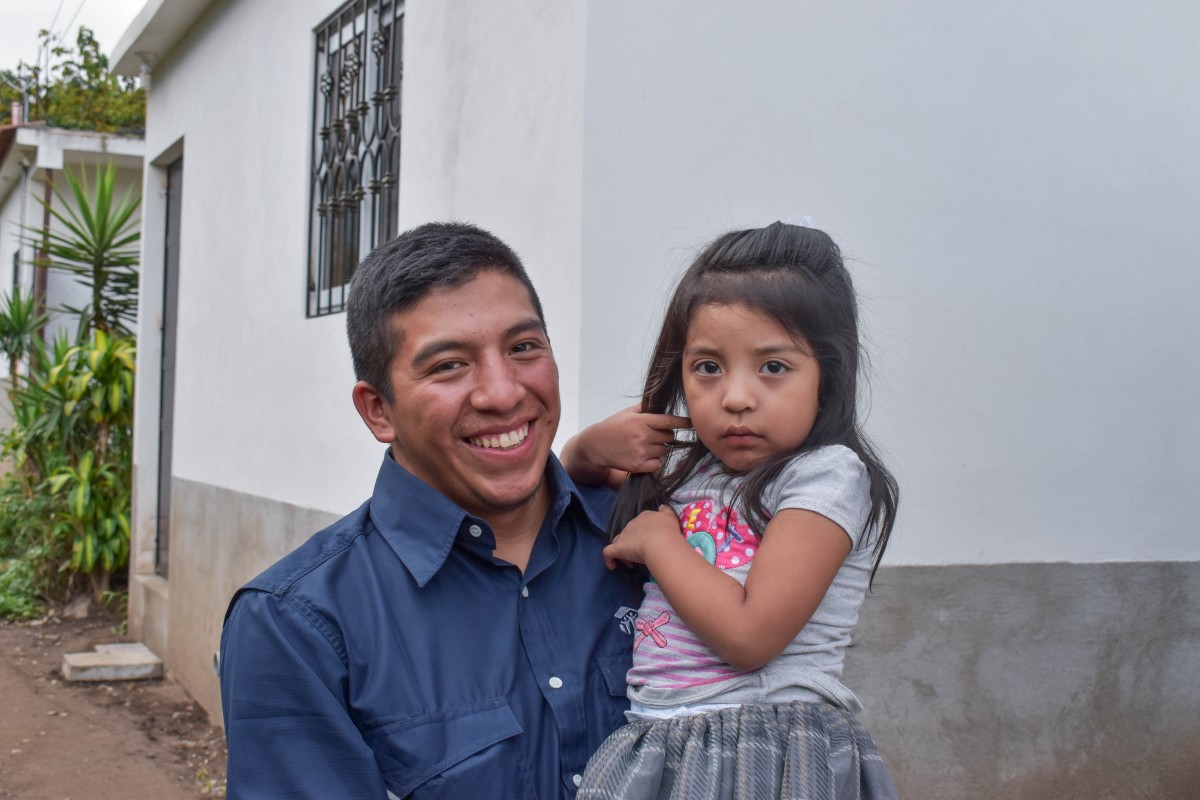 https://www.habitatguate.org/wp-content/uploads/2019/08/Oscar-Queché2.jpg
800
1200
admin
https://www.habitatguate.org/wp-content/uploads/2019/11/logo-negro.png
admin
2019-07-19 12:49:18
2020-05-29 16:17:16
Oscar Eduardo Queché family