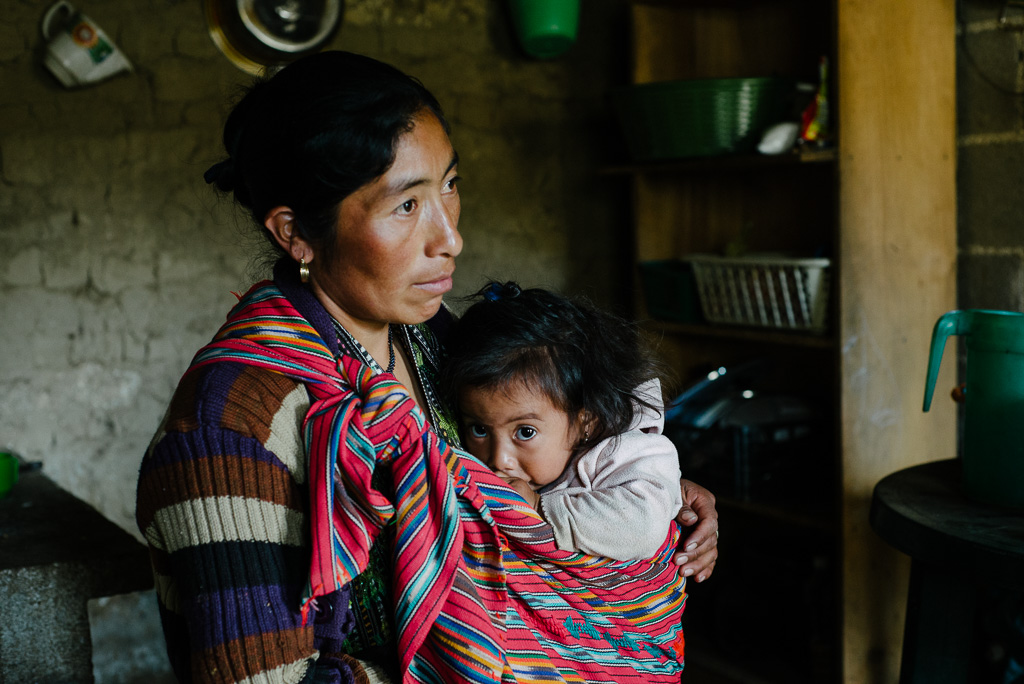 Margarita Tuy Tuy
Margarita Tuy Tuy and her husband live with their three children in a community in Sololá. Her husband works as an assistant to a local mason and Margarita weaves and sells her work.
Before building their smokeless stove, she cooked on the floor, which caused the children to occasionally burn their fingers. Additionally, the smoke from the fire filled the kitchen, making the family uncomfortable and harming their health.
Because of the design of the new stove, these issues have been remedied. Additionally, the family now uses significantly less wood than before. Margarita, shown here with her youngest daughter, Reina, has these words to share.
"Thanks to each of you who came. Our family has experienced a positive change in our lives, thanks to you! I don't have enough words to express my gratitude."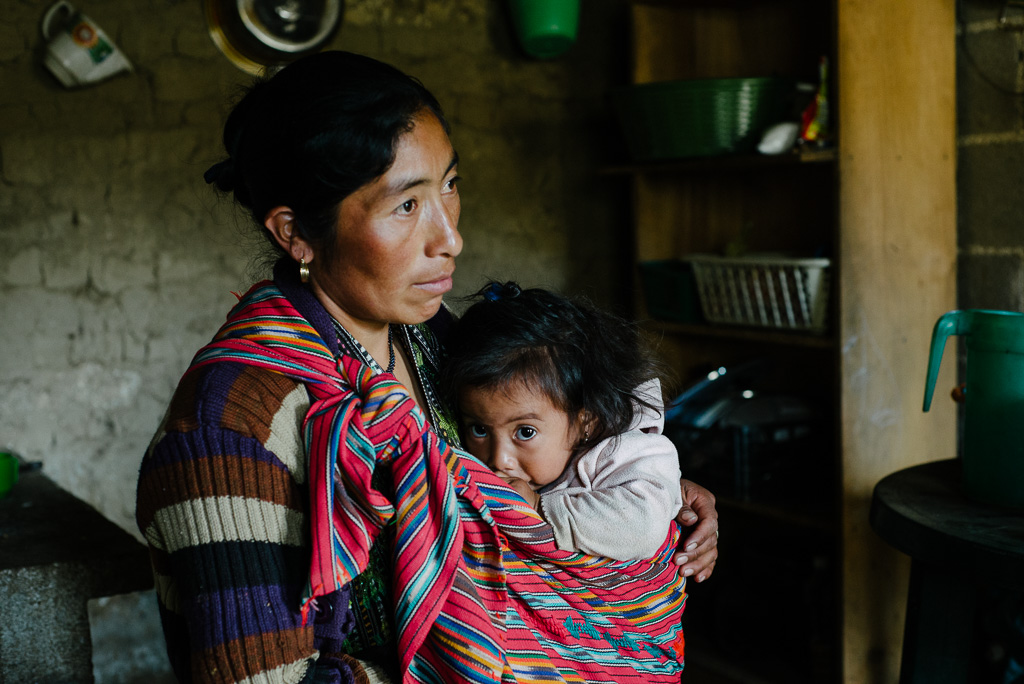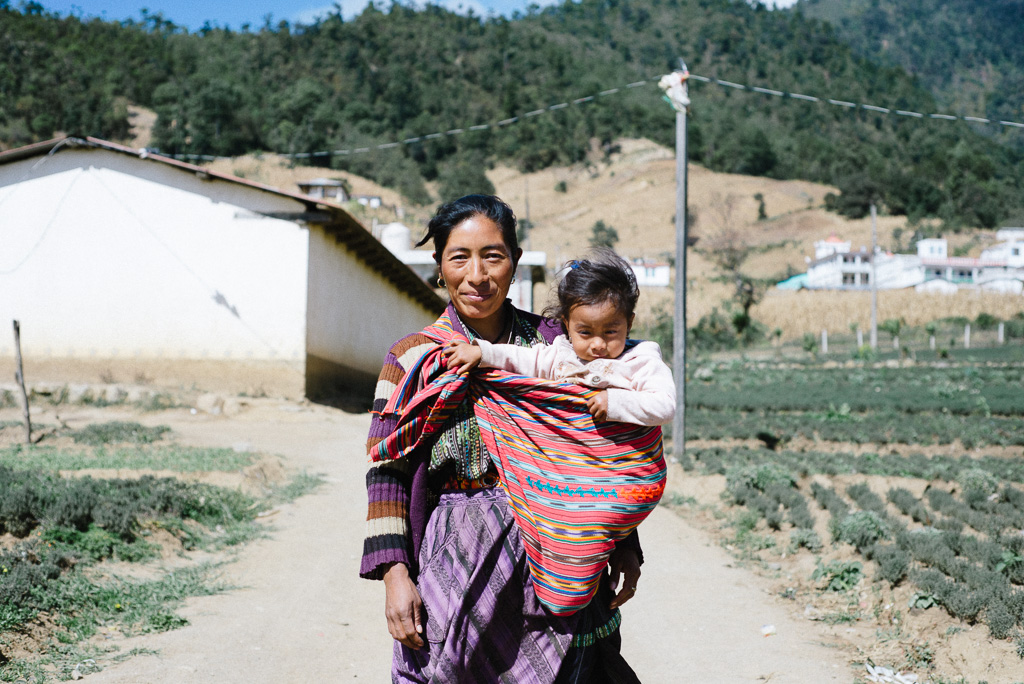 Sandra Quisquin Guit
Sandra Quisquin Guit also lives in Aldea Xibalbay with her parents, siblings, sister-in-law, and two nephews. She and her family all work in agriculture.
While Cristina was unable to be at home when the volunteers came, she was happy to talk about how the stove has impacted her family's life and to share anecdotes her mother told her about the volunteers. She laughs as she shares that several of the volunteers were too tall to stand up straight in the kitchen and had to stoop as they built the stove.
Like all families who build Habitat for Humanity Guatemala smokeless stoves, Cristina and her family now have a space to cook and eat free of smoke and they use half of the amount of wood.
In her family's case specifically, the new stove is also much smaller than their old stove so the family has space to eat in the kitchen. They also chose to personalize their stove with tile, as Cristina says: "We are very happy with our new stove! We bought tile to decorate it and make it pretty and we love the additional space in our kitchen."
https://www.habitatguate.org/wp-content/uploads/2018/02/DSC_5613.jpg
684
1024
admin
https://www.habitatguate.org/wp-content/uploads/2019/11/logo-negro.png
admin
2018-02-12 16:15:55
2020-06-15 12:55:18
Smokeless Stoves: Margarita Tuy Tuy and Sandra Quisquin Guit