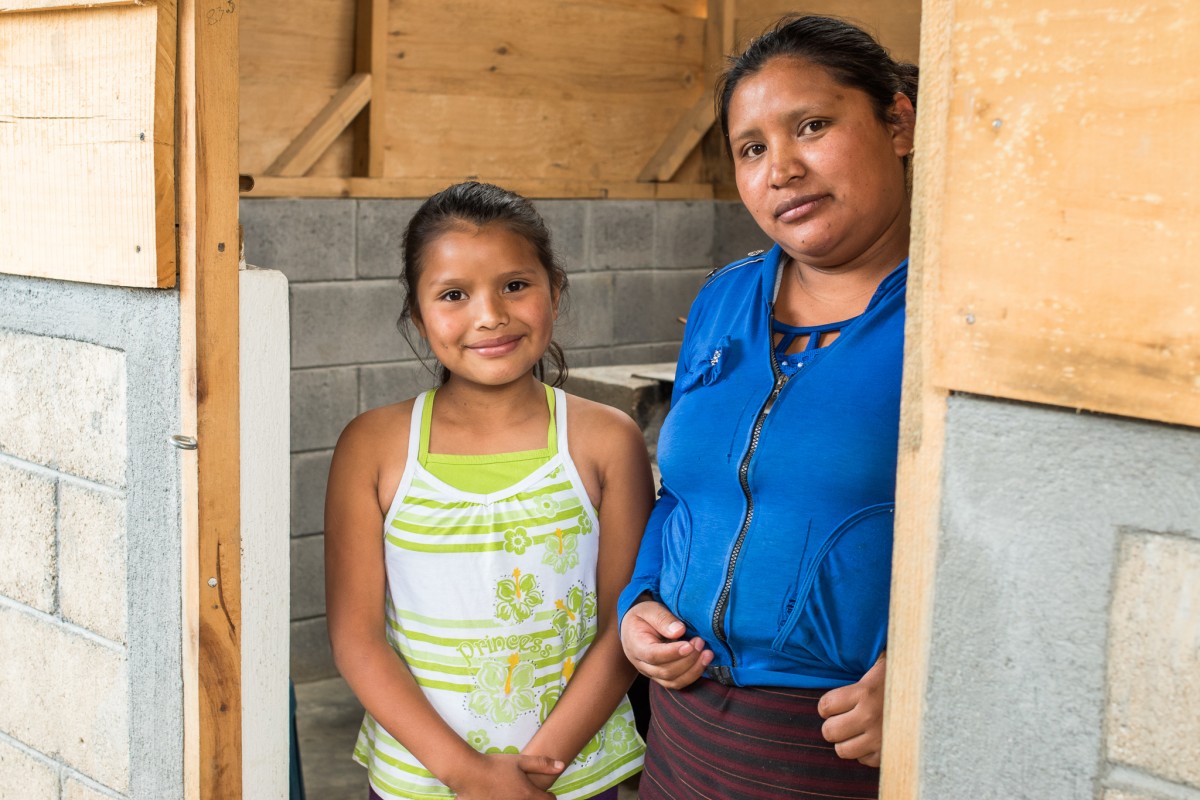 Emilsa, (25), her husband, Leonel (32), and their two children, Anjory (9), and Anderson (2), are the proud owners of a new Hybrid House, in the municipality of San Andrés Semetabaj, Sololá. While Leonel works as a mason, Emilsa stays at home, taking care of the children and house chores.
Emilsa and her family are part of our new Hybrid House Program, which is a two room home built with a mix of traditional materials: adobe blocks, cement blocks, and wood. This solution is partially subsidized which means that beneficiary families are asked to contribute towards the cost of materials, and provide unskilled labor such as preparing the adobe blocks, among other tasks.
Before partnering with Habitat Guatemala, Emilsa mentioned that she and her family used to live in a house built out of corrugated metal sheets with dirt flooring. They all shared just one room, where they slept and cooked in the same space. "It was a rough living like that, especially for my children. My husband and I could not afford to build a better house for them. We were living in that room for almost 3 years. Before that, we were renting, but could not afford to pay rent anymore," says Emilsa.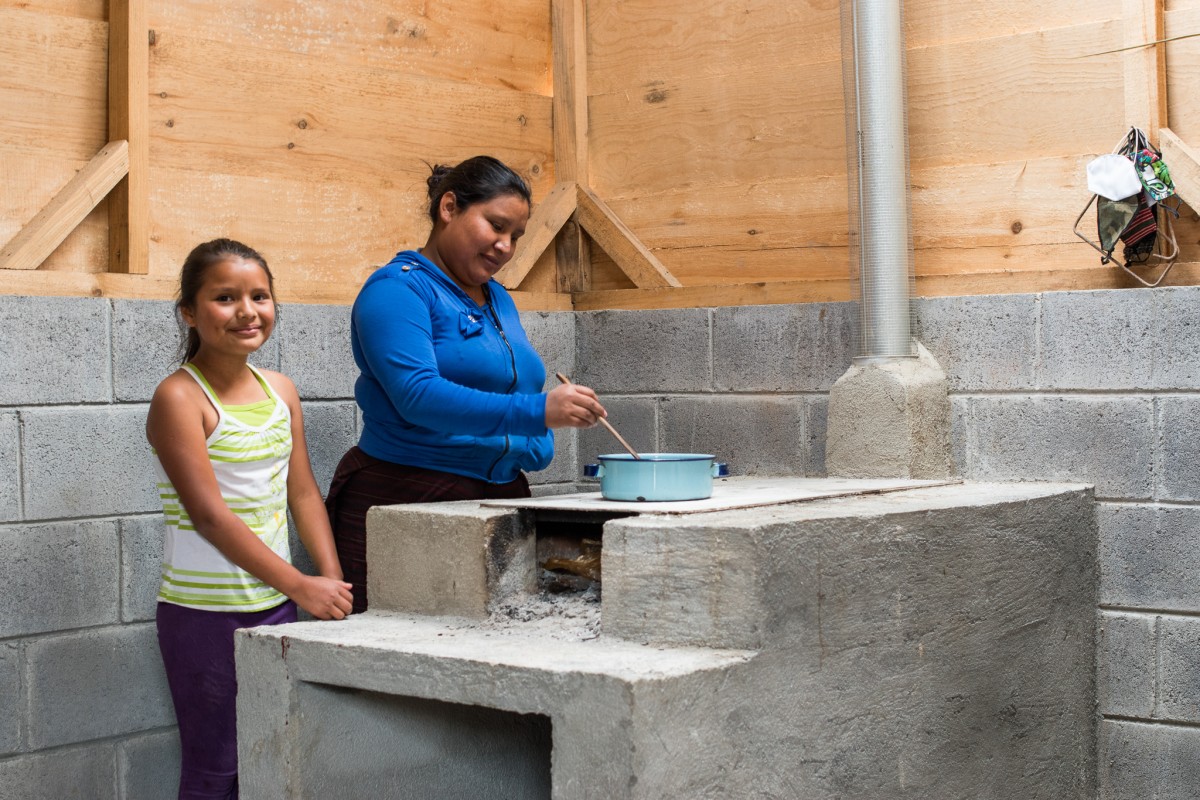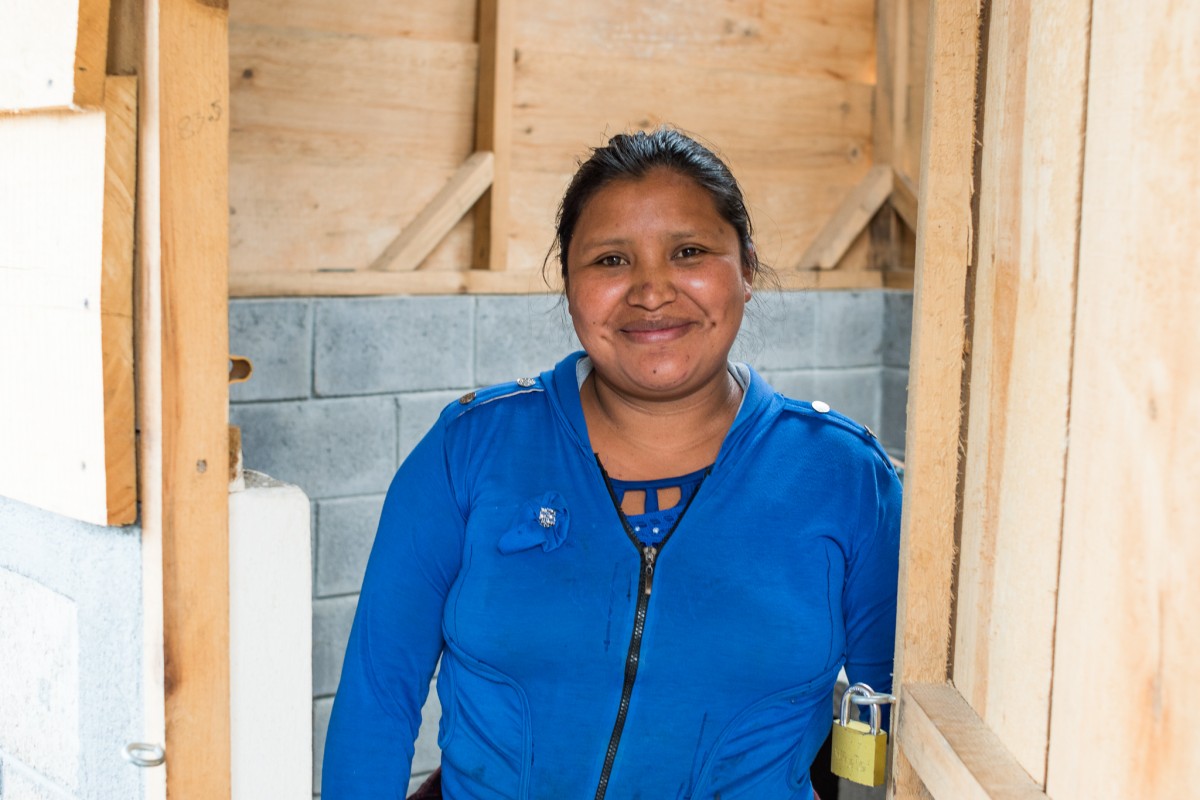 One day, Emilsa received a visit from Habitat staff. She showed them her house and the way that they were living. The staff explained the program and that she was selected as one of the beneficiaries. "One of the Habitat promotors came to visit and at first I was not 100% sure if it was true. After sometime, he came to visit again, and we decided to believe it was true… and it was!" says Emilsa.
When asked how they feel with their new home,  Emilsa answers, "I feel so happy and grateful to finally have a safe space for my children. We now have a kitchen and our own room." She continues, "It is a blessing that people want to support us, especially during these difficult times regarding COVID-19. Now we have our house!" She continues, "In our old house, we suffered from cold. During rainy season was the most difficult time because the water entered the house and it caused damage; the metal sheets had holes and the dirt floor turned to mud."
Regarding the COVID-19 pandemic, Emilsa mentions, "These times have been complicated, we have had lack of work and other things, but having our house has made us feel safer, especially for my children. We have one thing less to worry about now, because this house belongs to us. We do not have to worry about paying rent, nor about the rain, cold, or sun."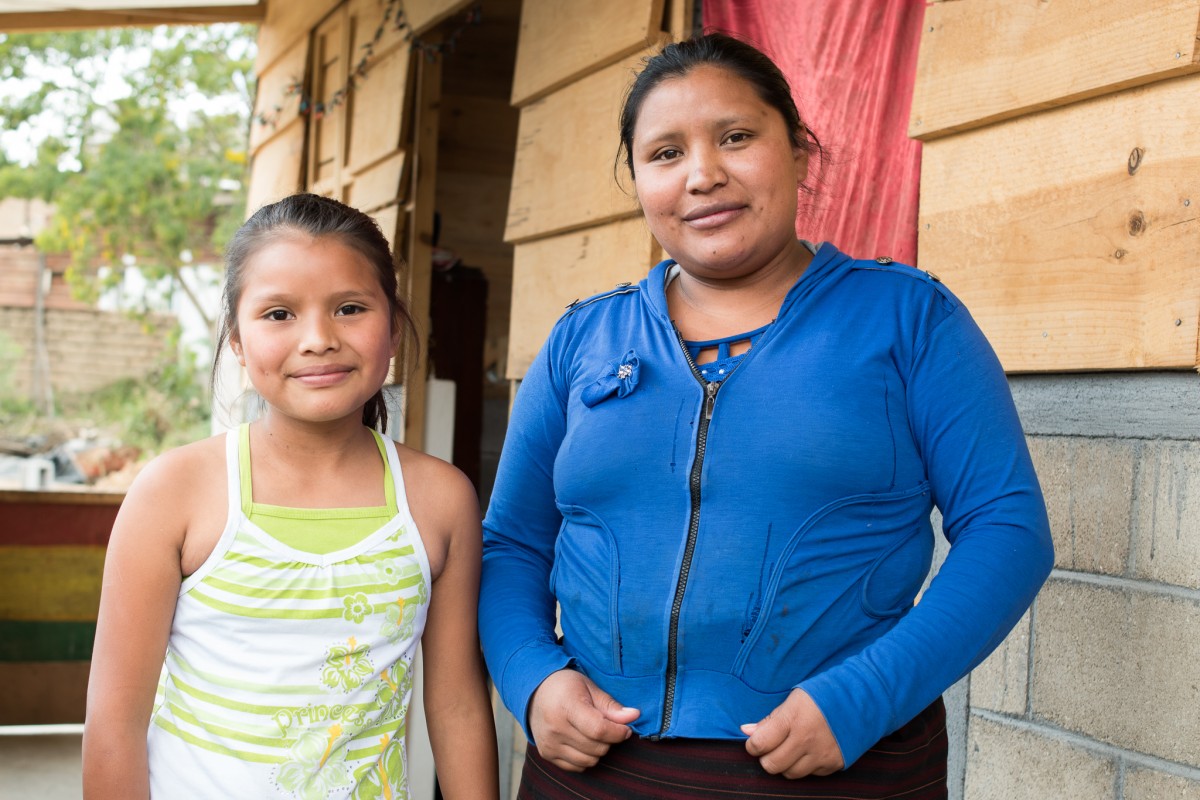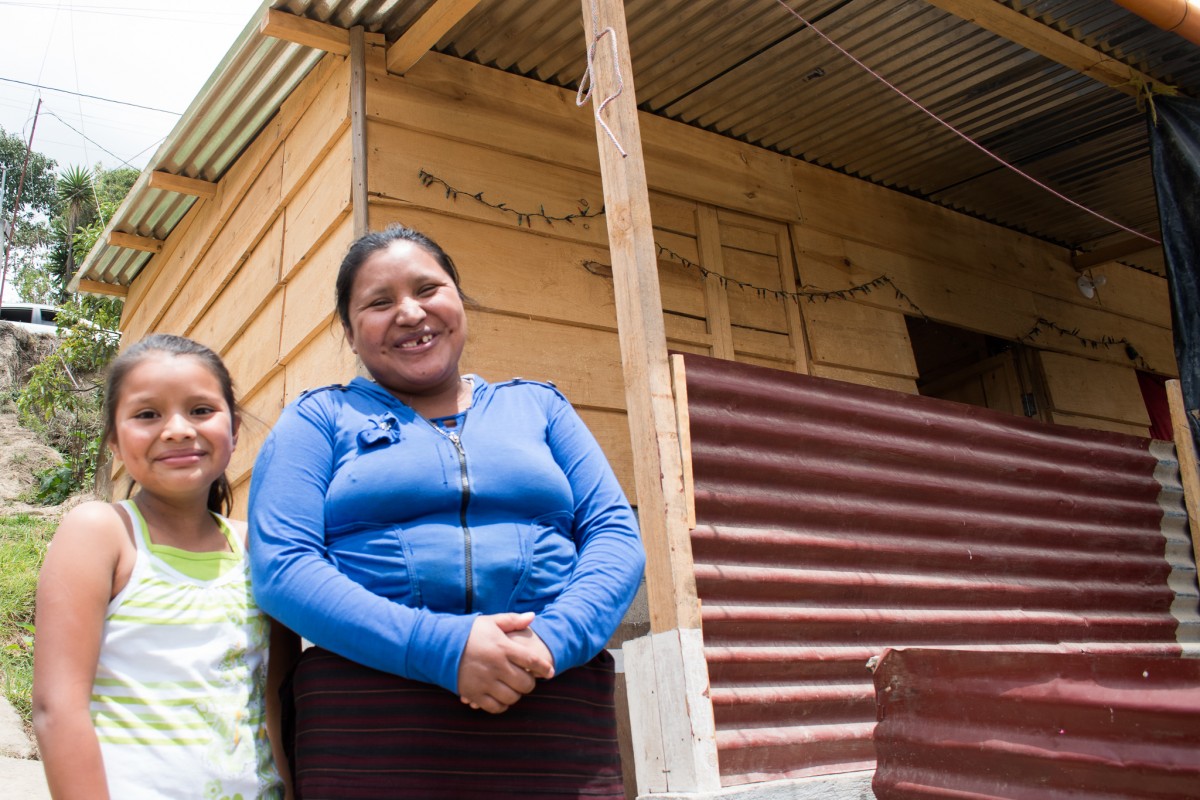 As part of the Hybrid House Programs, families also receive a smokeless stove, a sanitary latrine, a water filter, and a pila (outdoor washing station). This helps them improve their health by giving them adequate access to proper sanitation, potable water, and a smoke free environment. The family has felt a difference with their  new water filter. Before, they drank water directly from the sink, which caused them to suffer from gastrointestinal distress. Now, it is easier and safer to drink potable water from the filter. Regarding their stove, Emilsa mentions, "With my new stove, I can save wood and cook everything at the same time."
Emilsa finishes by sharing a message to the donors, "I want to give thanks to God, and all of the people that decided to support us, even though you do not know us. Thank you from the bottom of my heart. May God give back to you twice as much as you have given to us. In the name of all my family, thank you for this gift."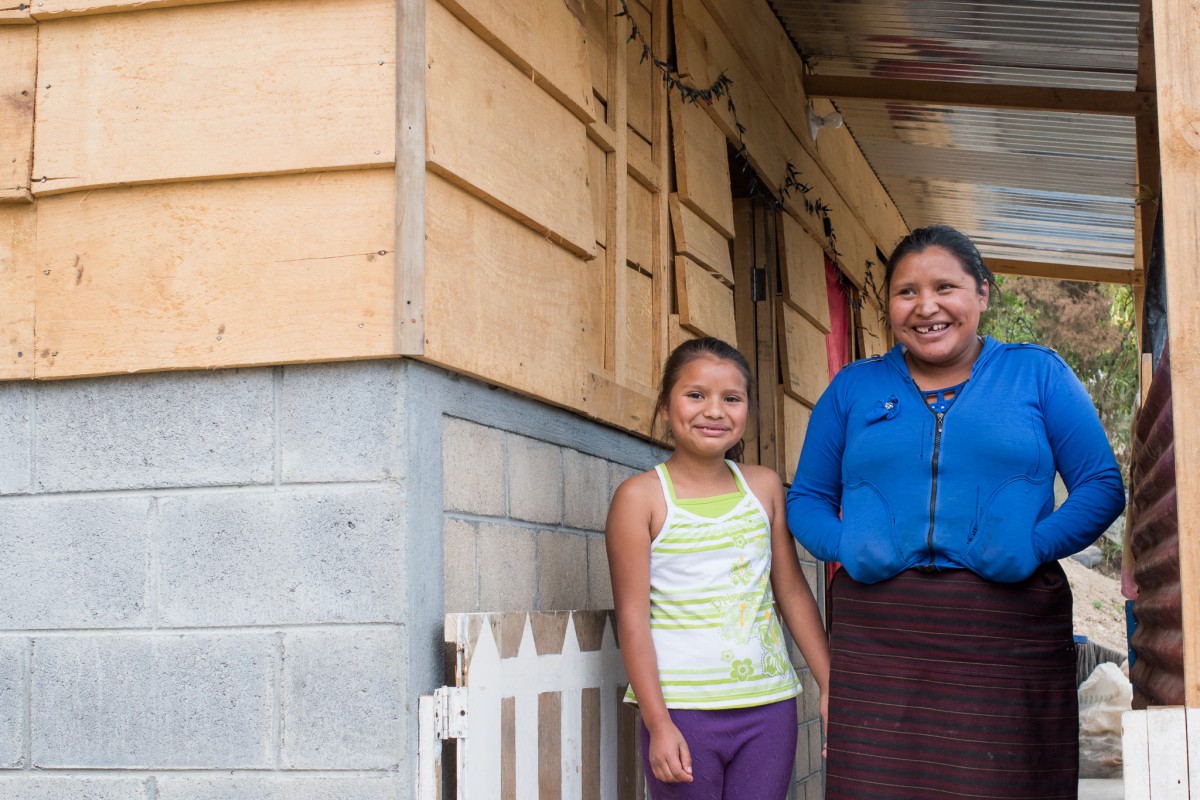 https://www.habitatguate.org/wp-content/uploads/2021/05/DSC_1417.jpg
800
1200
profiles
https://www.habitatguate.org/wp-content/uploads/2019/11/logo-negro.png
profiles
2021-05-26 13:33:04
2021-05-27 14:36:45
Leonel García family - Hybrid House Program - Trina Godfrey