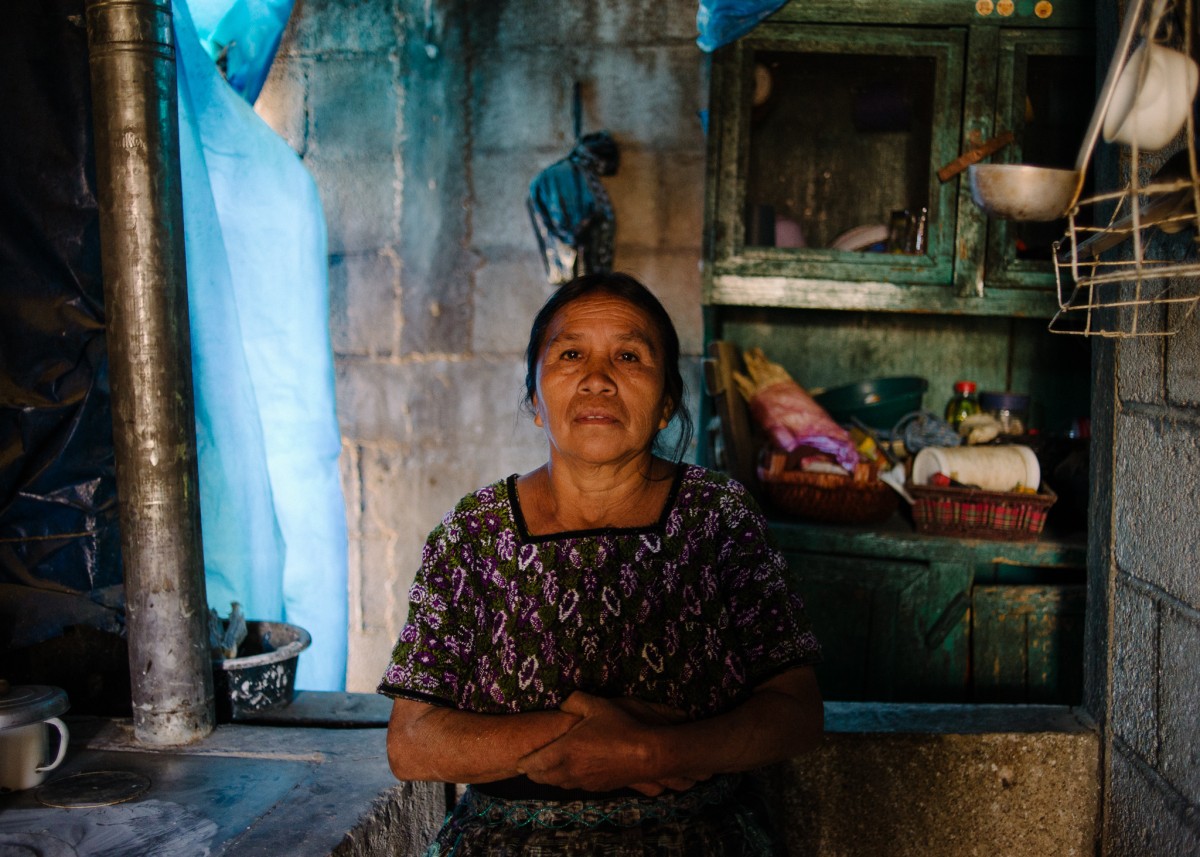 Victoria Tian lives with her four children in the department of Sololá, Guatemala. She has four children (15-year-old Alex, 13-year-old María, 7-year-old Freddy, and 5-year-old Francisco). Alex and María help support their family by working on local farms while Freddy and María attend school. In addition to taking care of her family, Victoria also raises and sells chickens.
By partnering with Habitat for Humanity Guatemala, Victoria and her family now have their own smokeless stove, sanitary latrine, and water filter.
"We buy our wood because we can't get to the mountains from where we live.", explains Victoria. "My new stove uses significantly less wood." This is important for Guatemalans like Victoria. For families who live in more urban areas or don't own land, wood can be a significant expense. Habitat Guatemala smokeless stoves reduces wood use by about 50%.
Victoria continues explaining what she enjoys about her new stove: "It's much better now; it doesn't fill my home with smoke! The smoke used to get in my eyes and into my tortillas too."
Victoria and her family also have positive things to say about their new sanitary latrine and water filter. "Our other latrine was very old. And it was made of plastic as well. So this one is much more comfortable. And before I had a water filter I had to boil water, but my children still had stomach aches."
When asked about the volunteers, Victoria has positive memories. "They came here, built the stove, and we chatted.", she says. "My children were happy that the volunteers played with them!"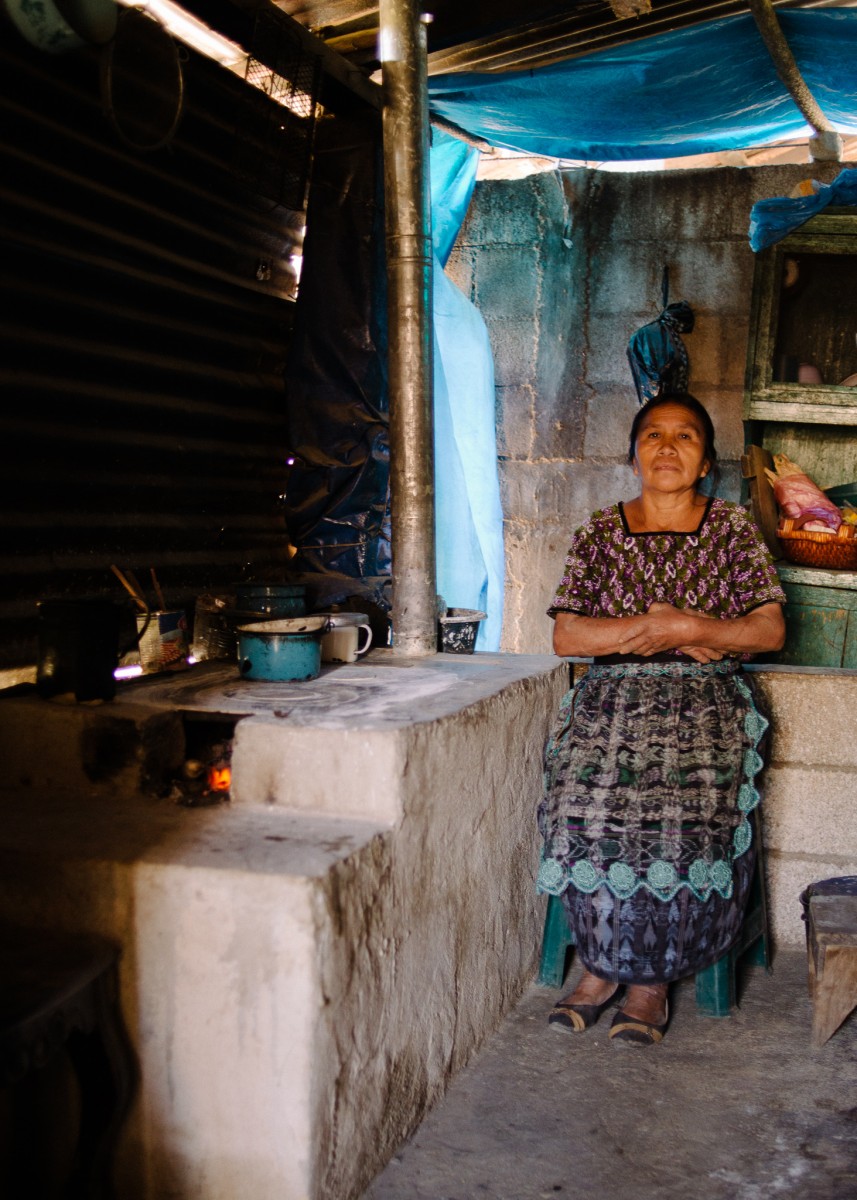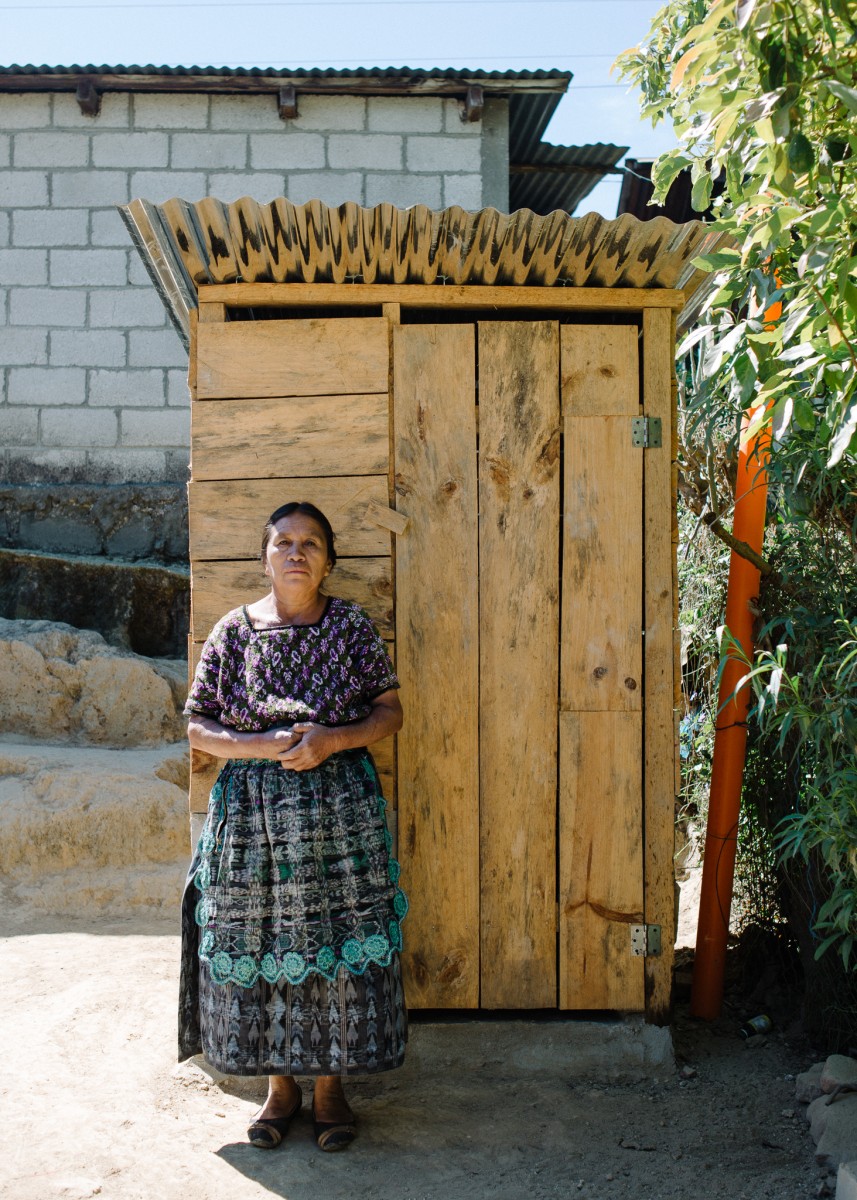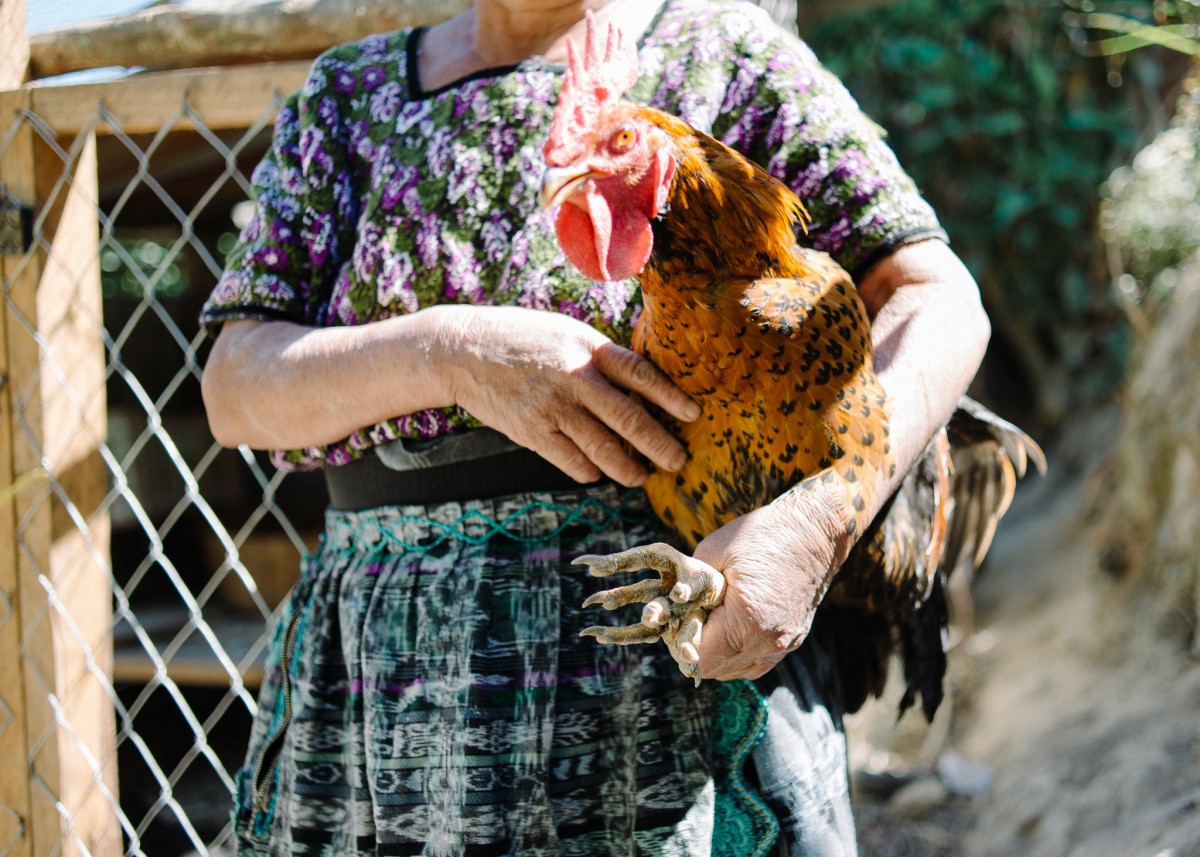 https://www.habitatguate.org/wp-content/uploads/2018/10/DSC_9057-1.jpg
857
1200
admin
https://www.habitatguate.org/wp-content/uploads/2019/11/logo-negro.png
admin
2018-06-14 17:30:06
2020-06-12 15:40:37
Healthy Home Kit: Victoria Tian