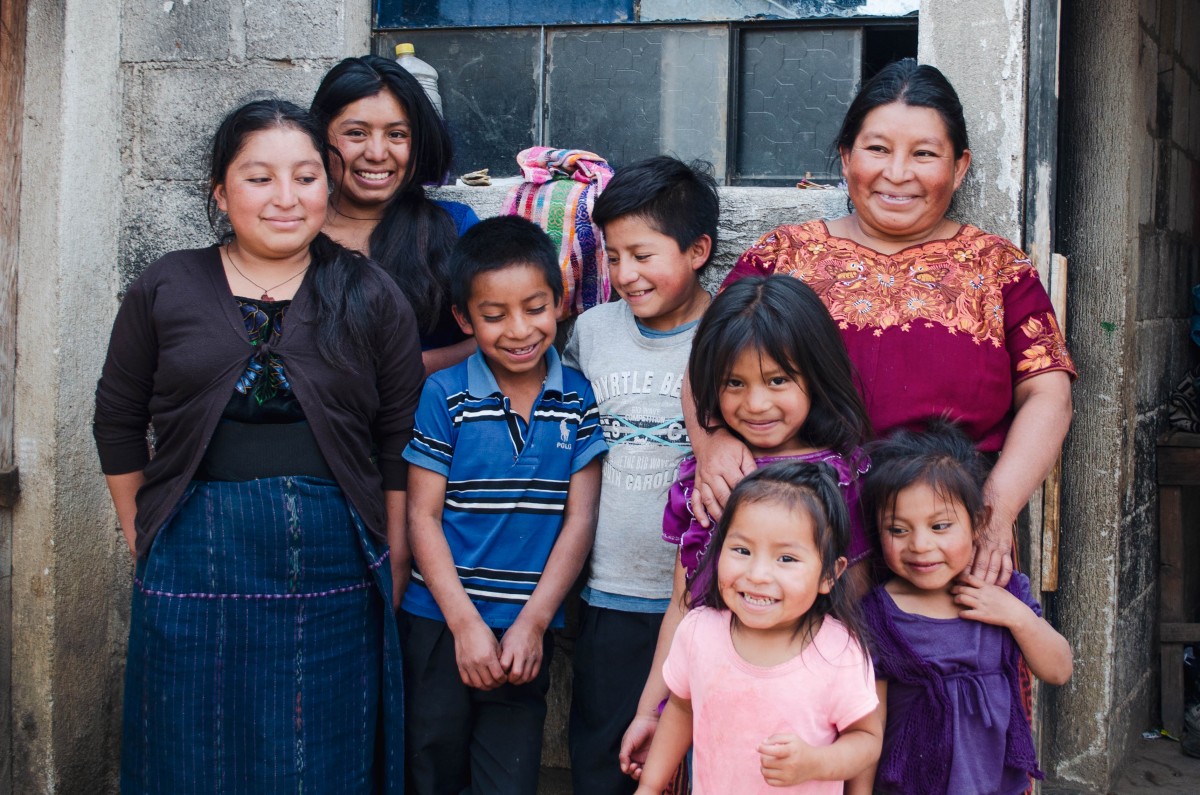 María lives with her husband Juan and their eight children, María (20), Hortensia (19), Juan (12), Amy (19) Cristobal (8) Andrea (6) Sandra (4) and Consuelo (3) small community in Sololá.  While Rolando works as a mason, María takes care of the children and weaves traditional clothes.
"I used to cook on an old stove that had crakes in it for almost twenty years; I learned about Habitat Guatemala's Healthy Home Kit project and decided to apply," explains María. A few months later she is delighted with the stove, "I feel happy with my stove! No more headaches or smoke inside our kitchen now."
Thanks to the design of the smokeless stove of Habitat for Humanity Guatemala, María and her family are no longer affected by smoke in their kitchen. They used to suffer from irritated eyes and headaches. Now, she can cook without any fear that her children will burn themselves. Furthermore, because the stove consumes less firewood, María does not need to buy or walk long distance to get as many logs as before.
The water filter has also improved the health of her entire family. María notes that her family no longer suffers from stomach pains and diarrhea . She also has found that the taste of the water has improved.
In addition, the latrine has improved living conditions for her family and now they have a cleaner, healthier and more private environment. The previous latrine was in poor conditions.
When asked about their time with the group that came to help her family,  María smiles and shares; "We felt very happy to receive the volunteers and our kit. We were waiting for them and exited to receive volunteers in our home."
Overall, María is grateful to the group of international volunteers that helped build her stove and latrine. "Thank you for your support. We sent greetings to them. Tiox! (thank you in Kaqchikel)."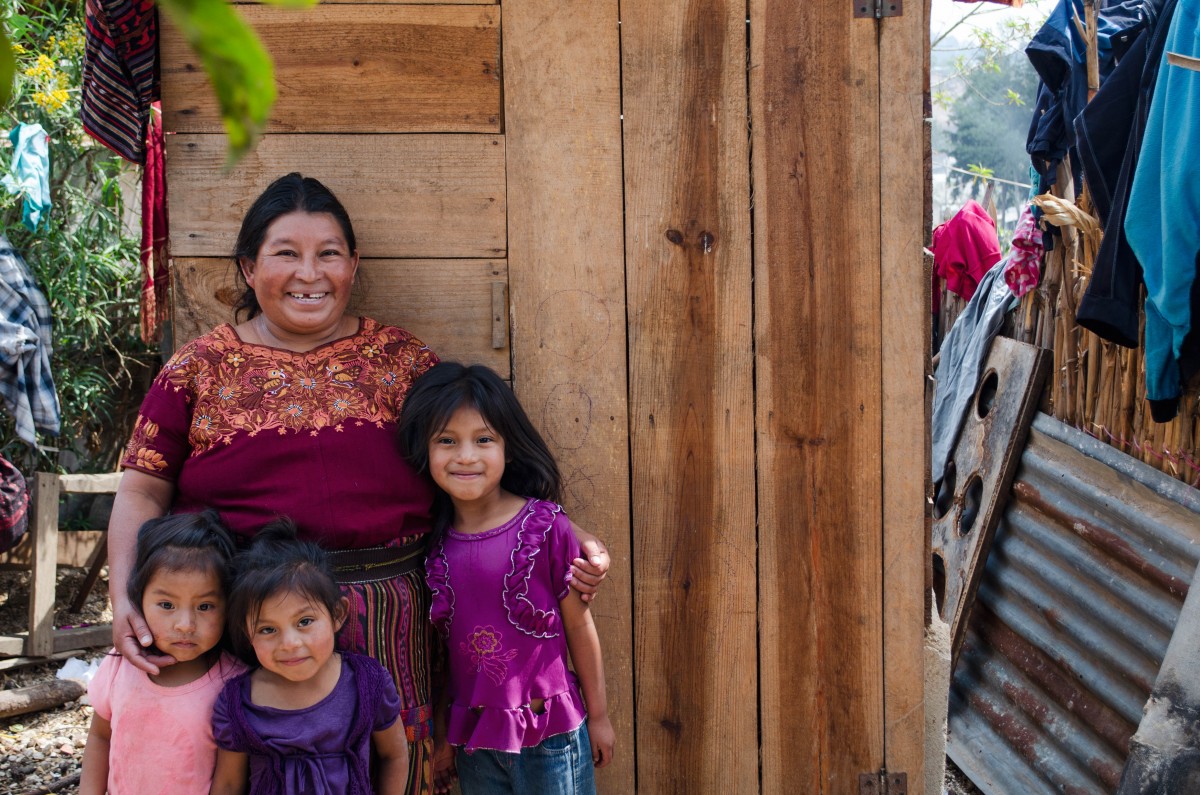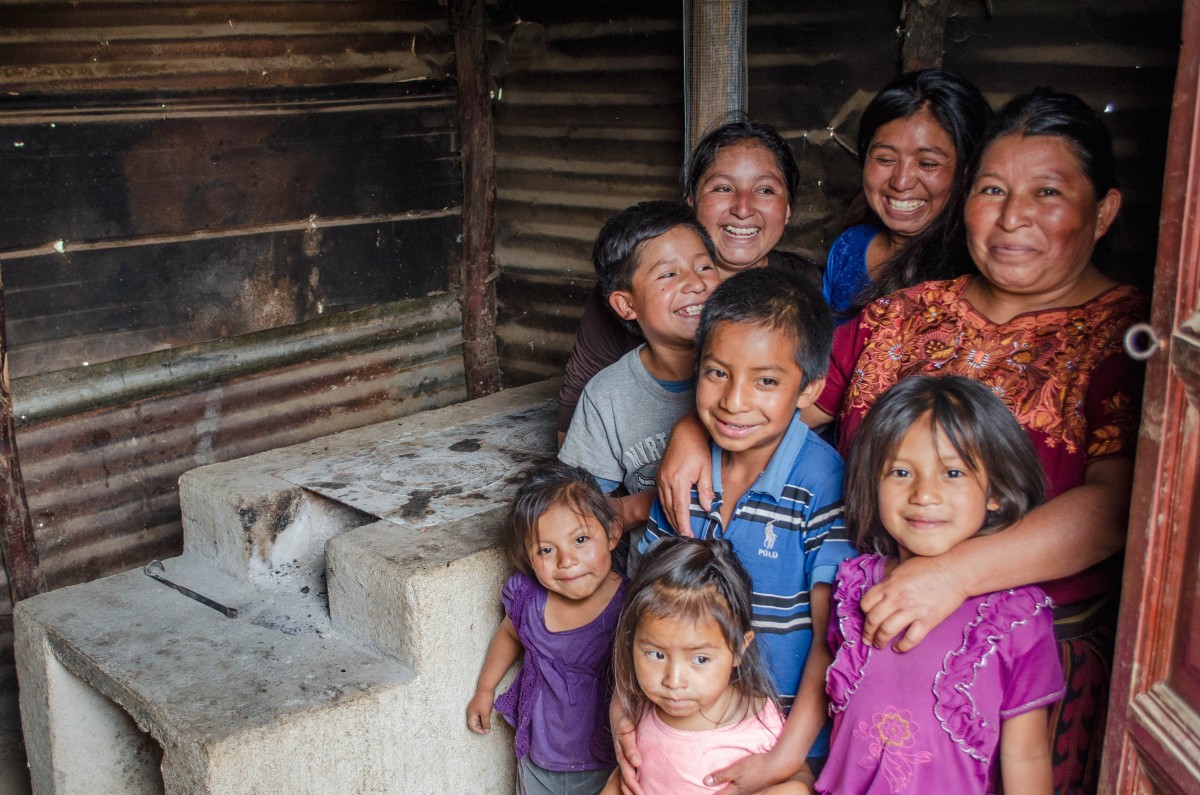 https://www.habitatguate.org/wp-content/uploads/2019/05/DSC3962.jpg
795
1200
admin
https://www.habitatguate.org/wp-content/uploads/2019/11/logo-negro.png
admin
2019-05-24 15:22:25
2020-06-05 14:22:31
Healthy Home Kit: María Tol