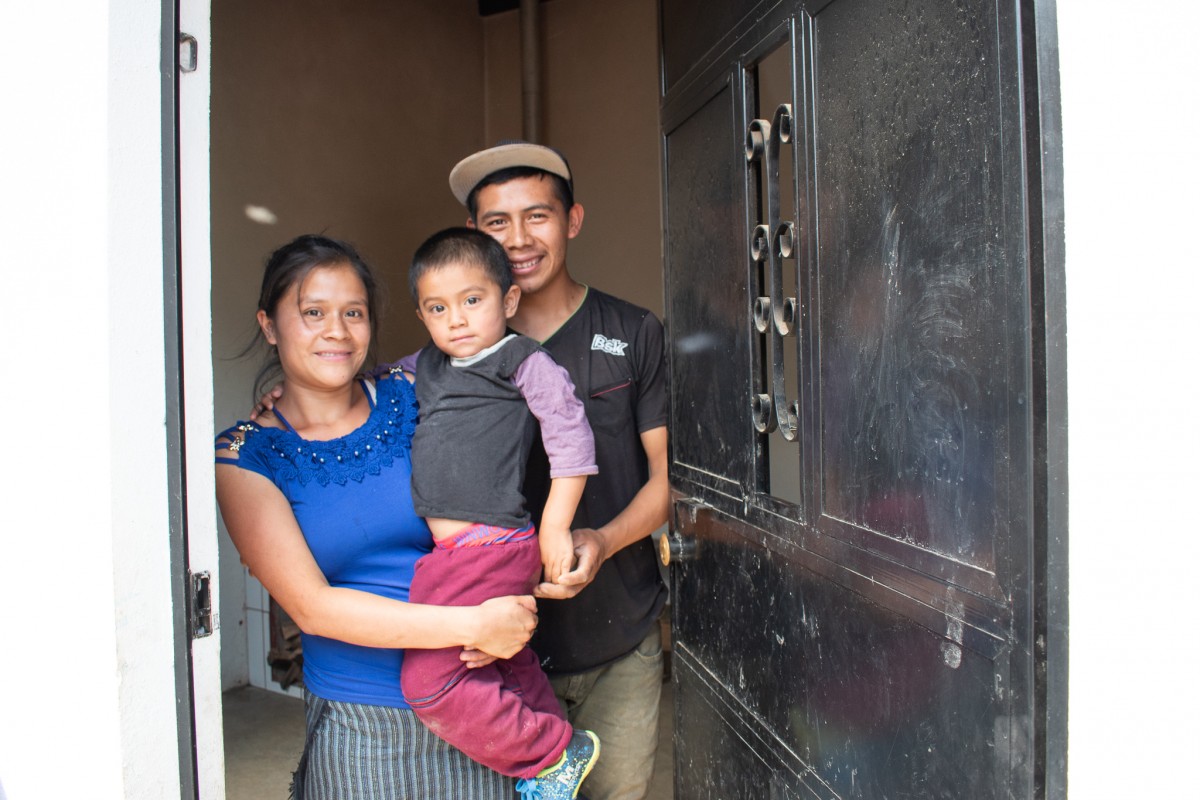 Christian (27), his wife Claudia (26) and their son Zedd Alessio (4), are living in their new Habitat home in Cerro de Oro, Santiago Atitlán, Sololá.  Christian works as a mason, while Claudia stays home and weaves traditional clothing.
The family used to live at a one-room house built from corn stalk, wood and dirt flooring. "Our old house was in poor condition. It was cold and the water leaked in when it rained." mentions Christian.
With the support of Hope and Healing, Habitat Canada, ADISA and Habitat Guatemala, the family received a new home, a smokeless stove, a bathroom and a water filter. These simple solutions are providing this family with  safe, smoke-free home with access to proper sanitation. The family was happy and motivated to be part of this project that would help improve their quality of life.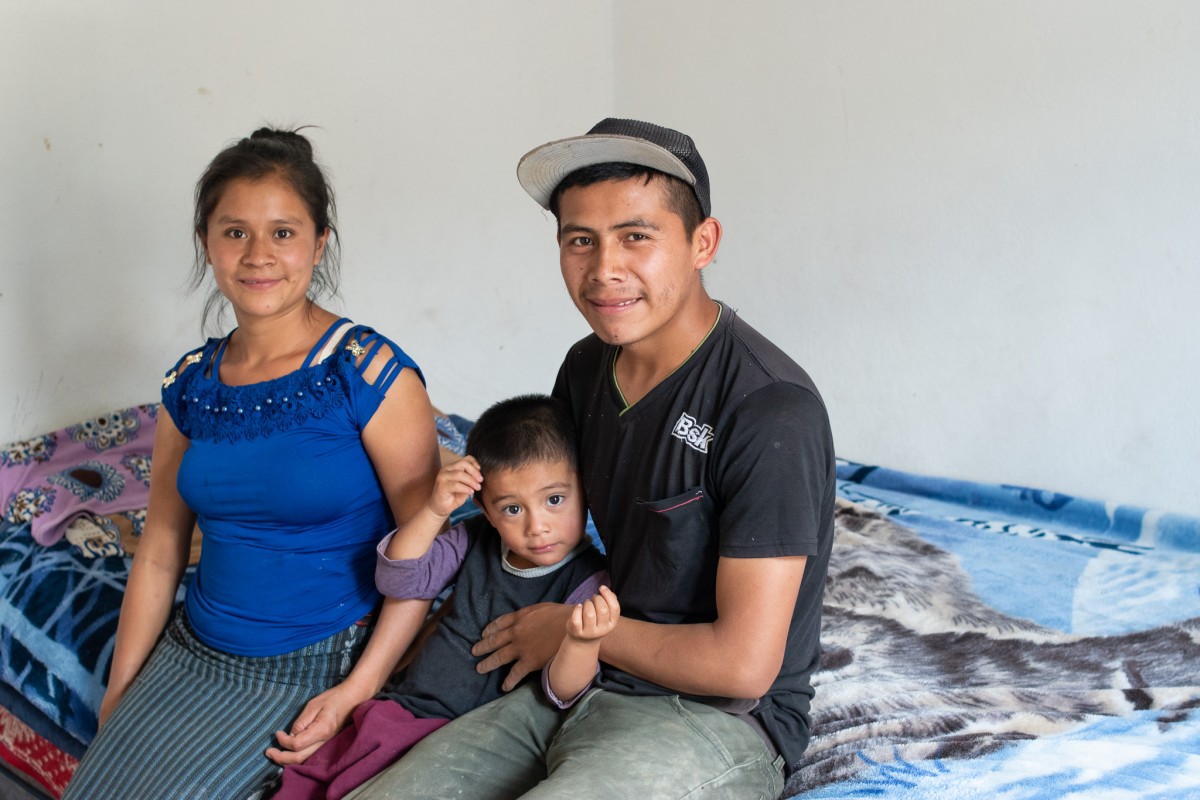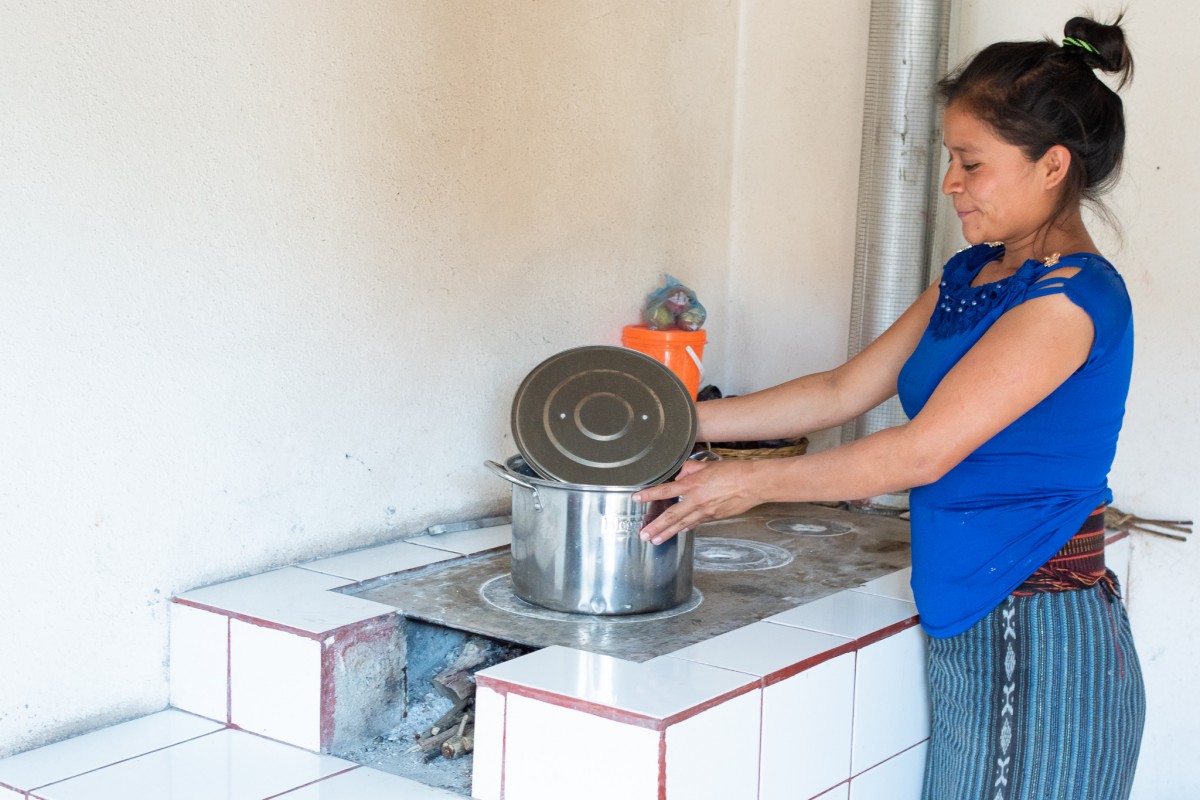 When asked how they feel with their new house, the family responds, "This house is a blessing for us. We want to give thanks to everyone involved.  We are no longer feel cold in our house, the water no longer comes in." Claudia adds, "The house is so pretty and clean. Everything is perfect."
Regarding their stove, Claudia shares that she used to cook over an open flame on the floor, causing respiratory diseases and red eyes. With their new stove, she no longer has to lay on her knees to cook and does not have to endure the smoke. They are saving money as the stove consumes less wood.
They like their new bathroom reporting, "Now, it is more comfortable and we no longer have to share it with our large family." The family is happy with the water filter as it is safe, easy to use and prevents diseases. Before they boiled water or drank it directly form the sink, causing diarrheal diseases, significantly impacting Zedd.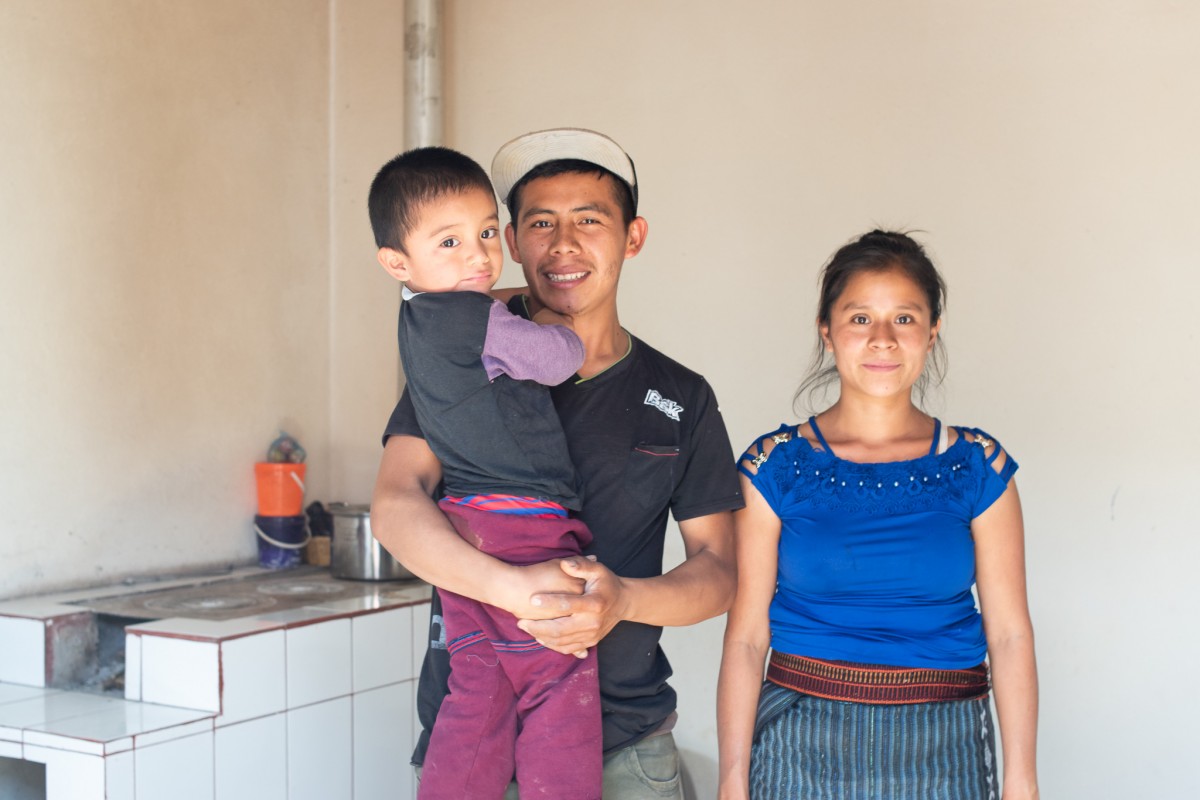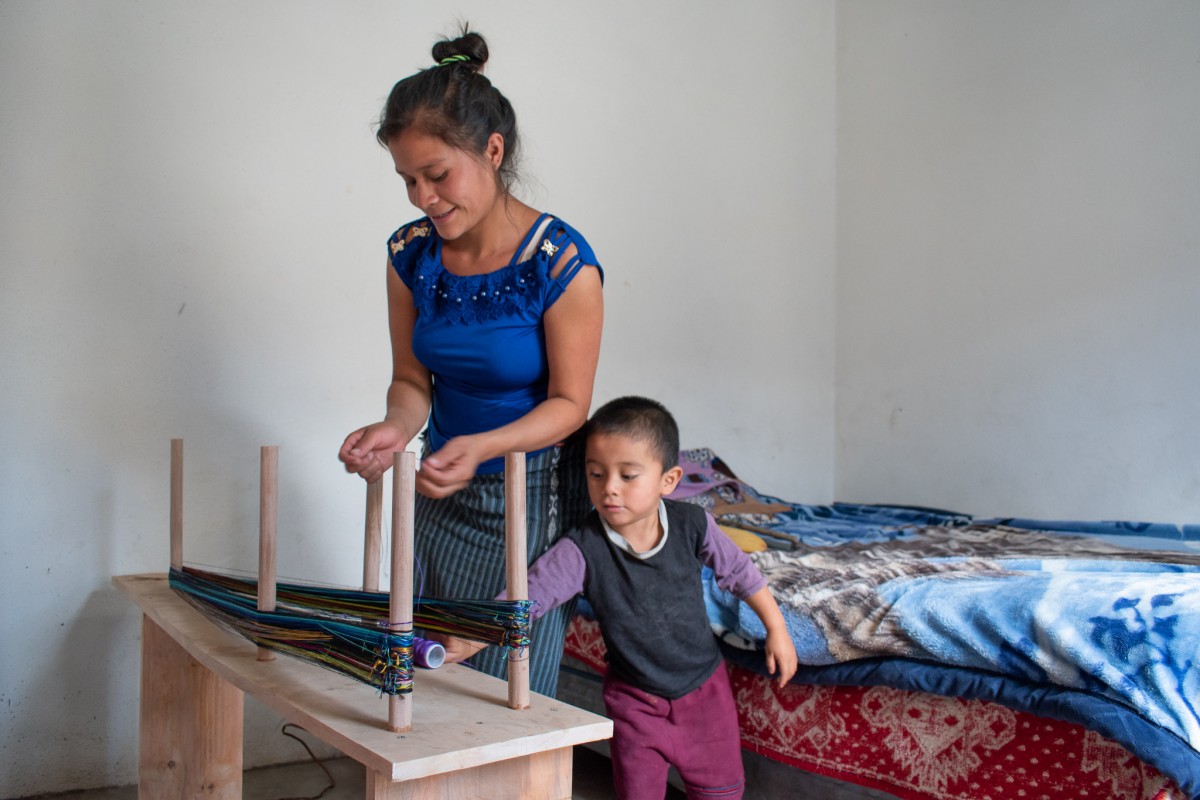 Zedd attends ADISA's Special Education School at Cerro de Oro. "At school, they teach Zedd how to draw, write and play so that he can develop his abilities and to learn to talk," says Claudia. As young parents, both Christian and Claudia are fighting to provide Zedd, and other children with disabilities, with a better future. They feel happy to have have supportive families and neighbors.
What the family enjoys most about their new home is that Claudia can now enjoy cooking, they can spend time together where they can play with Zedd in a safe environment. "I can now come back from work, directly to a comfortable space to play with mi patojo (mi kid)," says Christian.
They want to share the following message with our donors, "Receive our gratitude! Thank you for making our dream a reality. We are very happy with our house, and we are grateful for people like you, who help others."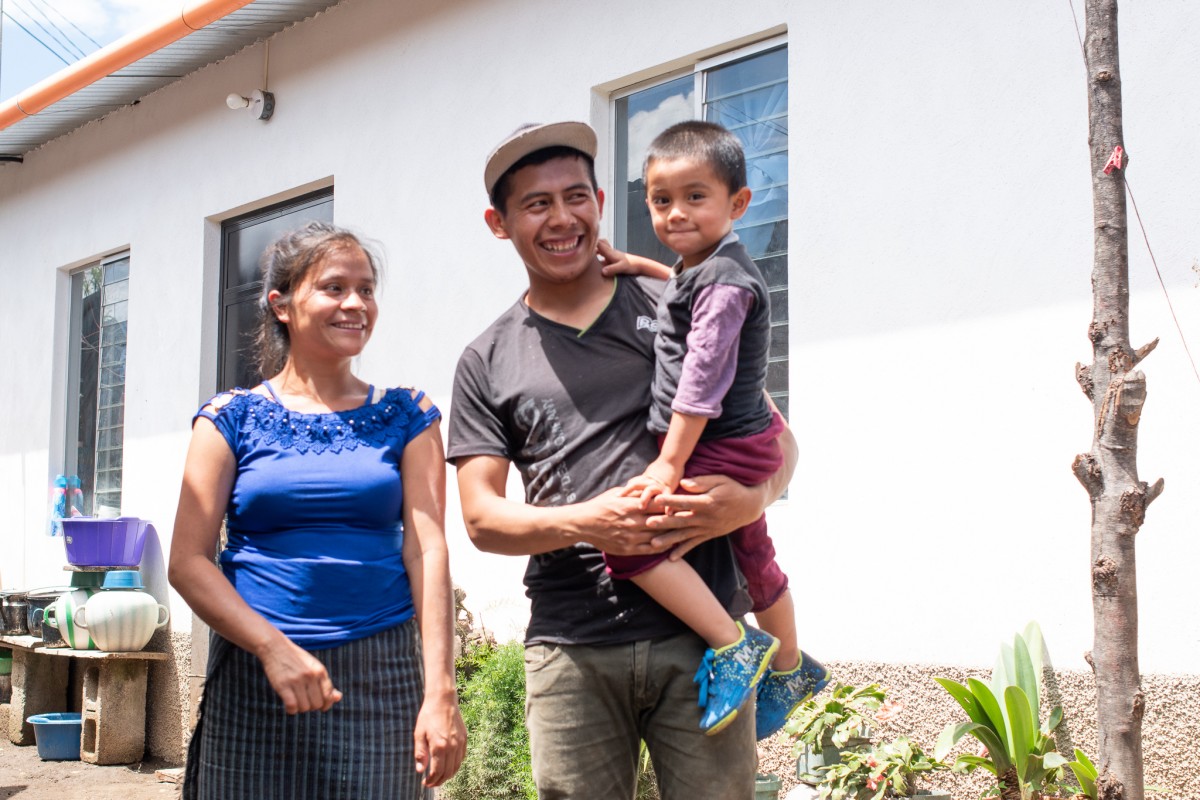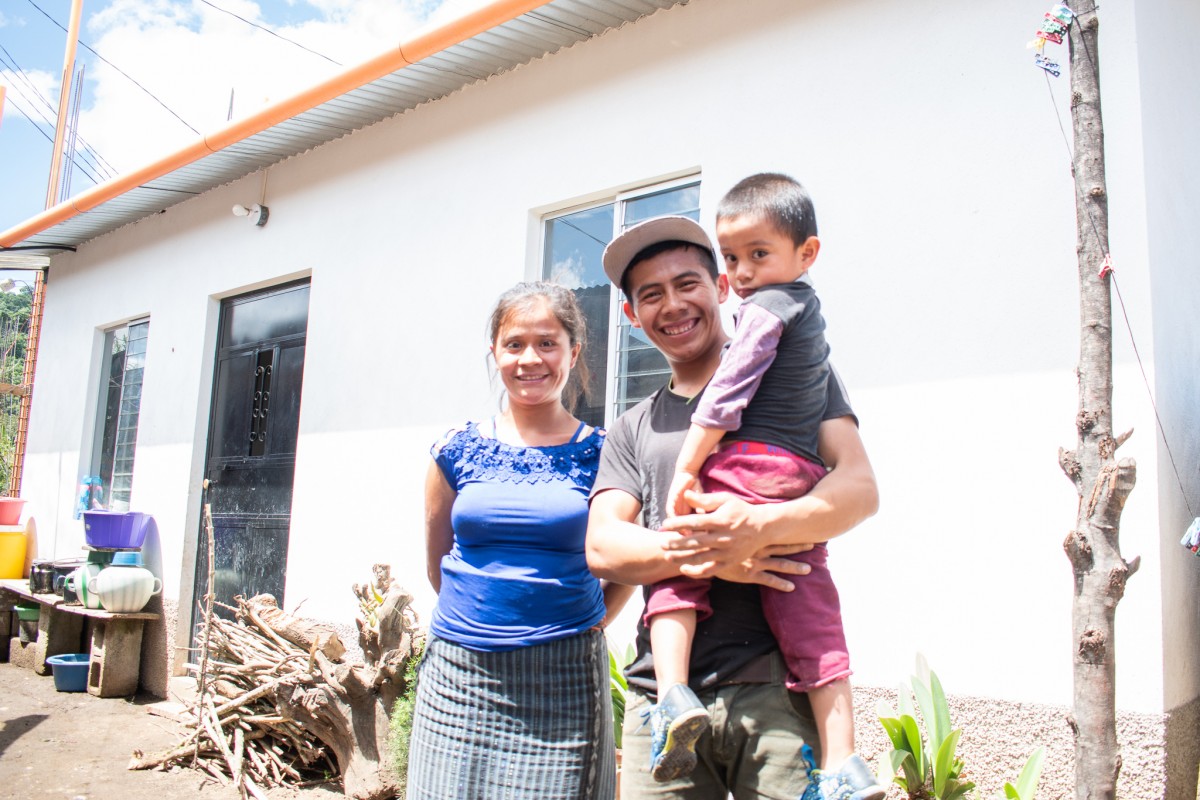 https://www.habitatguate.org/wp-content/uploads/2021/08/DSC_1392.jpg
800
1200
profiles
https://www.habitatguate.org/wp-content/uploads/2019/11/logo-negro.png
profiles
2021-08-17 10:26:27
2021-08-23 12:22:16
Claudia Quievac Family - ADISA