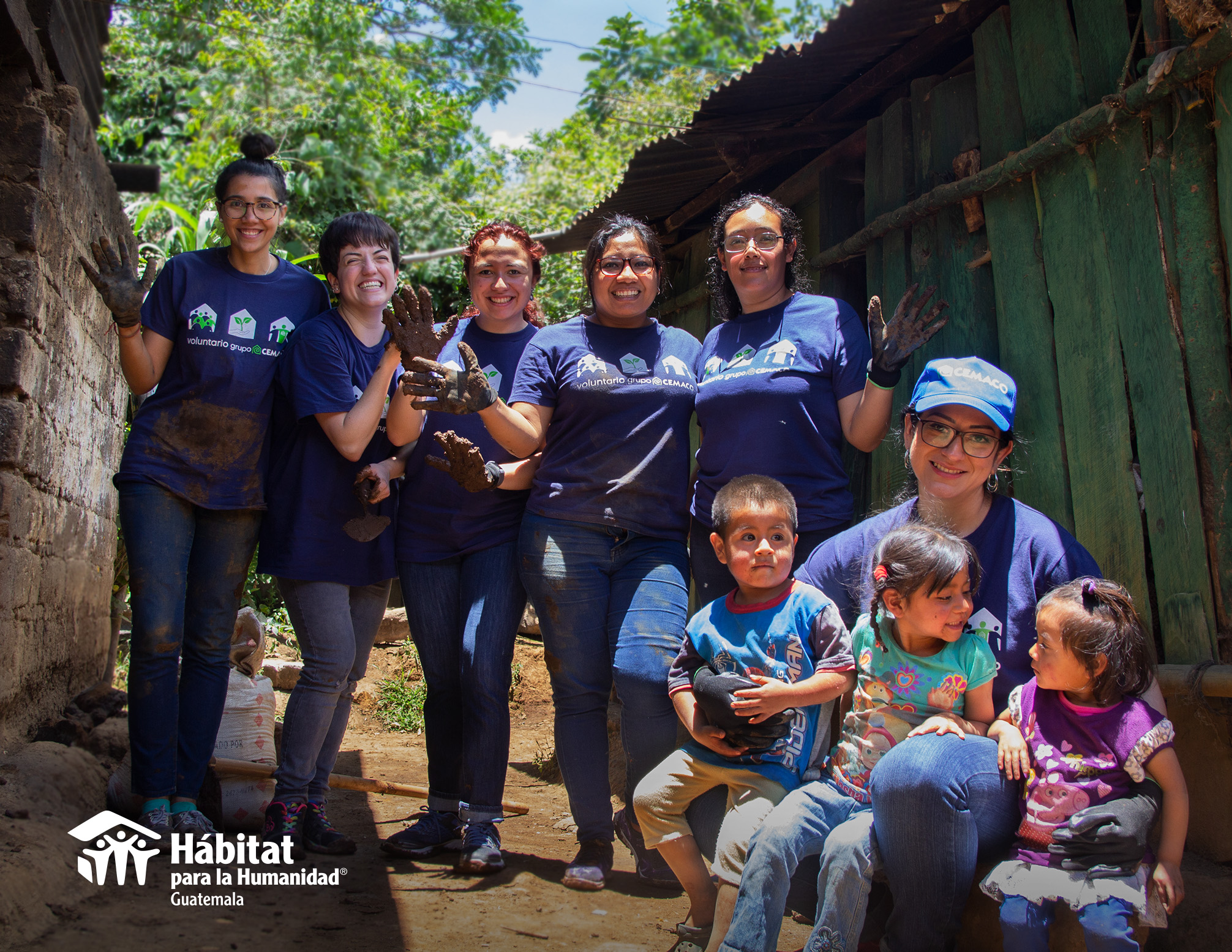 Where there was once an empty lot, there now stands a home.
Wagner and María José were renting a home in Guastatoya for a long time. They were paying 600 Quetzales, or 80 Dollars, every month. They were getting no return from their payment, because it was going to straight to the homeowner.
And apart from that, they had a child. Two and a half year old Anthony was growing up, which made the prospect of home ownership even more attractive. When you have a child that regularly breaks things that don't belong to you, costs add up quick!
When partnering with Habitat Guatemala to get their place built, the family was asked if a volunteer team could help with the construction of the house. "Thanks for your support," says Maria Jose. "And for your time, being here with us. Blessings to you!"
Maria Jose digs for her keys. "Check it out," she says. "Wagner installed this door. And these windows!" Wagner's got a job selling metal products as well as windows, so it was with great pride that he could install the windows and doors on his own house.
Maria Jose, Wagner, and little Antony are planning to move in as soon as they get the place fixed up to their liking. They are planning to put in a tile floor and breakfast counter. The house will also be furnished before they move in, but the family is taking small steps, doing what they can within their means.
The family currently pays 600 Quetzales per month, the same as what they used to pay. But the difference is huge. Now, the family has added space, an area to plant their own trees, and a sense of ownership and reward for their labor. Maria Jose wears a big smile as she talks about her house and the experience with the volunteers. She sends all of her greetings and blessings on her behalf as well as Wagner's.
https://www.habitatguate.org/wp-content/uploads/2018/08/4.jpg
1555
2012
admin
https://www.habitatguate.org/wp-content/uploads/2019/11/logo-negro.png
admin
2016-07-29 10:51:32
2019-12-17 16:28:18
The Wagner and María José Family