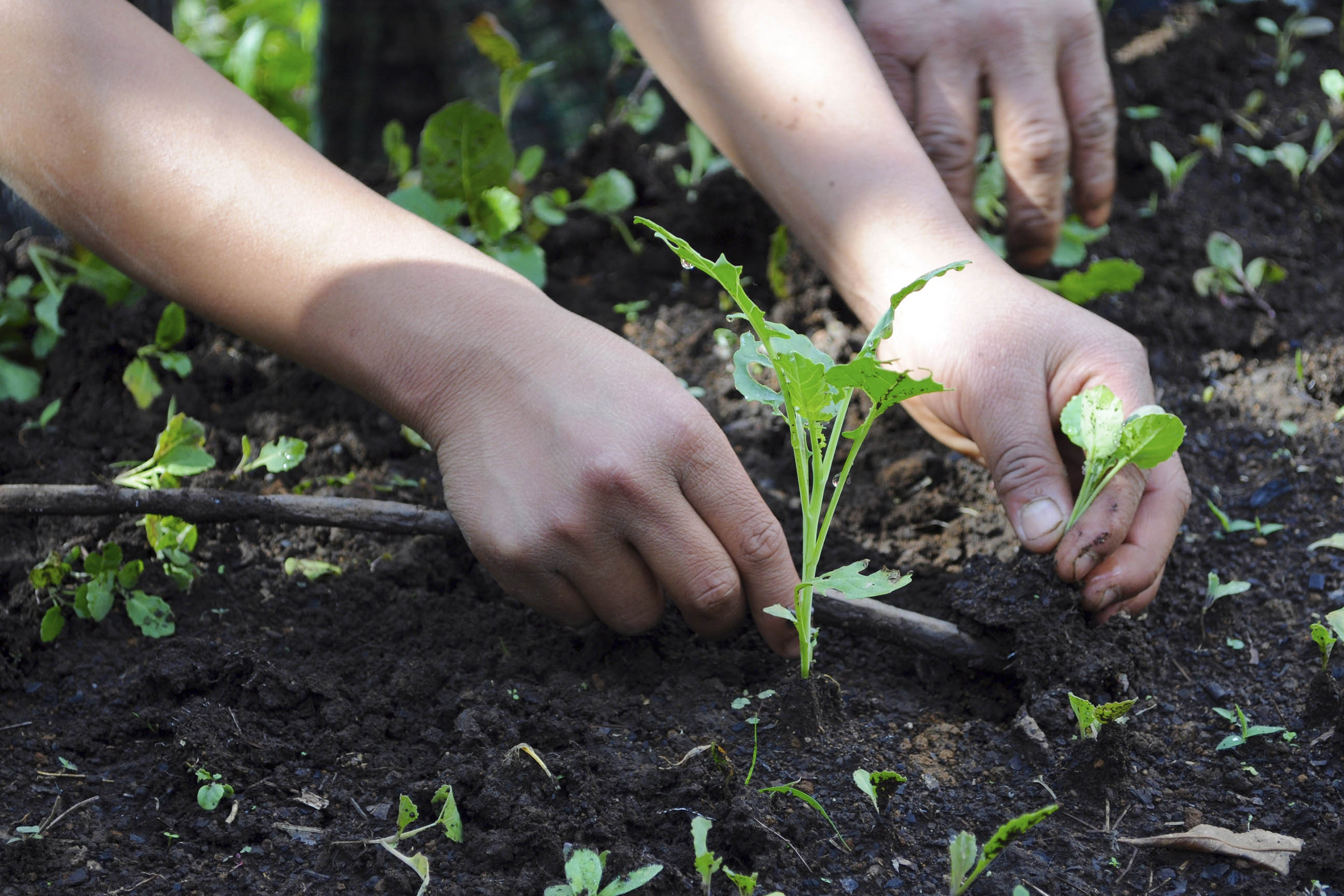 On a stormy day in a small village called Argueta, Gerardo Santiago Tax Socop (29) exits his little general goods store. In this type of weather, he knows that customers will stay home from the rain, and for that reason, he decides to head home early. Once he locks the door, a flash of lightening shoots across the sky. After quickly glancing up, Gerardo zips his orange leather jacket up to his neck and quickly trots to his house, which is located mere steps away.
Before building his new home with Habitat for Humanity Guatemala, Gerardo commuted to work. Every day, he left a crowded house filled with relatives to drive to his little store. "We were living closely to the center of Argueta in a Habitat home owned by my brother," he says.  "There was a lot of people—seven of us—and not a lot of space," says Gerardo.
His wife, Elsa (27), arrives shortly after Gerardo, closely dodging the rainstorm that soon begins to batter the windowpanes. She greets us warmly and settles next to her husband at the dining room table. "We are content with our house," they both agree in unison. "We are so happy. It gives us peace," adds Elsa. "Before, we couldn't make a house our home, nor modifications. One can put their things where they want and not worry about it."
"We wanted something to call our own," Gerardo clarifies. When asked about how they came to know Habitat Guatemala's services, Elsa smiles. "Habitat Guatemala is well recognized here," says Elsa. "The paperwork took two months approximately to complete."
The best part of having a home? Gerardo says, "It's more accessible here. Work is close, the town center. Plus, we're close to the highway in case we need to make long trips to Guatemala City."
"Plus, there's coffee nearby!" Elsa exclaims enthusiastically. "That's the best part!"
The couple is eager to have children, and already, they have started growing their family. Two small kittens curl up on their bedspread. A dog peeks up from beneath the folds of the dining room tablecloth. A clock ticks in the background in rhythm with the rain.
Outside, the storm continues to drench the house. Inside, there is home, filled with warmth and secured happiness.
https://www.habitatguate.org/wp-content/uploads/2019/04/Dia-de-la-tierra.jpg
1728
2592
admin
https://www.habitatguate.org/wp-content/uploads/2019/11/logo-negro.png
admin
2017-05-10 12:50:37
2019-12-17 16:27:12
The Tax Socop Family