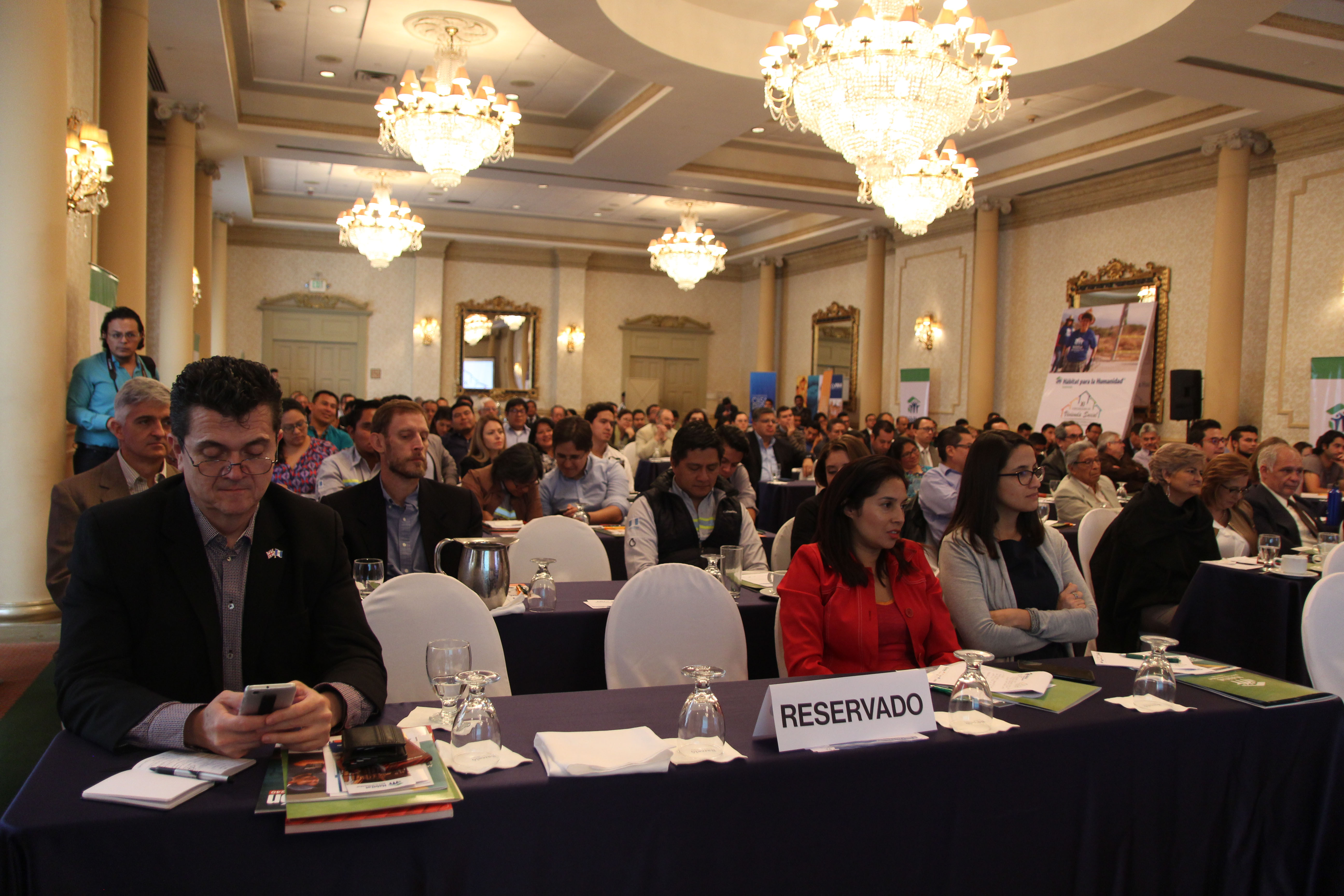 Eufemenia Gomez
Eufemenia took her first breath of clean air when she was eighty-six years old. The momentous occasion took place a few weeks after the construction of her Habitat Guatemala smokeless stove, after the the bricks had dried and the foundation was sturdy. She placed a handful of sticks inside the mouth of the stove, just like she had learned from her educational training session, and lit the first flame.
"It was then, and now that I realize that I can make my tortillas peacefully," she says quietly. "I have always lived on my little piece of land, and this little stove has taken away all of the smoke so that I can cook better."
Eufemenia knows that because she is older, walking has become harder for her, and some tasks take a bit longer. However, she is satisfied that preparing meals has become an unexpectedly easy and pleasant task, unburdened by spending precious economic resources on firewood. "I spend two Quetzales (30 cents) on a handful of wood, now," she remarks.
It was Eufemenia's late husband who introduced to her to the idea of building a smokeless stove. He had heard that Habitat for Humanity Guatemala was passing through their village of Jordan and suggested that their family get involved.
For years, Eufemenia had never had a stove to call her own, rather, depending on her daughter-in-law to share hers. Once her daughter-in-law left to begin her own family and took the stove with her, Eufemenia was left alone. For years, she hunched over a flame bordered by two blocks and a thin piece of metal to hold her pots. "My eyes were terrible," she recalls. "I had everything. Cough, cold. I would go to the doctor, but I can't walk very well. And the medicines were too expensive."
Determined to make a change, she signed up for the smokeless stove program and soon got her family involved. For eight days, two of her adult sons helped her cut blocks by hand. Then, a group of international volunteers arrived to assemble it.
"Those who were here offered their help," she says. "They were kind to me, and they shared a bit of food that they had. I am proud to have this stove, and this pride I cannot only carry on my own. They should share it, too."
---

María Tomás
Maria spent six months in the hospital, connected to machines and medications. Her family struggled to pay for her treatment. Now back at home, Maria no longer has to worry about her health circumstances. Her old cooking pit had been filled up. A new smokeless stove, guaranteeing greater health and safety, currently stands in its place.
"For fifteen years, I was cooking in the ground, with a few blocks," she says. "It was very difficult for me."
María Tomás and her six children live in a house perched on the sloping hills of el Jordan, a small community of about sixty families located outside of Chimaltenango. There is no running water or official road. Access to basic public services is nearly out of the question, including medical facilities. As Maria spent long years cooking over an open flame, the method inflicted great harm on her body. "Because of the smoke, I went to the emergency room, and they did x-rays of my lungs, my bones, and they said that they've been damaged," she reveals.
"I still go to the doctor, but without money, I can't," she reveals. "The pills make me feel better, but when they're gone, they're gone, and I feel terrible. However, I'm happy that all the smoke goes outside and that I can cook more corn for my children."
María's family works selling goods to distributers in the area, including corn, beans, sugar, rice, and milk. In their community of Jordan, food is difficult to come by, and the business in general has not been as profitable. However, María no longer needs to worry so much about the costs of wood, which fluctuate in price.
Before, she spent $7 a week on wood. Now, she spends half of that. "If it wasn't for Habitat for Humanity Guatemala, this would have never happened." She sweeps her hand towards her stove. "With the extra money, I can give more food to my children, I can keep them in school."
She remembers the group of volunteers who built her stove with great fondness. "The group was friendly, and good people. We shared snacks together. I feel for them, because I couldn't give them anything, no money or anything. But they were so kind to me." More than anything, she expresses that she feels blessed to have a stove that no longer hurts her. "I am grateful to them, for all of the work that they did. The stove is working well, thank God."
https://www.habitatguate.org/wp-content/uploads/2019/09/FORO-1.jpg
3456
5184
admin
https://www.habitatguate.org/wp-content/uploads/2019/11/logo-negro.png
admin
2017-10-09 17:17:28
2019-12-17 16:20:34
Smokeless Stoves: Eufemenia Gomez and María Tomás