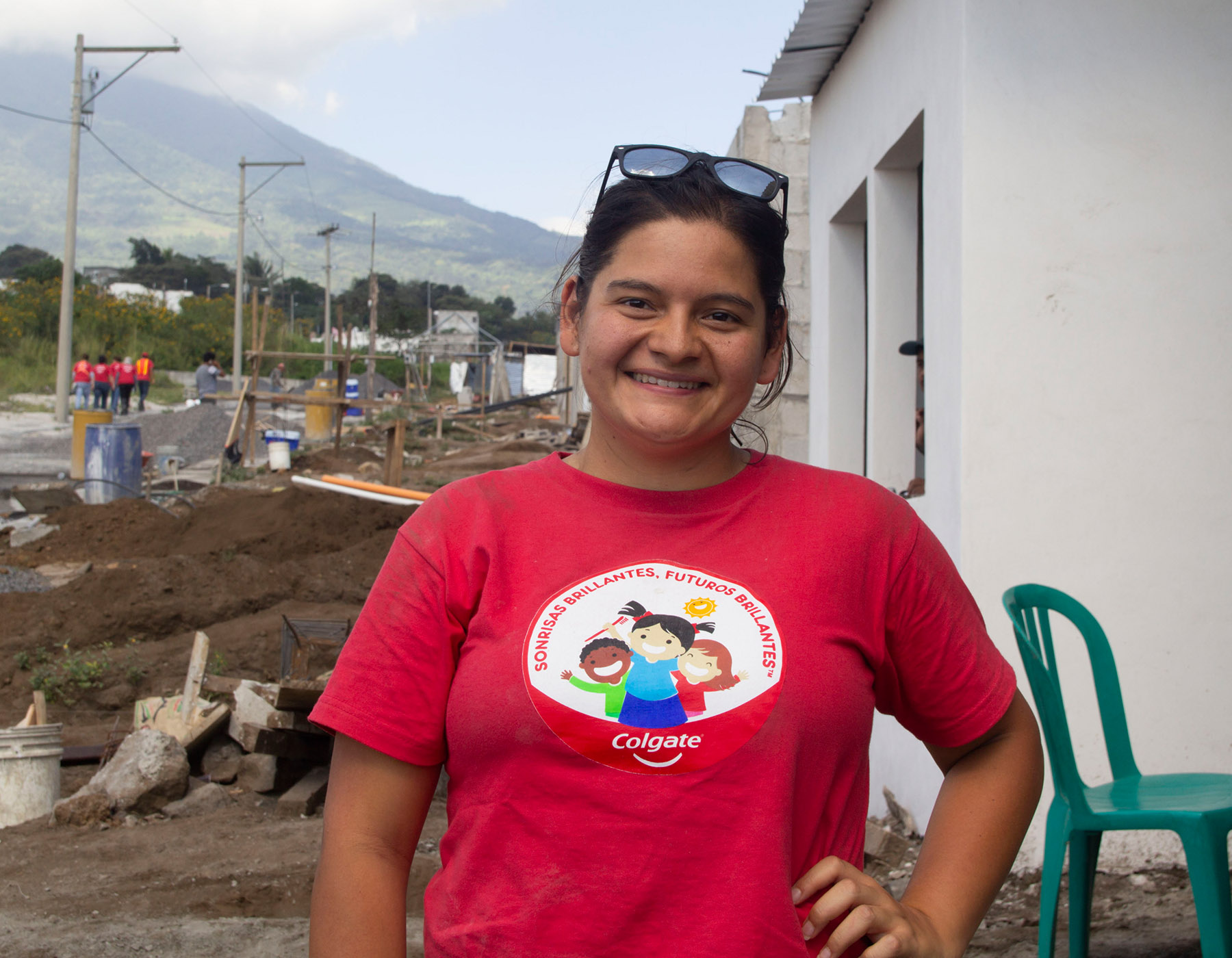 When we ask her why she wanted to move, Glendy adjusts her glasses and responds with one word. "Health."
The extraordinary story of Glendy (30) and Pablo Morales Morales (31) is one of familial support. For years, the couple and their nine-year-old daughter, Avalén, lived in her parents' overcrowded house filled with aunts, uncles, and cousins. Many family members struggled with alcoholism. Additionally, the lack of space and privacy contributed to high stress for Glendy, who has Type 1 diabetes. Both she and her husband already worked all week selling cell phones around the Quezaltenango district and rarely had time to spend with their daughter. Something had to change.
Glendy's father knew that the unsuitable living conditions were negatively impacting his daughter's physical and mental health. To help her save money, he let her family live at his home without paying rent. Simultaneously, he actively began researching solutions that would help them.
"It was my dad who suggested Habitat to us," Glendy reflects. "He went with us to look at the several models in the Xela (Quetzaltenango) office. He helped us with financing and planning, and during construction, he helped us make each block for the house so we wouldn't have to spend money to contract someone else."
Although Pablo and Glendy are still installing electricity and water systems, as well as building a fence around the property, Glendy is proud of her house and excited to move in within the next few months. She and Avalén have already drawn lines in the yard to designate spaces for their flower garden and fruit trees. She reflects upon the experience as enormously positive. "We have sacrificed to make ourselves better, through the labors of family and love."
Her father still comes over every Saturday to help out with the finishing touches.
https://www.habitatguate.org/wp-content/uploads/2018/11/Colgate-2.jpg
1400
1800
admin
https://www.habitatguate.org/wp-content/uploads/2019/11/logo-negro.png
admin
2016-11-30 11:30:34
2019-12-17 16:28:16
The Morales Morales Family