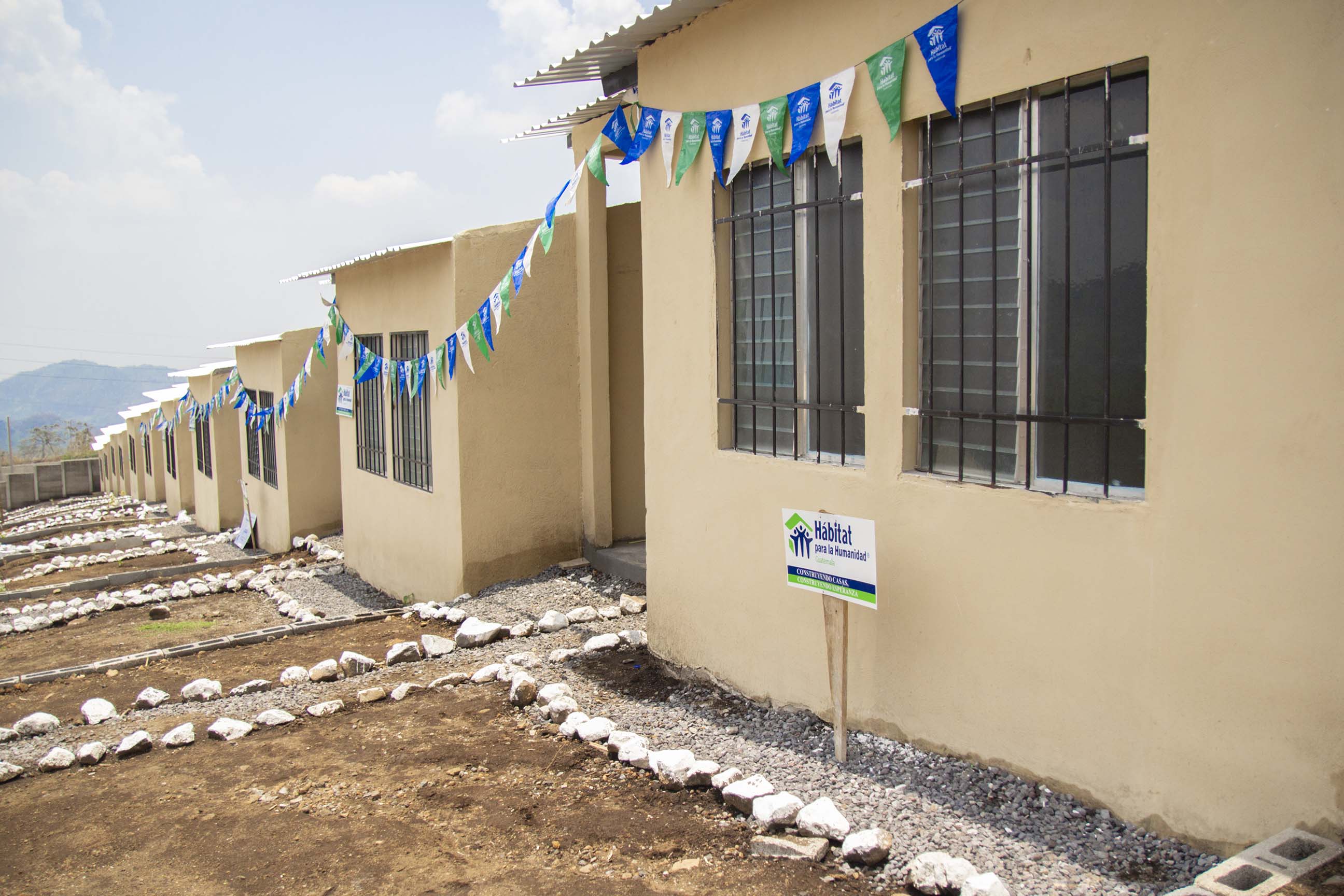 When he isn't teaching music theory to elementary school children, Herber Fernando Ixcol Ixcol (24) makes his own. "My favorite instruments to play are guitar and saxophone," he says proudly to us. Sitting on a stool in the living room of his Habitat Guatemala home, Herber strums a few chords, tapping his foot and humming in due accordance.
Music and Habitat for Humanity Guatemala have played a central role in Herber's life. For fifteen years, he composed and performed music in his mother's own Habitat for Humanity Guatemala house, filling the space with melodies and harmonies that echoed throughout the Santa Lucía Utatlán countryside. Although he liked living there, Herber and his wife, Yolanda (24) desired a place of their own.
"Space was the reason we wanted to move," Herber says. "It was the three of us living there, me, my wife, and my mom, but my wife and I want to have kids. My mother gave me this land so that we could build our dream." He points through the window, where his mother's house stands merely steps away. "Family is close, but there are no problems. We can be ourselves in this house."
There have been a few changes, Herber notes. "This house is a bit bigger, but it feels the same way as it did when I was younger. We have a lot of confidence in this house. It's comfortable, and it has a lot of room."
It took about three days for Herber and Yolanda to submit the paperwork for house. Soon after, construction began. When asked about the group who came to work with them, Herber beams. "They were so much fun! We told jokes all the time, but they were so humble in what they did by working. The week passed by so quickly, and because of them, we were able to finish our house in thirty days."
Herber is grateful for the group's hard work and dedication. "Thank you for building with us," he says.
https://www.habitatguate.org/wp-content/uploads/2019/04/Volcán-2.jpg
1728
2592
admin
https://www.habitatguate.org/wp-content/uploads/2019/11/logo-negro.png
admin
2017-05-10 12:10:48
2019-12-17 16:27:13
The Ixcol Ixcol Family